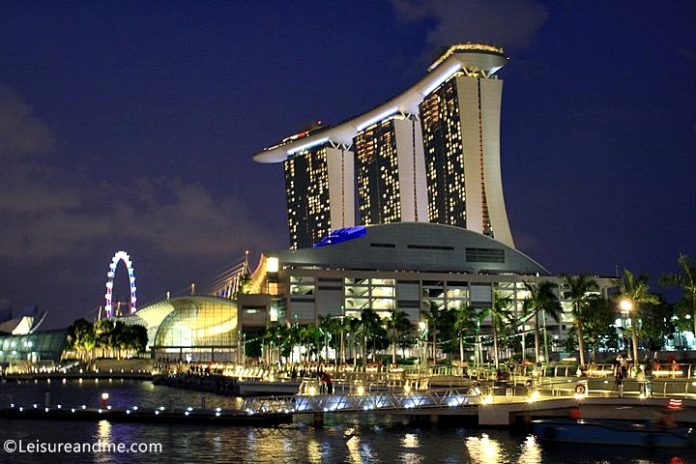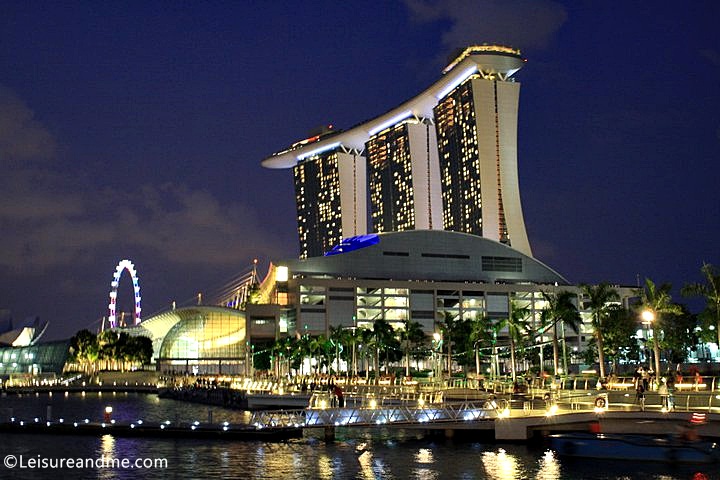 Selecting the best Singapore attractions was not an easy task for me. However, among lot of really amazing attractions in Singapore which any visitor must see, I selected 10 best Singapore attractions you must see in your trip to Singapore. Although there are many other attractions and things to do in Singapore, without visiting these mentioned attractions, I don't think your holiday in Singapore is completed because these attractions are like tourist icons of Singapore. So, here is the list.
10 Singapore Attractions You Must See
1. The Merlion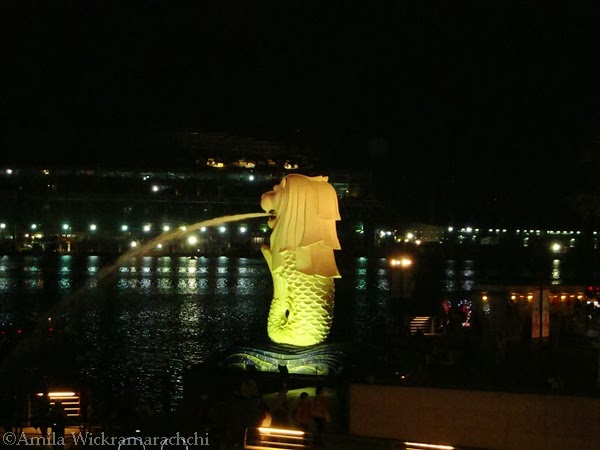 Yes, the Merlion which is the tourist icon of Singapore must be in your to do list to complete the holiday experience. Located in Marina bay, facing to the Singapore River this Merlion is the best and must visit attraction when you start your holiday in Singapore. It is free and it is awesome. The giant Merlion will give you lot of photo opportunities as well as lot of relaxing time.
The best time to visit the Merlion is evening or at night as it can be really hot during the day time.
2. Marina Bay
The whole Marina Bay area is full of attractions including the Merlion mentioned above. Take a walk at evening along the Marina Bay attractions for free or visit some of the attractions which may need tickets. Marina Bay Sands as the major resort in the area, provides the entertainment for visitors including casino and Marina Bay Sands Sky Park. Entrance for the Marina bay Sands Sky Park is around $23 for the adults and it is an awesome experience for anyone.
If you visit at night, be sure to catch the light show which is amazing. Arrive there at 8pm,so you will not miss the amazing light show and it is free!
3. Singapore Flyer
When you are at Marina Bay, you can take a ride at Singapore Flyer which is really exciting. As the world's largest observation wheel, Singapore Flyer will sure give you the best thrilling experience which you will not forget for the entire lifetime.
4. Clarke Quay
When you walk along the Marina Bay, you can walk towards the Clarke Quay or spend another day for Clarke Quay. With my experience in Singapore, Clarke Quay is best for night life. There are many options for entertainment including dining and adventures such as a ride with the G-Max Reverse Bungy. During the day time you can visit other attractions around Clarke Quay such as Asian Civilization Museum and Fort Canning Park.
Make sure to enjoy a boat ride along the Singapore River and notice the historical landmarks when you walk along the Singapore River.
5. Gardens by the Bay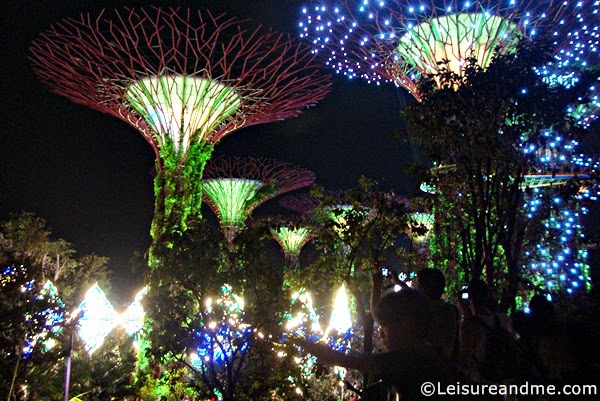 Located in the Marina bay area, Gardens by the Bay is another must visit attraction in Singapore. Entrance to the garden is free, but you have to buy tickets for special attractions. Take a walk at Super tree Grove or visit the Green houses. The Flower Dome is the must see in the Gardens by the Bay as it houses varieties of flowers.
If you travel with kids, be sure to visit the children's garden at Gardens by the Bay. Sure, they will like their tour, specially the water play area.
Read more about our visit to Gardens by the Bay.
Tip: Check here to book your tickets for a discounted rate.
6. Sentosa Island
Make sure to allocate one whole day to visit the attractions in Sentosa Island as it is full of activities. As Universal Studios is among the best attractions in Sentosa, you can also visit other attractions such as Fort Siloso or Palawan Beach. There are many more other things to do in Sentosa Island including cable car rides,Tiger Sky Tower and Trick Eye Museum.These are just a few of fun you can have in Sentosa Island.That is why you better allocate one whole day for Sentosa.However best time to visit Sentosa is afternoon as you may tired with the hot sunny weather.
Travel Tip:
Sentosa FUN Pass will save you more on entry tickets for attractions.Check the details here.
7. Singapore Zoo & Night Safari
Singapore zoo as the world's best rainforest zoo, will give the best entertaining time among the animals of every kind. Constructed in open concept, Singapore zoo is one of the best places to visit in Singapore and Night Safari is another thing to do while you visit Singapore Zoo.
Rainforest kidzworld is dedicated to provide entertainment for kids and be sure to visit there if you visit the Singapore zoo with kids.
Check our travelogue about Singapore Zoo.We also loved the Wild Africa section of Singapore Zoo.
8. Botanical Gardens
As a UNESCO world heritage site, Botanical garden of Singapore is another must visit place in Singapore. There are many attractions to see inside the garden. Admission for the garden is free, but if you wish to visit the Orchid Garden you have to buy tickets.
Among the attractions in Singapore Botanic Gardens, there are man-made waterfalls, bandstand and there are many other mini gardens which can give you a better experience among trees and foliage.
The Jacob Balas Childrens Garden is one of the mini Gardens inside the Botanical gardens which is best for kids.
9. Chinatown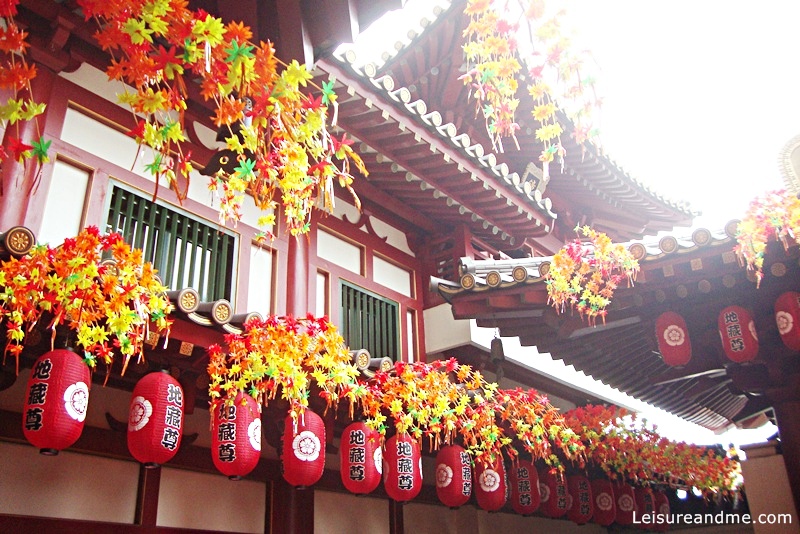 Well, till here I shared the best attractions of Singapore which are like tourist icons. Then don't forget the cultural diversity of Singapore. Chinatown is one of the best places to visit and experience the Chinese culture. Among the many attractions and things to see in Chinatown, The Buddha Tooth Relic temple is one of the best places to visit and experience the Buddhist culture of Chinese.
There are many other souvenir shops and eating places which make your entire day in Chinatown, a memorable!
Check: our Chinatown walking tour
10. Little India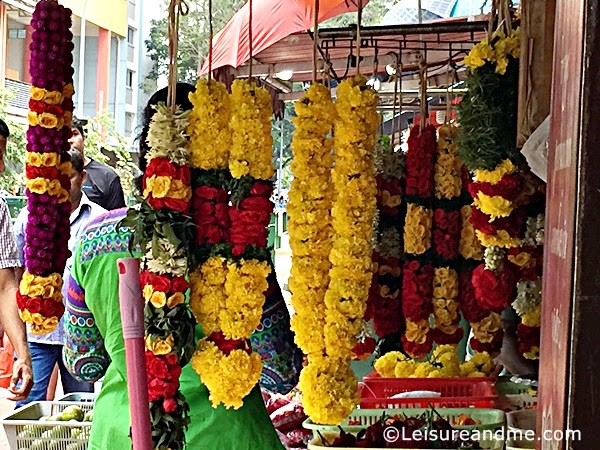 Another must visit place in Singapore to experience the cultural diversity is the Little India. Be sure to visit Little India and experience some Indian food and take some photos of beautiful views. Sri Srinivasa Perumal Temple and the Sri Veeramakaliamman Temple which are situated along the Serangoon Road will give you some idea of Indian culture and architecture.
The most popular Mustafa Centre is located in Little India which allows you the facility to shop many things, yes I mean anything! It is a huge shopping paradise.
Well, above are the most important attractions to see in Singapore. If you visit Singapore for a short trip, be sure to add these listed attractions in order to complete your Singapore experience.
Be sure to pin this post for later read when you travel Singapore.
Check our experience in walking along Little India streets.
Accommodation in Singapore
There are many accommodation options in Singapore for different price ranges. You can also rent apartments for short period. If you look for budget hotels or luxury hotels, it is better to find hotels near to main attractions which save you both time and money on transport.
As most of the above mentioned places are around Marina Bay, Clerk Quay area, it would be better to stay somewhere nearby. So you can also enjoy the nightlife of Singapore.
Check hotels in Singapore
Check more Singapore fun attractions here.