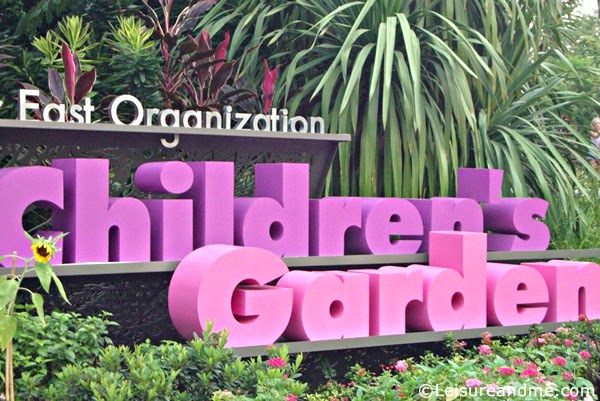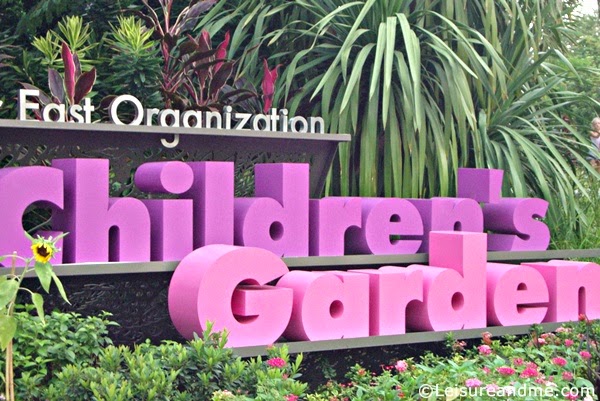 Remember that I shared about our visit to the Gardens by the Bay during the Christmas day? That was our first visit to the Gardens by the Bay, because we visited in the late afternoon, we couldn't visit the whole garden. Our plan was to visit the children's garden and to watch the Christmas lighting during the night.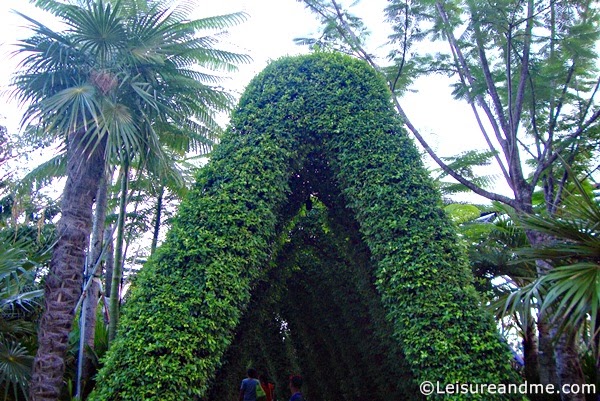 So, here is our story about the Children's Garden. My son, who is 14 months old, enjoyed his day outing much. This children's garden is an ideal place for toddlers and kids, specially the water play area. Although there are other activities for children, most of them were gathered to the water play area.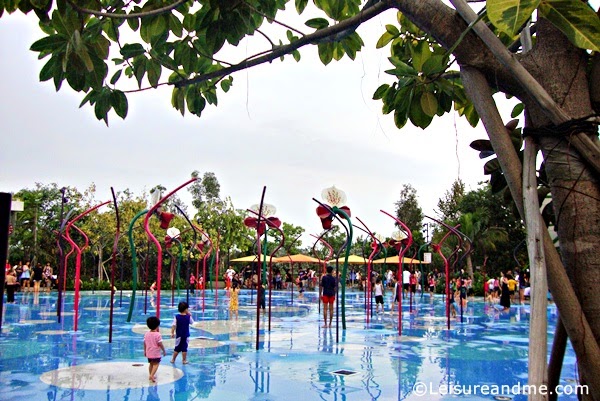 Kids were playing with water, shouting and making noises. They were happy and cheerful. It was a lot of fun even for us to watch them playing cheerfully.
The water play area is fairly large and it is designed for children over 6 year's age. There is water features linked to sensors which creates different water effects.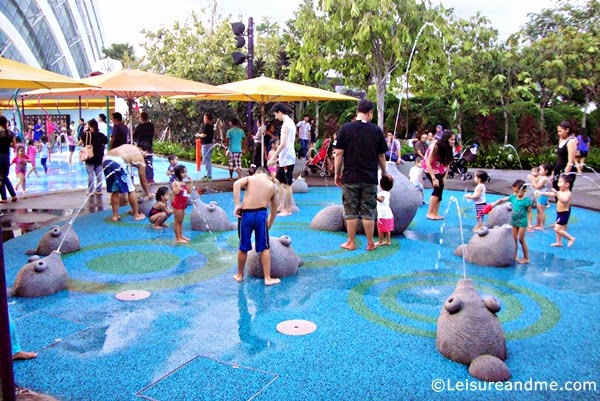 Interestingly, there is another play area for toddlers. So, my son could happily enjoy playing with water.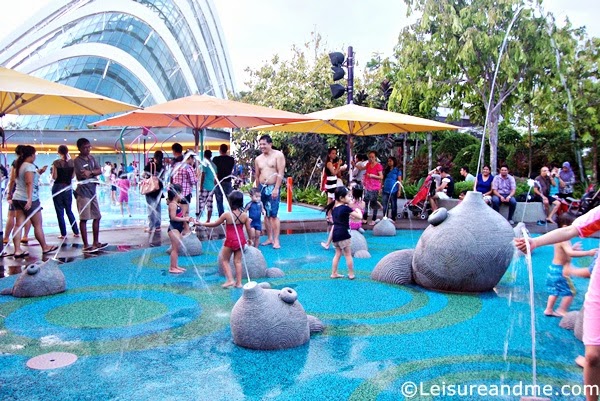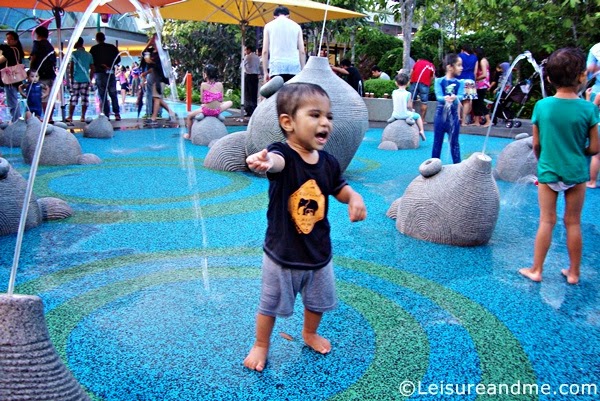 This is the first time we took him for a water play. So, at first he
was bit surprised although he like to play with water at home.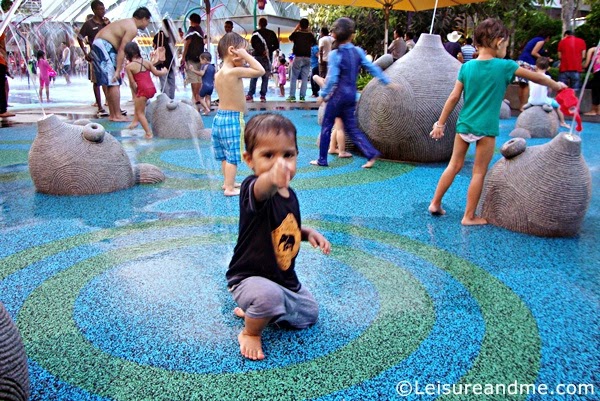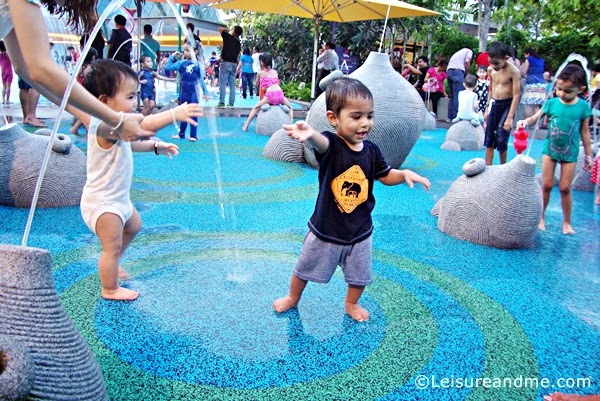 It is better to bring swimwear or some extra clothes if you visit this place. I prepared for him with some extra clothes ,so he could enjoy more time with water.