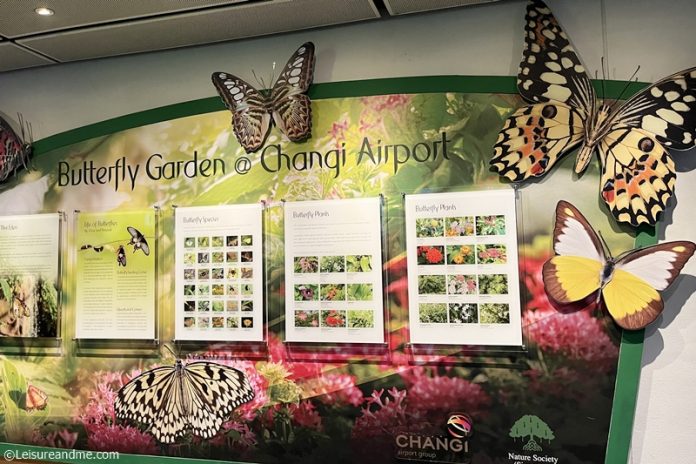 How to get to Butterfly Garden at Changi airport? Here is my complete guide on the butterfly garden at Changi airport, Singapore which is also the world's first butterfly garden situated in an airport.
Do you know that Singapore Changi airport never makes any of its visitors feel bored? There are many activities and attractions inside the airport other than typical arrival and departure of flights and duty-free shops. The butterfly garden is one such attraction at Changi airport and a visit to it is really a great experience.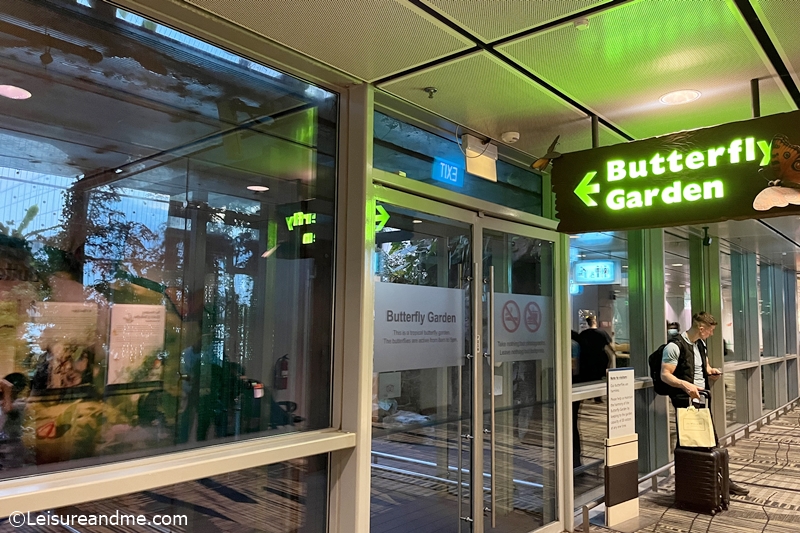 During our recent Sri Lanka holiday, during our arrival, I had the opportunity to visit this butterfly garden at Changi Airport. It was a nice place filled with natural attractions including flowers and plants. Most importantly we could watch different beautiful butterflies too.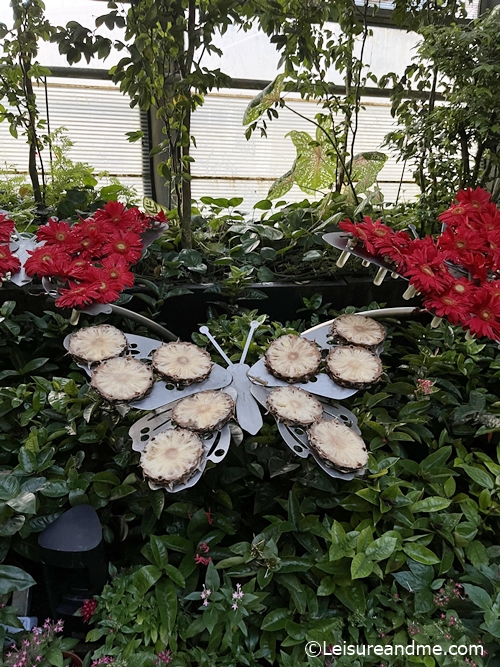 It was evening and therefore the photos I captured are a bit dark. But, I thought these photos are beautiful enough to share as a blog post to help anyone who likes to visit the butterfly garden at Changi Airport, Singapore.
Inside the butterfly garden was beautifully decorated with different butterfly shaped arrangements.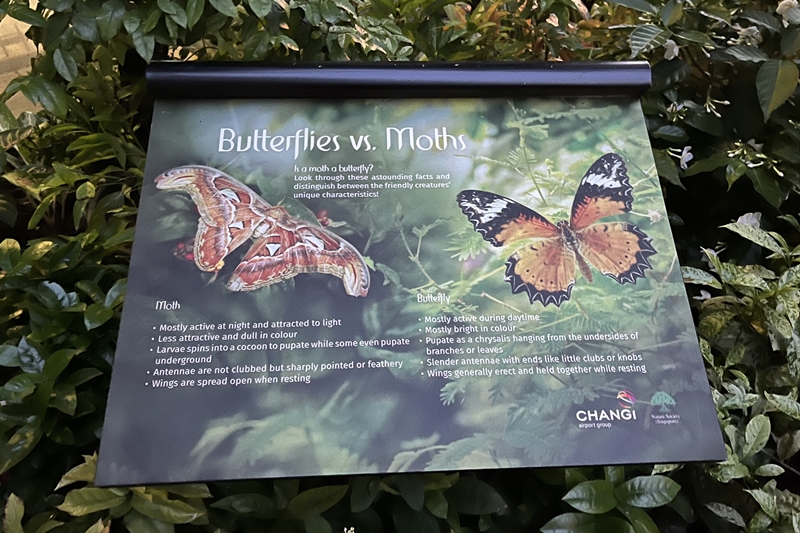 There are also displays with information about butterflies. These are really helpful for learning more about butterflies.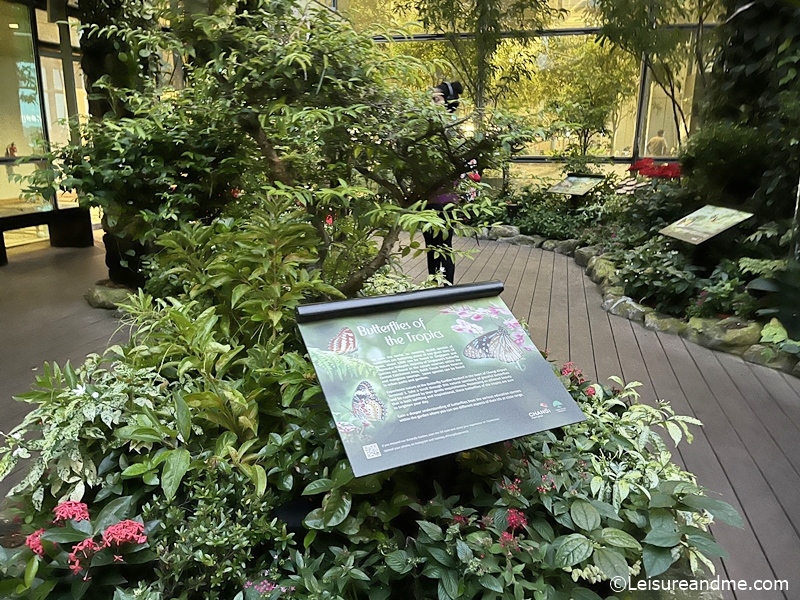 The waterfall is another attraction inside the butterfly garden.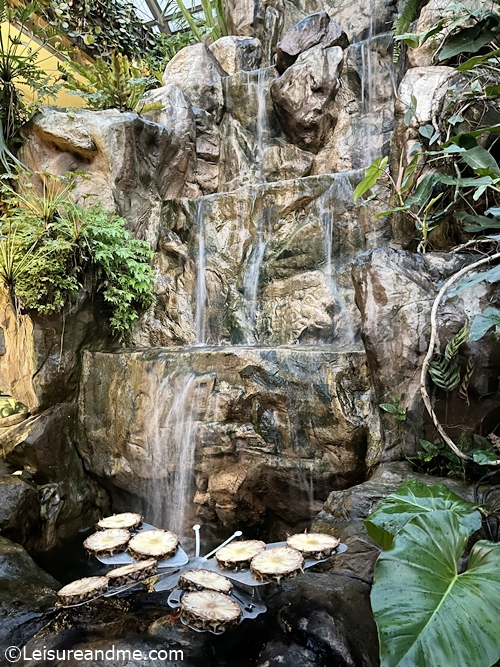 Where are the butterflies at Changi Butterfly Garden?
I know this can be a doubt when you read and see all the above photos. Yes, there are a lot of butterflies that fly from flower to flower and plant to plant. But, you know that capturing a butterfly is not an easy task. Though I was very near to butterflies, almost all captures of butterflies are blurred. 🙂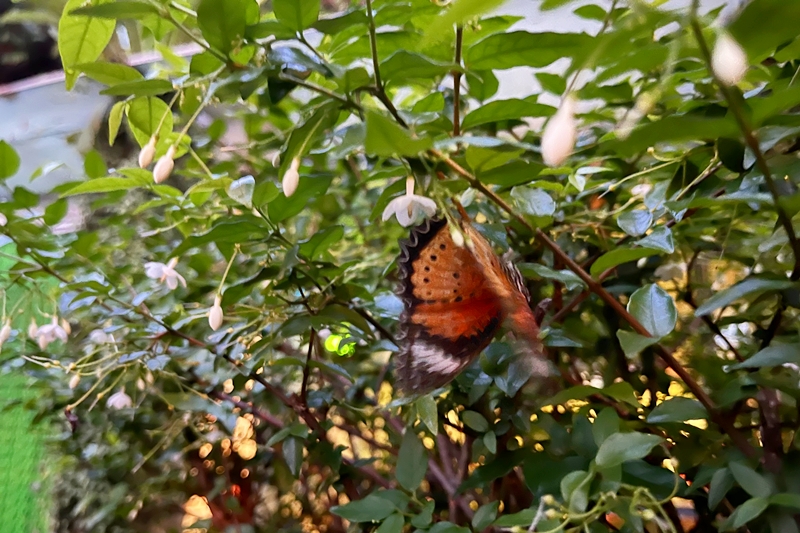 I could manage these three butterfly photos for a blog post. So, it is that I am not clever enough to capture a butterfly. Otherwise, there are beautiful butterflies that you can spot in this garden.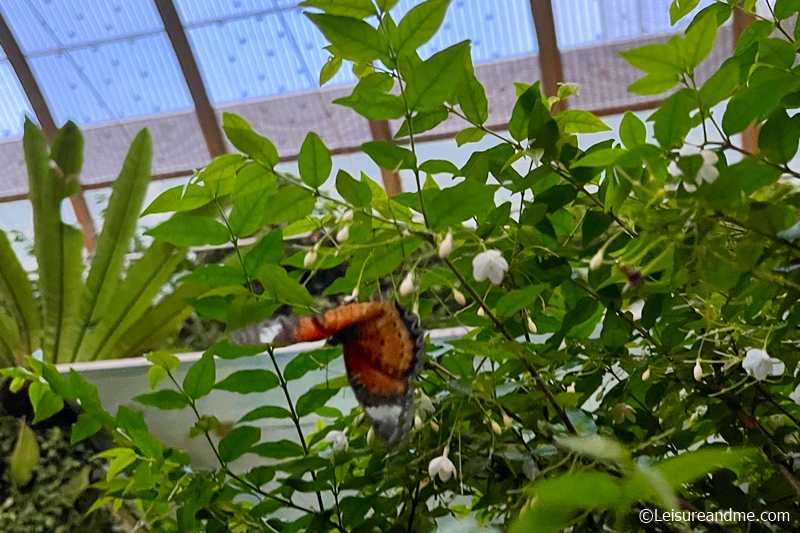 Below is another black butterfly. This place is also a good opportunity for children to watch butterflies.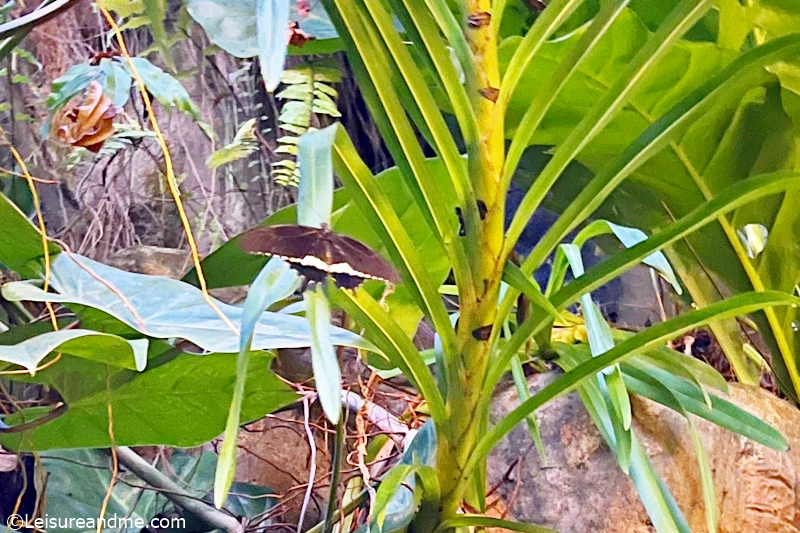 How to get to Butterfly Garden Changi?
The location is Terminal 3 of Changi Airport, Singapore. It is open 24 hours. Therefore, be sure to watch the butterflies if you arrive in Singapore via Terminal 3.
Important things to note before visiting the butterfly garden
This garden is located after the immigration clearance. Therefore, this is only available for passengers.
Entrance fee: It is free
Do you like watching butterflies? Please share your thoughts.
**Check my blog linky list to find out the site that I frequently visit.