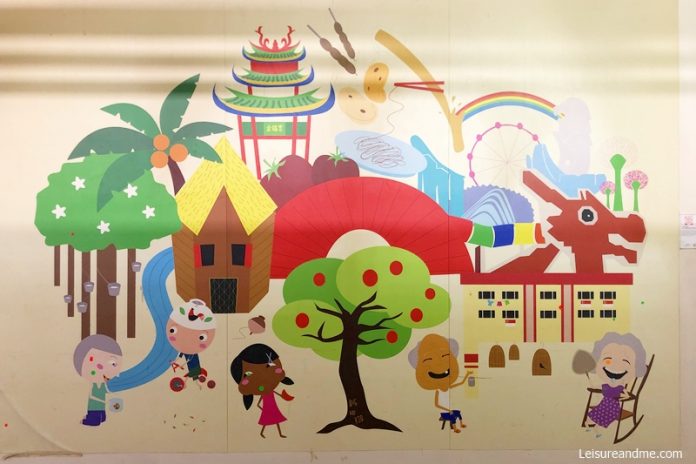 I found beautiful murals at the Mayflower market and food centre located at Ang Mo Kio Ave 4. This is a place we visit when we walk through the Kebun Baru bird singing club or Ang Mo Kio park. It was an evening when market stalls were closed and less crowded. Therefore, I could capture these photos to feature some of the murals.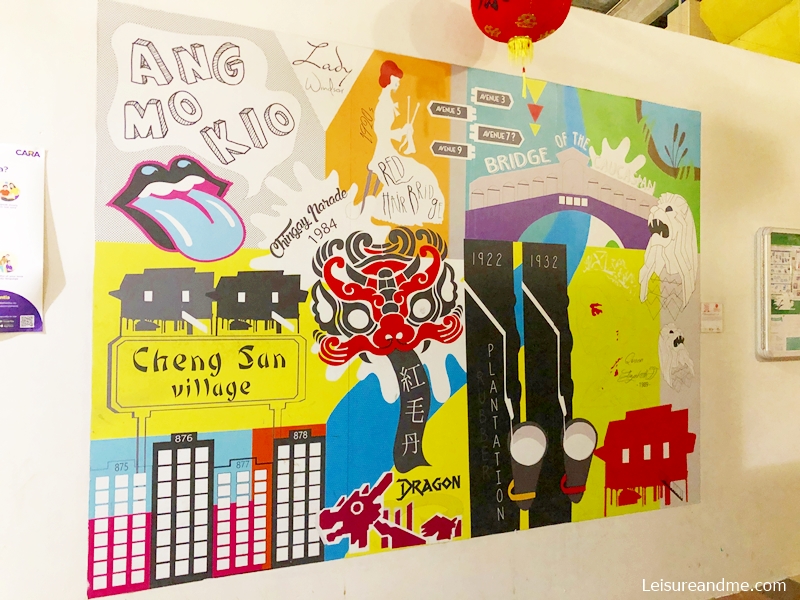 These murals mainly feature life in Singapore and some of the places in the Ang Mo Kio neighbourhood. I am on a hunt for Ang Mo Kio street art and wall murals and encountered most of those. It is great to find these pieces of art that feature life, history, and culture.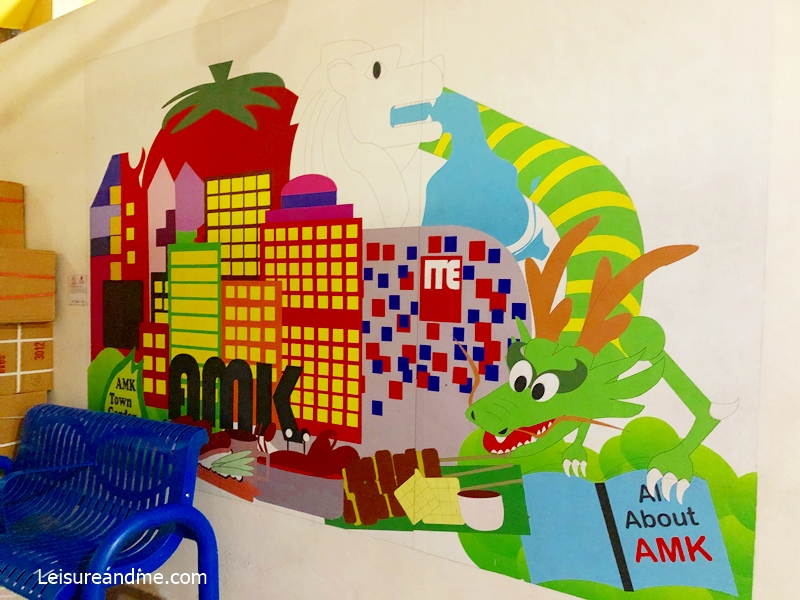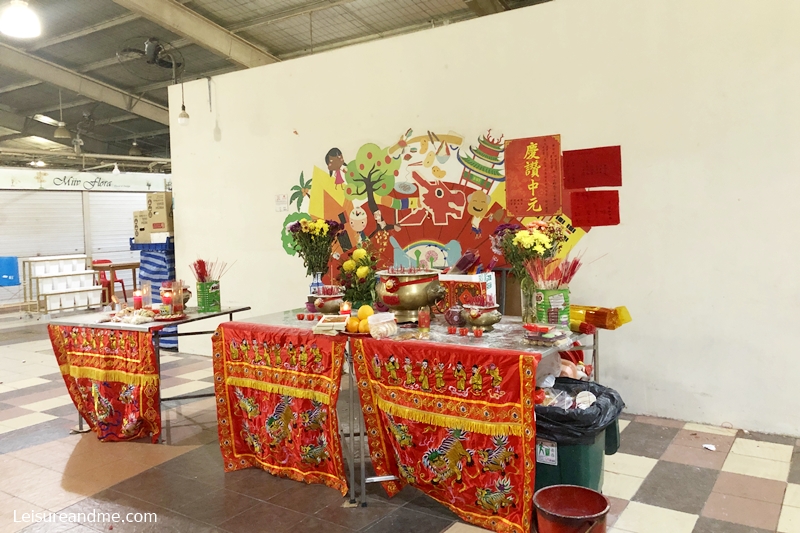 There is another black and white mural when you go out from the Mayflower Food Centre. Compared to other colourful murals, this mural is unique with its Black & white feature and sketch-like artwork. There is a poem on one side of the wall, "To go to Kebun Baru" by Fish Jaafar, and it is adapted from the poem "To Go to S'pore" by Alvin Pang.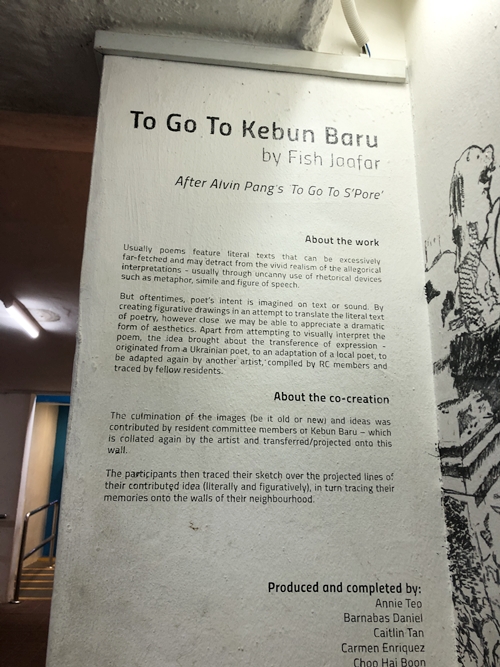 Though I didn't capture the whole poem, the below mural is next to the poem.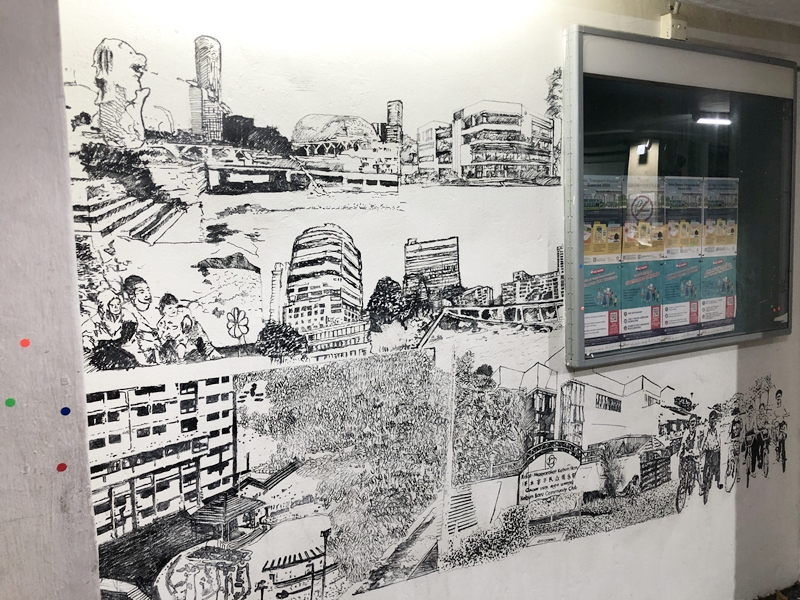 This mural also feature the life of Singapore.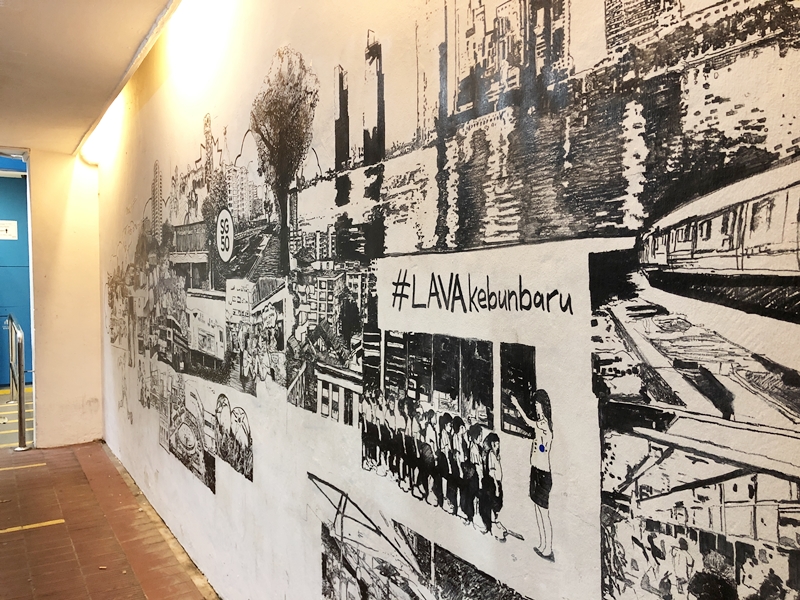 The above colourful murals are located inside the Mayflower market. You can also find some other murals when you go out of the market building other than the above b&w mural. I featured those in Kebun Baru murals post. Please check.
Location: Mayflower Market and Food Centre, 162 Ang Mo Kio Ave 4, Singapore 560162
Do you like murals and street art? Please share your thoughts in a comment below.
**I will be sharing this post with some of the linky parties shared on my blog linky list.