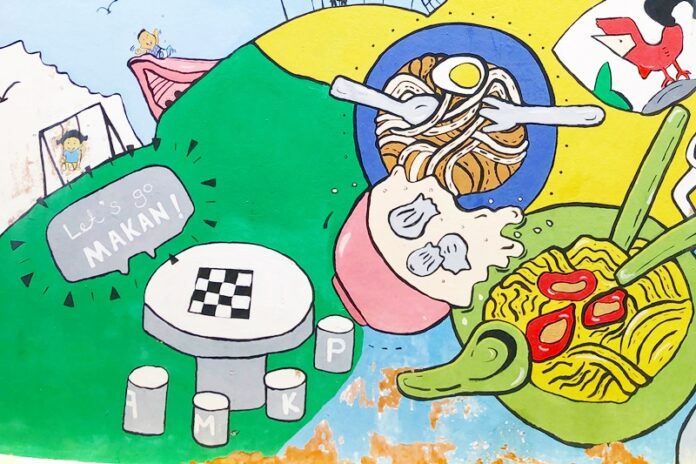 If you love art scenes, murals and street art, then you will find many things to do in Singapore. From admiring street arts to photographing picture-perfect wall murals, there are many opportunities to hang out with these beautiful pieces of artwork. These Kebun Baru wall murals will sure arouse you to explore many other street art and wall murals around Singapore including these Ang Mo Kio murals.
In a recent visit to the Kebun Baru bird singing club's birds singing area, we ended up visiting around the neighbourhood. It was a holiday and we were not rushing. Therefore, that was a good time to spend a few hours strolling around the neighbourhood. Kebun Baru is a precinct within Ang Mo Kio, Singapore which we frequently visit. But, on this day, we spotted some of the wall murals that are worth featuring in a blog post.
Below is a wall mural that we noticed on a wall just after the Kebun Baru Birdssinging club. It looks like a heavy wind where a boy is in trouble with his umbrella.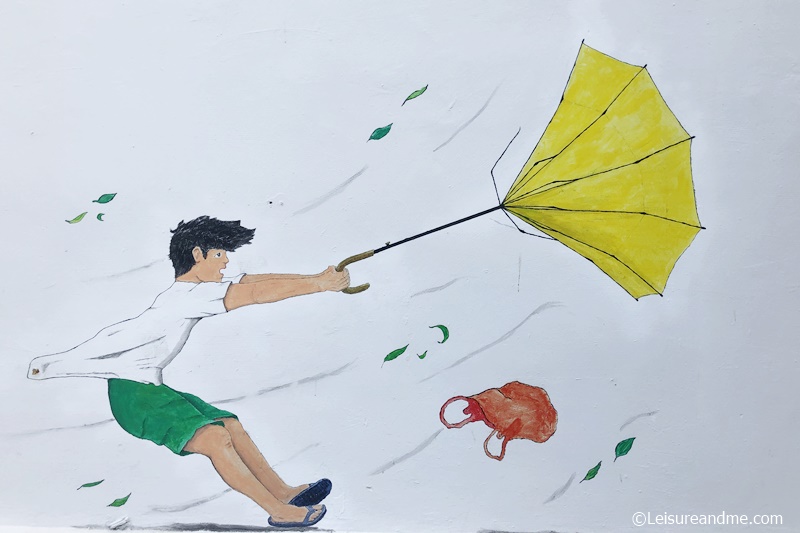 Next, we walked towards the Mayflower Market & Food Centre. When we enter the market area, we noticed another wall mural.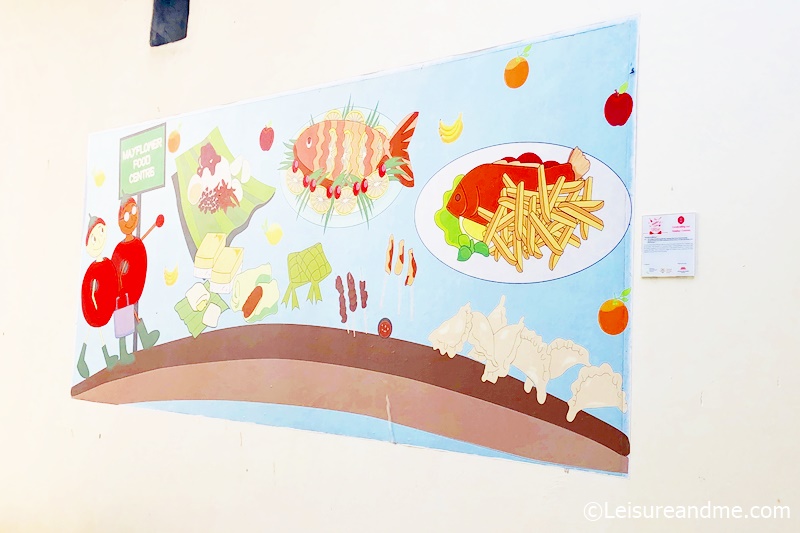 Below is another wall mural we spotted on a food centre wall.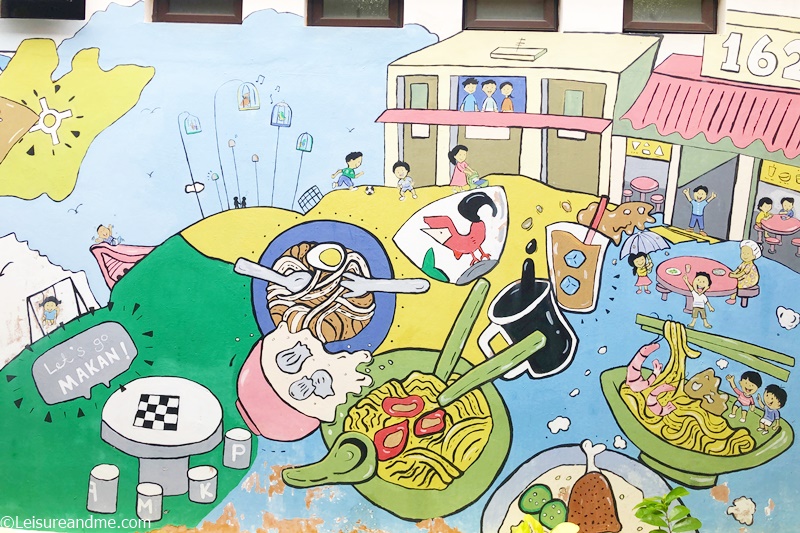 As it was Chinese New year day, the market was closed. Therefore, we couldn't explore the market and its other wall murals. But, we enjoyed looking around the Chinese New Year decorations.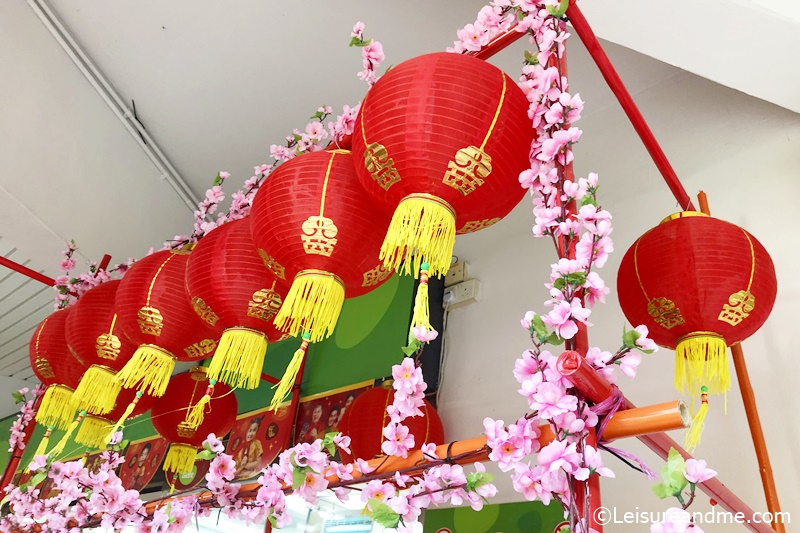 How to spot Kebun Baru Wall Murals?
Location of Mayflower Market & Food Centre : 162 Ang Mo Kio Ave 4, Singapore 560162
Once you enter the food centre, you will find different walls with wall murals. If you exit from behind and walk towards the Kebun Baru Birdsinging club, then you will spot a few more murals.
Happy hunting of wall murals and street arts! 🙂
**I will be sharing this post with some of the linky parties shared on my blog linky list.