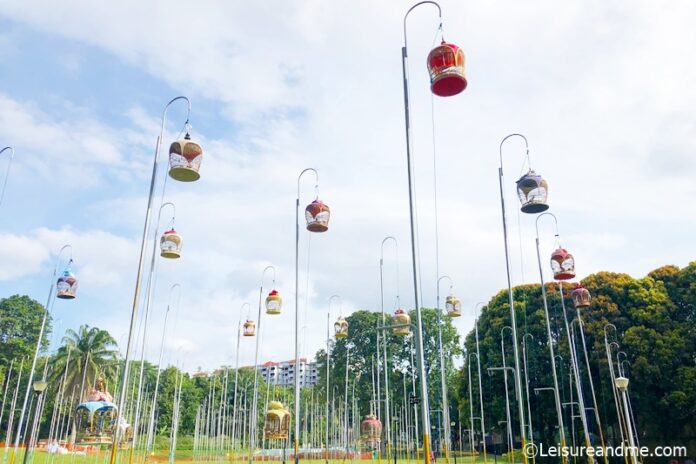 It was an unplanned visit to the bird singing area of Ang Mo Kio Town Garden West. In this corner, there is Kebun Baru Birdsinging Club and singing birds. As a place that reflects the kampong culture of Singapore,I believe this is another hidden gem that is unique to Singapore.
Among the most popular places to visit in Singapore, there are hidden gems that show the country's traditions and culture. This bird singing area is such a location that anyone who loves birds will enjoy. However, these birds are caged birds. But, they sing. You will hear ''tweet-tweet'' once you enter this Kebun Baru Bird Singing Club area located in a corner of Ang Mo Kio Town Garden West.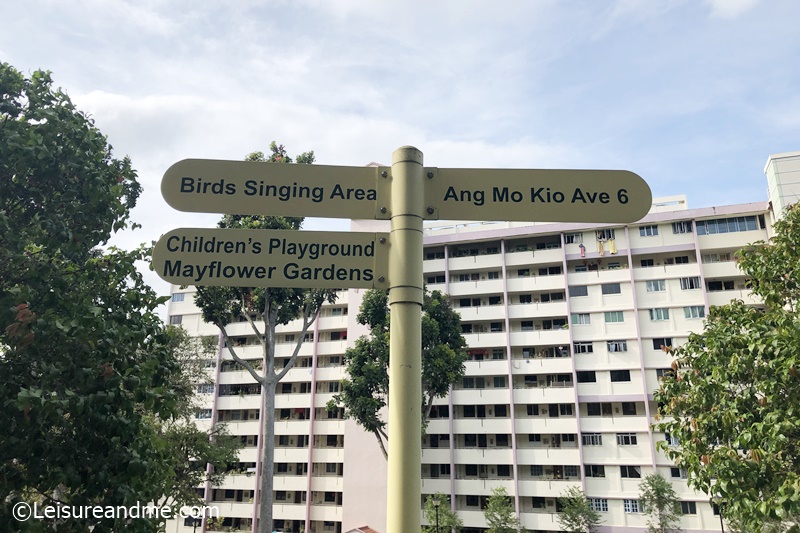 In a recent visit to the McDonalds outlet located at the Ang Mo Kio Town Garden West, we decided to walk to our home through the park. The park is undergoing some construction. However, it was not so noisy as it was Chinese New Year day. We decided to walk through the other side of the park which we haven't walked before. This path ended in the birds singing area. Although I have heard of this bird singing area, I didn't get any chance to visit it before. Finally, the unplanned visit brought us there! 🙂
We followed the signs and directions at the park and entered the area where birds are singing. At first, what we saw was an almost empty hall where we couldn't see any birds. But, it was noisy with birds tweet-tweet. Truly, it was a bird singing area even in mid of the day with a few birds.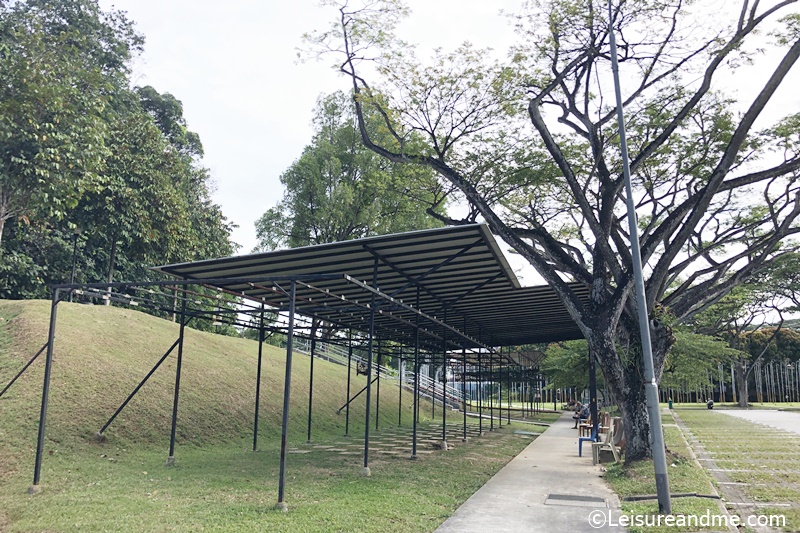 In this area, we saw a few birds inside cages who were singing or making sounds. As it was a holiday and not the best time to visit the birds singing area, we couldn't see many birds.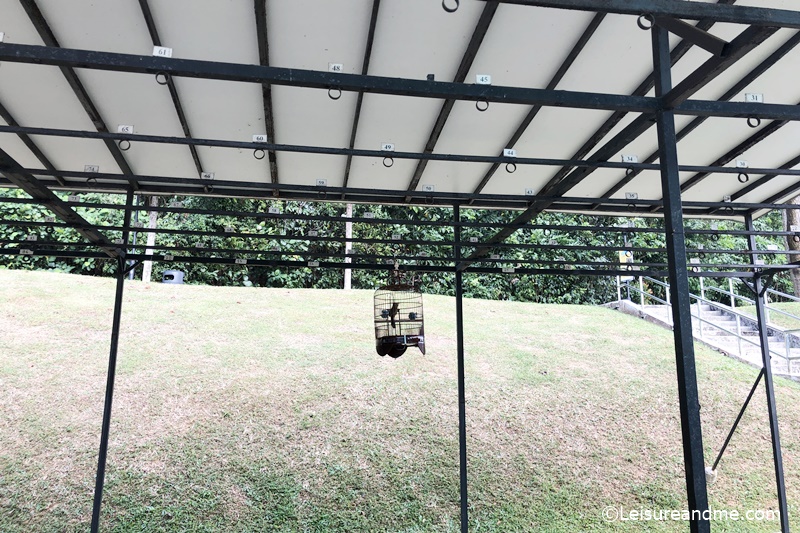 Other than birds, I also noticed some old concrete seats with Chinese characters.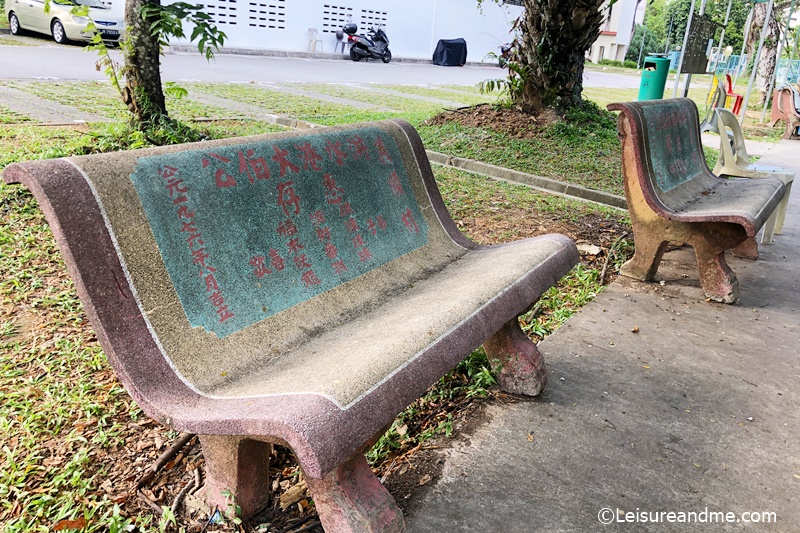 These concrete seats gave me an idea of how people watched birds and enjoyed their time in this area even years ago.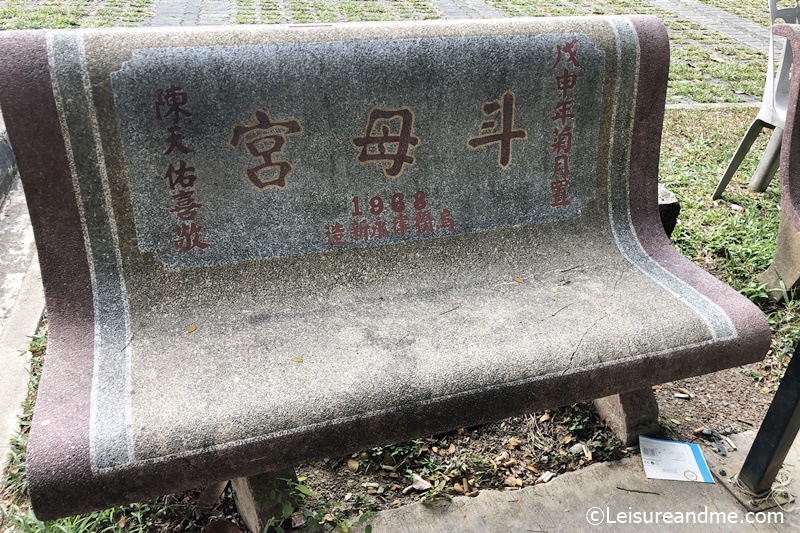 Then we entered into the main attraction of the Kebun Baru Birdsinging club. As I read over websites, this club hosts competitions. I am sure, a day where there is a bird singing contest is the best day to visit this bird singing area.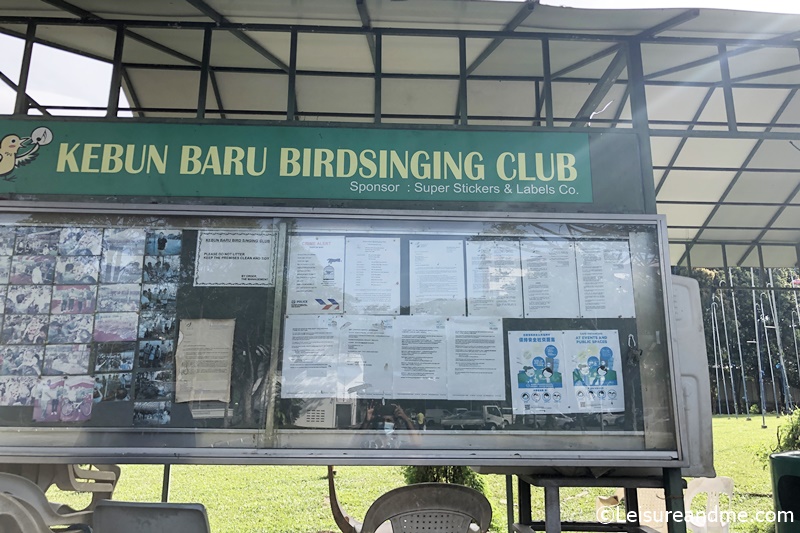 We found an area full of bird-cage poles.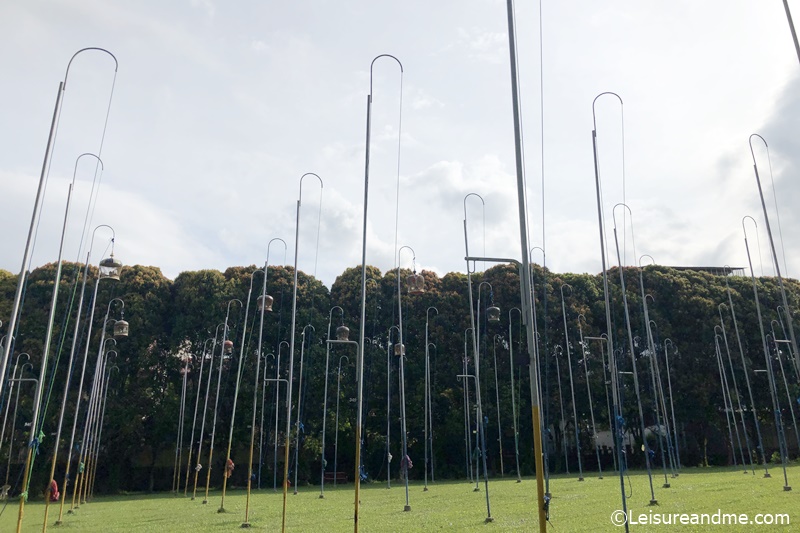 There were birdcages hanging on these poles. Something I noted was that these cages are colourful. There was a bird in each cage. The bird owners were relaxing and chatting on the other side of this area. These birds were singing.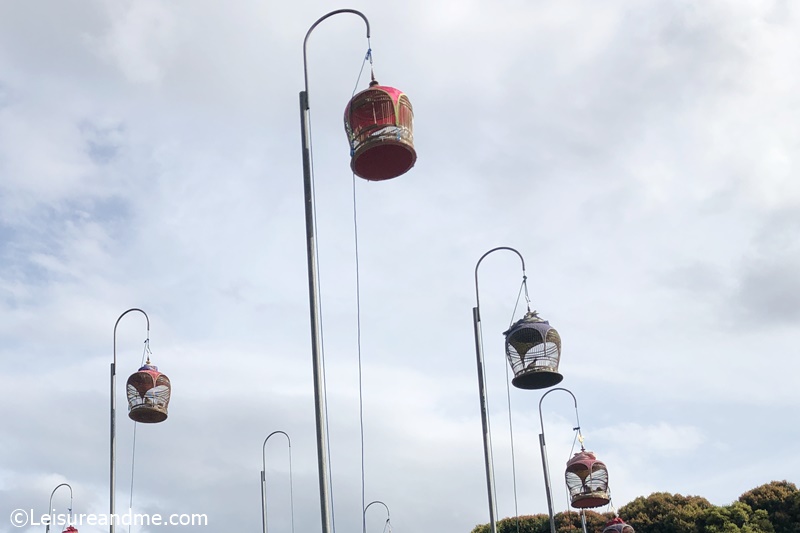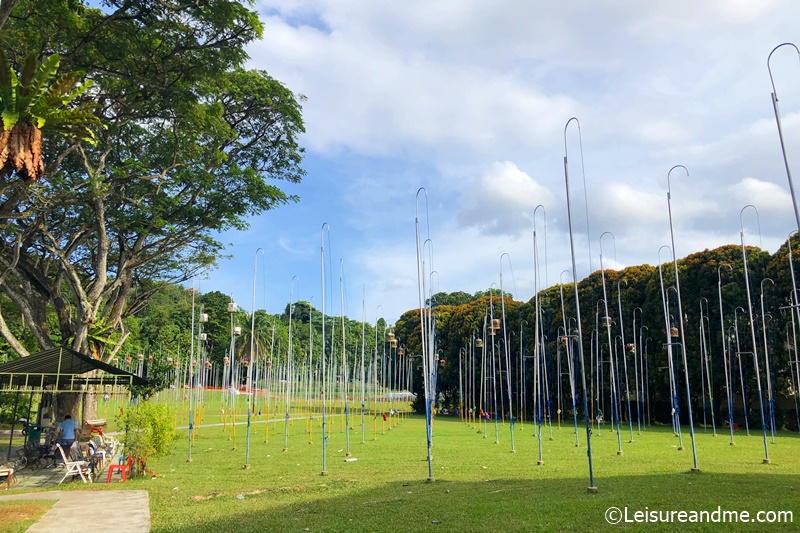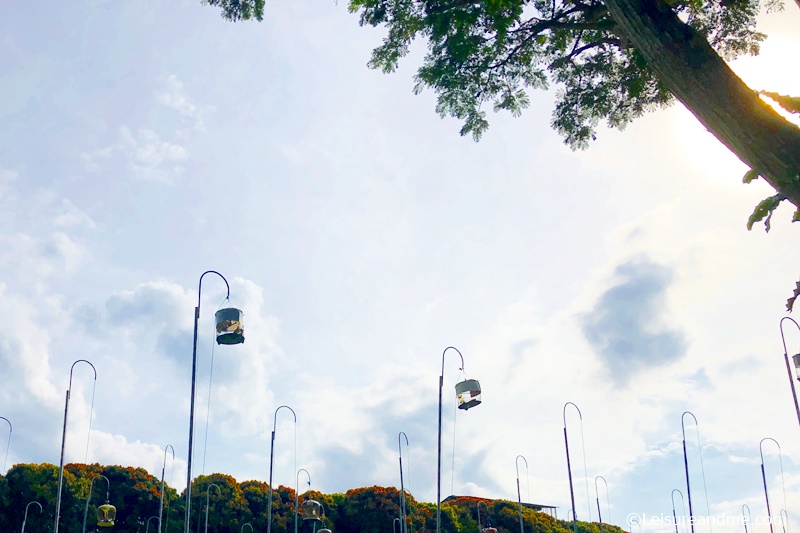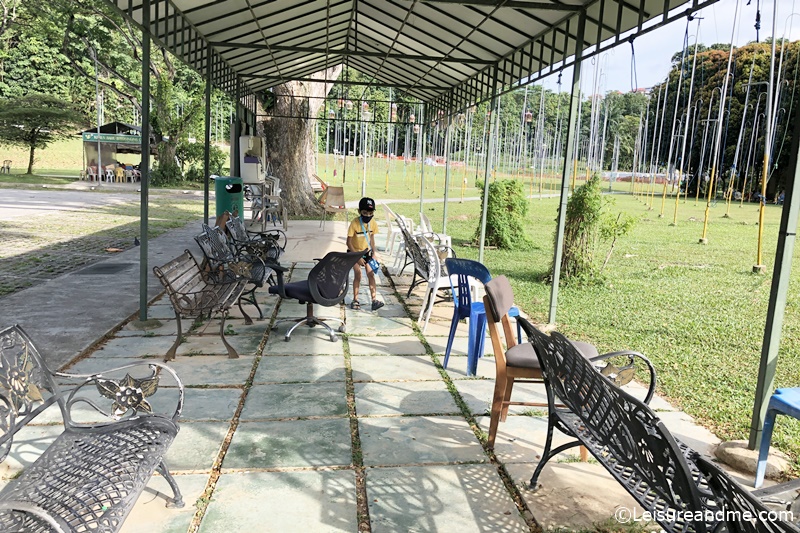 Tips for Visiting Kebun Baru Birdsinging club
Location: Ang Mo Kio Avenue 5, Block 159, Singapore 560159
Opening hours: from 6 am
Admission is free.
To watch more birds and to listen to more singing birds, try to find out the days that there are competitions or events. Or visit in the morning for a better view.
Mayflower Market and Food Centre is almost next to this bird singing area where you can enjoy food and even some grocery shopping.
I hope soon I will be able to visit this bird singing area in the morning to watch more birds. 🙂
Please check these flowers too I captured on the same visit to the park
**Sharing this post with some of the linky parties shared on my blog linky list.