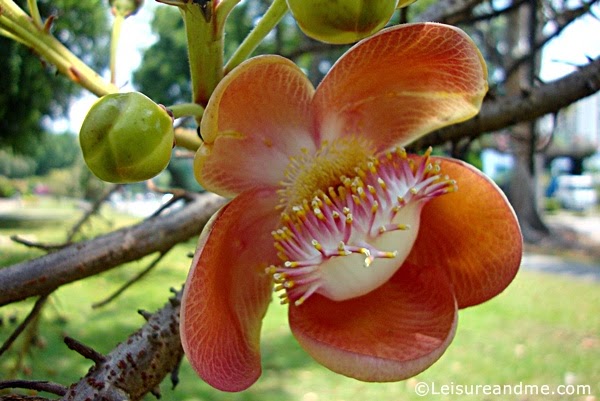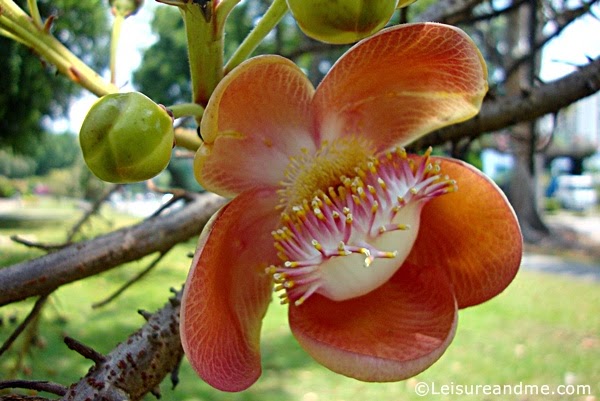 Sal Mal
These beautiful flowers with
bit hard petals are with full of fragrance. In Sri Lanka we call these flowers
as 'Sal Mal', and it is commonly known as 'Cannonball flowers'. (Botanical
name: Couroupita Guianensis)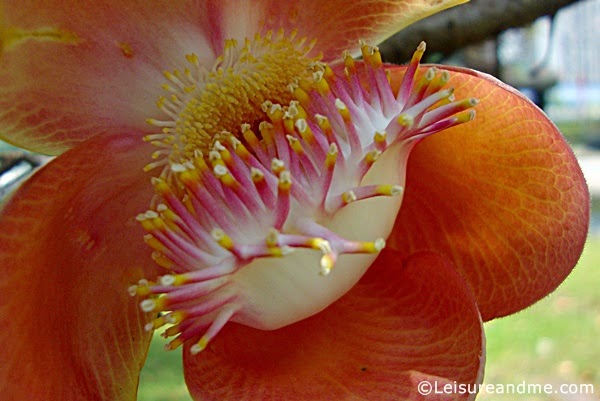 A close capture of a Cannonball tree flower
A 'Sal Tree' is a sacred
tree for Buddhists. So, in Sri Lanka we like to offer these Cannonball flowers
(Sal Mal) to lord Buddha. It is so precious because, Prince Sidhuhath (later enlightened
as Lord Buddha) was born in a garden of 'Sal trees'. Legends say that Queen
Maya Devi gave birth to prince Sidhuhath in 'Lumbini Sal Garden' and under a 'sal
tree'. Still this place in Nepal is a major attraction of Buddhists all over
the world.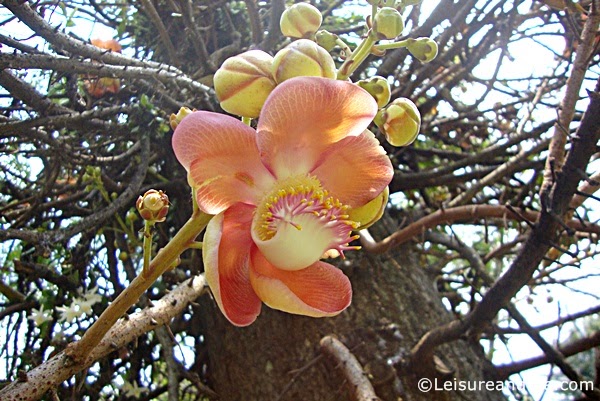 Cannonball Tree with flowers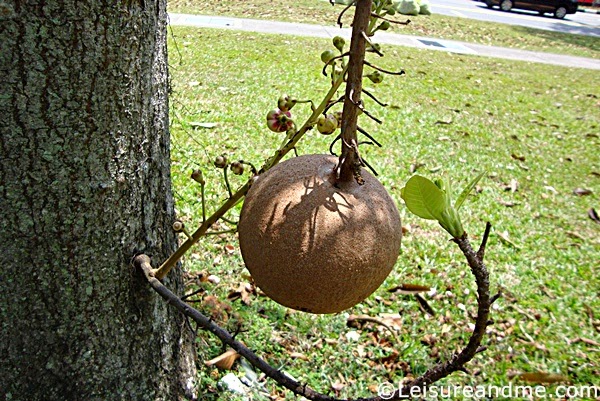 Cannonball Tree fruits
It is said that these trees
are named as cannonball trees because of the cannon ball shaped fruits, which
are heavy and fall with a heavy force when the stems cannot bear those into the tree.Although Cannonball flowers are full of scent,these fruits are know for its foul stink smell.I don't have experience with a fallen foul cannonball tree fruits,but could read as they are edible and with medicinal value in Ayurvedic medicine.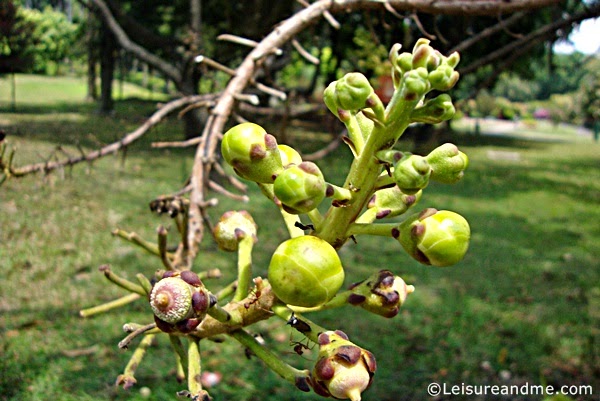 Cannonball tree flower buds-A Pagoda is inside the flowers? 🙂
Do you see the stems above
which the flower petals are already fallen? Due to its shape, we, in our
childhood days, used to say that there is a pagoda (
A Buddhist stupa
) inside
these flowers. We happily opened flower petals to see the Pagoda(stupa) inside
the flowers. 🙂 🙂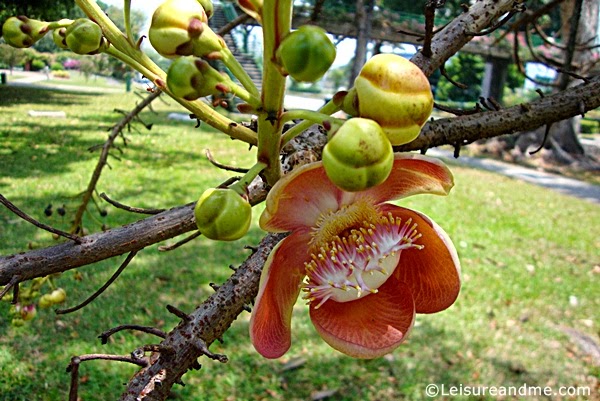 The 'Sal Tree' I found in
Ang Mo Kio Town Garden
was also a comfortable home for another orchid plant and
these Orchid flowers gave a beautiful view when I was watching the huge Sal tree from the
ground.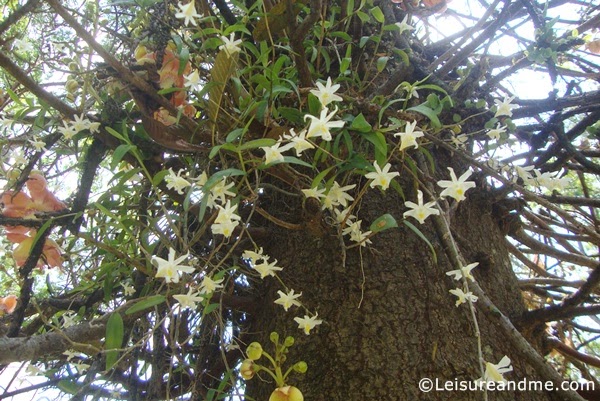 Orchids grown well on Cannonball Tree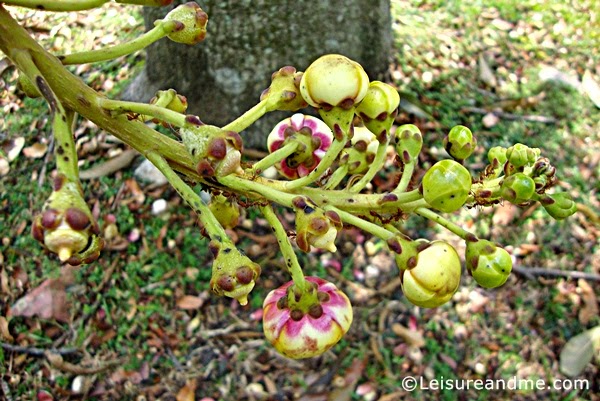 Cannonball tree flower buds
That's my photo story this week.Do you have a story to share?Please link them below.