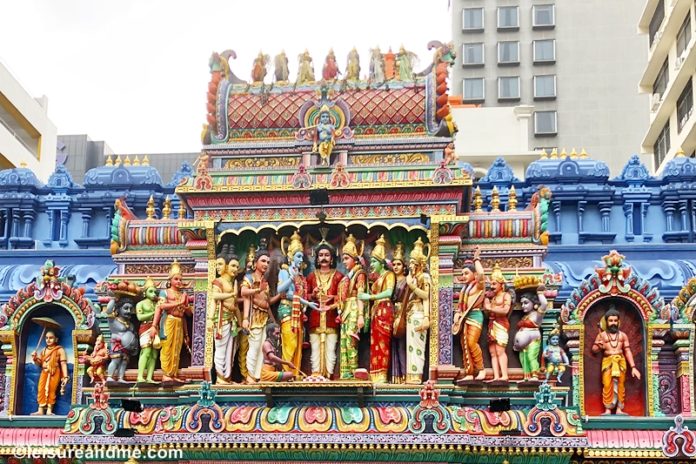 Singapore is a multicultural city where you can find people from different races and religions live in unity. Therefore you can see Buddhist temples, Hindu temples, Mosques and churches around the country which represents the part of culture. Sri Krishnan Temple is one of such Hindu temples in Singapore which is worth visiting.This temple is also popular as Singapore Krishna temple as it is devoted to the Hindu Deity Krishna.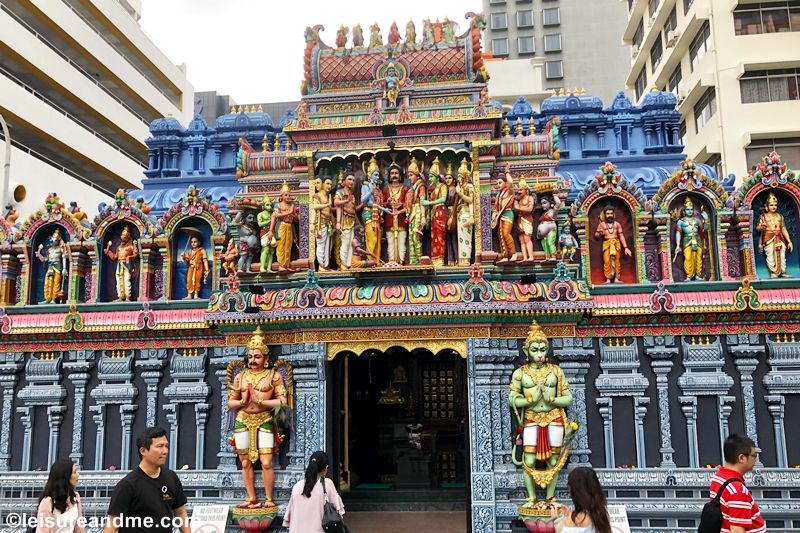 Located in Waterloo Street, Sri Krishnan Temple is one of the oldest Hindu temples in Singapore. Dedicated to Sri Krishna and Rukmini, this temple is one of the main attractions in Bugis Neighbourhood for those who travel Singapore. Although it has become a tourist attraction, this temple is a worshiping place for Hindu community in Singapore.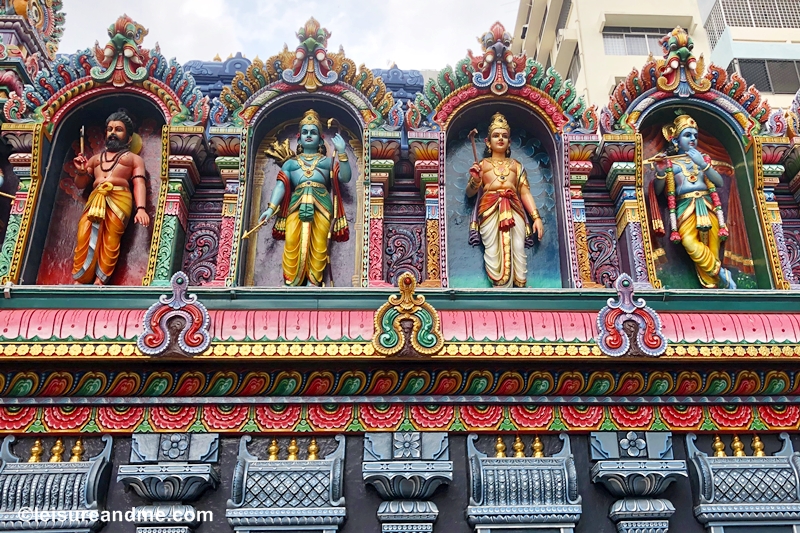 As of many other Hindu temples, this Sri Krishnan Temple is also with beautiful and colourful murals of deities. When you visit there you will find beautiful sculptures which represents Indian culture and traditions.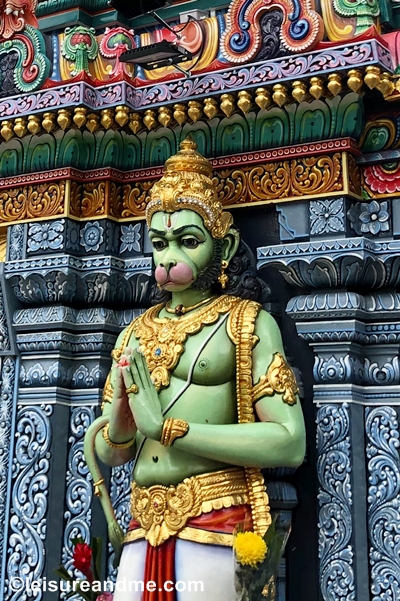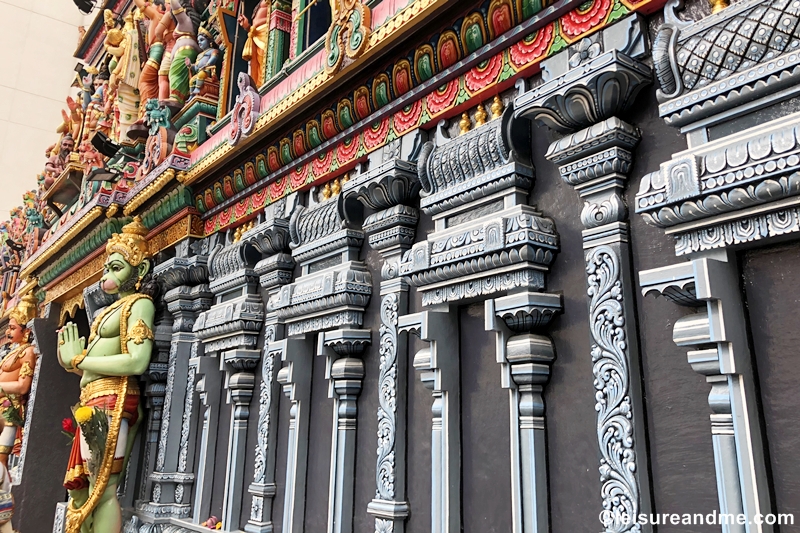 Sri Krishna Bhagwan temple is another name for the same temple. Below are some of the photos I captured during one of my visits to Bugis which may make you wanting to visit there.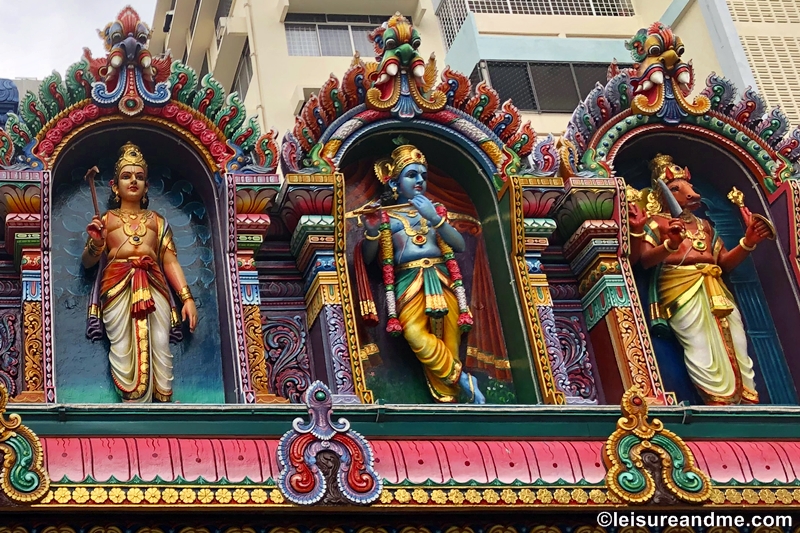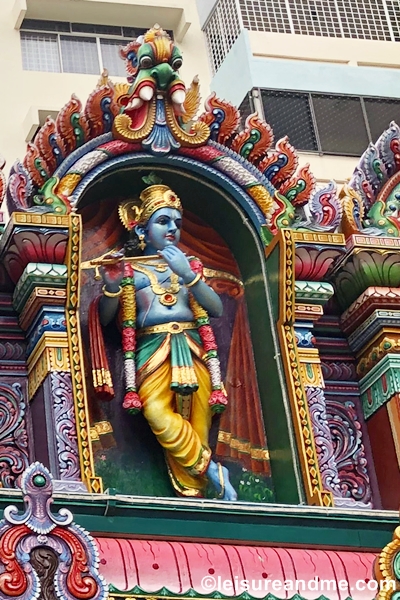 How to get Sri Krishnan Temple Singapore
Address: 152 Waterloo St, Singapore 187961
You can reach by bus,MRT,Taxi or by car
Rochor MRT Station is the nearest MRT station and take Exit A.
Opening Hours:
6:30–11:45am
5:30–8:45pm
Be sure to contact the temple or check the latest opening hours before you visit.
If you visit Singapore, then Bugis is one of the beautiful neighbourhood to visit.Don't forget to check temple opening hours before you visit.In case if you visit there when it is closed,don't worry.Although you cannot see the inside including rituals you can still see the beautiful statues and paintings at the exterior.
Check these things to do in Bugis to plan your trip.
Here are the must visit places in Singapore which you should not miss.