Parakrama Samudraya, also known as the Sea of Parakrama, is a significant ancient reservoir located in the Polonnaruwa District of Sri Lanka. It is an impressive man-made lake that dates back to the reign of King Parakramabahu I, who was a great ruler of the Polonnaruwa Kingdom during the 12th century.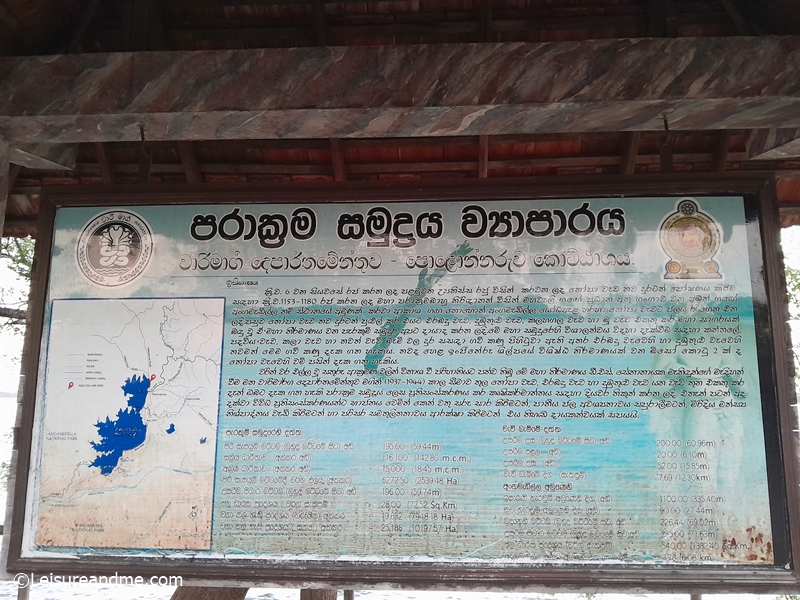 We were lucky to watch the sunset at the Parakrama Samudraya during our recent Sri Lanka holiday. I know I couldn't update this blog with our travelogues due to time constraints. We actually traveled to Sri Lanka 3 times since this December holiday due to different reasons. Therefore, with other commitments, the past few months were really busy, and I couldn't find time to share updates about our travel. Anyway, I hope I will be able to share a few posts per month as I am mostly settled back after the recent visit.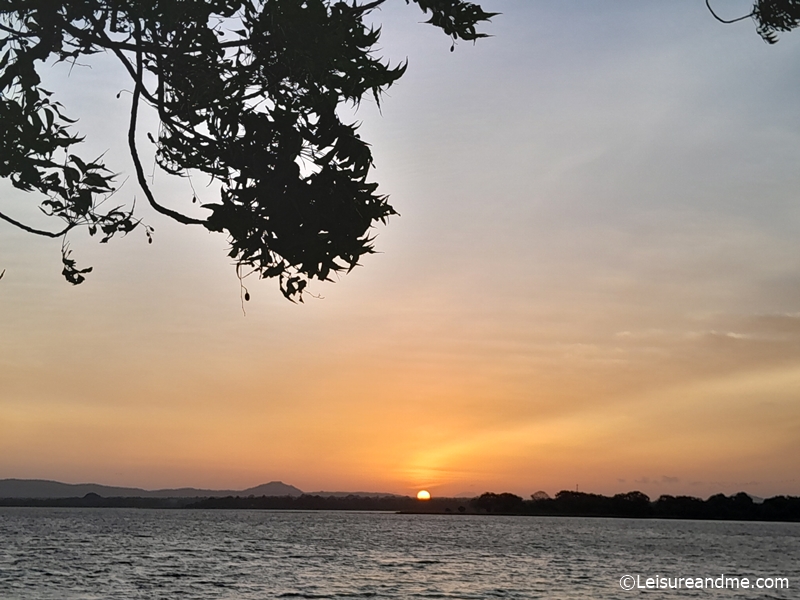 About Parakrama Samudraya
I hope you'd love to know about this reservoir of Sri Lanka which has a great historical value too.
The reservoir was constructed around 1200 AD and is a marvel of ancient engineering and hydrology. Its primary purpose was to provide irrigation water for the agricultural lands in the region, ensuring a steady water supply for rice cultivation, which was the main staple crop at the time.
Parakrama Samudraya covers an extensive area and has the capacity to hold a vast amount of water. The reservoir was ingeniously designed with sophisticated bunds and sluices to control the water flow and manage the irrigation system efficiently. It was an essential infrastructure project that significantly contributed to the prosperity and agricultural productivity of the ancient Polonnaruwa Kingdom.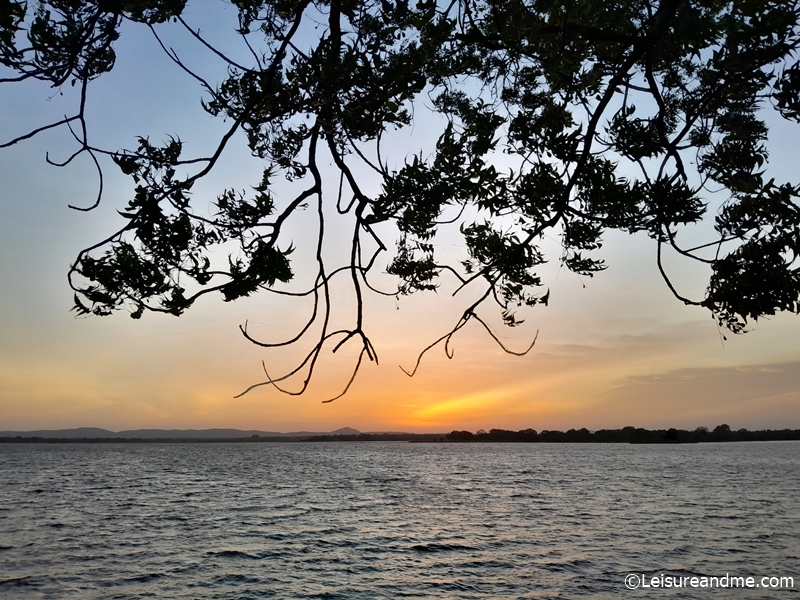 Today, Parakrama Samudraya remains a prominent historical site and a vital water source for the local communities in the region. It also attracts tourists and history enthusiasts who visit to admire its ancient engineering and learn about its historical significance.
The serene and picturesque surroundings make it a popular spot for visitors seeking both historical and natural beauty in Sri Lanka.
Watching Sunset at Parakrama Samudraya
We were on a road trip to Polonnaruwa which we already visited in the December holiday too. We passed this Giritale Tank and the Giritale Buddha Statue as well. On this trip, we didn't stop in those places as were already late to reach our relatives' place. Some of the spots on this route are also popular for wild elephants crossing the road. Anyway, finally when we reached Polonnaruwa town, I found this spectacular sunset. Who can avoid such a beautiful sunset, specially a sunset lover like me? I am glad that my husband stopped the vehicle to visit the Parakrama Samudraya and to watch the sunset. 🙂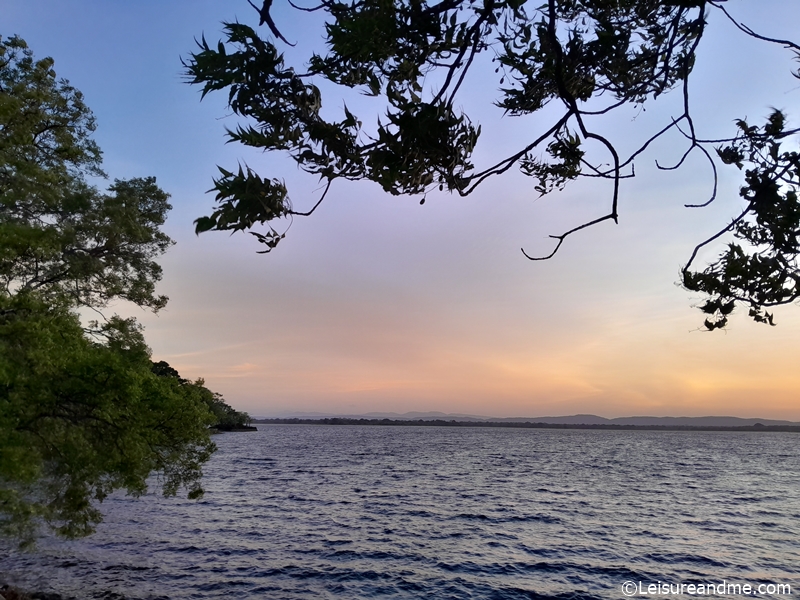 I enjoyed the sunset until the sun vanishes away. I am sure my son and the husband enjoyed the moment as well. It was well-worth our time.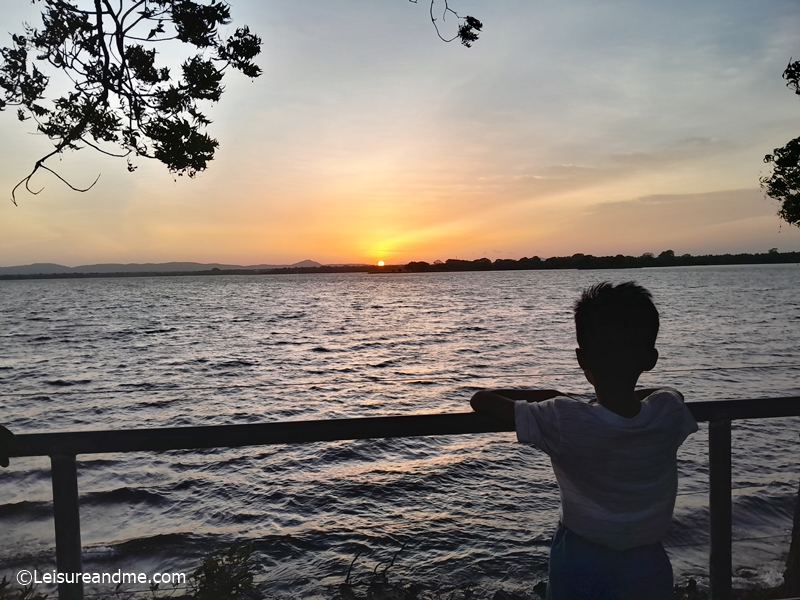 Simply what I can say is 'The wonderful sunset painted the sky with breathtaking hues, leaving us in awe of nature's beauty.'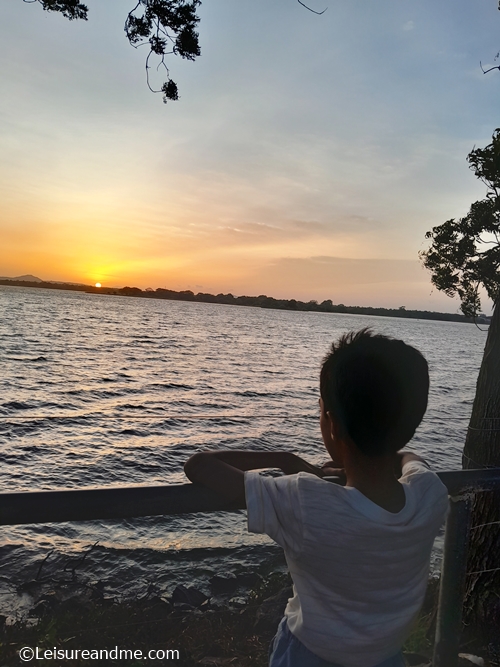 As the day bid farewell, the wonderful sunset cast a golden glow, creating a mesmerizing moment to cherish.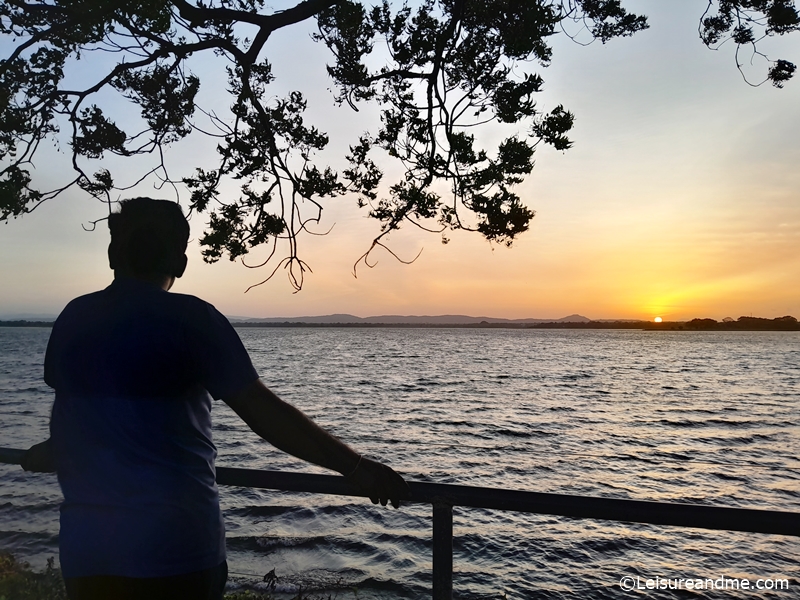 The sky blazed with a symphony of colors during the wonderful sunset, a fleeting masterpiece of nature's artistry.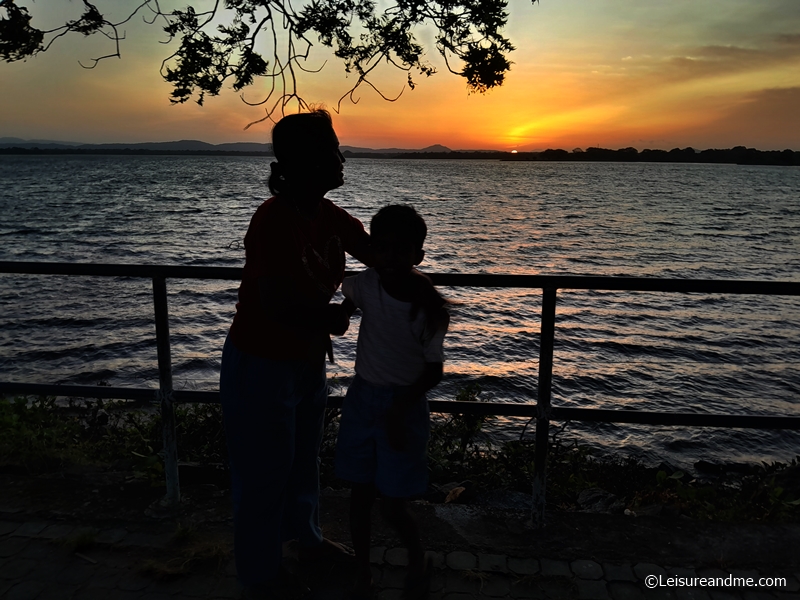 We returned back with our wonderful memories. It was a wonderful and amazing moment with picturesque moments.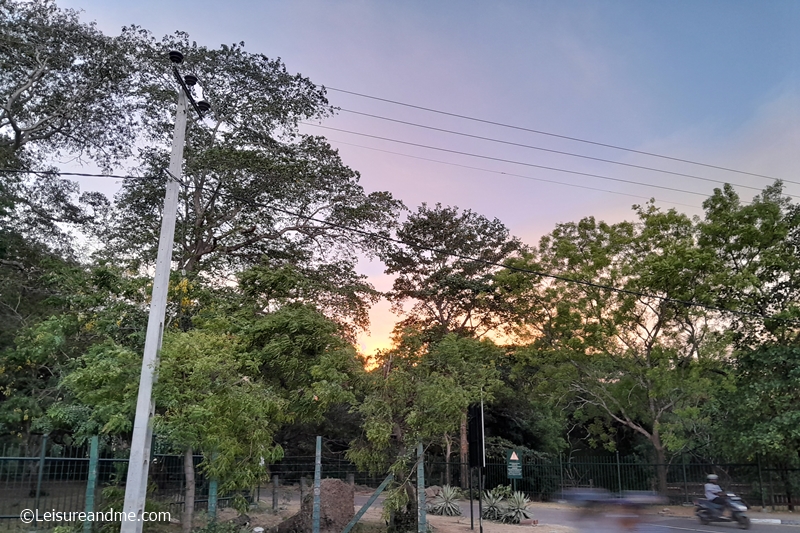 Do you like this sunset? Please share your comments below. 🙂
**Sharing this post with some of the linky parties shared on my blog linky list.