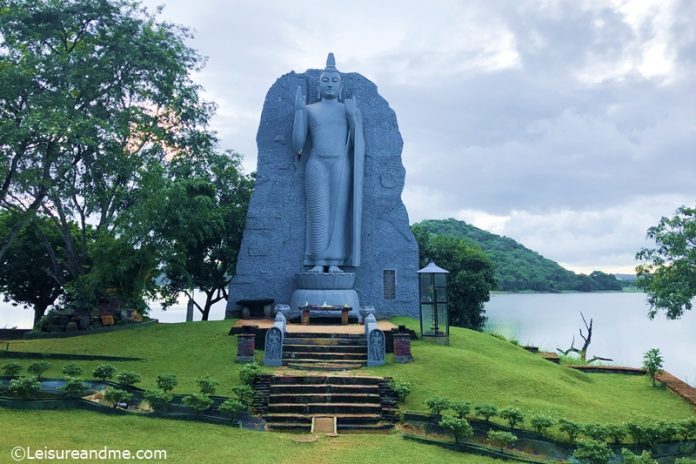 Giritale Tank is one of the ancient reservoirs or lakes of Sri Lanka that was built by King Agbo II. Next to the lake, there is a huge buddha statue that makes this place more beautiful. The Buddha statue near the Giritale tank is a replica of the Polonnaruwa Aukana Buddha Statue.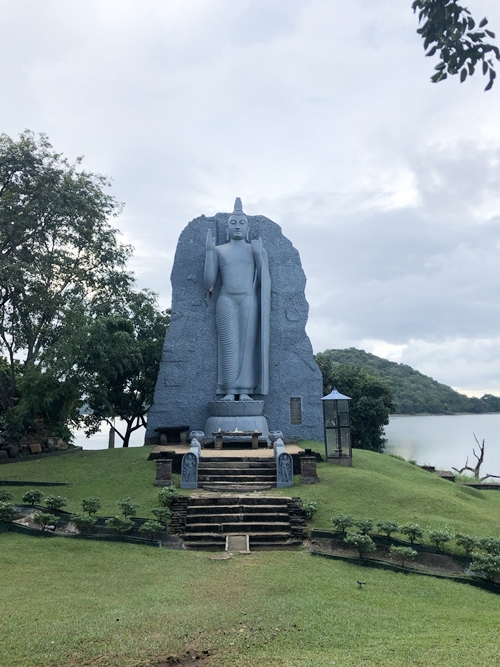 I've visited Aukana Buddha Statue before. This standing Buddha statue reminds me of our visit there with amazing details and carvings of the original statue. There is a stone plaque that describes the opening of this statue. As mentioned in below stone plaque, this buddha statue was opened to the public in 1998.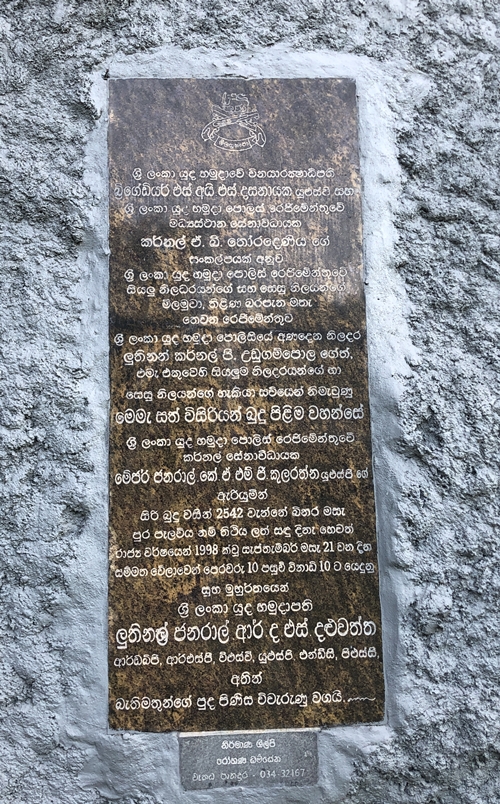 According to the plaque, the craftsman of this buddha statue is Mr. Rohana Dharmasena.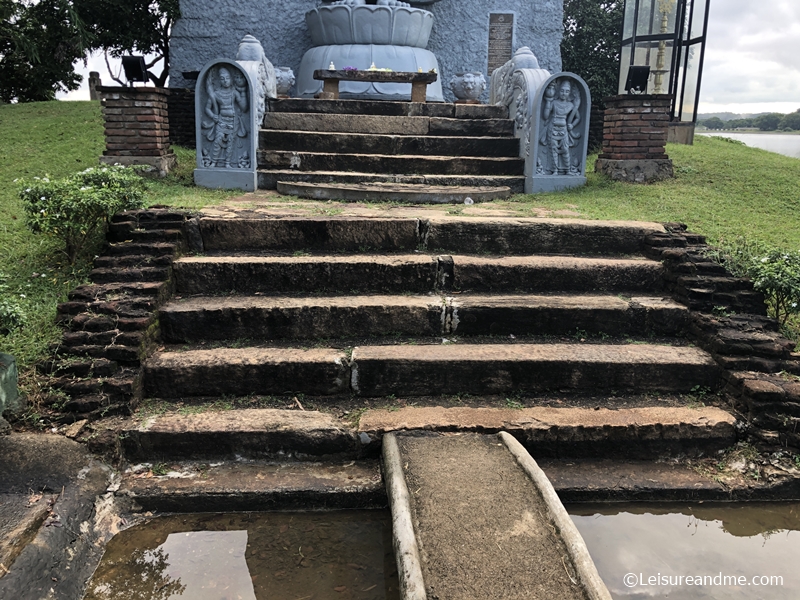 As with any Buddhist temple, there were guard stones at the entrance of the statue with a moonstone that leads to the steps.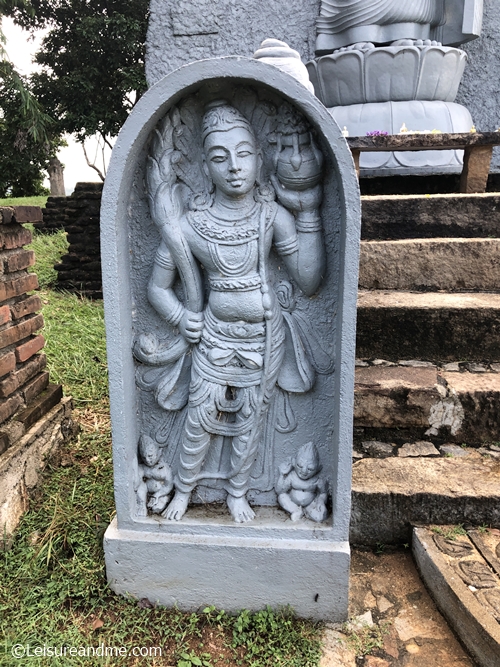 Check this post I shared before on the famous guardstone in Anuradhapura ancient city. You will see a photo of another moonstone too.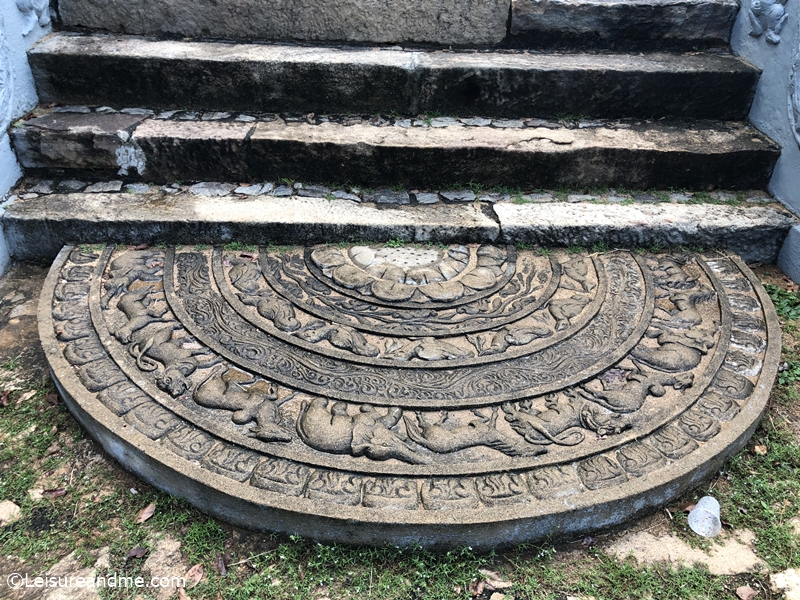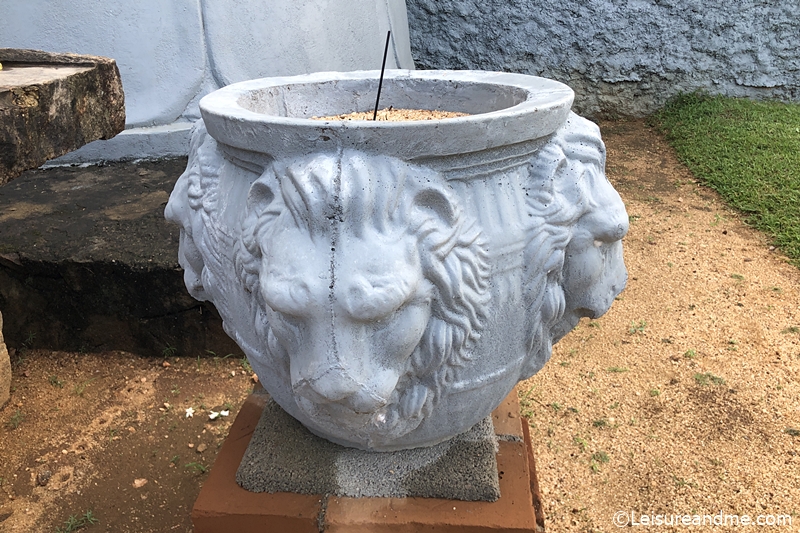 From this Buddha Statue, the view of Giritale Lake was beautiful.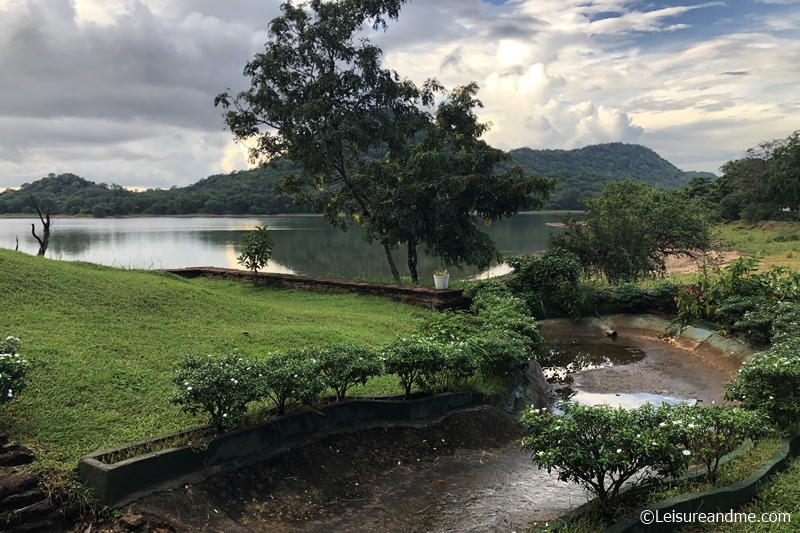 After visiting this Buddha Statue near Giritale Tank, we walked back to the restaurant in front of Giritale Lake watching the beautiful views of Giritale tank. If you happen to visit Sri Lanka, and Polonnaruwa through Minneriya road, don't forget to stop at Giritale. Both attractions, this buddha statue, and Giritale Lake are worth visiting.
**Sharing this post with some of the linky parties shared on my blog linky list.