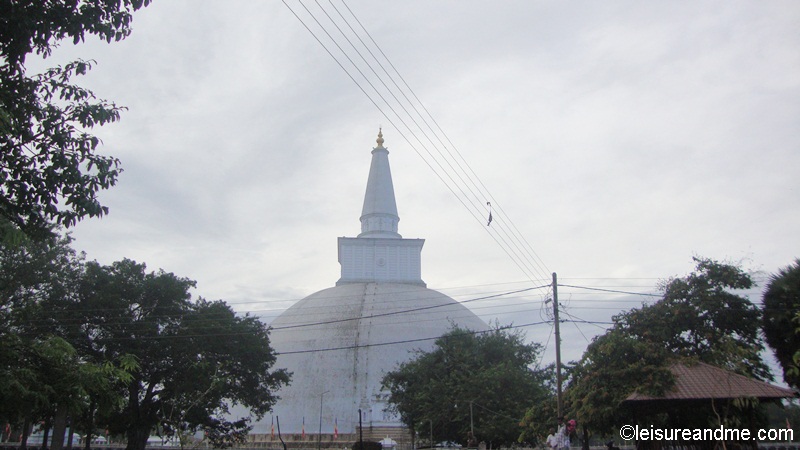 A pilgrim tour to Anuradhapura is one of the things I do whenever I am in Sri Lanka. Few months ago I had the opportunity to visit Anuradhapura and spent time among Buddhist offerings. Although we came back to Sri Lanka again within few months, with my desire to visit Anuradhapura, I arranged another pilgrimage.
In Anuradhapura sacred city, there are many historical places to visit. As a UNESCO heritage site, this sacred city is a must visit place for anyone who loves historical places. All the main attractions are easily reached by a vehicle. So, previously we always used the vehicle to reach each of the temples and stupas in Anuradhapura. However this time we walked more.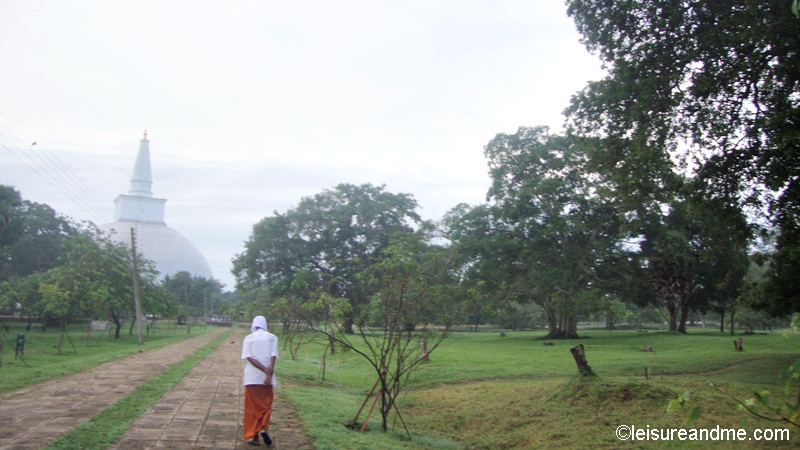 Walking From Thuparamaya to Ruwanwelisaya
In sacred city of Anuradhapura, all the temples and sacred places are located in walking distances between those. From Thuparamaya, you can easily walk to Ruwanwelisaya and it is around 15 minutes' walk if you walk leisurely and slowly. The best thing is that this route is with beautiful views and some other ancient ruins.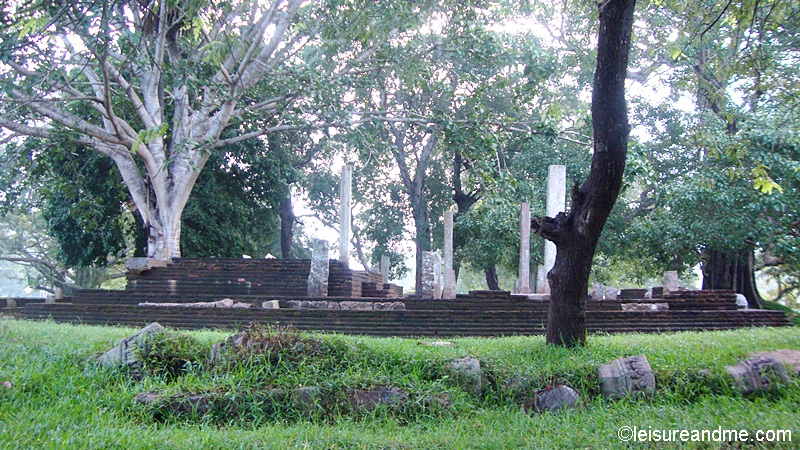 In our walk, we had a glance to other historical buildings and ruins around Thuparamaya temple complex. Starting from the ruins of Thuparamaya temple complex, we could see some other ruins along the way to Ruwanwelisaya.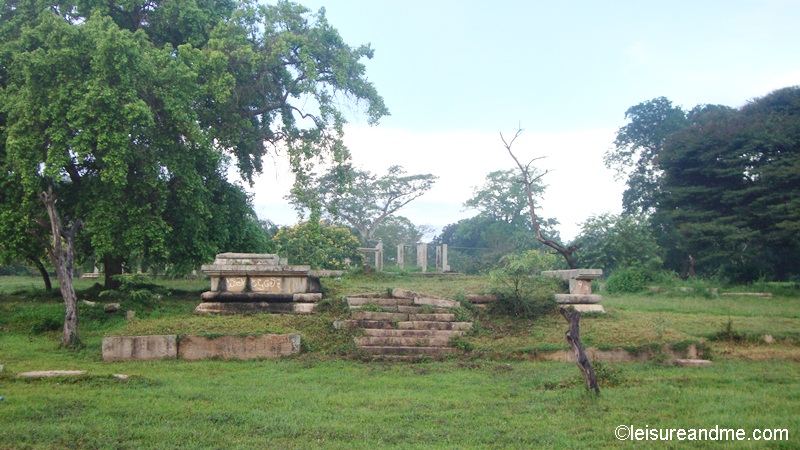 On one side, it is a small lake with the views of nature.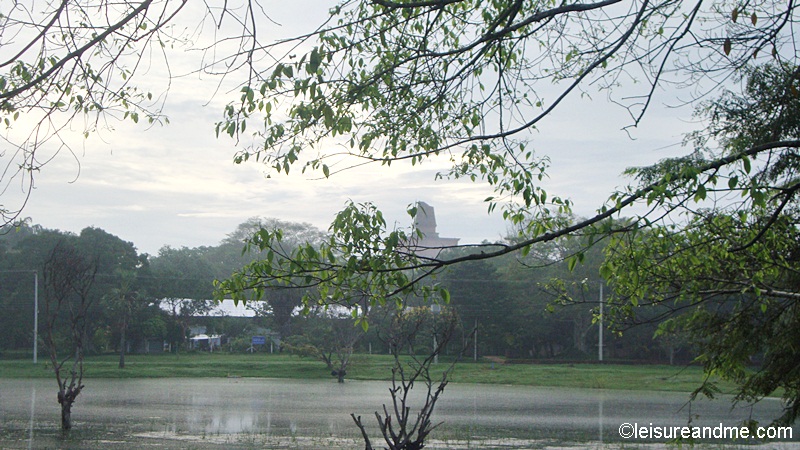 My son who is still 4 years old could enjoy this nature walk with the views of birds namely kingfisher, oriole and even a vulture. Sounds of peacocks allowed us to connect with nature.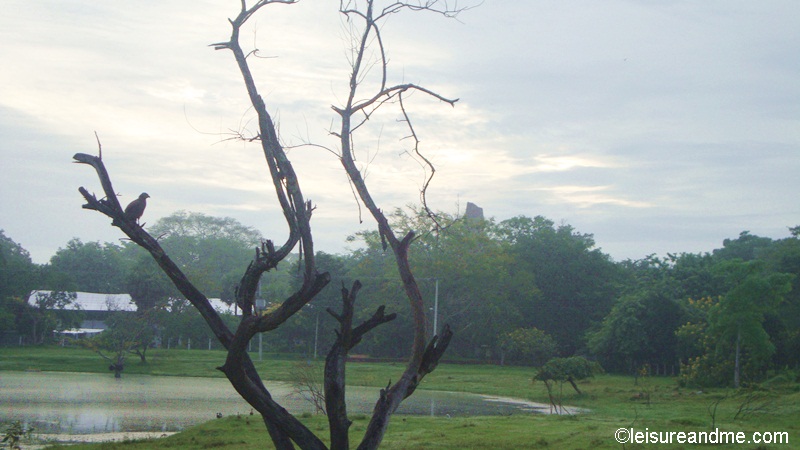 Helpful tips if you plan walking from Thuparamaya to Ruwanwalisaya Stupa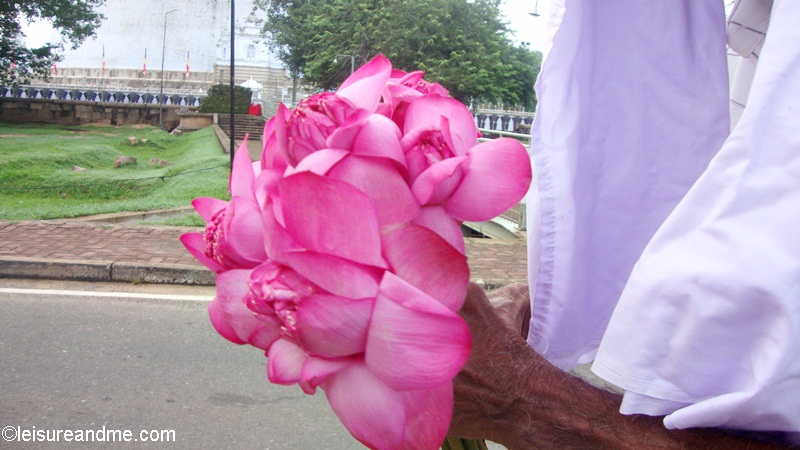 The distance between these stupas is less than 1 km when you walk.
The best time for walking is in the early morning or evening to avoid heat of the sun.
There is a foot path which you can easily walk.
Near the Ruwanwalisaya end, you can easily buy flowers to offer.
There are ancient ruins along the way. You will also watch natural views while walking.
Do you like such walking tours among the historical places?