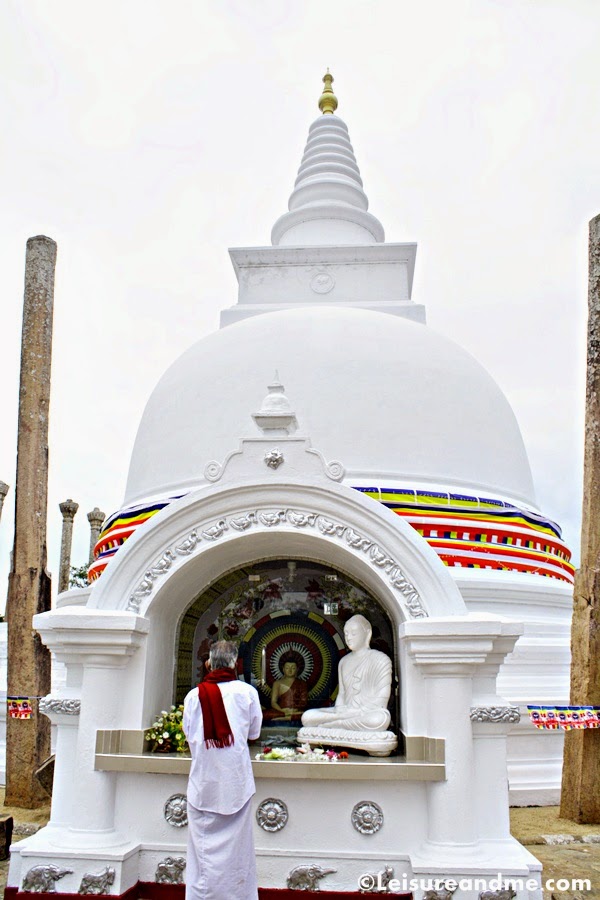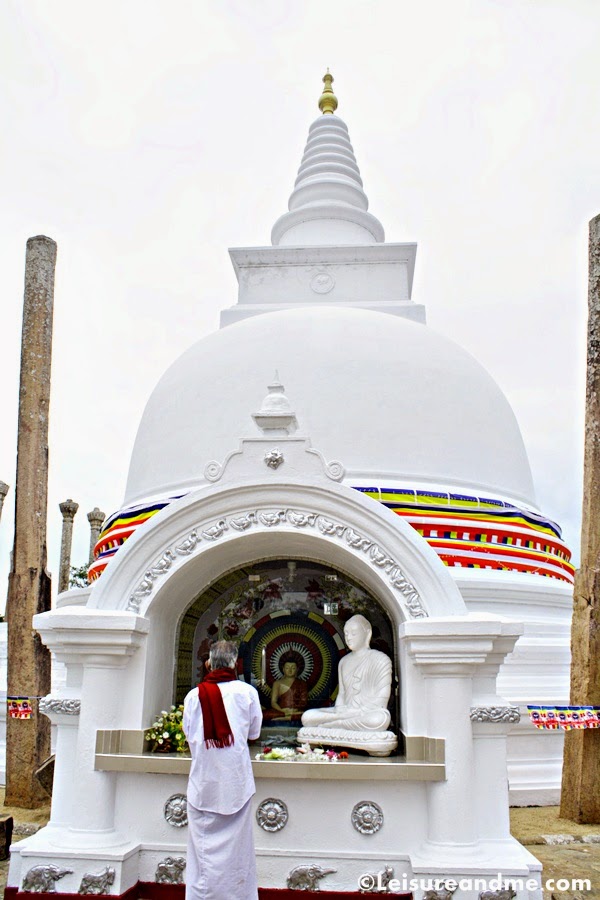 With
lot of stupas and historical places around,we visited Thuparamaya,after
visiting few places including
Mirisawetiya
. Anuradhapura is an ancient kingdom
of Sri Lanka and nowadays this city has become a major tourist hot spot for
both locals and foreigners.
Thuparamaya, is considered as the first stupa built in ancient Sri
Lanka. As per historical data,this stupa was built by King Devanampiyatissa
(307-267 BC), after Arhat Mahinda introduced Buddhism to the country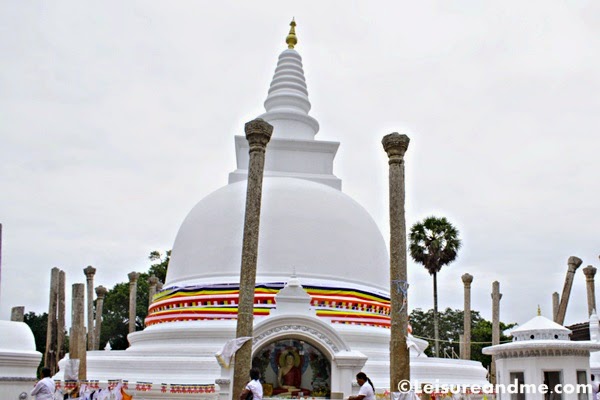 It
is said that Arhat Mahinda brought the collarbone of the Buddha with him when
he introduced the Buddhism to Sri Lanka.Then king Devanampiyathissa built this
stupa and enshrined the sacred bone fragment inside it. After that, this stupa
has become a sacred place to Sri Lankans and Buddhists.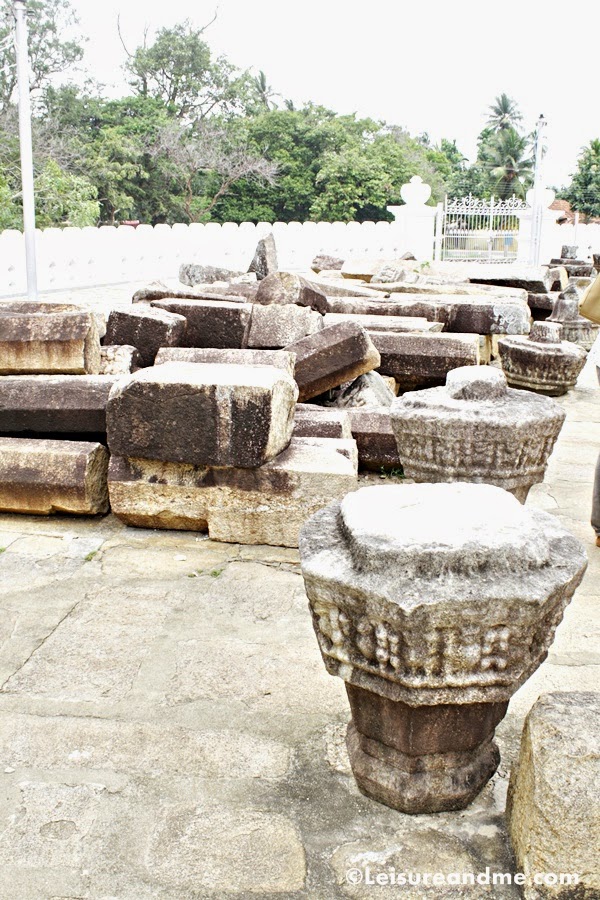 Still we can see ancient pillars
of buildings around this stupa which shows the proud history of ancient
Anuradhapura kingdom and the country.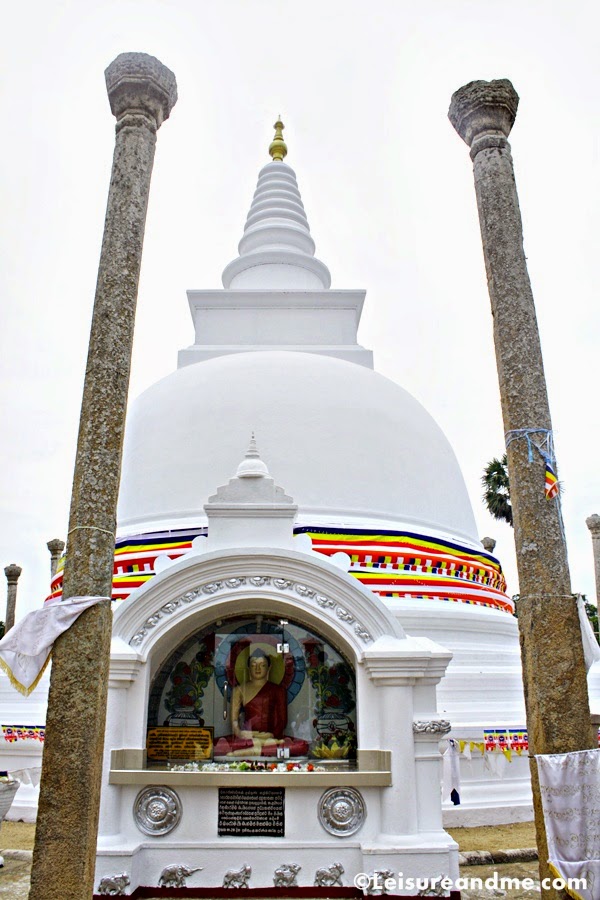 This is a place which lot of
pilgrims visit annually. There are lot of Buddhist ceremonies take place
specially in full moon day,each month. There are lot of devotees meditate or
engage in Buddhist activities. It is a tradition and a must to wear properly if
you visit this place. Specially, the travelers must dress properly before
entering the place.
See some more photos ofThuparamaya stupa and its surroundings in my previous post.