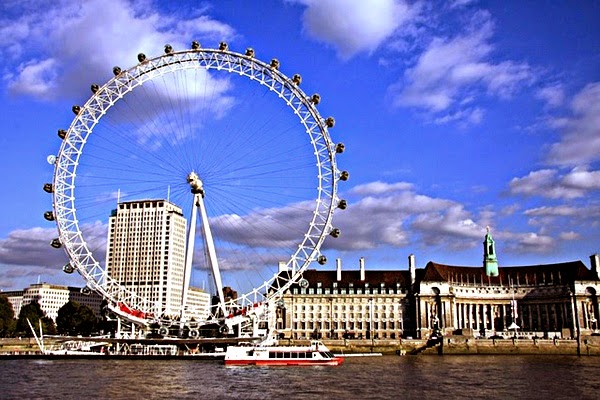 London is a historical, cultural, and adventurous city. But if you're looking for something a little more odd and adventurous, there are lots of options available that you won't find in your normal London guidebook. The best off-the-beaten-path activities London has to offer will be discussed in this article, including street art and graffiti searches, offbeat museums, unexpected dining experiences, and undiscovered underground tunnels.
Discover London's Secret Tunnels.
The secret tunnels that run beneath London are a terrific place to start if you're searching for an adventure. These tunnels are fascinating and unusual, but they are also frequently enigmatic, spooky, and occasionally terrifying. The following are a handful of London's top undiscovered tunnels to explore:
About 30 years have passed since Aldwych Station last operated as an underground station. The station was initially built in 1907 and used as an air raid shelter for Londoners throughout both world wars. Aldwych Station is now an intriguing location to explore, what with its eerie platform and closed ticket office. There are guided tours available where you may explore some of the station's original features and learn about its history.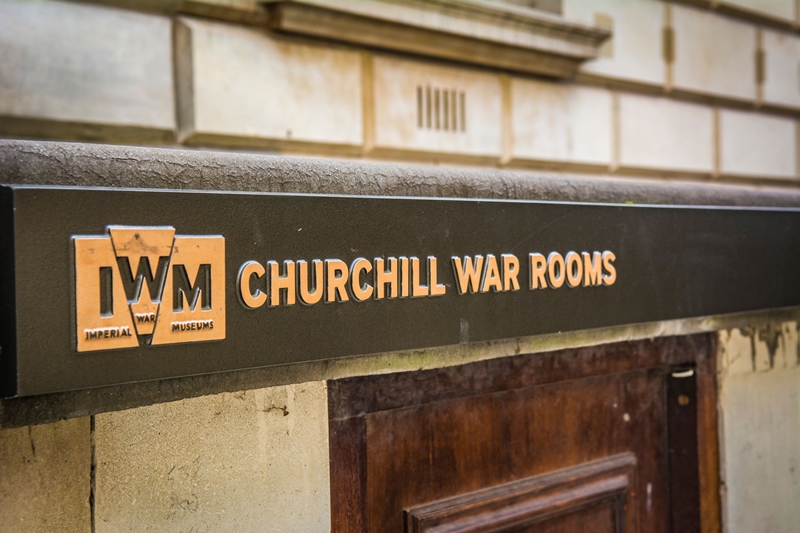 Winston Churchill and his government used an underground bunker called the Churchill War Rooms during World War Two. Churchill and his team worked, slept, and ate in the bunker's numerous quarters, which are now open to the public as a museum. With its displays of historical items from the conflict, the Churchill War Rooms is a fascinating destination to see and a fantastic resource for learning more about London's role in the conflict.
The Thames Tunnel was constructed in the 19th century and is the first underwater tunnel in the world. The tunnel's Victorian engineering and architecture make it a remarkable attraction today. You can take a guided tour of the tunnel to learn more about its history and the numerous difficulties encountered while building it. The tunnel is a terrific spot to visit at any time of year because it also often hosts events and exhibitions.
Visit museums that are quirky and unusual.
Several of the most well-known museums in the world, including the British Museum and the Natural History Museum, are located in London. There are also a lot of odd and weird museums that you won't find in a standard guidebook, too. Here are some of London's top odd museums to check out:
Horniman Gardens and Museum
A large stuffed walrus, a sizable collection of musical instruments, and a collection of anthropological items from all over the world are just a few of the interesting displays available at the Horniman Museum and Gardens. The museum also features lovely gardens with a nature trail and a butterfly house that you may visit.
The legendary architect's residence, Sir John Soane's Museum, is a treasure trove of artwork, antiquities, and oddities. With its broad collection of artwork and artifacts, which includes Egyptian antiquities, medieval manuscripts, and Renaissance sculptures, the museum is a fascinating location to explore. The museum is an excellent option for travelers on a tight budget because it is also free to enter.
Herb Garret and the Old Operating Theatre Museum
A unusual museum that provides a window into the evolution of medicine is the Historic Operating Theatre Museum and Herb Garret. You can visit the museum and observe how surgery was performed in the 19th century in the oldest still-standing operating room in all of Europe. The museum is a wonderful location to learn about the history of medicine because it also houses a collection of herbs and botanicals used in medicine.
Experience unusual dining
You won't be let down if you're a foodie looking for unique dining opportunities in London. There are many unusual possibilities to satiate your curiosity in food, from dining in the dark to taking a lunch on the Thames. Here are a few of London's most unique dining establishments:
You'll eat at Dans Le Noir in total darkness, using your other senses to appreciate the delicacies. Since you won't discover what you're eating until after the dinner, it's a fun and unusual experience that's ideal for food enthusiasts who like to push the envelope.
Dinner on a Thames cruise
An exquisite and unique way to see the city is on a dinner cruise on the Thames. You may have a delectable dinner while admiring London's sights, including well-known buildings like the Tower of London and the London Eye. You can choose from a number of dinner cruises, ranging from small gatherings to more substantial parties, so you're likely to find one that matches your preferences and price range.
A eccentric bar with a 1940s motif called Cahoots is housed at a former subway stop. Cocktails like the "Gin & Chronic" and the "Biscuit Barrel Martini," which are odd and inventive, are served at the bar and are influenced by the time period. The interior design is also a throwback, complete with retro furnishings and vintage posters that will take you back in time.
Look for graffiti and street art
The thriving street art and graffiti scene in London is well-known and a fantastic way to learn about the city's areas and culture. These are some locations to start your search for street art and graffiti:
East London is a terrific spot to take a tour because it has some of the city's most amazing street art and graffiti. From artists all over the world, including well-known figures like Banksy and Shepard Fairey, you'll witness murals, tags, and installations. You can take one of the many offered guided excursions or go exploring on your own.
Underneath, the Leake Street Tunnel has been transformed into a gallery for street artists from all over the world. The tunnel is entirely legal, so artists can freely produce and exhibit their work without worrying about facing legal repercussions. There is always something fresh to view because the tunnel is continually changing.
Brick Lane is a vibrant and unique area that is well-known for its street art scene. It's a terrific area to explore on foot and features a variety of styles and mediums, from enormous murals to small tags. The neighborhood is a great place to spend a day because it is full with cafes, stores, and markets.
Other unique activities in London
Because of London's long and fascinating past, it has a good number of ghosts and haunted places. The Tower of London and the iconic Jack the Ripper murder sites are just a couple of the haunting locations you may visit on one of the many ghost tours that are offered. These excursions are a fantastic way to discover the city's sinister side while being a little unnerved.
Pay a visit to the Hunterian Museum
The Hunterian Museum is a distinctive museum devoted to the practice and study of surgery. The museum houses a variety of medical artifacts, devices, and specimens that provide a window into the evolution of medicine. It's not for the faint of heart, but if you're interested in science and medical, it's an interesting site to see.
Swim in the ponds in Hampstead Heath
A number of naturally occurring swimming ponds may be found in the lovely park of Hampstead Heath in North London. These public ponds are an excellent spot to cool yourself on a hot day and are open to the public. There are three ponds to pick from, each with special characteristics and a distinct ambience. It's a novel and revitalizing approach to appreciate London's natural beauty.
Take a bike tour of the street art
A street art bike tour may be the ideal solution if you're searching for a more active method to experience London's street art scene. You'll see brilliant murals, graffiti, and street installations as you travel through some of the city's most active districts on these tours. You'll get some exercise while having fun and discovering new aspects of the city.
Have a look at Dennis Severs' Home
A remarkable museum that provides a window into the lives of Londoners in the 18th century is the Dennis Severs' Home. Each room in the period-style decorated home represents a distinct period and location in the lives of its previous occupants. Visitors are welcome to explore the house, but as it's a bit of a time capsule, they are asked to be quiet and respectful while doing so.
Finding accommodation in London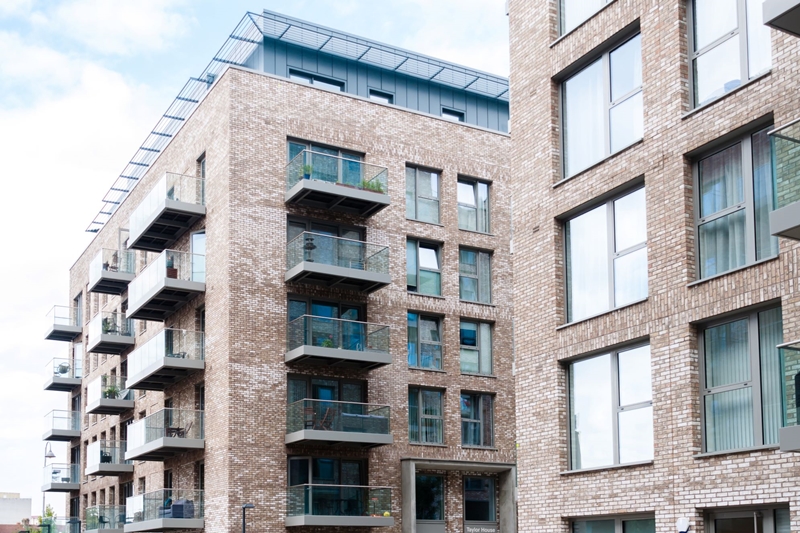 It might be difficult to find lodging in London, especially if you're on a tight budget. For those who are prepared to do some homework, there are still lots of possibilities available. The Premier Inn is a fantastic low-cost hotel option in London. This chain has multiple locations throughout the city and provides pleasant accommodations at reasonable rates. Additionally, they frequently run discounts and special deals that might help you save even more money.
There are plenty of upscale hotels in London if you're searching for something a little more opulent. One such choice is The Ritz London, which provides exquisite rooms and first-rate service in the center of the city. The Savoy, which has been a mainstay of the London hotel industry since 1889, is another interesting choice. It's no surprise that The Savoy has welcomed numerous celebrities and dignitaries over the years given its exquisite Art Deco interiors and first-rate amenities.
There are several possibilities accessible for folks who would like to stay in flats as opposed to hotels. Homelike is a fantastic place to look for apartments to rent in London. There are many different types of residences available on this website, ranging from comfortable studios to roomy penthouses. Also, you can be sure that you're getting exactly what you want thanks to the thorough descriptions and images of each property.
Best time to visit London
Deciding on the best time to visit London largely depends on your personal preferences and what you hope to get out of your trip. That being said, there are a few general things to consider when planning a trip to this bustling city. The most popular time to visit London is during the summer months, from June to August. During this time, the weather is generally warm and sunny, making it ideal for outdoor activities like sightseeing and picnicking in one of London's many beautiful parks.
However, keep in mind that summer is also peak tourist season in London, which means that prices tend to be higher and crowds can be overwhelming at times. If you're looking for a quieter time to visit, consider traveling during the shoulder seasons of spring (March-May) or fall (September-November). During these times, you'll still enjoy mild weather and fewer crowds than during peak season. Plus, you may be able to snag some great deals on flights and accommodations since it's not as busy.
Conclusion
There are numerous unique and intriguing things to do in London, a city full of surprises. There's always something new and fascinating to find in London, whether you're exploring the secret tunnels that run beneath the city, visiting offbeat museums, having unique culinary experiences, or looking for street art and graffiti. So why not venture off the main track and discover the city's secret attractions? You can never be sure what you'll find.