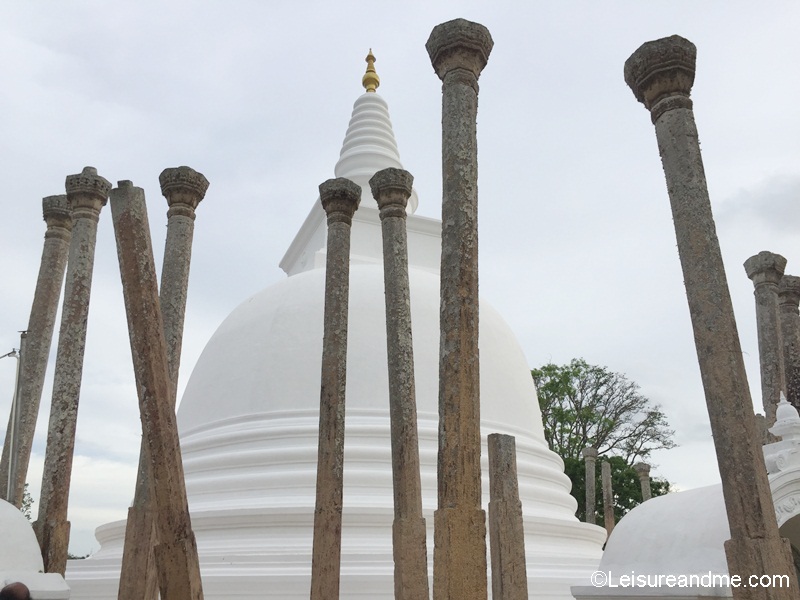 When we are in Sri Lanka we always love to arrange pilgrimages with family members. As a country with a lot of sacred cities, temples and historical sites, Sri Lanka offers many reasons for us to plan pilgrimages each year. It can be a pilgrimage to see temples and ruins of ancient city Polonnaruwa or it can be a pilgrimage to see Anuradhapura attractions, we always find these tours as a way to bond with family members while spending time in religious activities. Our trips to Kandy are also pilgrimages most of the time as temples are the main attractions, not only for visiting but also to spend time with religious and spiritual activities.
So, here is a travelogue of one of our recent pilgrimages to Anuradhapura which is one of the sacred cities in Sri Lanka.
It was last June that we were on another holiday in Sri Lanka. During this period, we spent time visiting Anuradhapura which is one of the sacred cities in Sri Lanka. I've visited Anuradhapura Buddhist attractions many times, but I still plan to visit the same places again simply due to the Buddhist beliefs and to spend time in spiritual activities.
As for most pilgrimages, we left our home early in the morning with the hope of reaching Anuradhapura in the noon. On the way to Anuradhapura, we stopped in a few places for breakfast and for short breaks. As there are fruit stalls along the road to Anuradhapura, it is always enjoyable to taste different fruits that are also fresh.
Finally, we reached Anuradhapura. After having lunch, our first visit was to the 'Sri Maha Bodhi Tree' which is one of the sacred places for Buddhists in Sri Lanka.
It is believed that the 'Sri Maha Bodhi tree" is a sapling of Bodhi tree that Buddha was sitting during his enlightenment.
As usual, we always like to visit Ruwanwalisaya in the evening to avoid the sun. During the daytime, it can be really hot and it is not easy to go around the stupa and do the offerings with proper concentration.
In Thuparamaya, we also could see and join another Buddhist offering which is called 'Kap ruk Poojawa'.After visiting both Thuparamaya and Ruwanwelisaya which are must-visit attractions in Anuradhapura, we reached our accommodation.
It was the day before June Full moon day which is also called 'Poson Poya'.In Sri Lanka, full moon day is a holiday and it is a day for Buddhist activities. As a Major poya day, Pososn Poya is a crowded day for Anuradhapura and temples were full of devotees.
We also spent time having meals and drinks from 'Dan sal'.Dan Sal are the places where people offer food and drinks for anyone without any charge. It is completely free to drink or eat from a 'Dansala' and these events are mostly organized during the major full moon days.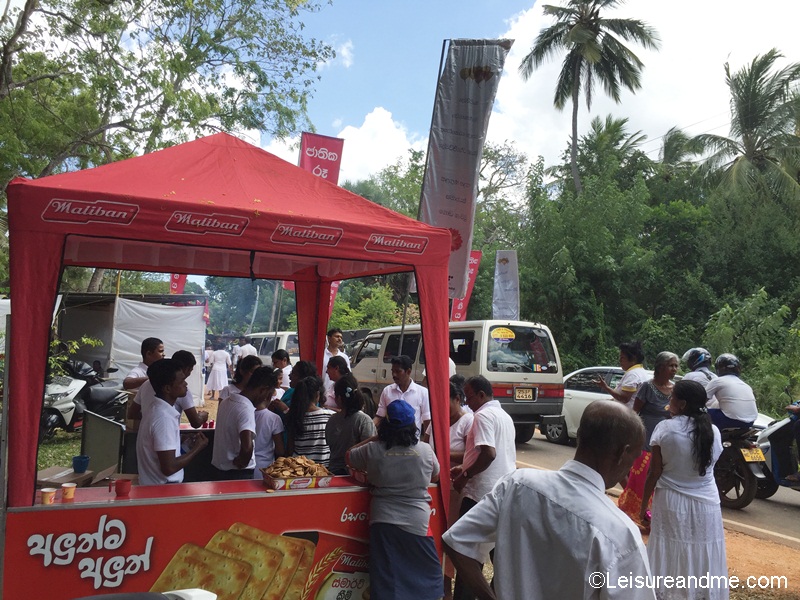 As the city was fully crowded, we also experienced huge traffic jams. However, we could visit the major attractions including Abhayagiriya and Jethwanaramaya.
We had great two days in Anuradhapura spending in spiritual activities. It was a pilgrimage that we like to remind again and again.
Useful tips for planning a pilgrimage to Anuradhapura
Leave early and reach Anuradhapura early morning to save time. So, you can visit more attractions during the few days of your stay.
Follow the rules when you enter the sacred city and the temples. Check this post on how to behave in a Buddhist temple if you are not sure.
Avoid bathing in lakes if you don't know the designated places to have a bath or to enjoy water activities. Always read the signboards and warnings before you go to the water/lakes.
Hiring a van from a car rental service is always our preferred way to reach Anuradhapura when we plan pilgrimages. This is a stress-free way to reach Anuradhapura.
Accommodation in Anuradhapura
Book your accommodation before you reach Anuradhapura. During crowded days, it is not easy to find proper accommodation.
We booked Creston Park Accommodation through Agoda which is a decent budget hotel that is great for family holidays. The good thing about Creston Park Accommodation is that their food is really delicious. Also, the staff is friendly. The location is strategic and near to the sacred city of Anuradhapura. (Accommodation Near Anuradhapura Pooja Nagaraya)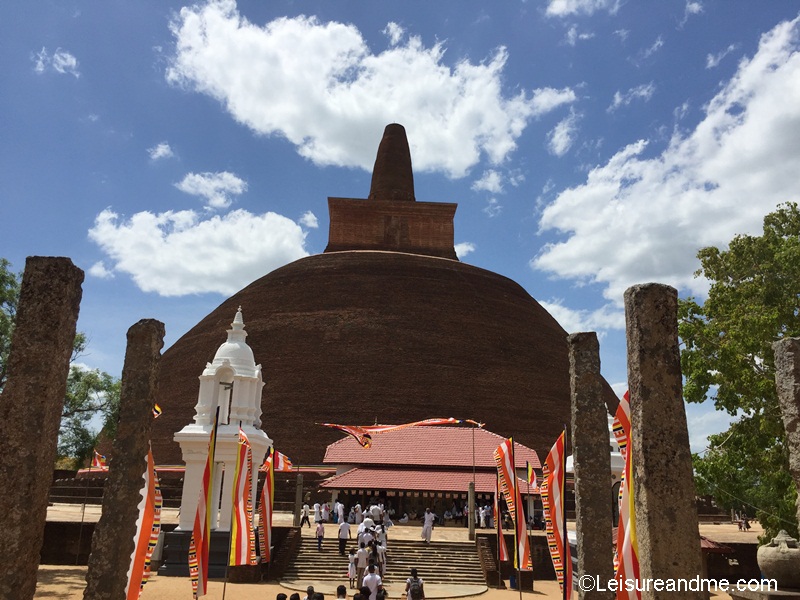 Have you been to Anuradhapura? Do you like pilgrimages? If so, do you plan such trips with family members and friends? Please share your thoughts below.