Lankaramaya is another must visit Sri Lanka temple with years of history. Situated in Anuradhapura Sri Lanka, Lankaramaya is one of the 8 sacred places to visit in Sri Lanka. (It is one of the Atamasthana Temples). As per legends, this beautiful Stupa and temple complex was built by King Walagamba, one of the kings who did more good things for the country. King Walagamba built Lankaramaya in memory of his beloved wife Soma Devi.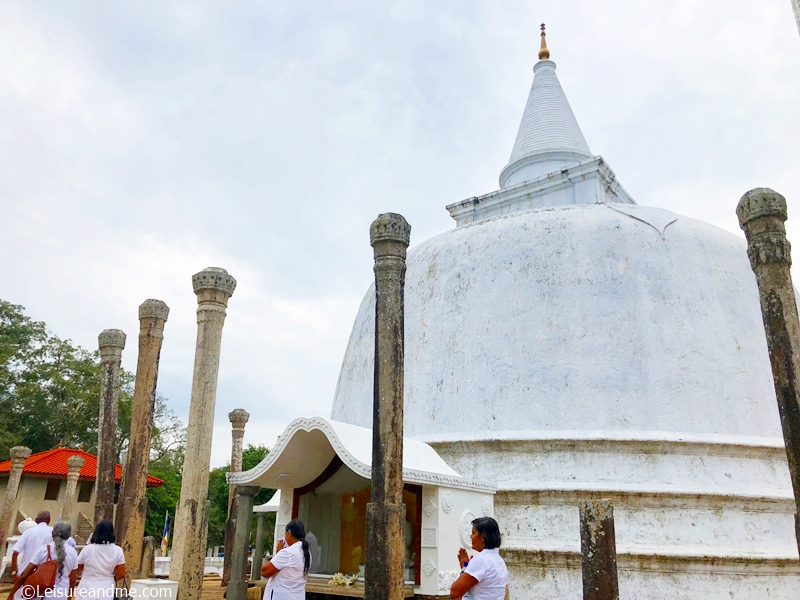 Lankaramaya Stupa is not a big pagoda like other stupa in Anuradhapura. Around the stupa, there are pillars that indicate about ancient roof or Vatadage at the time of construction.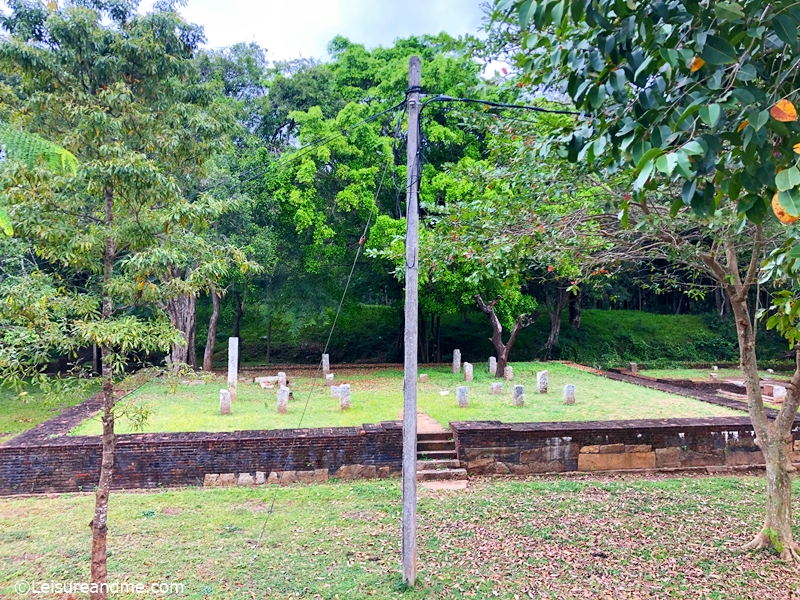 Other than the Lankarama Stupa, any visitor to this temple can see ancient ruins of other structures around the stupa. All these ruins indicate a temple complex that was there during the Ancient Kingdom Anuradhapura.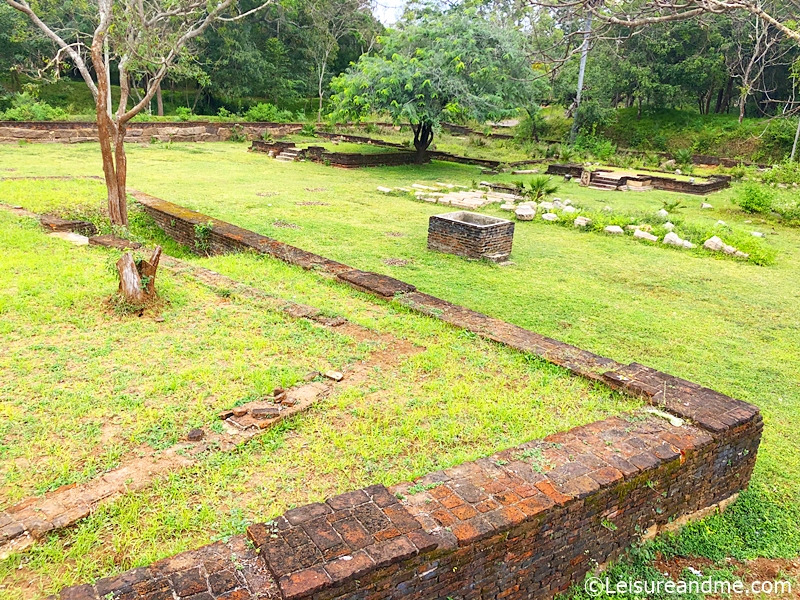 If you are a history lover then Lankaramaya is a must visit place while you are in Anuradhapura Ancient city.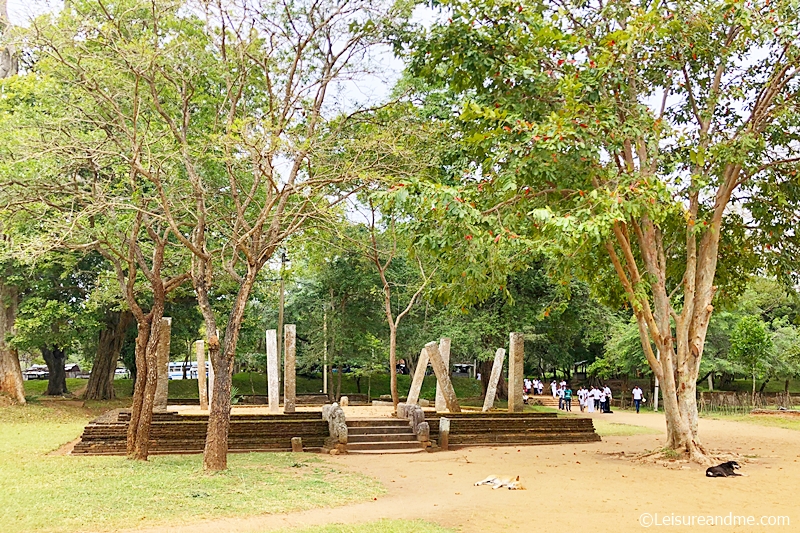 A few years ago, we visited this beautiful temple and were amazed by the ruins of the temple complex it owns.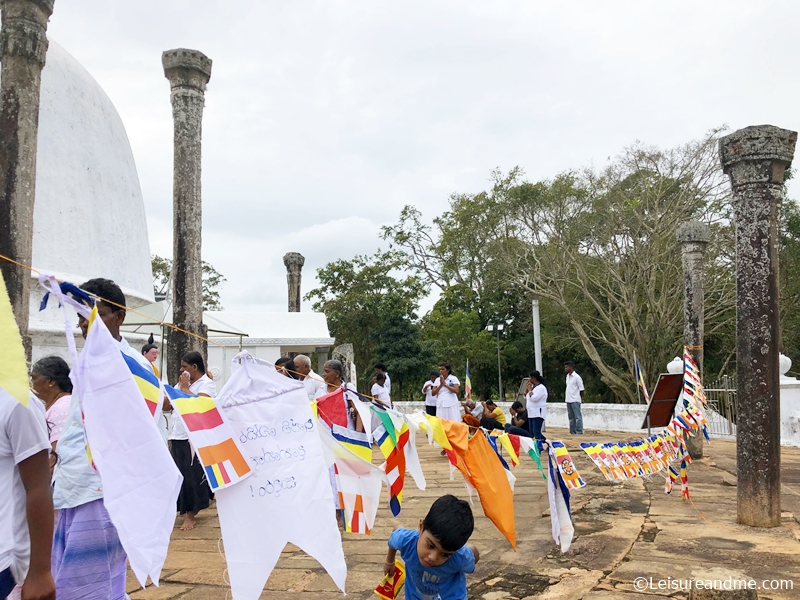 It was 2019 and after that, we couldn't travel due to the Covid pandemic. Now, we are getting ready for our next holiday in Sri Lanka at the end of this year. (In a few weeks). Therefore, I thought of sharing some places that we visited on our previous trip but couldn't share them in this blog. 🙂
Stone door frame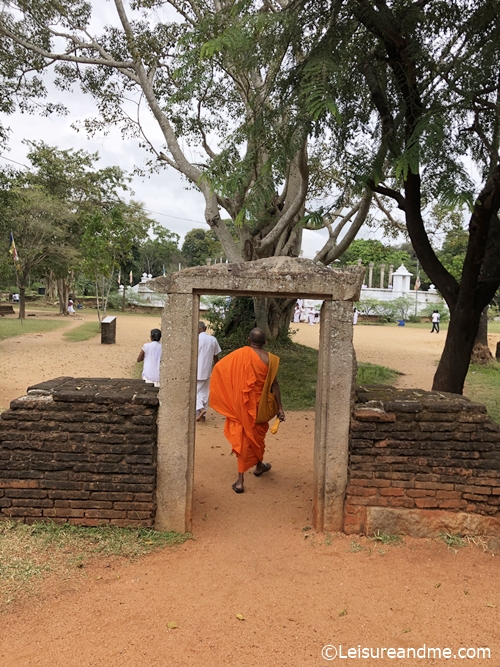 At the entrance of the Lankaramaya, still there is a stone frame once which was part of the temple complex. We entered the temple through the stone frame and spent time looking at the ancient structures after worshipping.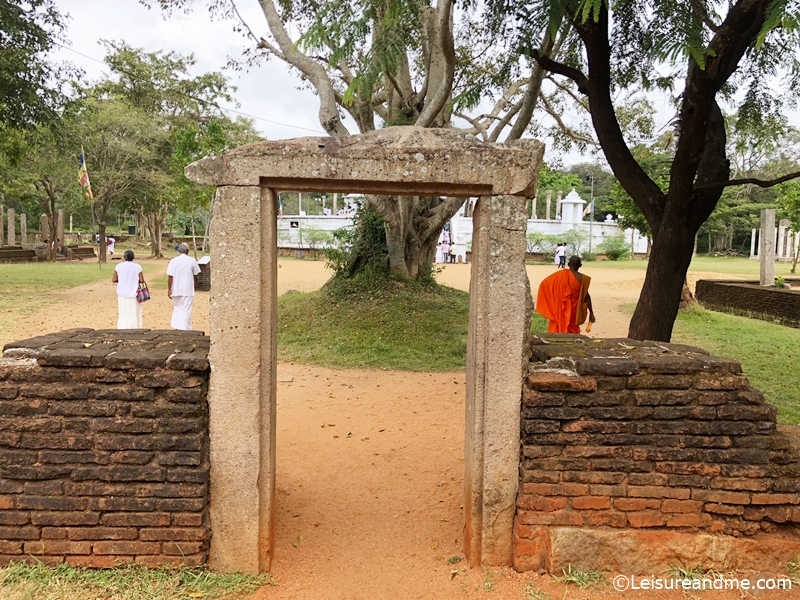 We are planning to visit this Lankarama temple and other temples in Anuradhapura during this holiday too. Still, there are a few weeks! I can't wait 🙂
Don't forget to visit the ancient structures and ruins around the stupa. Check this post on guardstone which we visited after visiting the Lankaramaya temple.
I am on a holiday for few weeks. Will be back soon 🙂
**Sharing this post with some of the linky parties shared on my blog linky list.