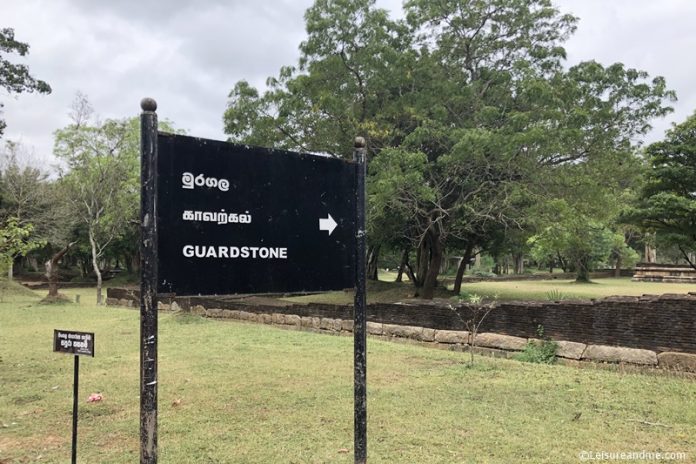 These are photos of guardstone found in Anuradhapura, Sri Lanka. Although there are guardstones found in other Buddhist temples as well, this guardstone is considered the most artistic guardstone in Sri Lanka. On our visits to Sri Lanka, we usually visit the ancient city of Anuradhapura and visit these places. These are captures from such a Sri Lankan holiday.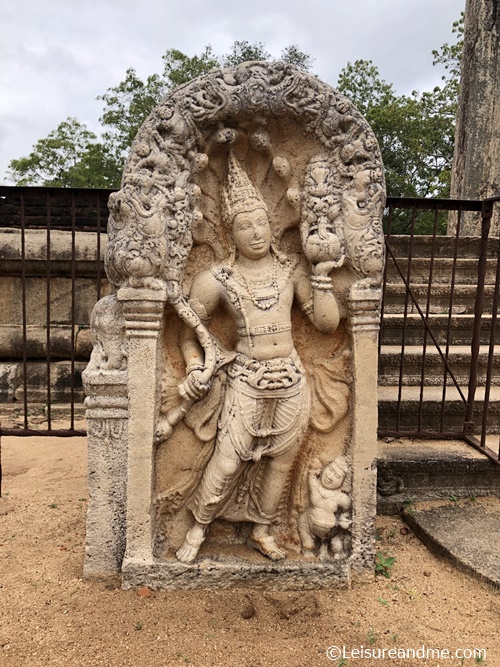 Guardstone (Muragala)
A guardstone or The Muragala as called in the Sinhalese language is a stone carved feature found in the ancient architecture of Sri Lanka. These are located on both sides of a flight of steps that leads to Buddhist temples.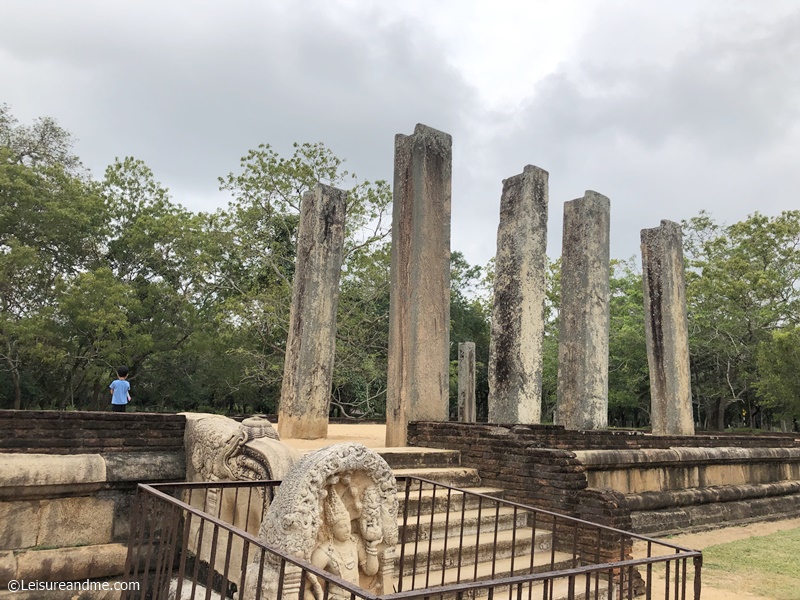 If there is a flight of steps to reach a temple, then there are two guardstones at the sides of the foot of the steps. A guardstone is usually carved with different features.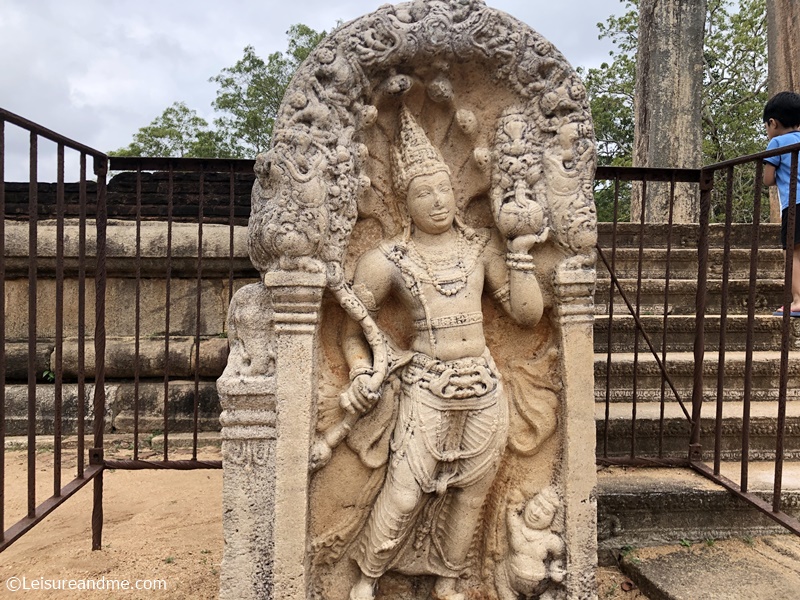 Other than the famous guardstone of Anuradhapura, I also captured other structures of this ancient temple.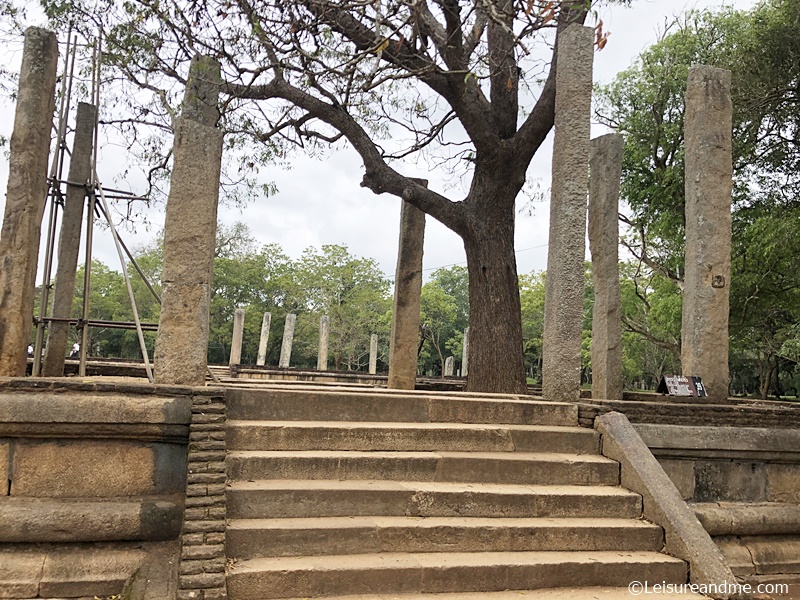 See the carved steps.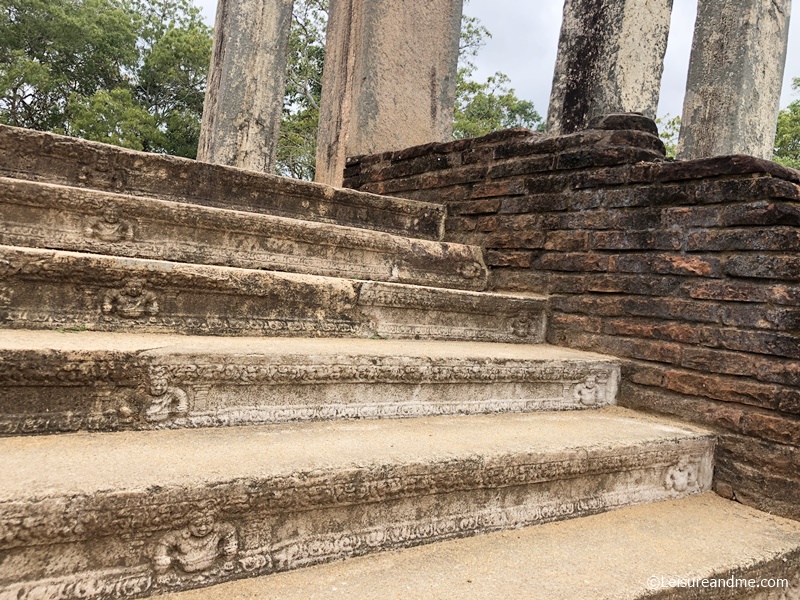 Truly I was inspired by the creativity and hard work of our ancestors. 🙂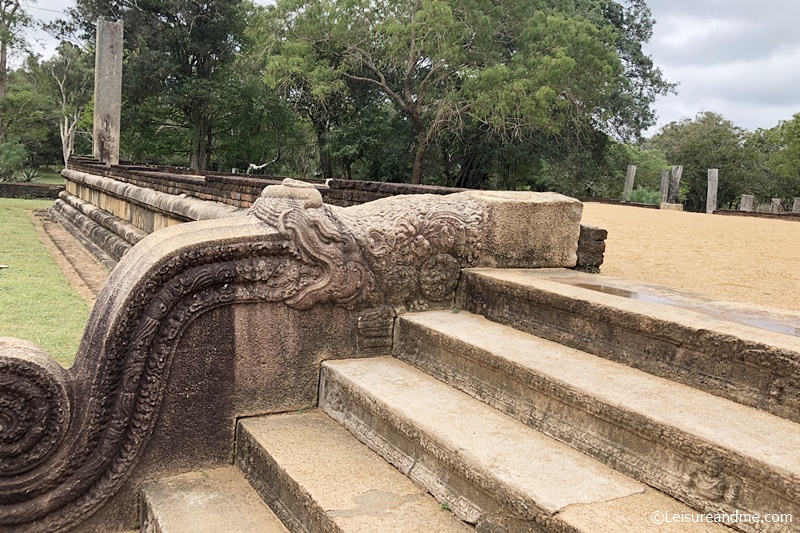 Below is a moonstone which is another feature found in Buddhist temples. Usually, a moonstone (Sandakadapahana in the Sinhala language) is found at the foot of a flight of steps that lead to a temple. The carvings make it a unique feature of the ancient architecture of Sri Lanka.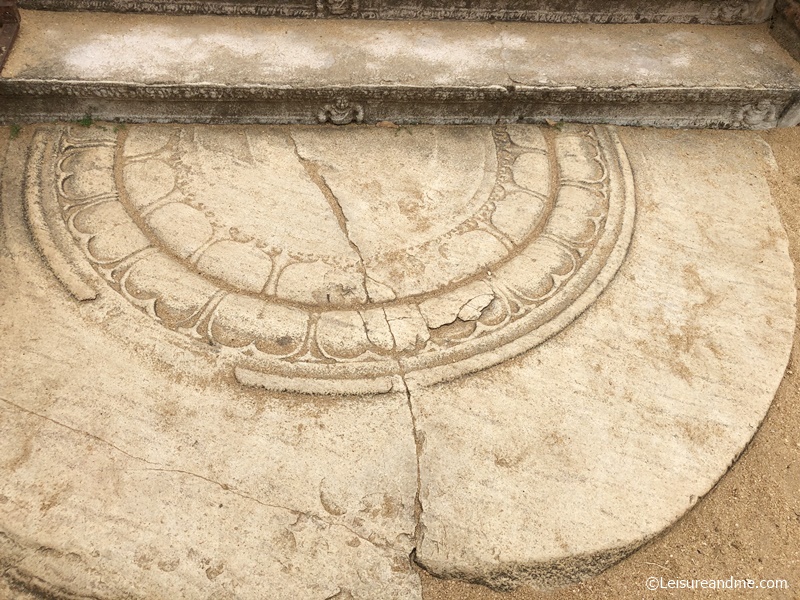 In this post, you can see photos of a guardstone with a carved cobra design.
Anuradhapura Ancient City
Anuradhapura is an ancient kingdom of Sri Lanka. Therefore it is a must-visit city for any tourist to Sri Lanka. It is also a UNESCO world heritage site where there are many historical sites to view and admire.
Below are some other posts I published based on our visits to Anuradhapura ancient city.
Sri Lanka Anuradhapura – Must Visit Attractions
Walking from Thuparamaya to Ruwanwalisaya – Anuradhapura, Sri Lanka
An Unforgettable Pilgrimage to Anuradhapura – Sri Lanka
Why Anuradhapura Ancient City Is A Must Visit Place In Sri Lanka
2 hours in Isurumuniya Temple, Sri Lanka
Do you like to visit such historical sites? Please share your thoughts and experiences.
**Sharing this post with some of the linky parties shared on my blog linky list.