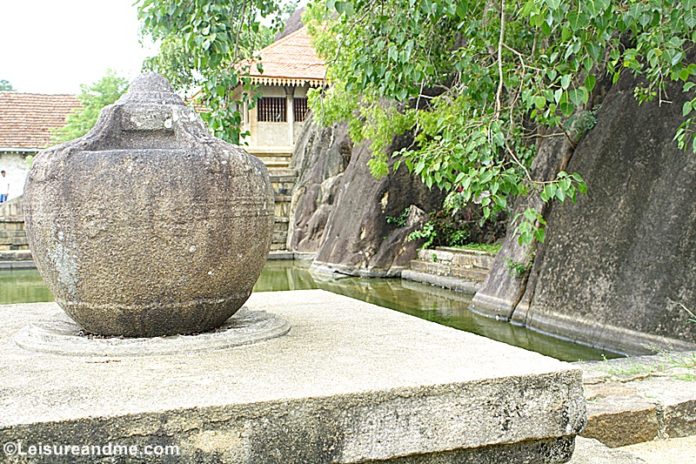 Anuradhapura, which is one of the must visit cities in Sri Lanka is full of historical attractions. Anuradhapura as one of the ancient kingdoms of Sri Lanka own lot of heritage sites to show you how Sri Lanka was in the ancient times. Together with influences of Buddhism, Anuradhapura has to offer lot more information about its history, culture and traditions that was existed in Sri Lanka before thousand years ago. As one of the pilgrimage destinations for Sri Lankans, Anuradhapura is full of Buddhist temples which any visitor to Anuradhapura must have a look. In this post, I want to share some of the must visit attractions in Anuradhapura which can complete your holiday to Sri Lanka. Once you visit these places, I am sure you'll be amazed with the rich history, heritage and culture which Sri Lanka owns!
Sri Lanka Anuradhapura – Must Visit Attractions
Ruwanwelisaya Stupa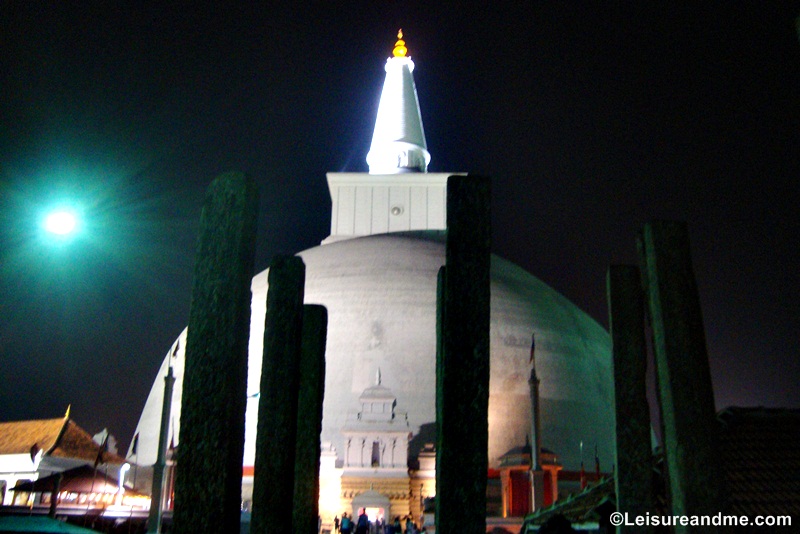 Built by king Dutugamunu in 140 B.C., this is one of the sacred places for Buddhists in Sri Lanka and all over the world. Also known as Rathnamali Dagaba,Swarnamali Chaithyaya or Ruwanwali Saya, this stupa (monument) is one of the must visit attractions in Anuradhapura.
Useful tips:
Usually it is best to visit in the evening as day time it can be really hot in the surrounding.
Remember to remove your shoes before entering to the temple premises. Also you need to wear appropriate clothes when you enter into the Ruwanweliseya premises.
Read more : Ruwanwelisaya
Jaya Sri Maha Bodhi Tree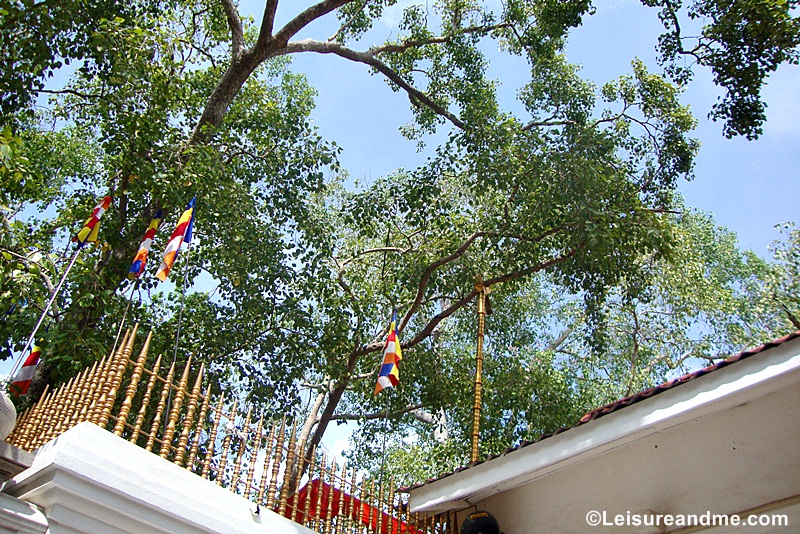 Once you visit the Ruwanwelisaya, the next must visit location is Jaya Sri Maha Bodhi tree which is located in walking distance to Ruwanweliseya. As the oldest historically sacred tree in the world, Jaya Sri Maha Bodhi tree is a branch from the Bodhi tree of Buddha Gaya, India which Lord Buddha was enlightened.
Lowamahapaya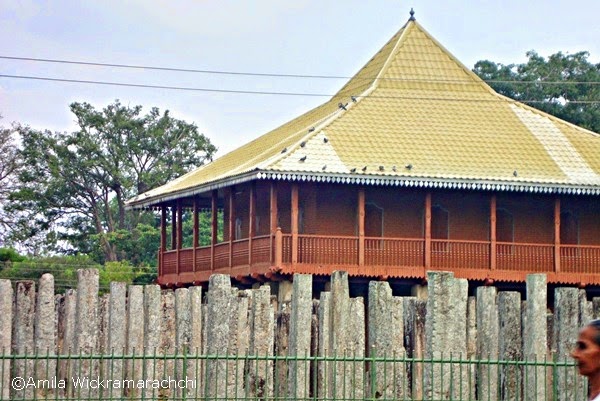 When you walk to the Sri Maha Bodhi tree, from Ruwanwelisaya, you will find another historical building on the left side of you. This is called Lowamahapaya.
Although it is a ruined building now, it was a nine story building which was built by the king Dutugamunu. In ancient days, Lowamahapaya was used as a Uposathagara which also included a simamalakaya. A simamalakaya is a place where the Buddhist monks (sangha) assembled on the full moon days to recite the Buddhist sutra.(Buddhist chanting)
Read More about our travel post to Lowamahapaya Anuradhapura.
Mirisawetiya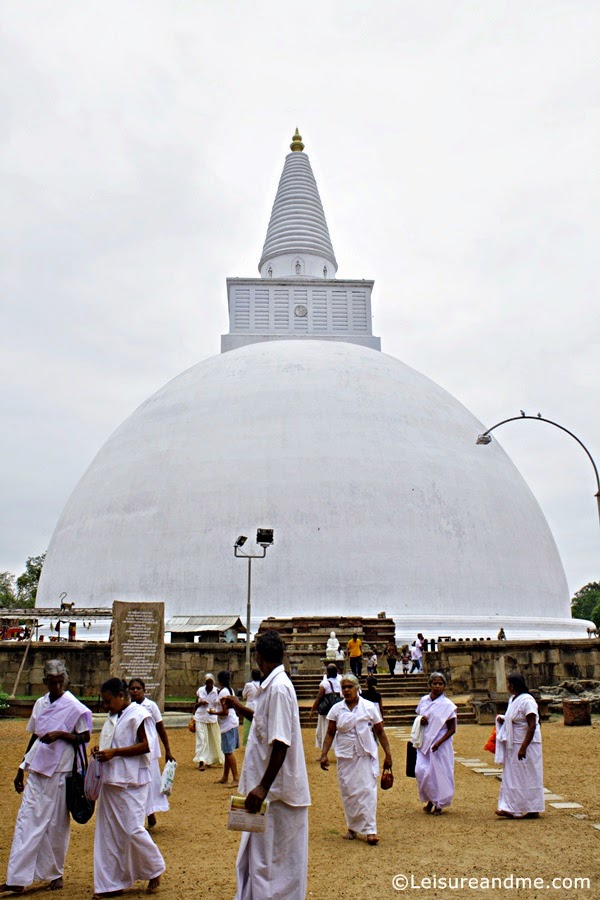 Mirisawetiya is another sacred Buddhist place which is also one of the 'Atamasthana' which every Buddhists like to visit in their lifetime. This stupa is also built by the king Dutugamunu after defeating the king Elara.
Read more : Mirisawetiya Sri Lanka
Thuparamaya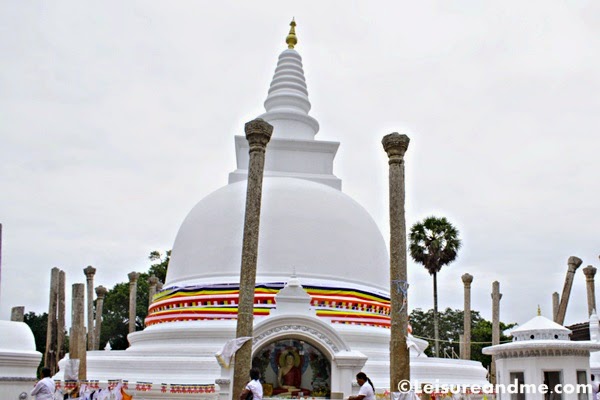 As the first dagaba built in Sri Lanka after introducing the Buddhism, Thuparamaya was built by the king Dewanampiyathissa in the 3rd century BC. Thuparamaya is also considered as the oldest dagaba in Sri Lanka which is another must visit place in Anuradhapura.
Read more about Thuparamaya
Jethwanaramaya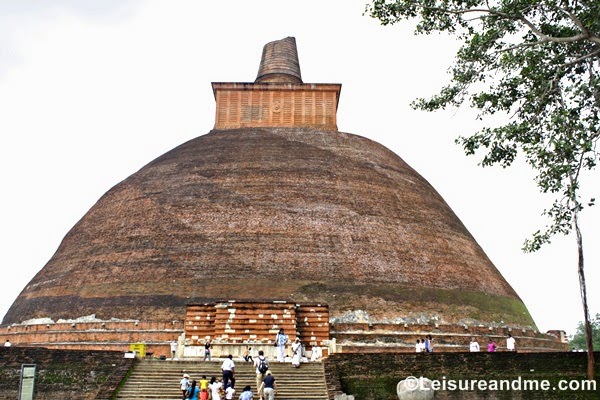 The Jethwanaramaya is another stupa in Anuradhapura which is another must visit heritage site of Anuradhapura, Sri Lanka. Historical records say Jethawanaramaya was built by the king Mahasena as a stupa in the Jethawana Monastery. Once you visit this sacred place, you will be sure amazed with the historical architecture and culture!
See more pictures and read more about Anuradhapura Jethwanaramaya
Isurumuniya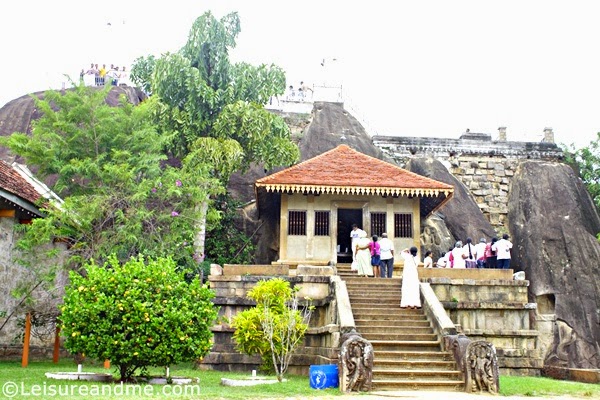 Although Isurumuniya temple is famous for the 'Isurumuniya Lovers' sculpture, you will be amazed with the beautiful views of this temple. After visiting above mentioned places in Anuradhapura, I found this Isurumuniya viharaya as a different place. It is different from other attractions in Anuradhapura in view and in location. It is a rock temple located in a calm environment. Don't forget to visit Isuruminiya viharaya and also the museum next to it in your holiday in Anuradhapura in Sri Lanka as this is one of the best places to visit.
Read more about our trip to Isurumuniya Vihara.
Samadhi Pilimaya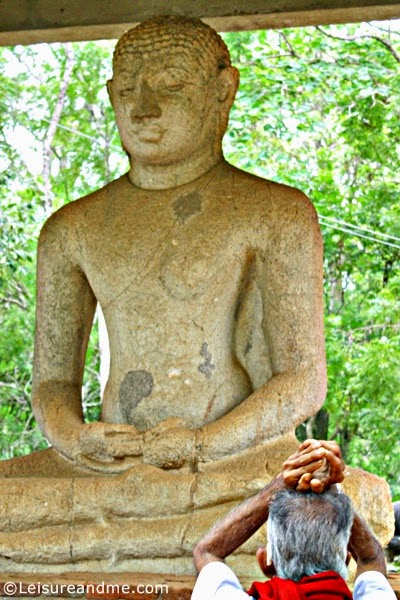 Situated in Mahamevnawa in Anuradhapura, Samadhi Buddha statue is a Buddhist sacred place which you need to visit in Sri Lanka. Peaceful environment, historical background and Dhyana Mudra meditation posture of Buddha statue will make you calm and relax. You will never regret of your visit here for your entire lifetime.
Read more about : Samadhi Buddha Statue
Abhayagiri Viharaya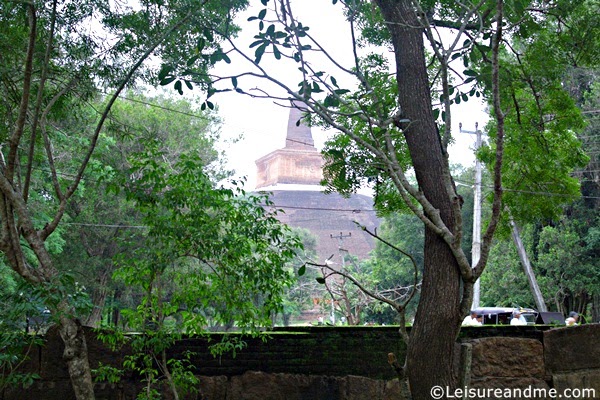 Next to Samadhi Pilimaya, you will see the views of Abhayagiriya. It is another Buddhist temple complex. Abhayagiriya viharaya is one of the 'Atamasthana' you must visit in Anuradhapura Sri Lanka in order to complete your satisfaction in holiday in Sri Lanka.
There are many other places and attractions in Anuradhapura, Sri Lanka including Lankaramaya. As one of the UNESCO heritage sites of Sri Lanka, you'll be amazed with views and attractions which you visit. Truly you will have a cultural and heritage tour which adds value for your Sri Lanka holiday.
Useful tips to Visit Anuradhapura – Sri Lanka
Above mentioned Anuradhapura attractions are Buddhist religious places. Therefore, always follow the steps not to disturb the others. Some of the places are full of Buddhist devotees who are participating in Buddhist meditation and other activities. You may need to stay silent or not to disturb them.
Also remember to wear appropriate clothes which are long below the knees. You can offer flowers and oil lamps. Usually it is easy to buy such offerings from the stalls near the temples.
Help locals by purchasing small things, offerings or souvenirs from them. This is not a must. But it will be always helpful if you support the locals of the area.
Here are more helpful tips about visiting temples in Sri Lanka.
Food in Anuradhapura, Sri Lanka
As there are hotels and restaurants available, you will not find difficult to find food of your choice. However, you can also try Sri Lankan food in Anuradhapura. There are various places which you can try Rice and Curry together with other Sri Lankan food.
Check this post about our food experience in Anuradhapura: http://foodcnr.com/sri-lankan-breakfast-in-anuradhapura/
Along the way to Anuradhapura, you will also find people selling fresh fruits in small stalls along the road.
Accommodation in Anuradhapura, Sri Lanka
There are many types of accommodation available in Anuradhapura. However it is better to book before you reach there. We visited there as a pilgrimage tour, family trip. So, we rented whole house as it is the best way to spend with family and relatives.
There are also hotels available in Anuradhapura from Budget hotels to Luxury hotels. You can check these hotels in Anuradhapura and book before you reach there.
Remember, Anuradhapura is usually crowded on Full moon poya days. It is better to avoid such dates if your travel plan is flexible.
Save
Save
Save
Save
Save
Save
Save
Save
Save
Save
Save
Save
Save
Save