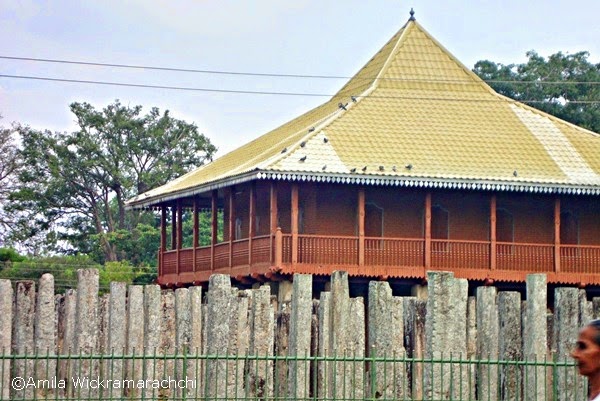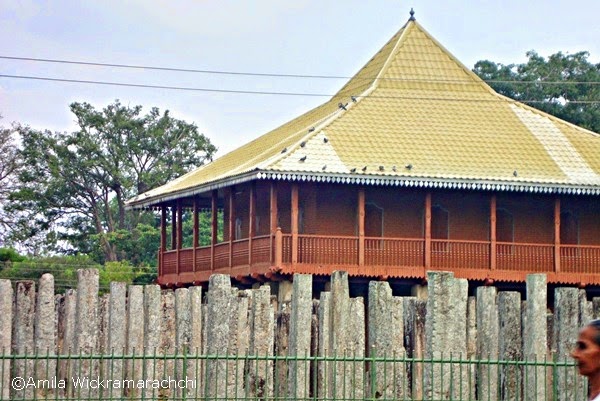 In our 2013 December Sri Lankan holiday, we had a
family trip to Anuradhapura
. In day 1,we reached to Anuradhapura and on our way to Anuradhapura,we could visit the Temple of Tooth Relic in Kandy. When we arrive to Anuradhapura it is almost night time, but we could manage to
visit Ruwanwalisaya
which is one of the main place to visit and worship in Anuradhapura.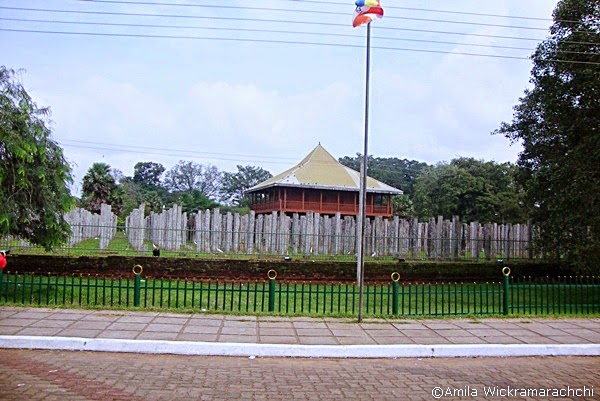 We started the Day 2 early in the morning. It is better to start early, mainly to avoid the heat and also the crowd. Lowamahapaya is situated between Ruwanwalisaya and Jaya Sri Maha Bodhiya. It is also called as the Brazen Palace because of the bronze tiles used for its roof. Lohaprasadaya is another name.
On our way to Sri maha Bodhiya, we stopped at Lowamahapaya and had a glance. As per historical records, this massive building was constructed by king Dutugamunu and it had nine storeys, and hundred rooms on each floor. This massive building was entirely covered with plates of copper. However nowadays what we see are the ruins of massive building with lot of stone pillars.
After Lowamahapaya, we visited the sacred Sri Maha Bodhiya.I have some photos and will share those soon.Until then,check some of other posts about Sri Lanka which I have shared before.