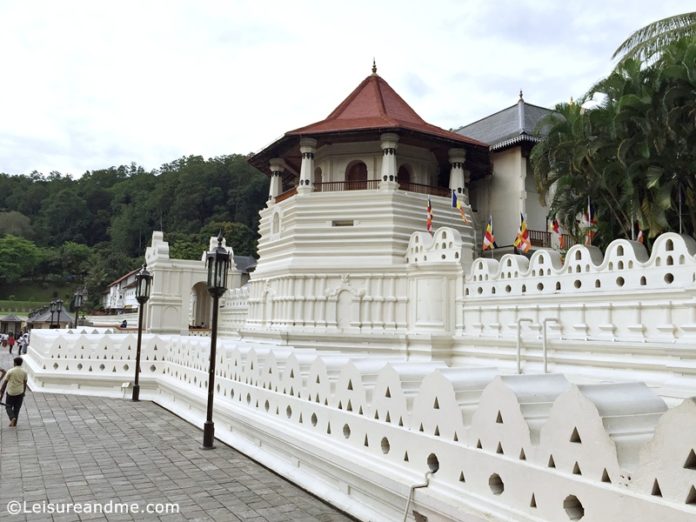 Kandy Tooth Relic Temple or Sri Dalada Maligawa is one of the sacred places for Buddhists in Sri Lanka. It is also a must visit attraction of Sri Lanka for anyone who travel Sri Lanka. I was sharing our travelogue of Road Trip to Kandy and still there are few posts to share. I really hope this post series is not so boring and still you like to read these travel stories from Sri Lanka.
Anyway, we reached Kandy through mountain views and spent time in Historical Restaurant before we visited Kandy Tooth Relic Temple. I've been here many times, but I still like to visit this temple again.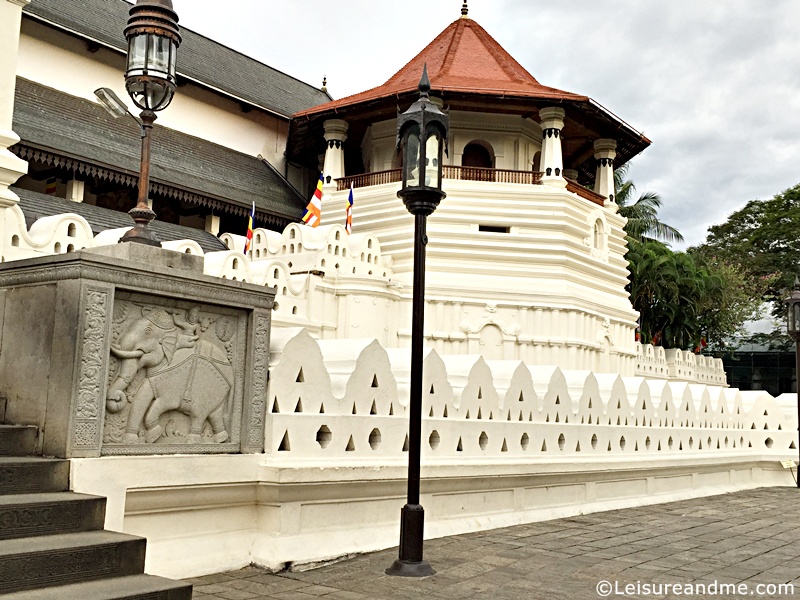 The Temple of the Tooth Relic (Sri Dalada Maligawa)

The sacred tooth relic of Lord Buddha is placed in this temple and therefore it is a most venerated Buddhist places in Sri Lanka. However, you cannot see the tooth relic when you visit the temple. It is protected and it is inside a golden casket. You will only see the casket. For that also you need to visit the temple for special time. But, once a year there will be a parade (Asala Perahara) and the sacred tooth relic is taken out from the temple.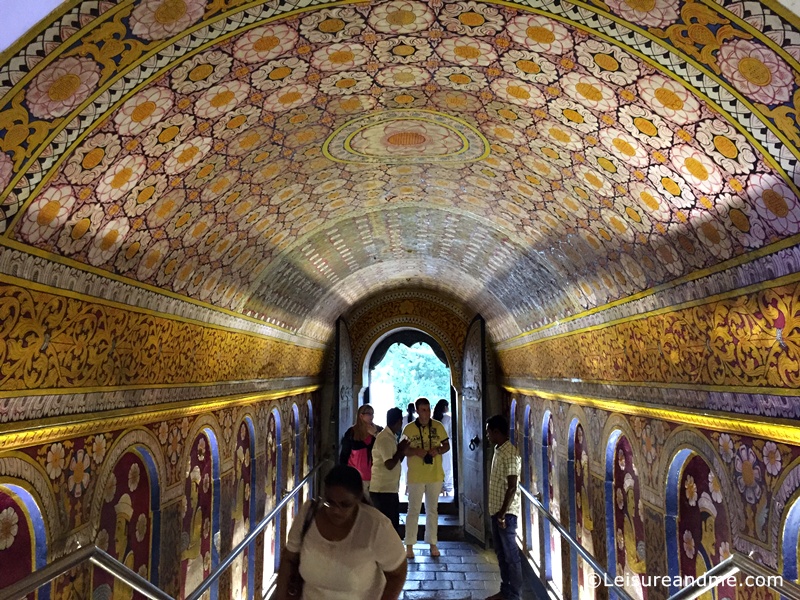 We entered to the temple and walked through 'Ambarawa' which is a tunnel of around 29 feet long. This tunnel is with beautiful paintings and the upper part is painted and decorated with lotus flowers.(paintings)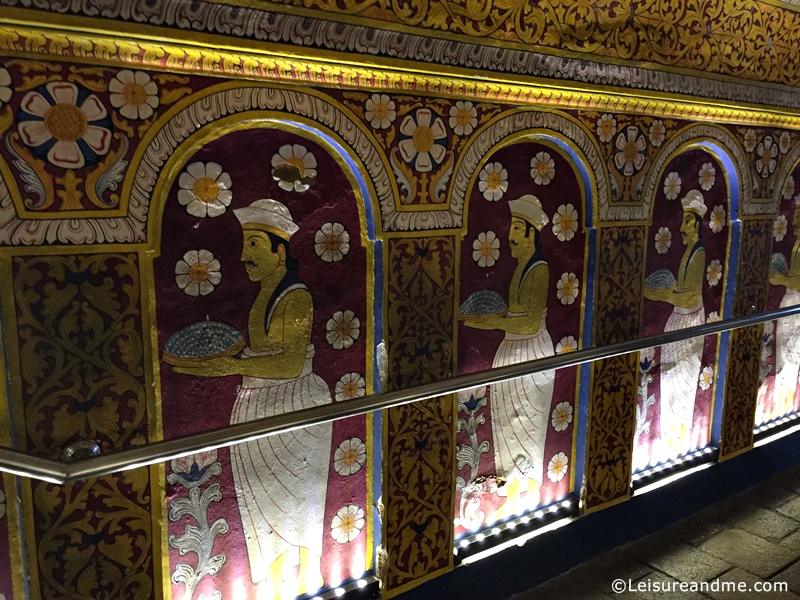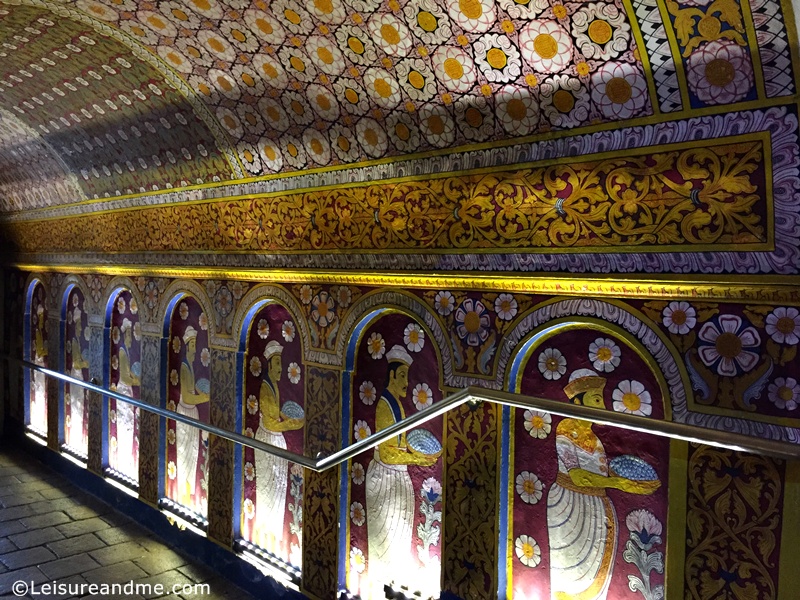 We entered into the shrine and offered flowers. Usually Buddhists offer flowers to Lord Buddha, so we follow the same practice.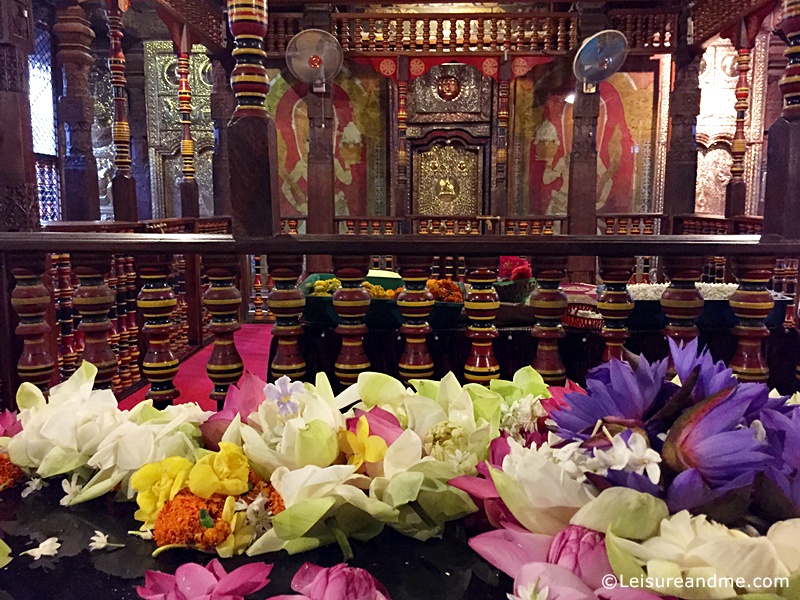 After spending time in the temple and after worshiping, we visited around the temple.
Legendary say that Sri Lankans received the sacred of tooth relic from India after Lord Buddha passed away.(Parinirwana). Princess Hemamali & Prince Dantha brought the sacred tooth relic from India and finally ended up in Kandy after several kingdoms. This painting shows Princess Hemamali & Prince Dantha' s visit to Sri Lanka.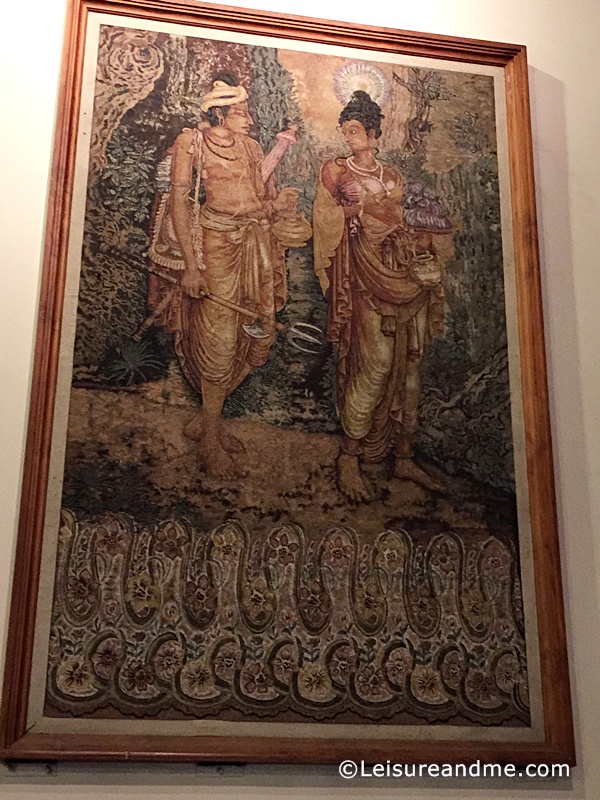 Below is a photo of new temple/new shrine.This shrine is also called as 'Aluth Maligawa' and we usually visit this temple after visiting the main shrine.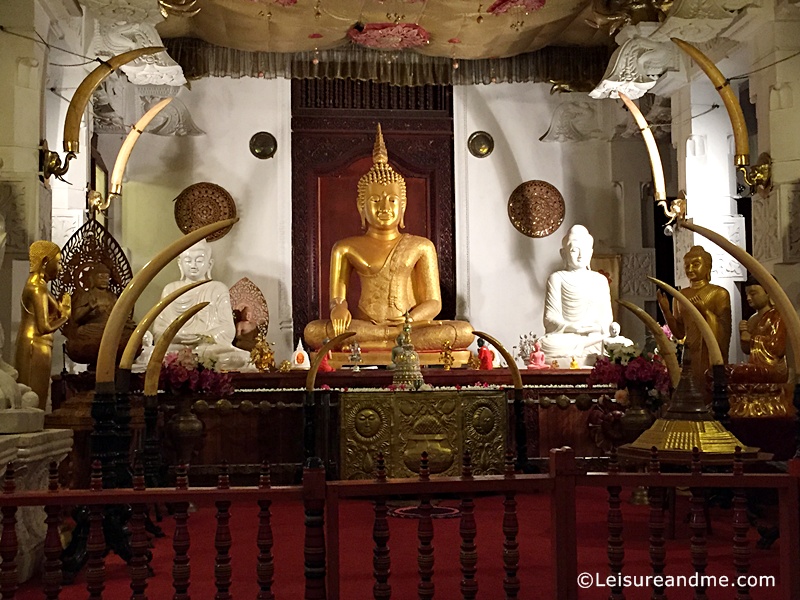 When we come out from the Temple of Tooth Relic (Sri Dalada Maligawa) ,it was almost evening.Below capture shows how beautiful and calm the view over sunset.
Before leaving the Tooth Relic Temple,we visited the Museum Of Raja Tusker,I hope to share the photos in another post.
Anyway,we captured few photos of outside view of 'Sri Dalada Maligawa' and it was beautiful with moody looks of the sky.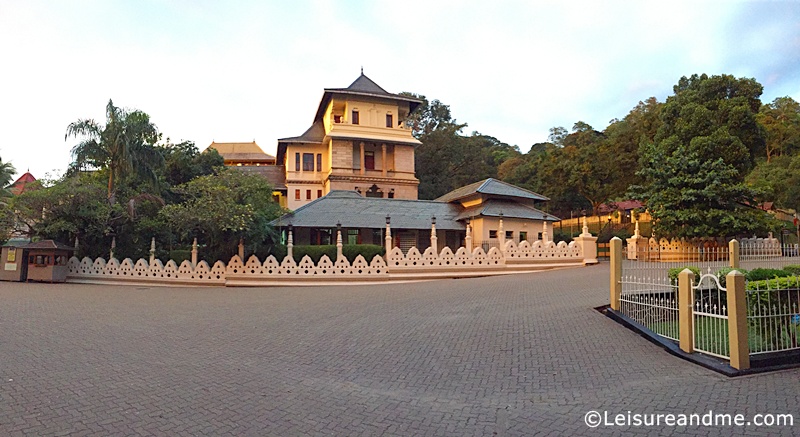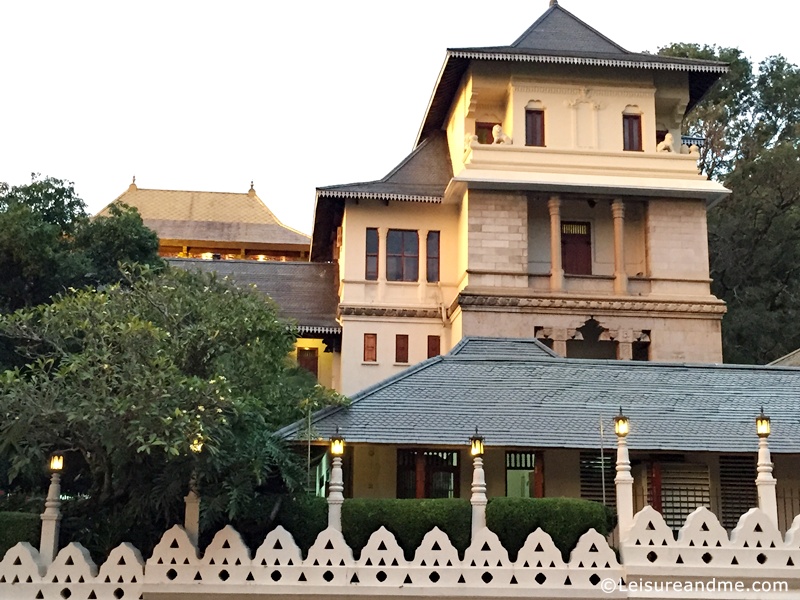 Below is the statue of Great Anagarika Dharmapala.He is one of the Sri Lankan heros who dedicated his life entirely for Sri Lankans and Buddhists.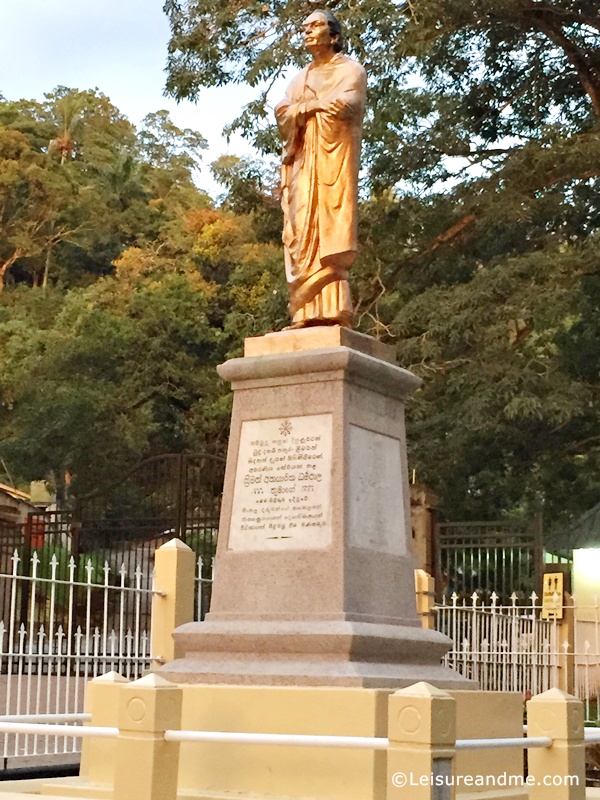 Finally,we watched sunset over the Kandy Lake.It was amazing.We watched the changes of sky into different colours which was a magical moment.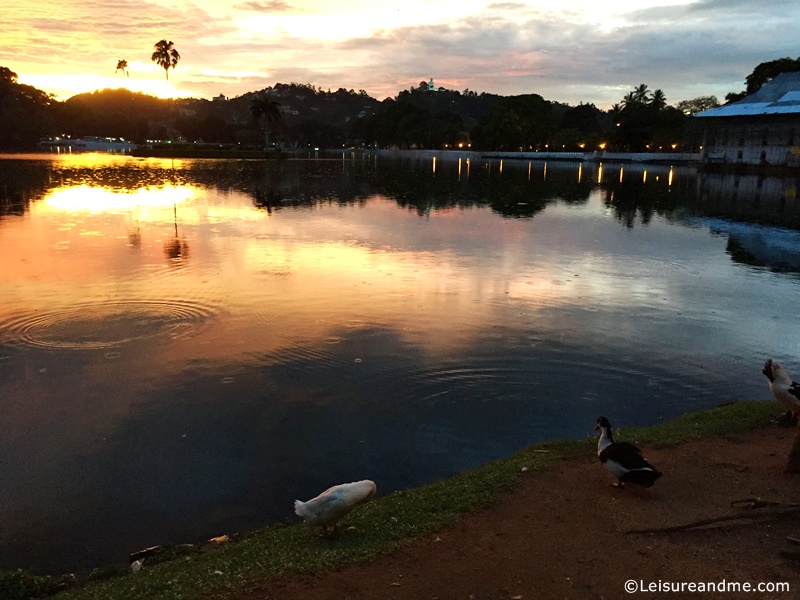 All those photos are for another post!We had a great time there and still the memories are wonderful!
Note: You also need to wear appropriate clothes before entering the Temple of the Tooth Relic.Read this post about things you should know before visiting Buddhist Temples and Monasteries for some understanding on how to prepare for a Buddhist temple visit.