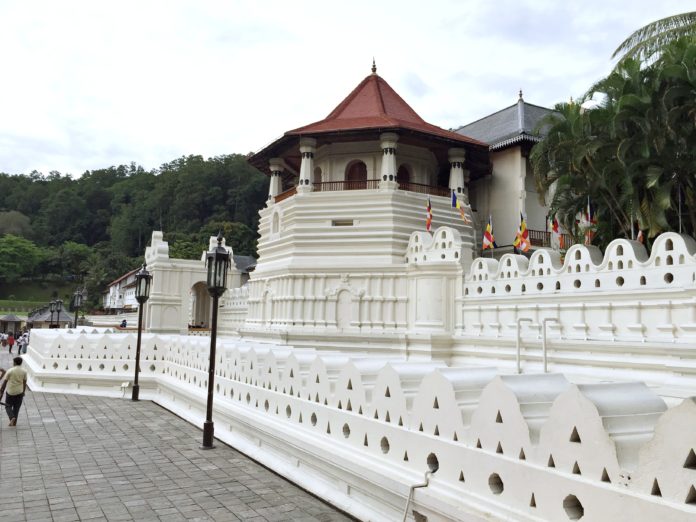 A good road trip is always a memorable one. There is nothing like a memorable and enjoyable road trip. When driving through hilly mountainous area, among lush green trees, through historical places, there are always many memories and happy moments to add to the life.
Last week I shared a post about our recent Kandy tour. So, I thought of sharing the part 2 of the same road trip to Kandy, this week. Once we reached Kadugannawa town, we found the new addition, which is a railway museum. After having a glance at the railway museum, we started our trip towards Kandy. It was still raining. I really didn't like that, because we were in our last few days of Sri Lanka holiday. Due to heavy rain, we even couldn't visit these interesting places such as Railway museum, which we found along the Kandy road.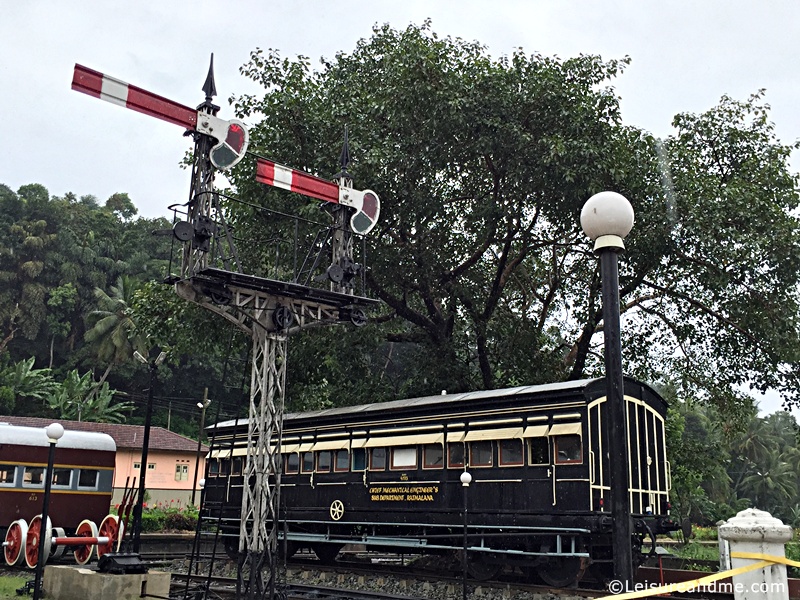 After passing Kadugannwa, the next town we reached is 'Pilimathalawa'.Near this area, there is another interesting place which anyone can see. But, I know as this is free and as this place is along the road, most of the travellers don't pay much attention to it. Even no one bothers to pay a visit. It is same with us too. It is the highway museum of Sri Lanka. In this highway museum, we can see many of road construction equipment and machineries which were used in old days. Actually it is an interesting place to pay a visit. Well, we couldn't visit on our way to Kandy, but we stopped there when we return back to home.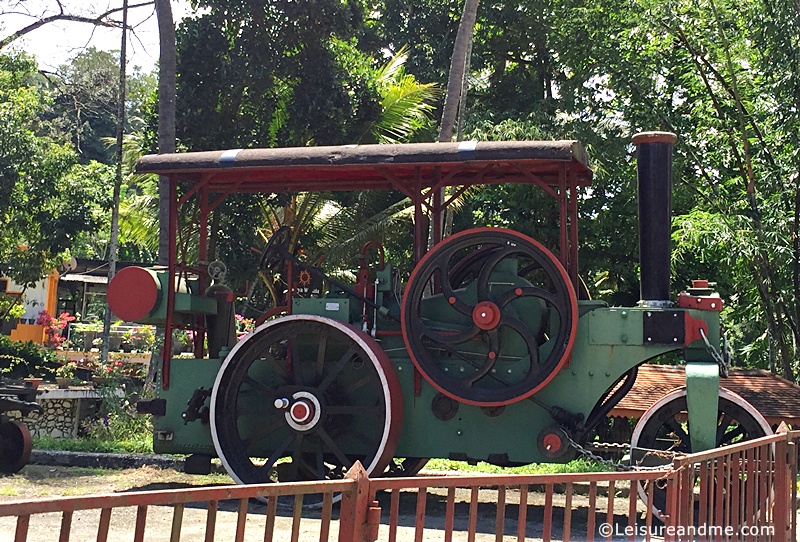 Well, after passing the small town, Pilimathalawa, the next town we reached is 'Peradeniya'.A place which we have lot of memories. Peradeniya is a town which 'University of Peradeniya' is located and it is one of the best universities of Sri Lanka. Even I graduated from there. So, we are bit familiar with the town and with some of the memories, we continued to Kandy city.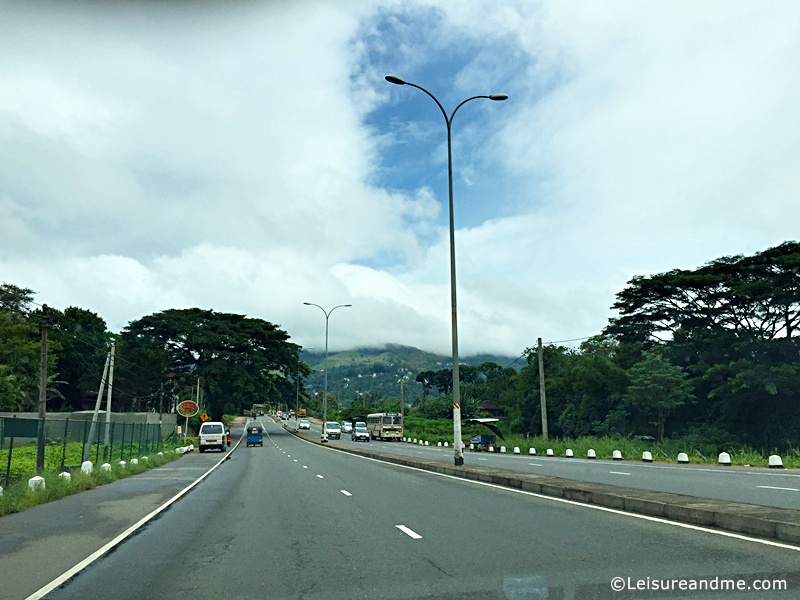 View of 'Hanthana Mountain' said we are reaching Kandy. We can't talk about Kandy without talking this beautiful mountain. The mountain which you can see in above and below pictures is "Hanthana' and it is a sign that we are reaching Kandy city.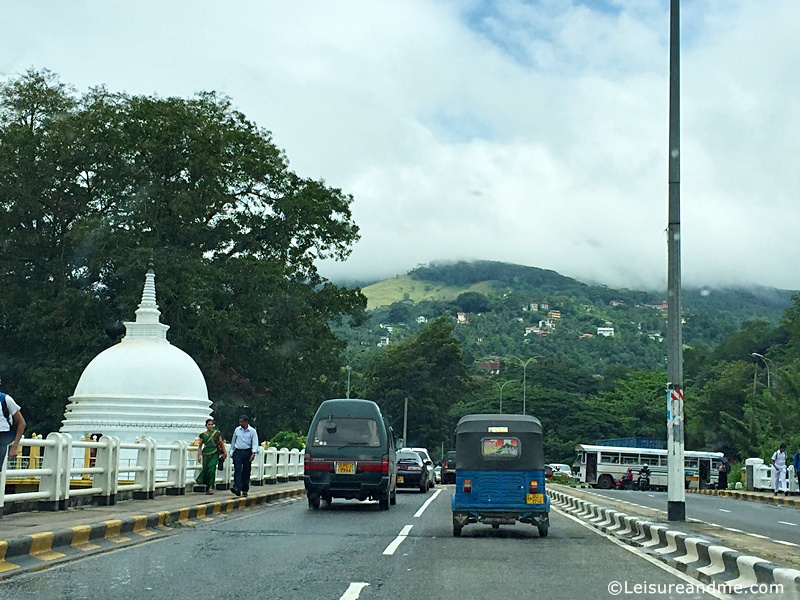 We reached 'Gannoruwa' where there are Agriculture farms around. The Buddha stupa in a side of the road is one of the major landmark in this location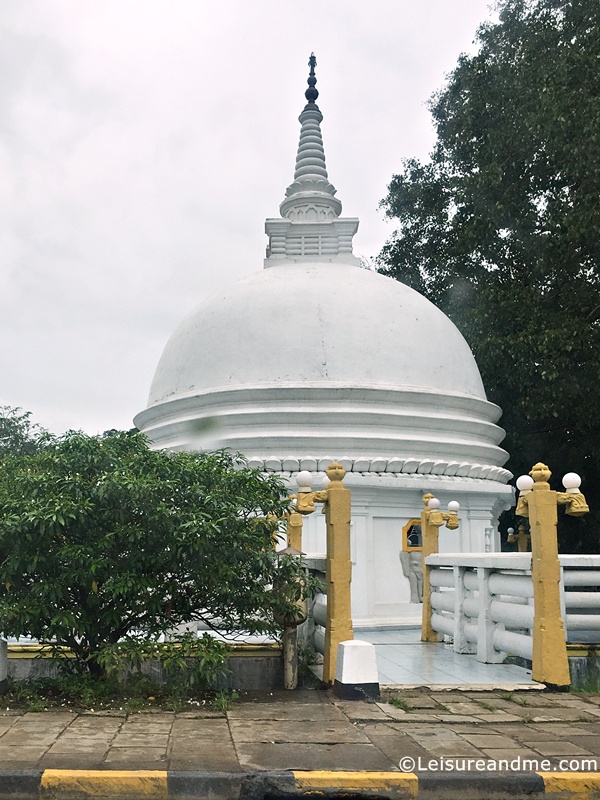 Well,we are still driving towards Kandy.Hope you are not bored at looking at the photos we captured during the tour to Kandy.Now we are almost in Kandy.We saw the large Buddha Statue in Kandy City.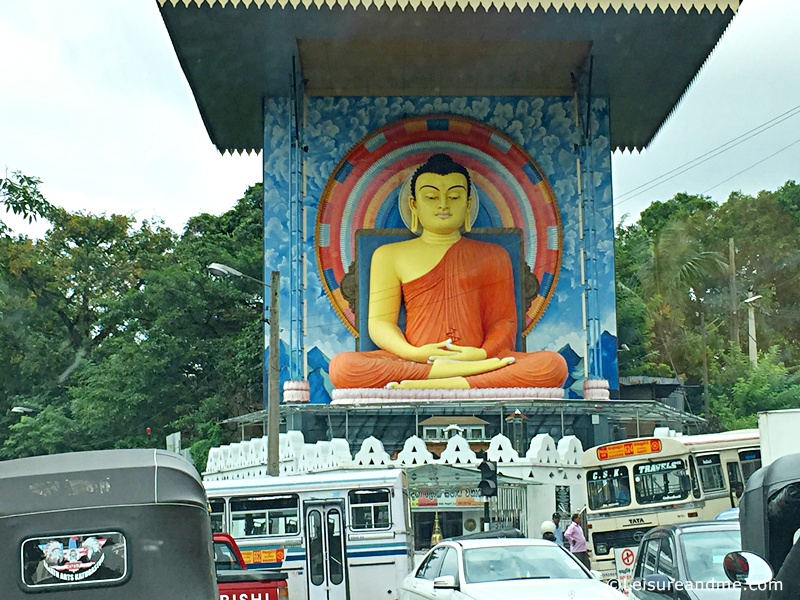 We reached the sacred city of Sri Lanka. It was congested with heavy traffic as it was school time. If you visit Sri Lanka, you have to expect such traffic congestion. Not easy to avoid.
First Views of Kandy Town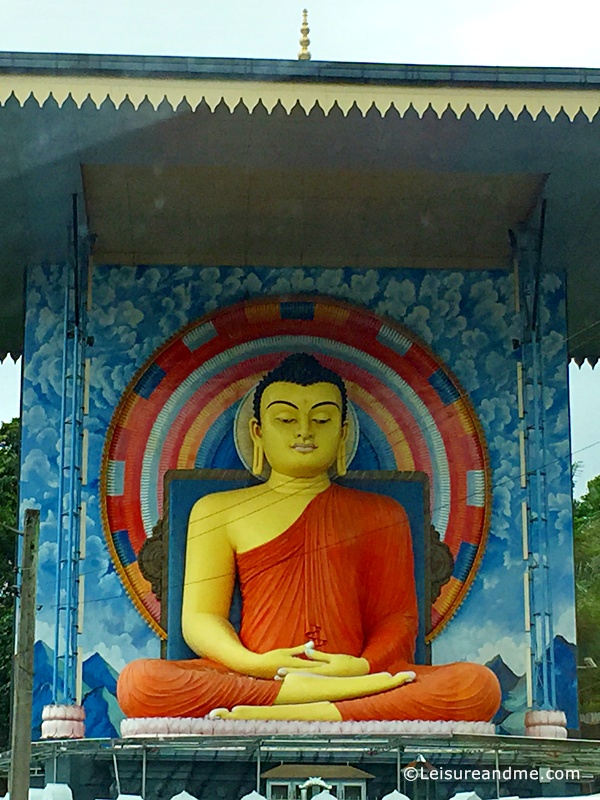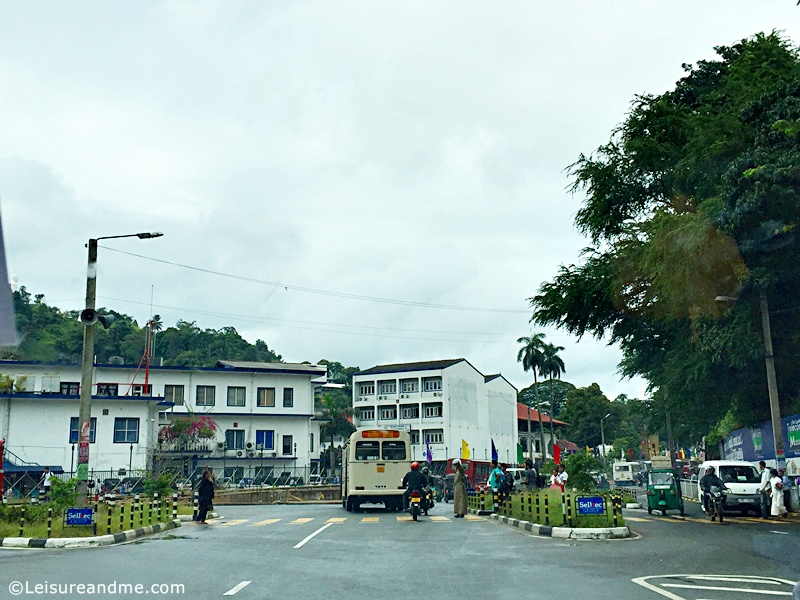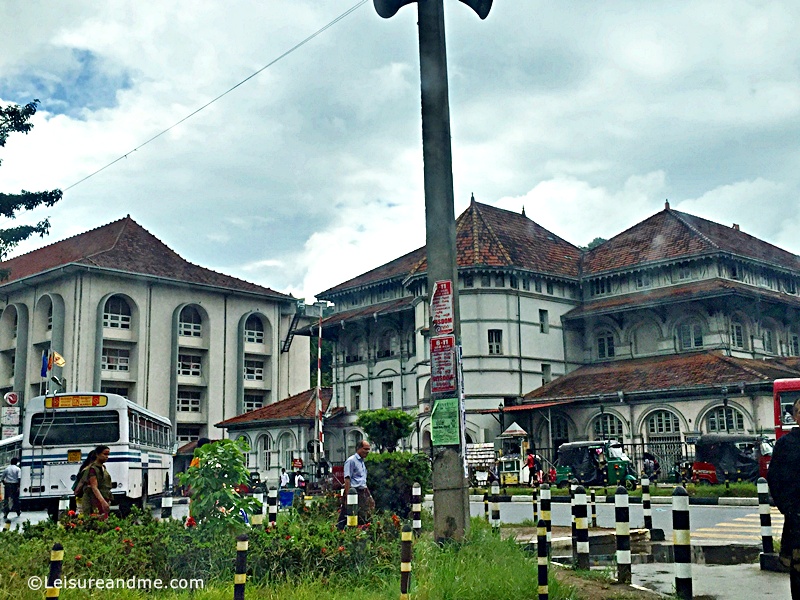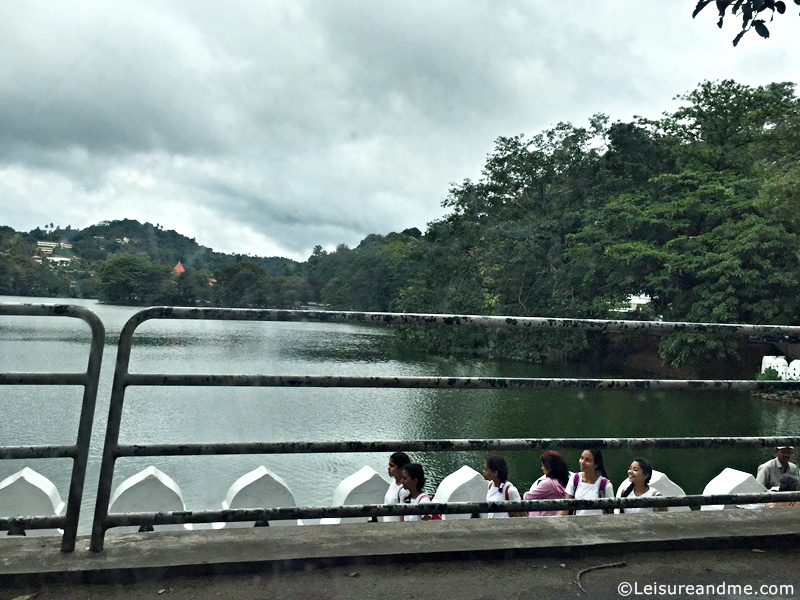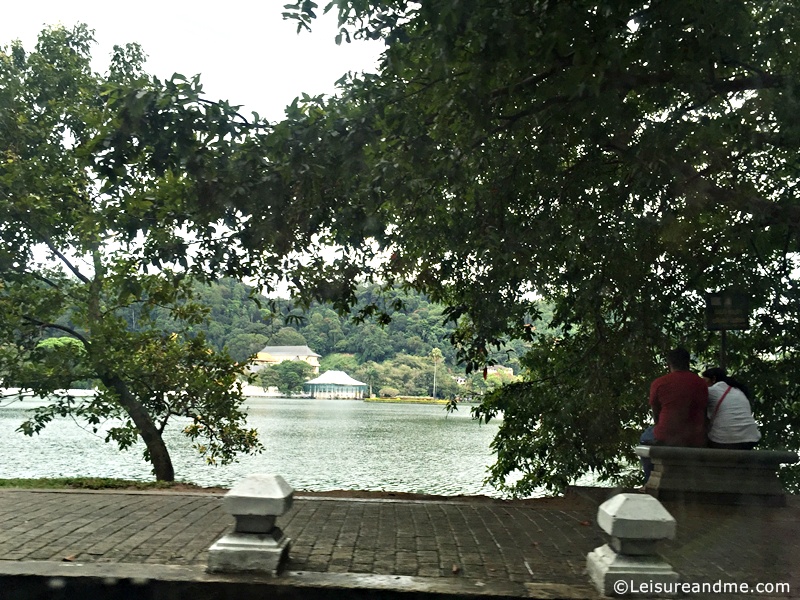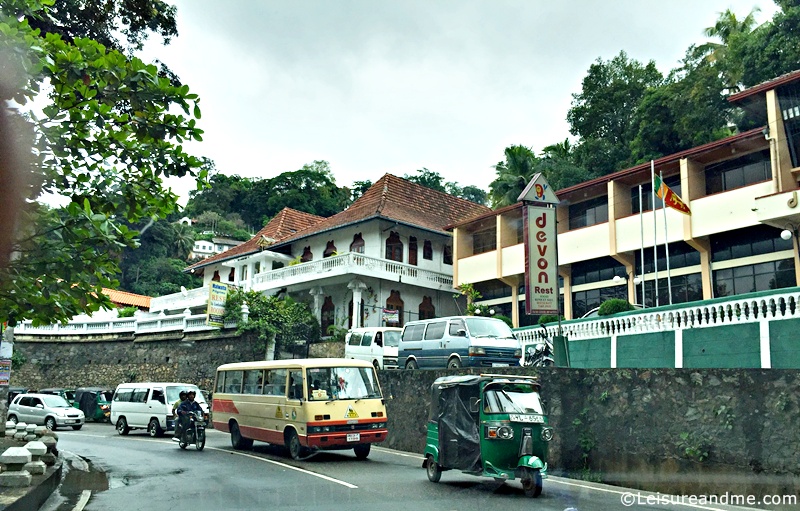 Finally,we reached Kandy.We were really hungry.We wanted to have our lunch before we visit Kandy Tooth Relic Temple.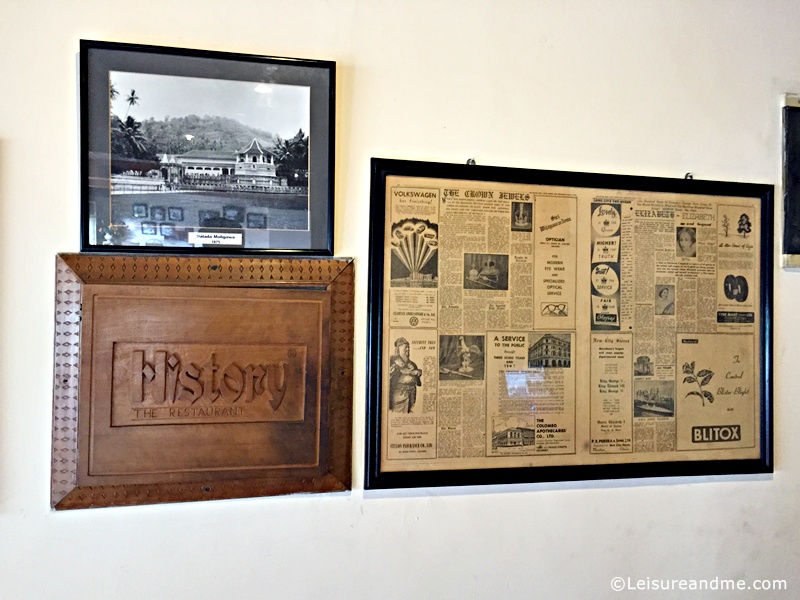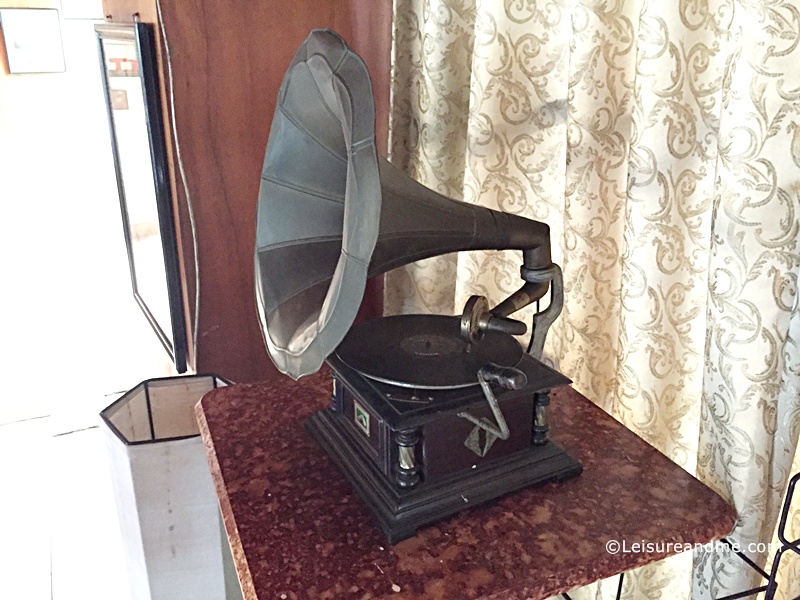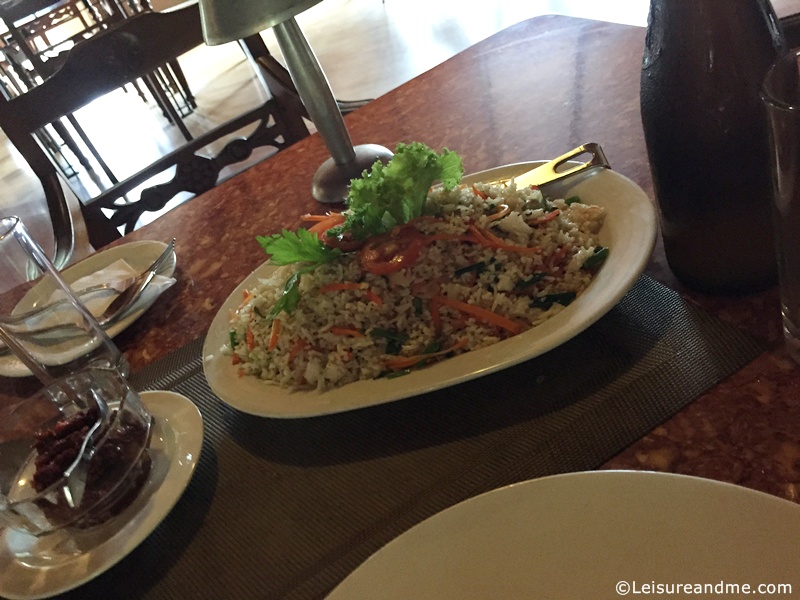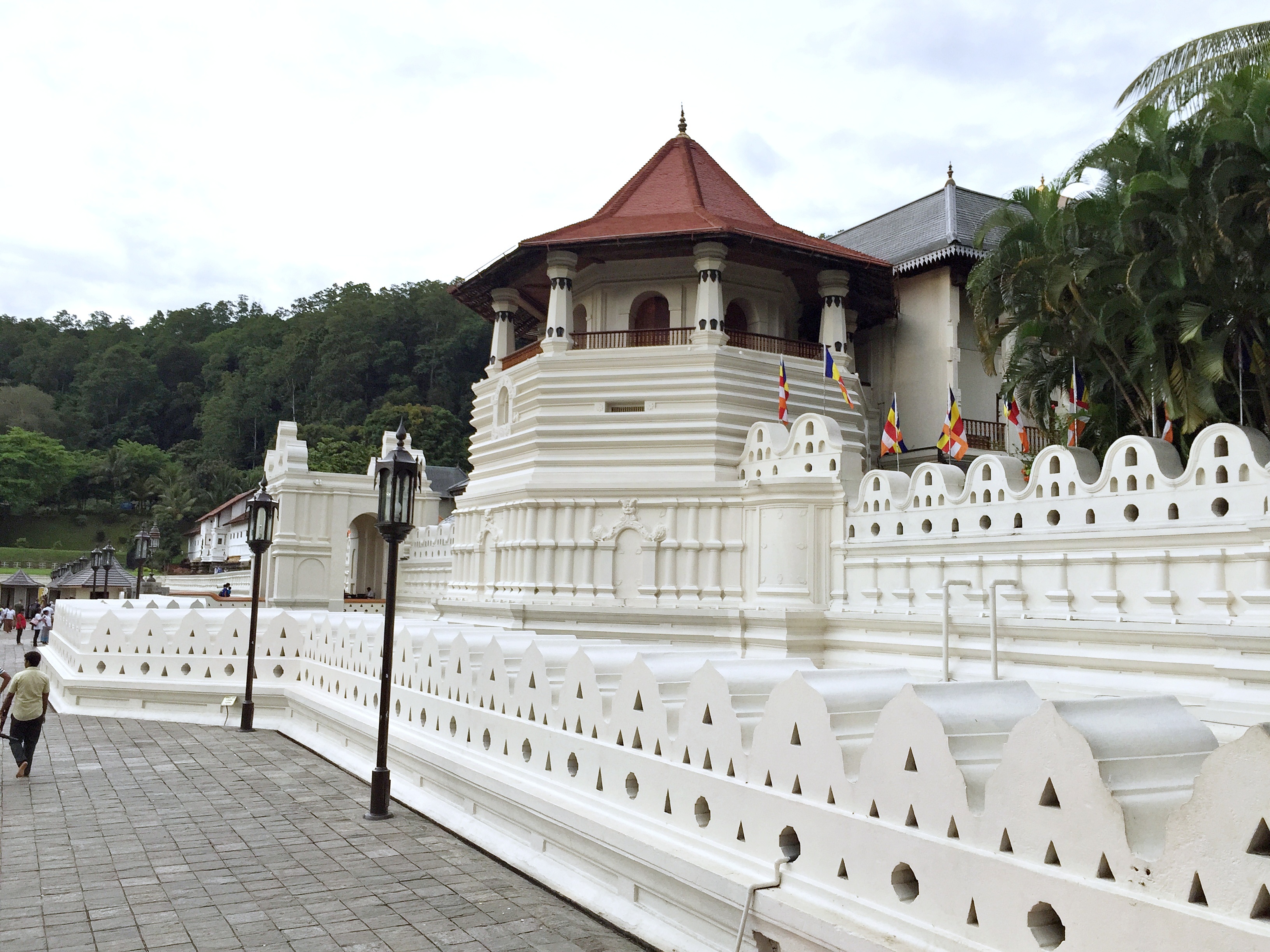 If you travel through Colombo-Kandy Road towards Kandy,there are lot of popular attractions to see in Kandy.Kandy Tooth Relic Temple and the Kandy Lake are among those.
Places and attractions to see around Kandy Tooth Relic Temple
Kandy tooth relic Temple is the major attraction.However,there are some attractions that you must not miss.
Some of those are,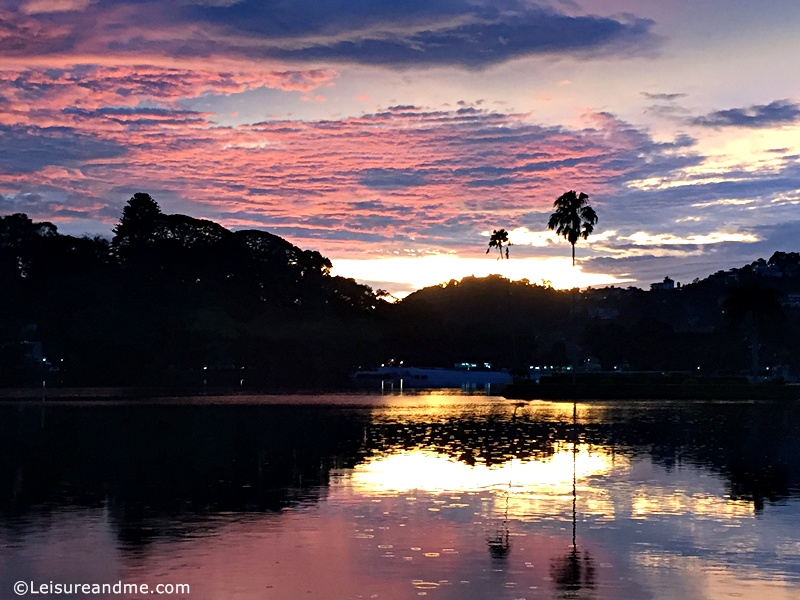 Archaeological Museum Kandy-This museum is located adjacent to the Tooth Relic Temple.It is behind the temple.Pay a visit and see how it was Sri Lanka in early days.(Located in the Royal Palace)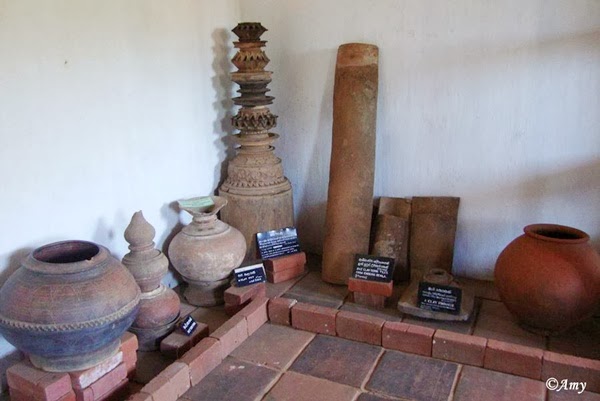 Raja Museum – Raja, was the great tusker who carried the Sacred Relic Casket during special ceremonies for more than half a century. After his death, he is honored by preserving the dead animal's skin and tusks. The museum of him is located in a small building next to the Royal Palace.(Archeological Museum)
Devala and Bodhi Tree infront of the Tooth Relic Temple-Most people miss visiting this place.This time we visited this temple complex and I will share photos in another post.
Also don't forget to see the historical places and attractions along the Kandy Road.I only shared few of those in these two posts.There are lot more to see.
Our road trip to Kandy was really memorable.Although it was raining,we could visit attractions and could spent more time in Kandy.There are lot more photos to share in future posts.
Do you have any photo story this week?If so,please share below.