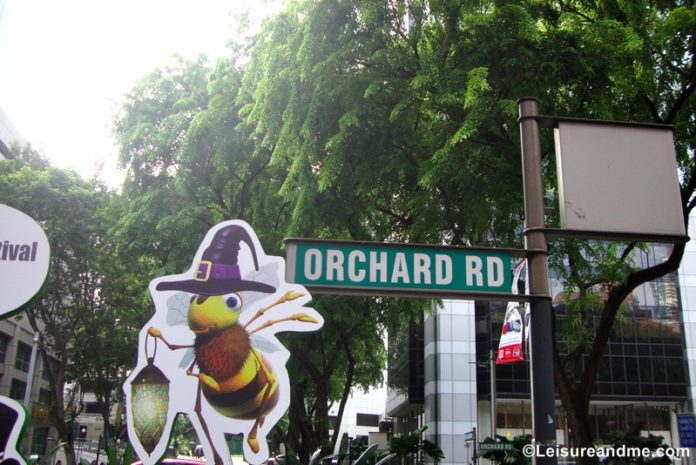 Singapore Orchard Road is popular as an iconic shopping destination in Asia or in Singapore. However, beside the luxury shopping inside the shopping malls in Orchard Road Singapore, do you know there are many art sculptures to see along the Orchard Road?
Other than the hotels along the Orchard Road or luxury shopping malls along the Orchard Road, there are number of sculptures and artworks installed outside the malls and hotels which make Orchard Road is a unique destination in Singapore. Recently I was in Orchard Road and instead of visiting the shopping malls; we walked along the road into some stretch.
Below are some interesting artworks and sculptures we found along the Orchard Road and there are many more to view. These are artworks and attractions I found along the Orchard Road and basically from ION Orchard to PARAGON and its surrounding.
We started our walk from the Tangs which is one of the popular shopping mall in Orchard Road.The building itself is beautiful and below is one of the lion statues at the entrance of Tanga shopping mall.
Then we walked along the Orchard road towards Paragon shopping mall.Below are some of the captures of artworks we found on our leisure walk along the Orchard road.
Not only statues and sculptures,we also enjoyed the landscapes along the road.
When we return towards the ION Orchard,we also found beautiful flower arrangements which is a promotion before the Singapore Garden Festival.
This ice cream hut is unique and good way of refreshing.
Below is a capture of famous ION Orchard shopping mall.
Below colourful art piece is named as 'Urban people' which is one of the popular sculpture along the Orchard Road. You can find this just in front of  ION Orchard shopping mall and is a popular attraction along the Orchard Road.
Well,you can do lot of window shopping too. 🙂
Do you have any photo story to share this week?Please link below.
Save
Save
Save
Save
Save
Save
Save
Save