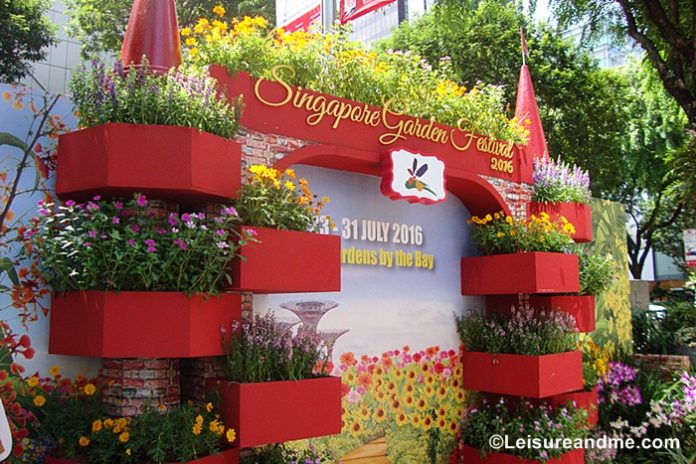 Singapore Garden Festival 2016 is currently happening at Gardens by the Bay and it is said to be the largest edition ever as it celebrates the 10 years from the 2006 since Garden Festival started. However, I am not lucky enough to visit the Singapore Garden Festival 2016,but we could capture some moments of Floral Walk along the Orchard road.
When we were at Orchard road few weeks ago, we could capture these flower arrangements which shared the news about Singapore Garden Festival 2016.My son loved all these displays because of these beautiful garden insects.
As I am a fan of beautiful flowers and flower arrangements, I captured some beautiful flowers from the flower arrangements along the Orchard road. These flowers are really beautiful and colourful which are really good for some photography moments.
There was also a contest #SGForchard which asked to submit photos for the contest as entries. Although I didnt enter to this photo contest,I have few pictures to share in this blog post as I really attracted to the flowers there.
Aren't these beautiful flower moments?
These flower displays along the Orchard Road was really attractive and those were good backdrops for photos.
I was with my point and shoot camera,but I tried to capture some close ups too.
I also tried to capture some photos of my son with the beautiful flower displays,but he was really busy with the garden insects he found in those displays 🙂
Singapore Garden Festival 2016: From 23-31 July 2016
Location: Singapore Gardens by the Bay (18 Marina Gardens Drive, Singapore 018953)
Opening hours: 10am to 10pm daily
More details : www.singaporegardenfestival.com