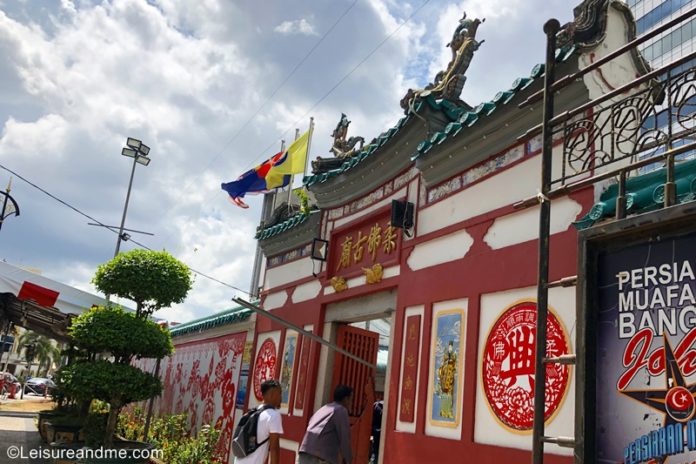 Located in Jalan Trus, few minutes away from Johor Bahru City Centre, Old Chinese Temple is one of the must visit attractions in JB, Malaysia. With unique architectural style of Chinese temples, this Johor Bahru Old Chinese temple is a place that you must visit if you love exploring history and culture. It is one of the oldest temples in Johor Bahru which attracts visitors and devotees daily.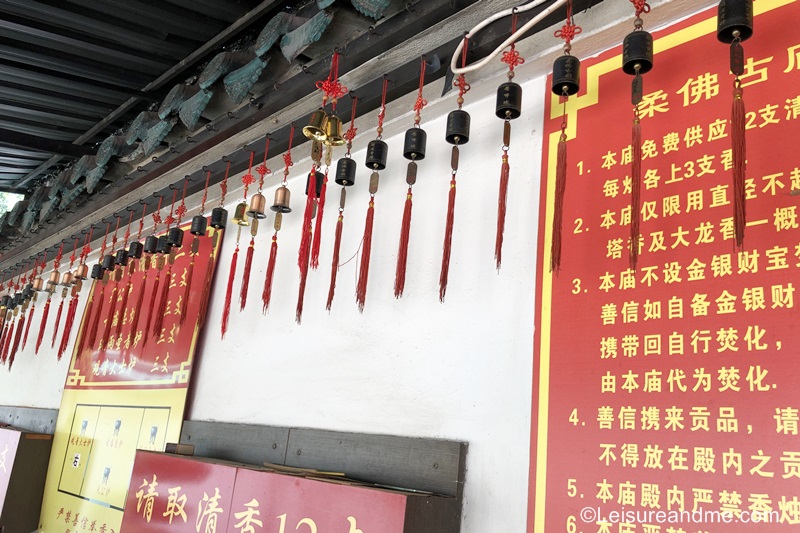 With colourful paintings and sculptures, no one would deny this place to visit while they are in JB even for a short visit. It was same with us. We spent a weekend in Johor Bahru and stayed in The Puteri Pacific Johor Bahru hotel.
This Old Chinese Temple is situated very near to the hotel we stayed which we passed the temple every time we went out. With its historical value and architectural features, this is one of the attractions of Johor Bahru which was in my bucket list. Finally we visited the place!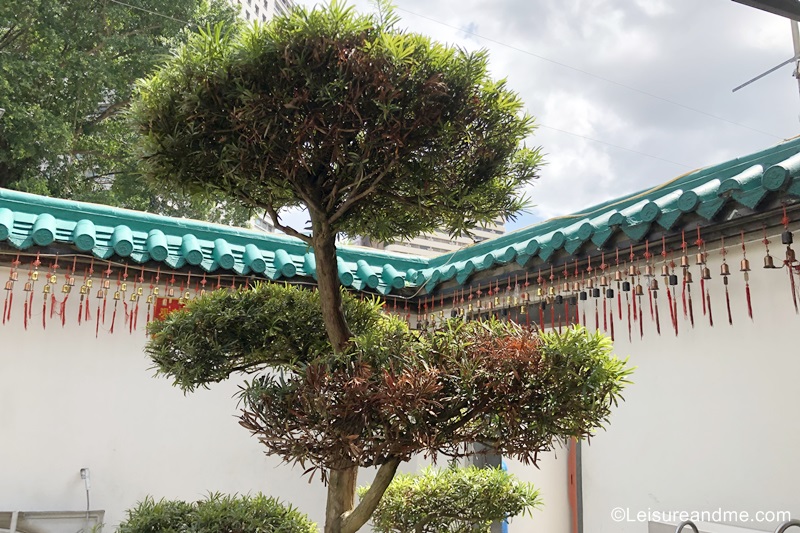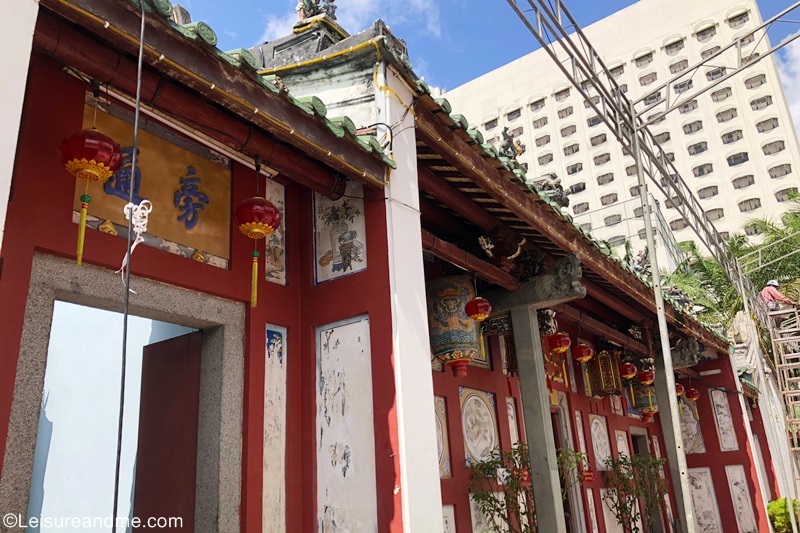 As per historical records, this Old Chinese temple was in operation in 1870 which marks it as one of the oldest temples in Johor Bahru. It is said that this temple was first built by a religious leader.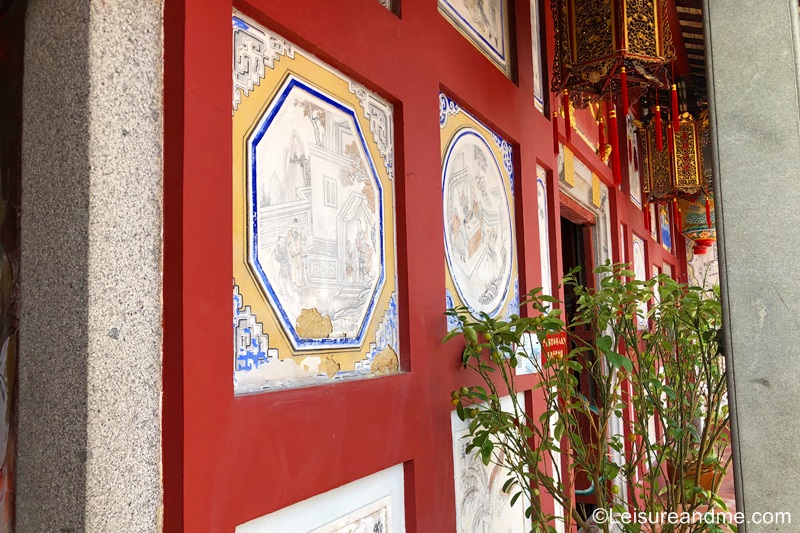 The boundary wall at the entrance of the temple is with beautiful paintings. We entered into the temple to see this popular attraction of Johor Bahru. After entering from the boundary wall main entrance, We entered in to a small garden area which we found neatly placed potted plants. After few steps walking, we entered into the Old Chinese temple.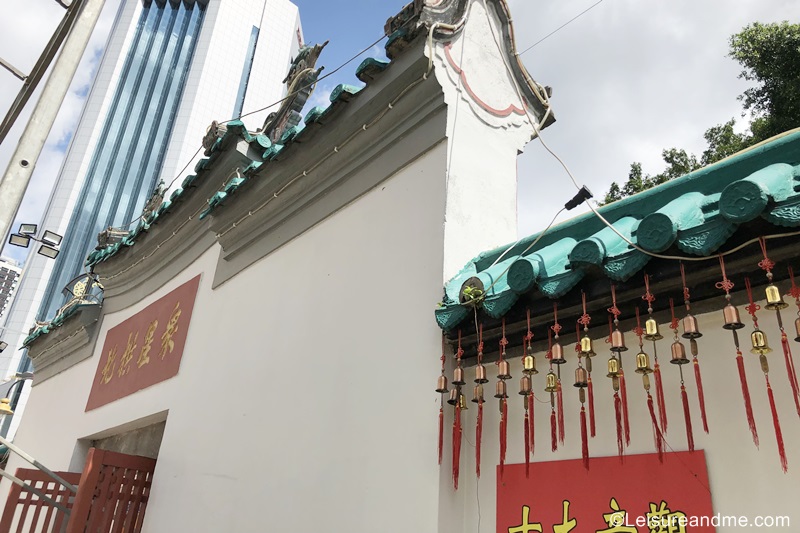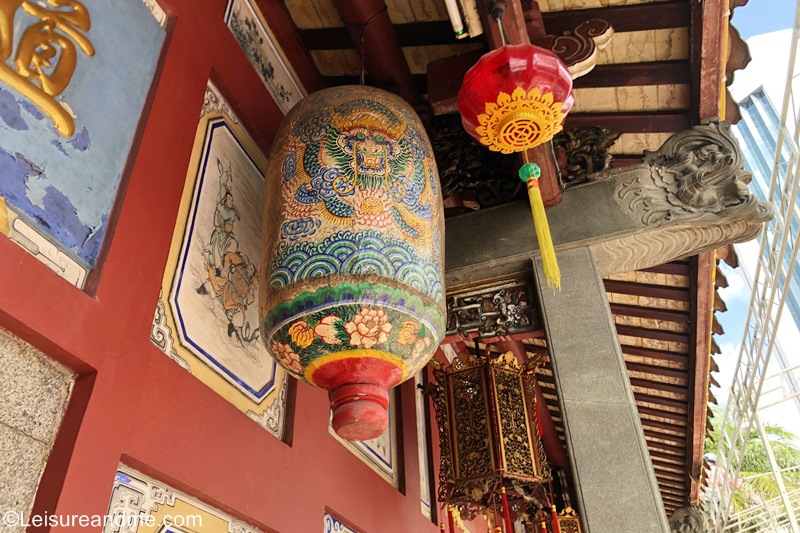 The entrance wall of the Old Chinese Temple is decorated with beautiful paintings that are of historical value. Inside the temple there are sculptures of different deities that people pray for.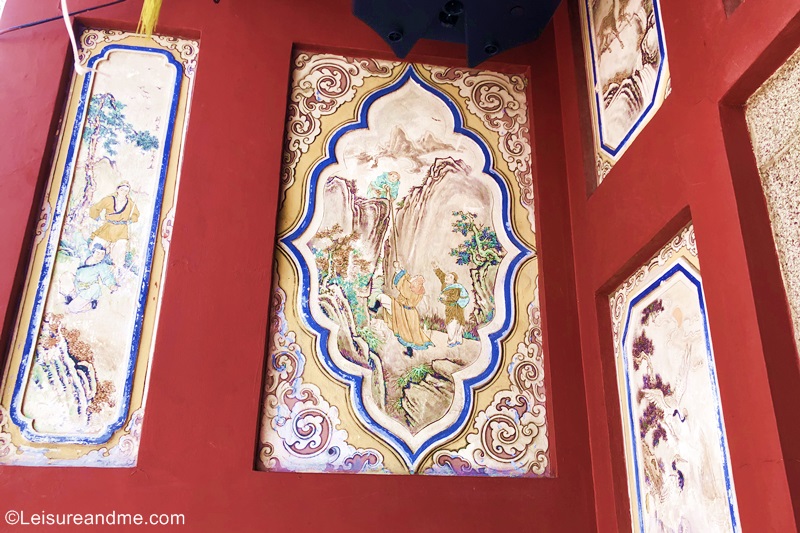 There are also historical artefacts placed in this temple which belongs to a history of many years.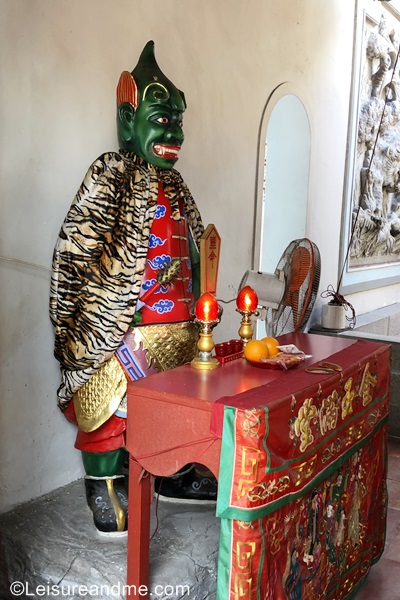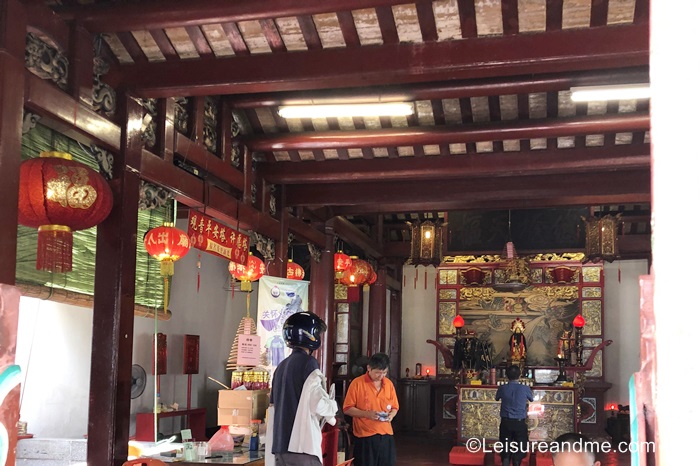 Visit to the Johor Bahru Old Chinese Temple was a good cultural experience for us. It is still a place that Chinese community visits for prayers and worshiping. With beautiful sculptures, this temple attracts visitors daily making it a significant landmark of Johor Bahru.
How to get there?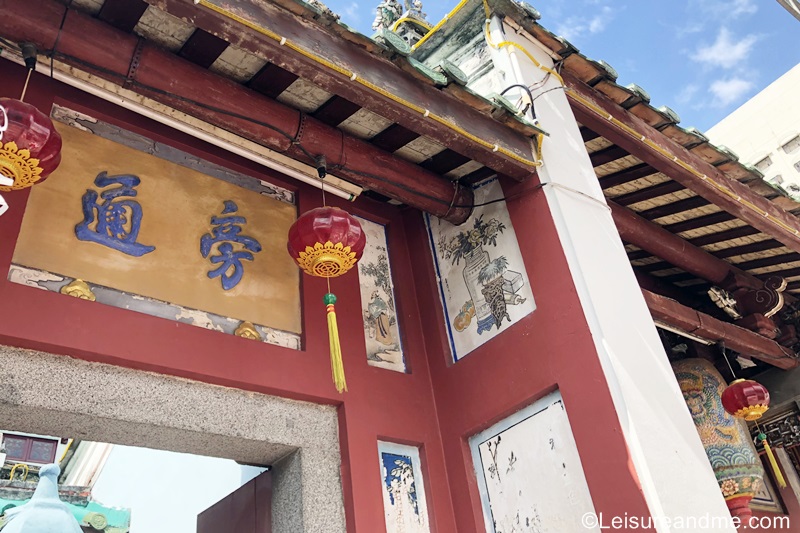 The old Chinese temple is situated walking distance from Johor Bahru City Centre. You can hire a taxi, drive yourself or walk to this temple. It is located in Jalan Trus. Popular landmarks from both sides are Galleria @ Kotaraya shopping mall and The Puteri Pacific hotel.
Have you been to this Old Chinese Temple in Johor Bahru, Malaysia? If so please share your experience below as a comment.