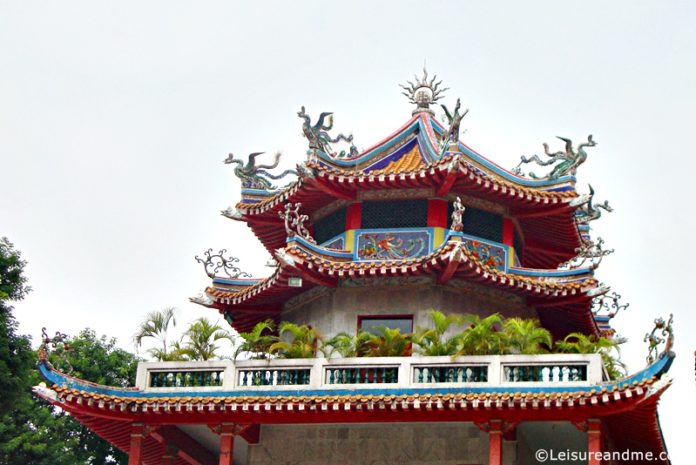 Bright Hill Temple or also known as Kong Meng San Phor Kark See Monastery is another Chinese Buddhist temple we visited recently.
Bit of History
Located in a large extent of land, this Bright Hill temple is a calm, quiet and peaceful place for anyone. Once this was a rubber plantation.
In 1921, Venerable Sik Zhuan Dao founded this temple as a place to provide lodging for monks and also to propagate Buddhism and its teachings.
This beautiful monastery and temple is extensively spreaded in a spacious land comprising 11 sections. Other than as a place of practicing the teachings of Lord Buddha, this Bright Hill temple is a great place to see features of Chinese Architecture. With breathtaking statues, gardens, landscapes and architectural buildings this temple complex attracted me whole day and here are some of the captures from the temple.
Photo Walk through Bright Hill Temple (Kong Meng San Phor Kark See Monastery)
Do you remember the post I shared with some photos of peaceful views of garden from Bright Hill Temple?We found this garden when we just entered the temple.Inside the temple,there are different sections with beautiful statues and shrines.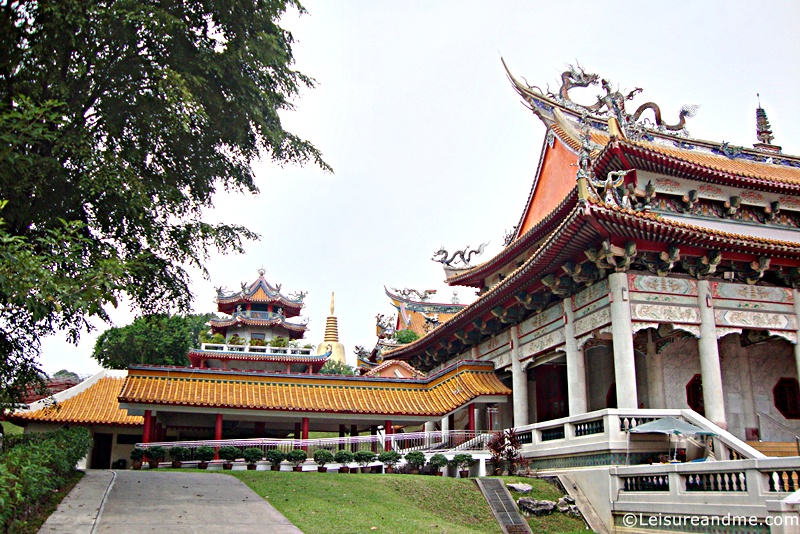 We walked towards the temple to enter into the first shrine.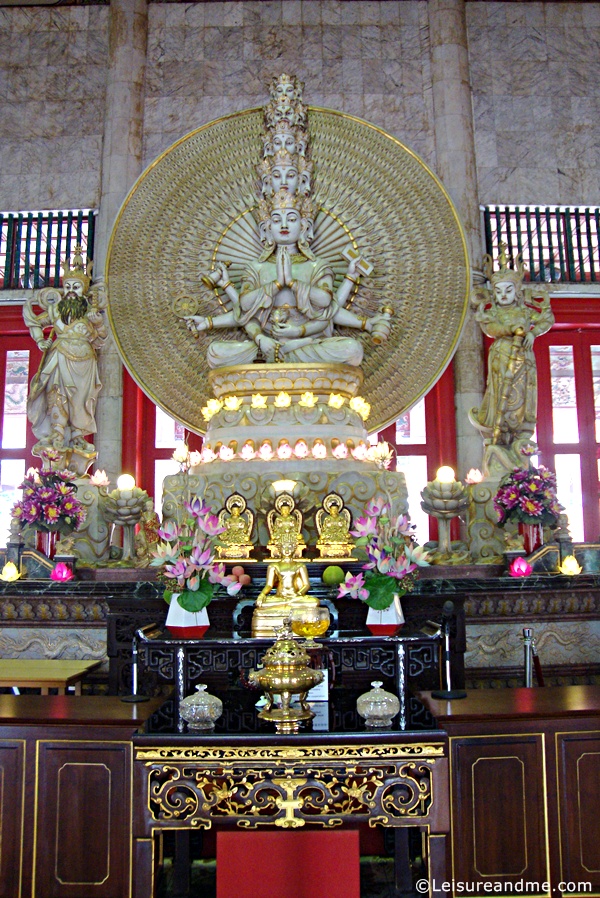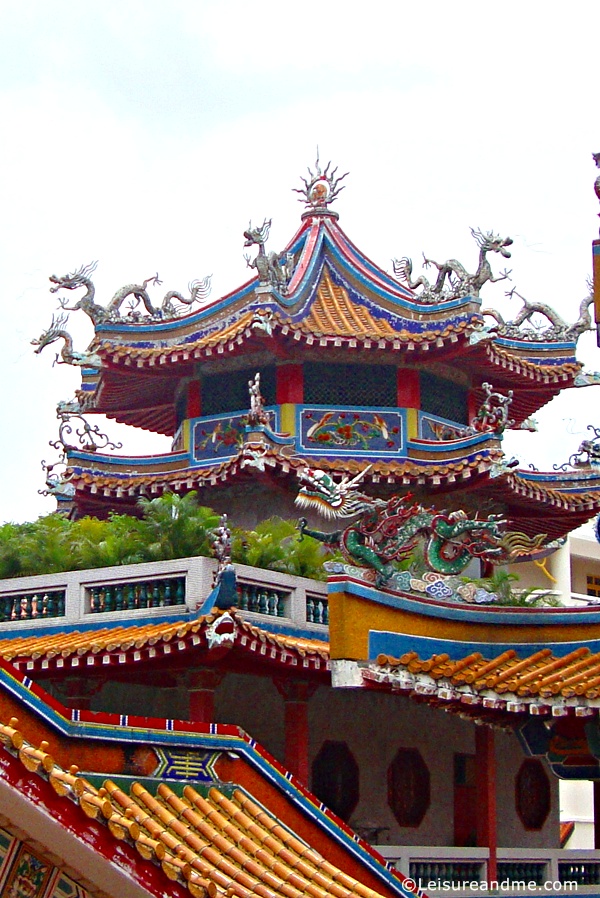 Pagoda of 10,000 Buddhas is a must visit in this temple premises.You can climb the stairs inside the building to the top.This gold colour pagoda is home to the Medicine Buddha and it is a great place for meditation. Medicine Buddha is surrounded by 9,999 small Buddha making it 10,000  Buddah statues.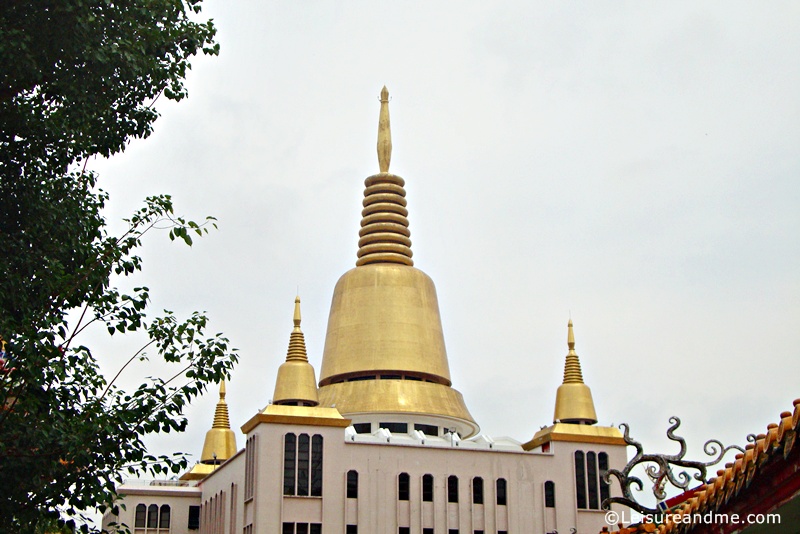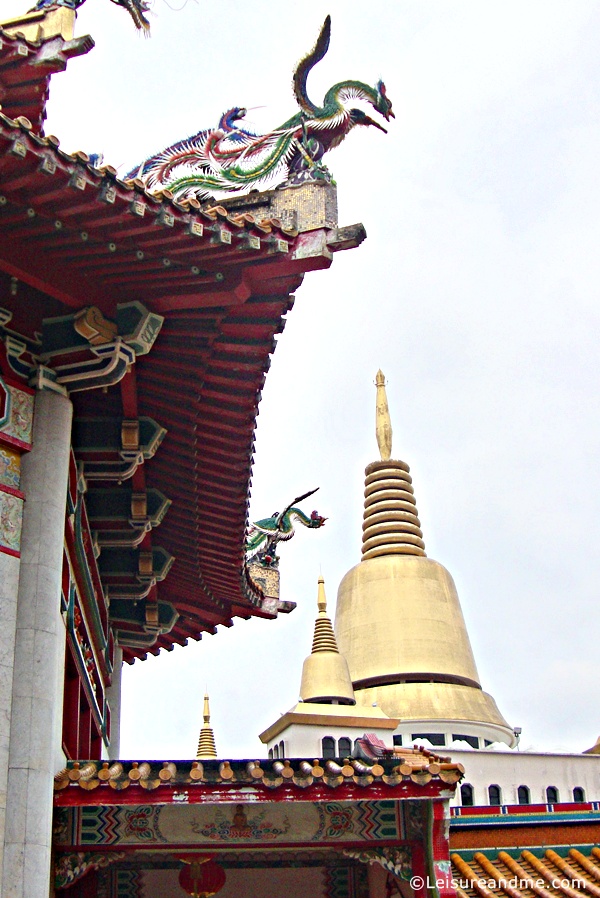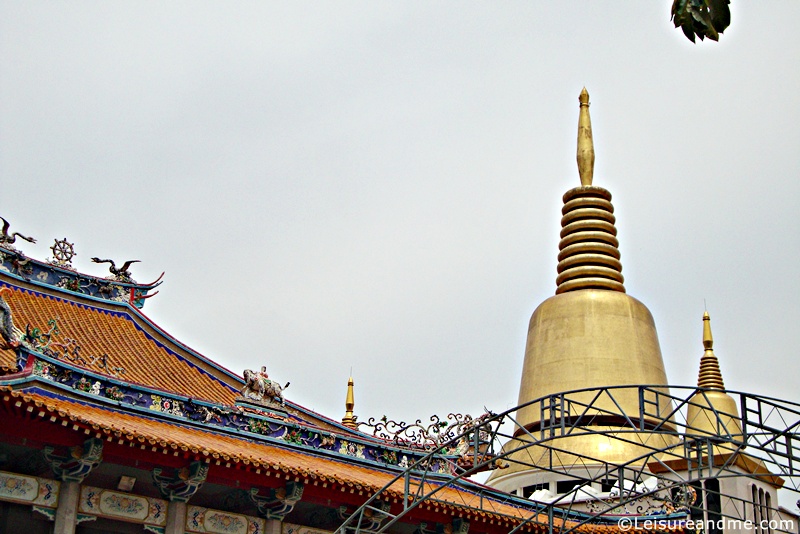 Although this temple follows Mahayana tradition of Buddhism,I found a Bodhi Tree there.If you visit a Buddhist temple,specially a Theravada Temple,you'll see a Bodhi tree.Interestingly,this Bodhi tree is a sapling of the Bodhi Tree in Anuradhapura,Sri Lanka.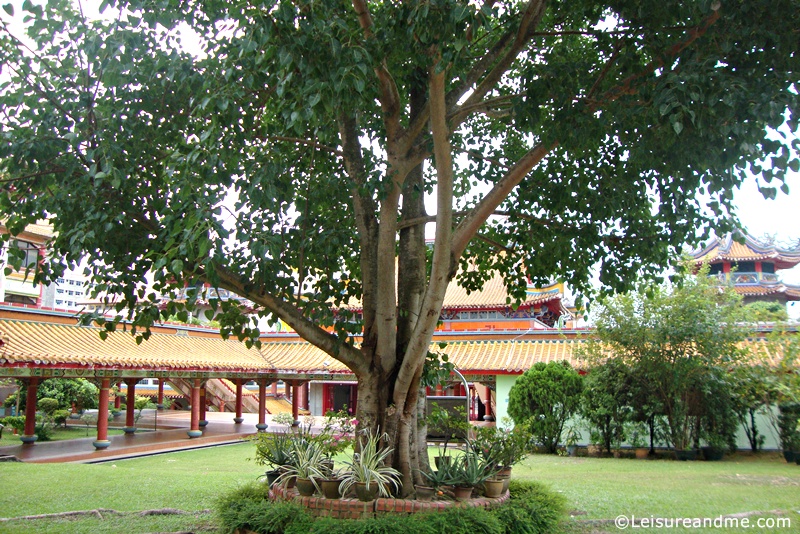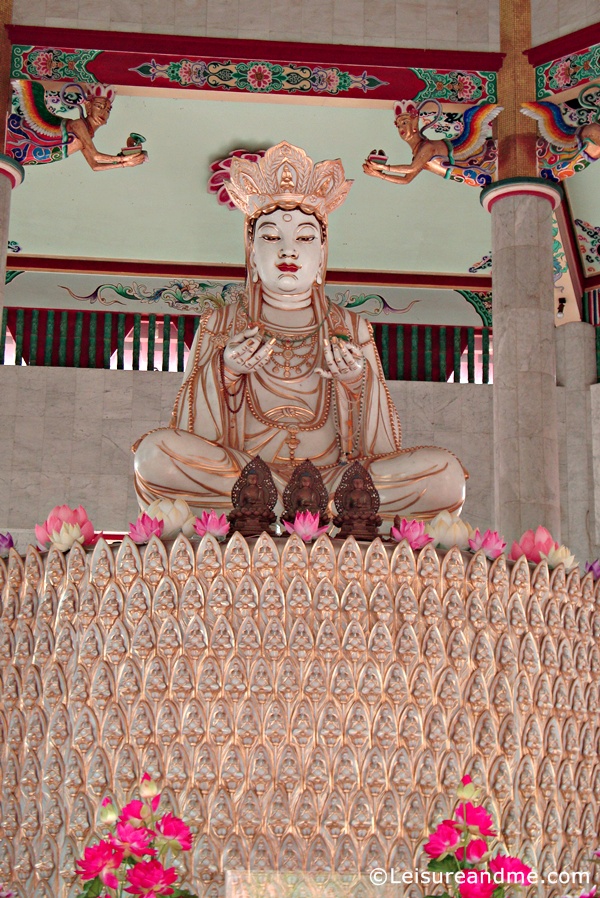 See the beautiful decorated ceilings and paints.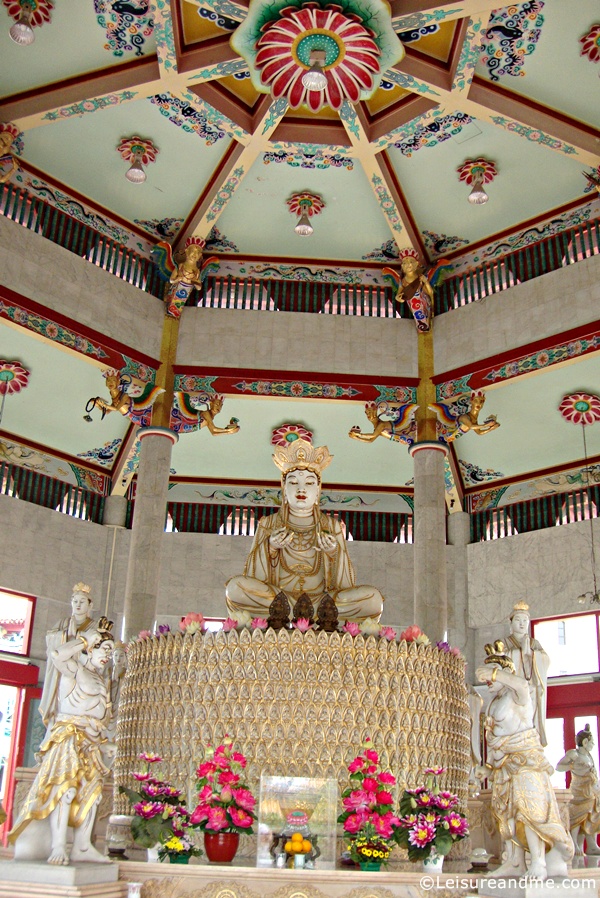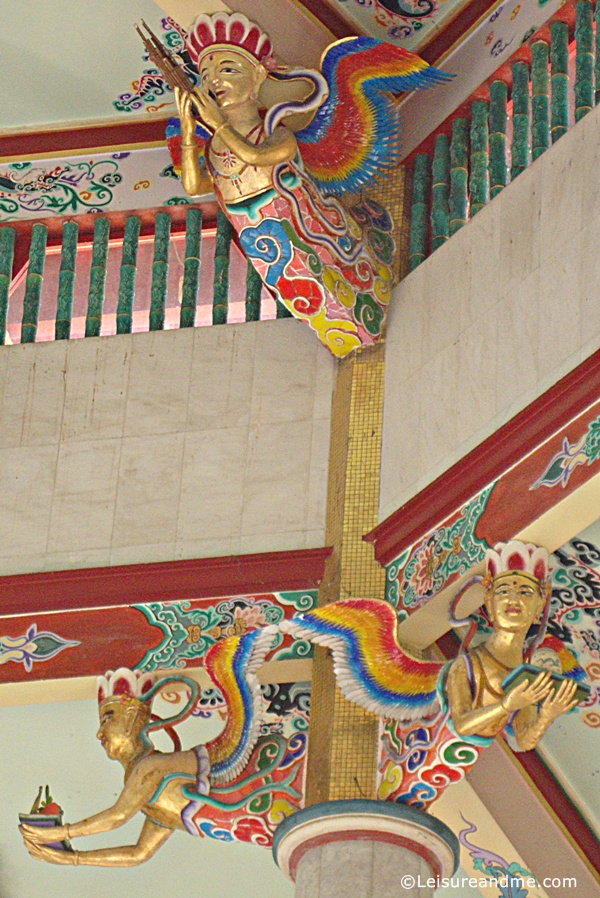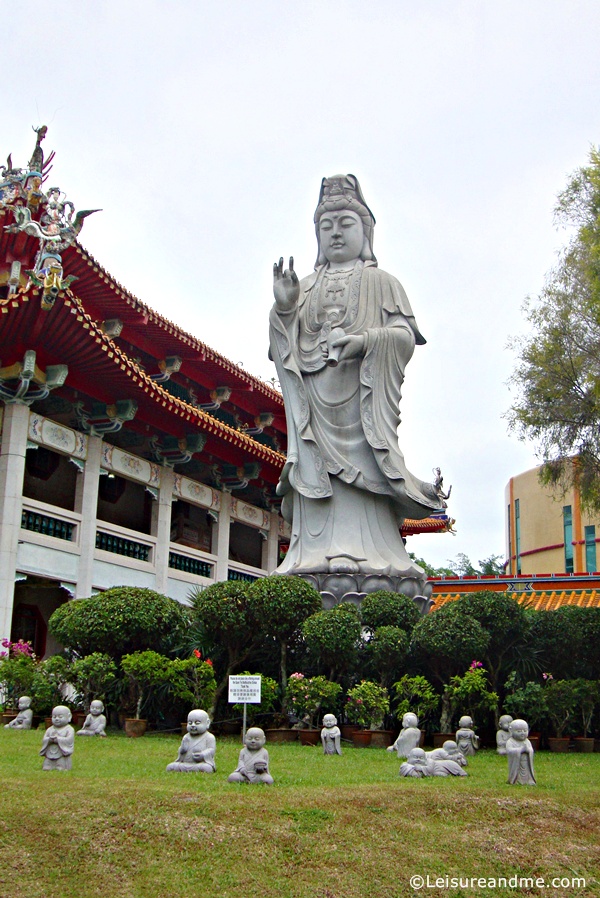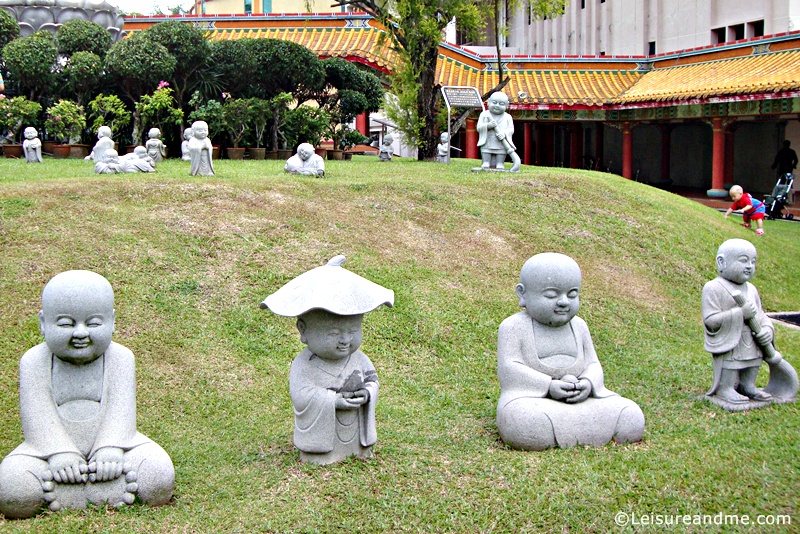 In each shrine there is a large bronze pot for burning incense sticks.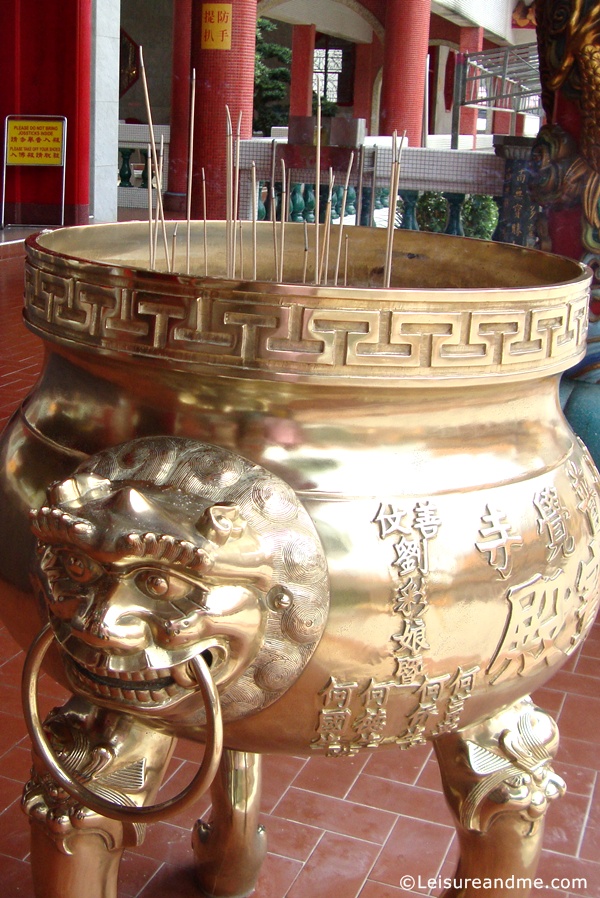 Chinese Architecture
Here are some captures to show some features of Chinese Architecture.In Singapore,I found most temples are bright coloured and red is like a theme colour.Then,roof styles are unique and dragons play an important role.These temples are with beautiful ceilings and every bit of the temple is decorated.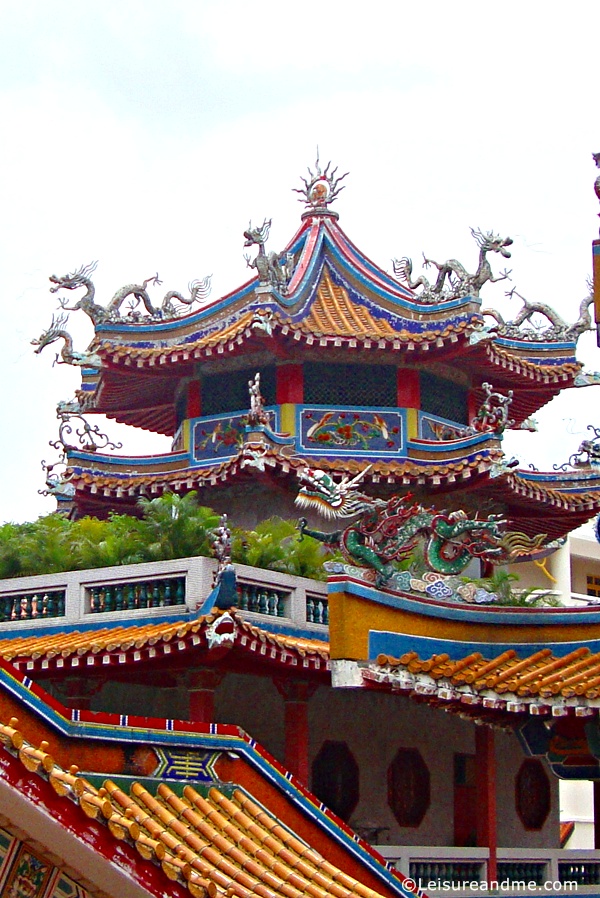 These are some captures of pillars, roofs and walkways of the temple which are elaborately decorated featuring Chinese Architecture.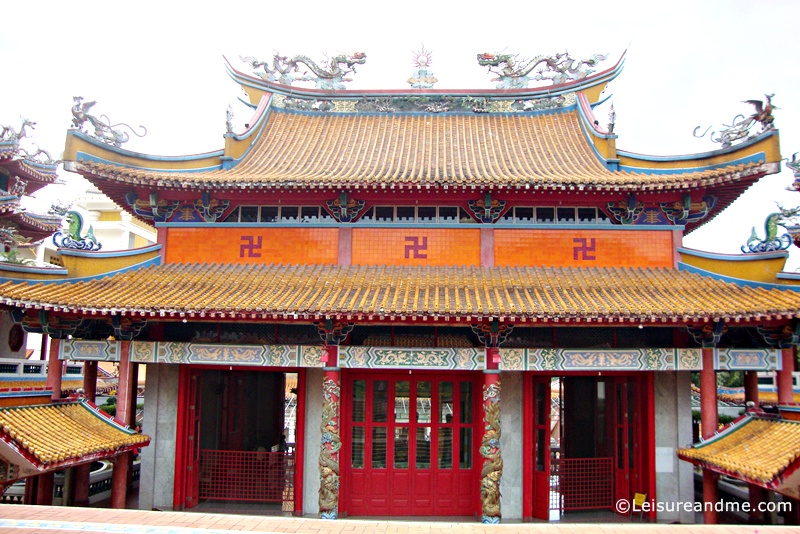 In any Chinese temple,we can see dragons in most decorative pillars and roof details.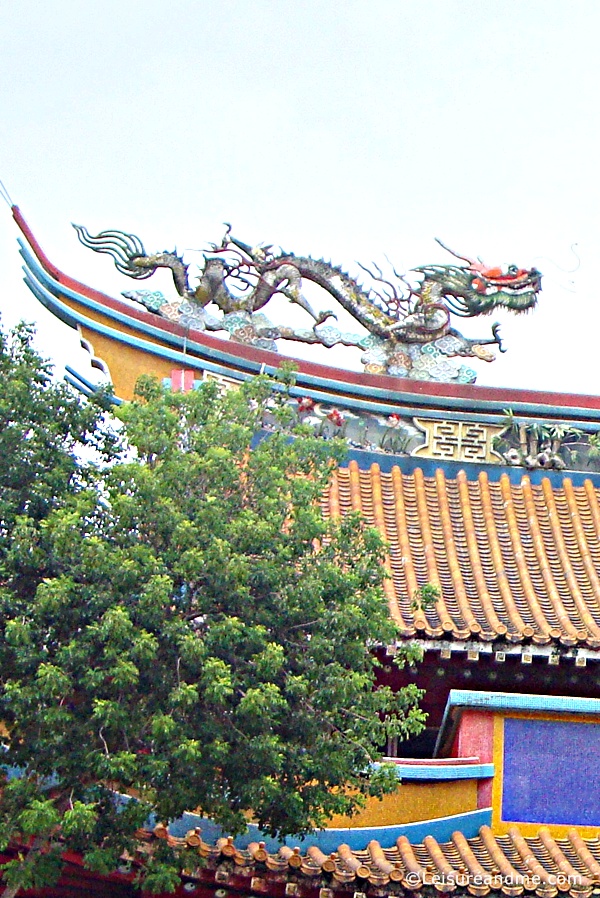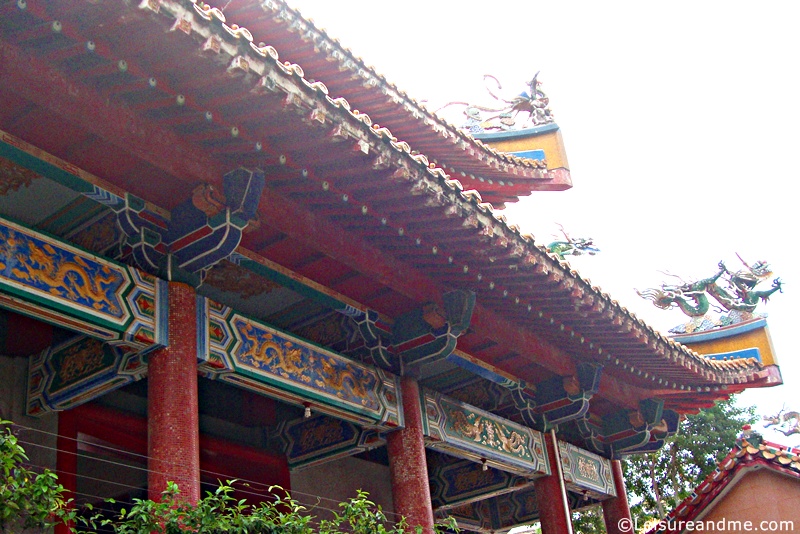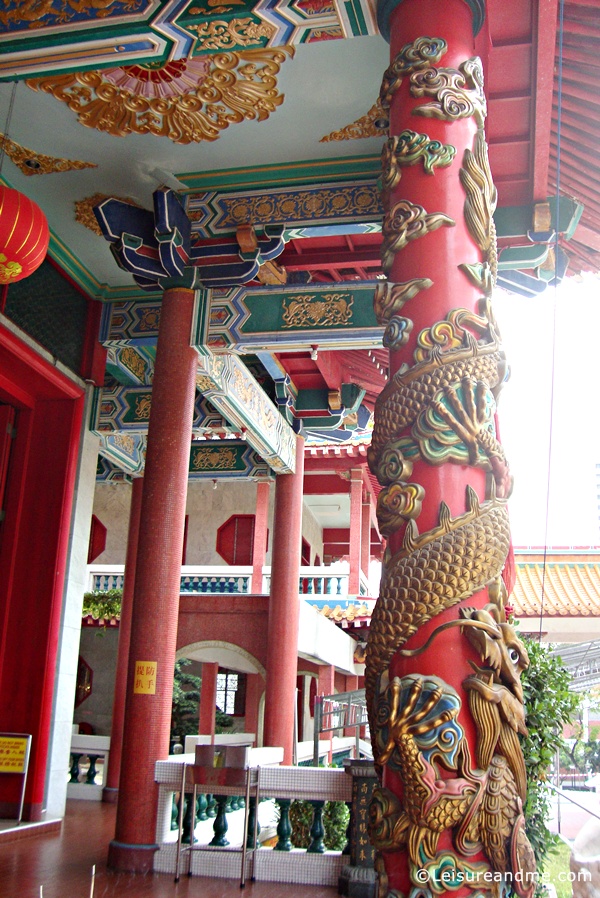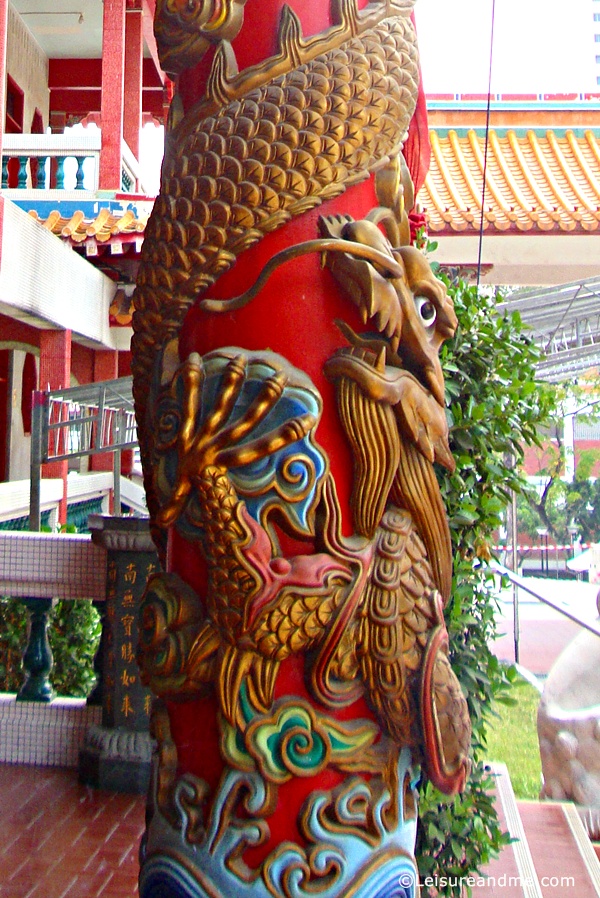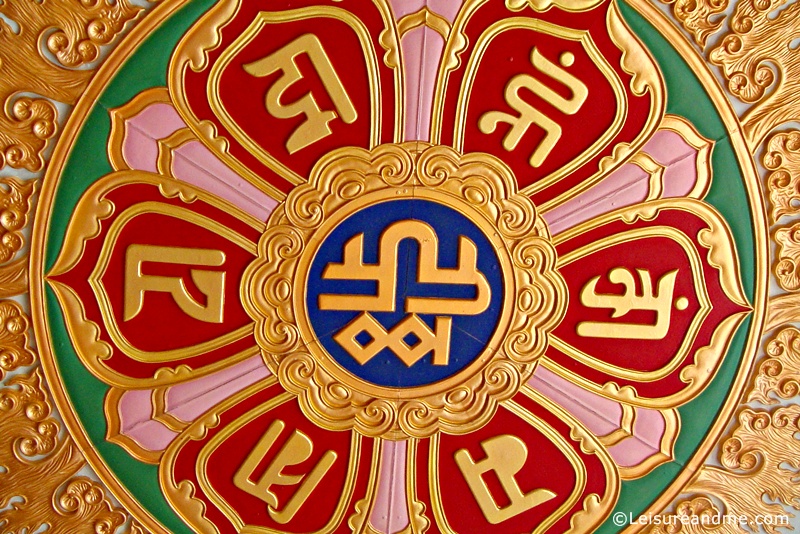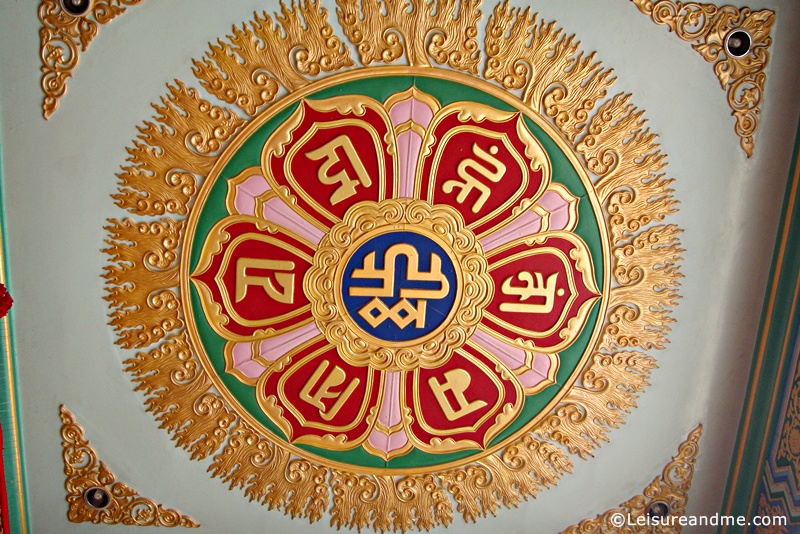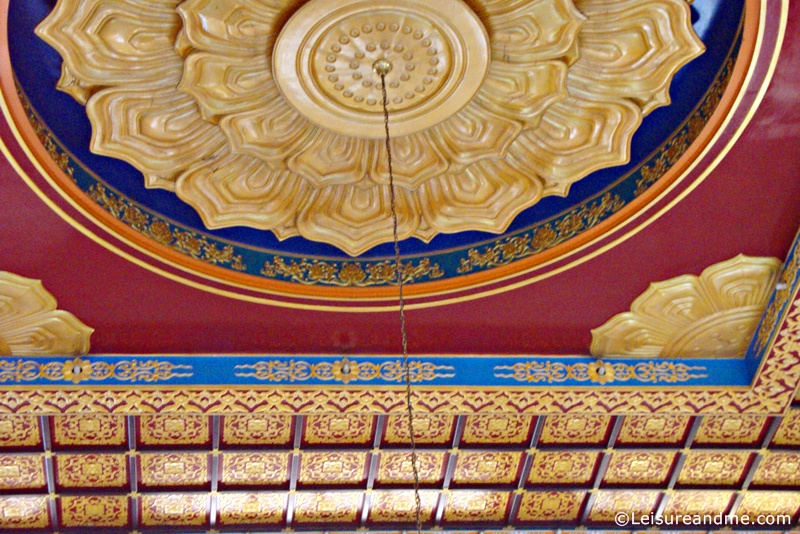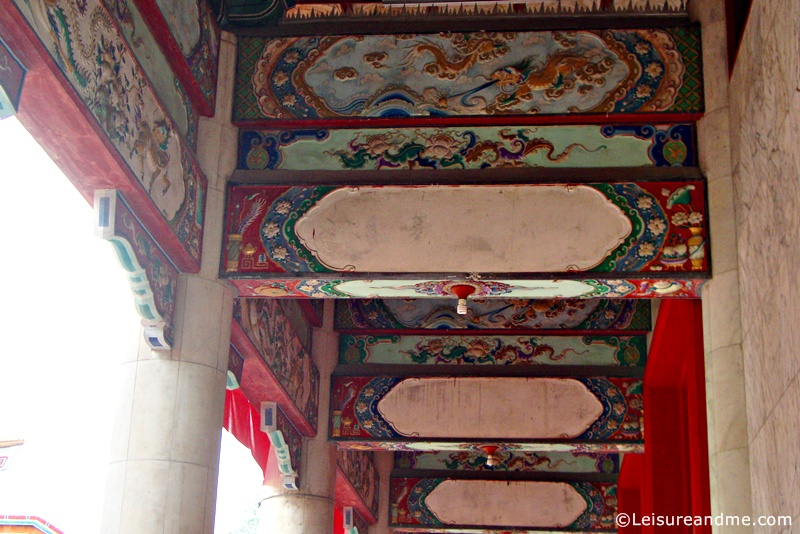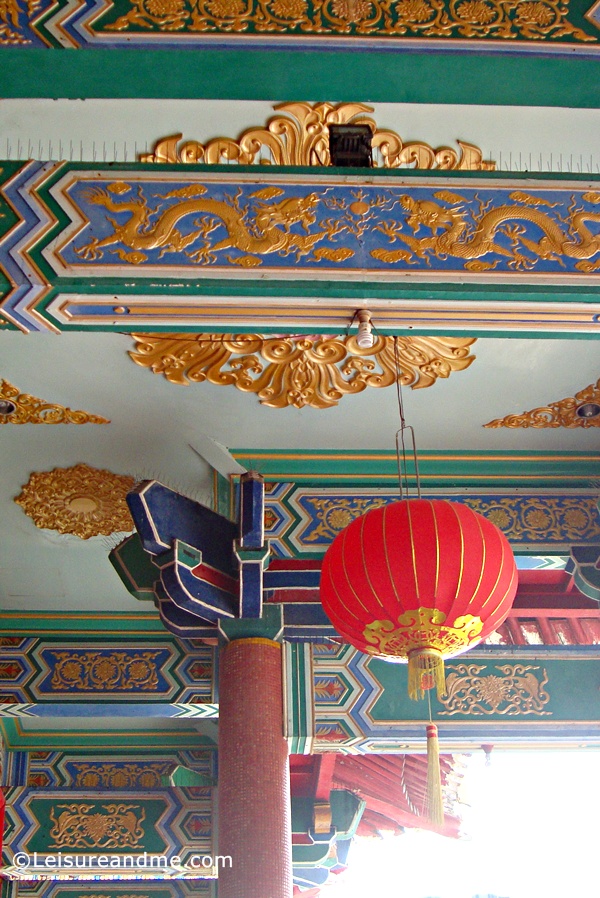 Do you have any photo story for this week?If so,please share below.I'd like to read.
Have you been to this Kong Meng San Phor Kark See Monastery in Singapore?
Or have you ever been to any Chinese Temple?