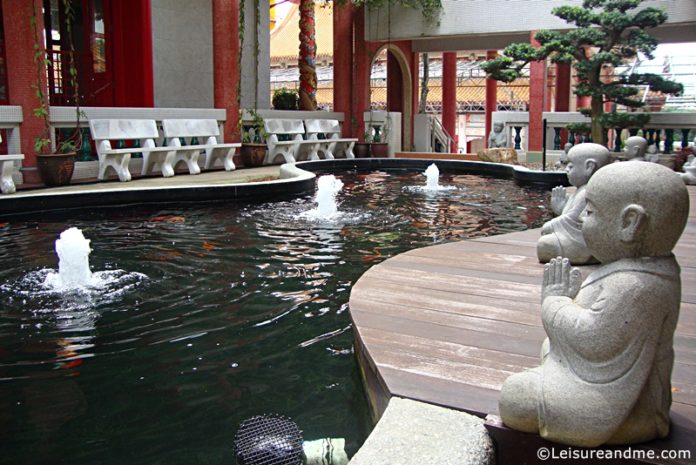 During the last weekend we visited the Bright Hill Temple. Although it is popular as Bright Hill temple, the actual name is the Kong Meng San Phor Kark See Monastery .Built in 1920, Kong Meng San Phor Kark See Monastery is a place which provides lodging for monks and also practice as a Mahayana Buddhist temple.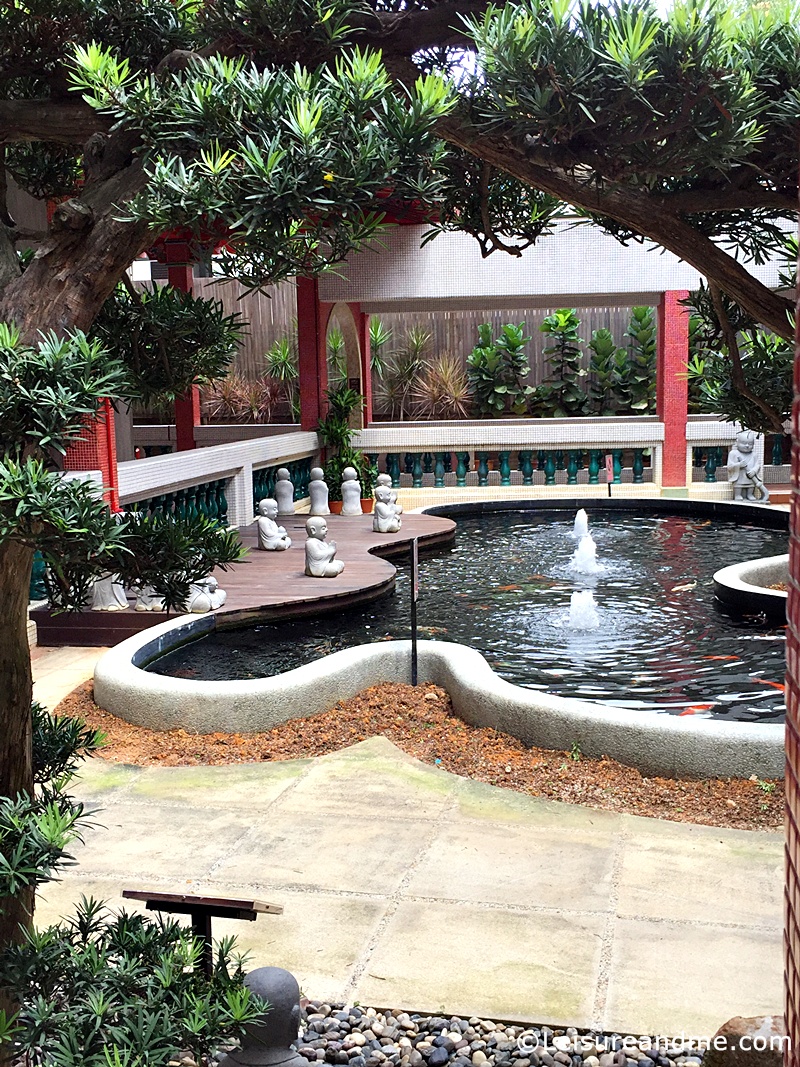 Koi Pond at Kong Meng San Phor Kark See Monastery
With beautiful Chinese style architecture, this monastery is a calm and quiet place which provides a great location for anyone who wants to meditate or relax. With lot of detailed photos of the Bright Hill Temple, here are some of the pictures of the Koi Pond I found there. This place was very relaxing and peaceful and I attracted to the landscape details. So, at the end I have some pictures featuring this Koi Pond and its landscape details.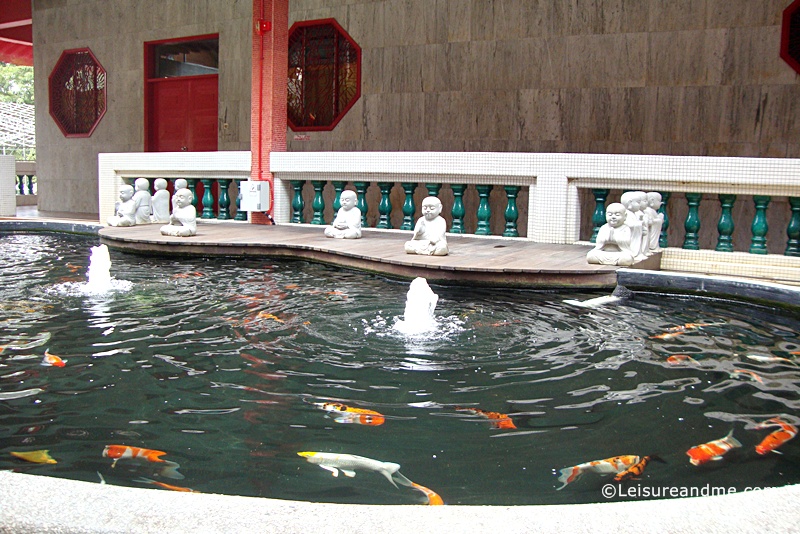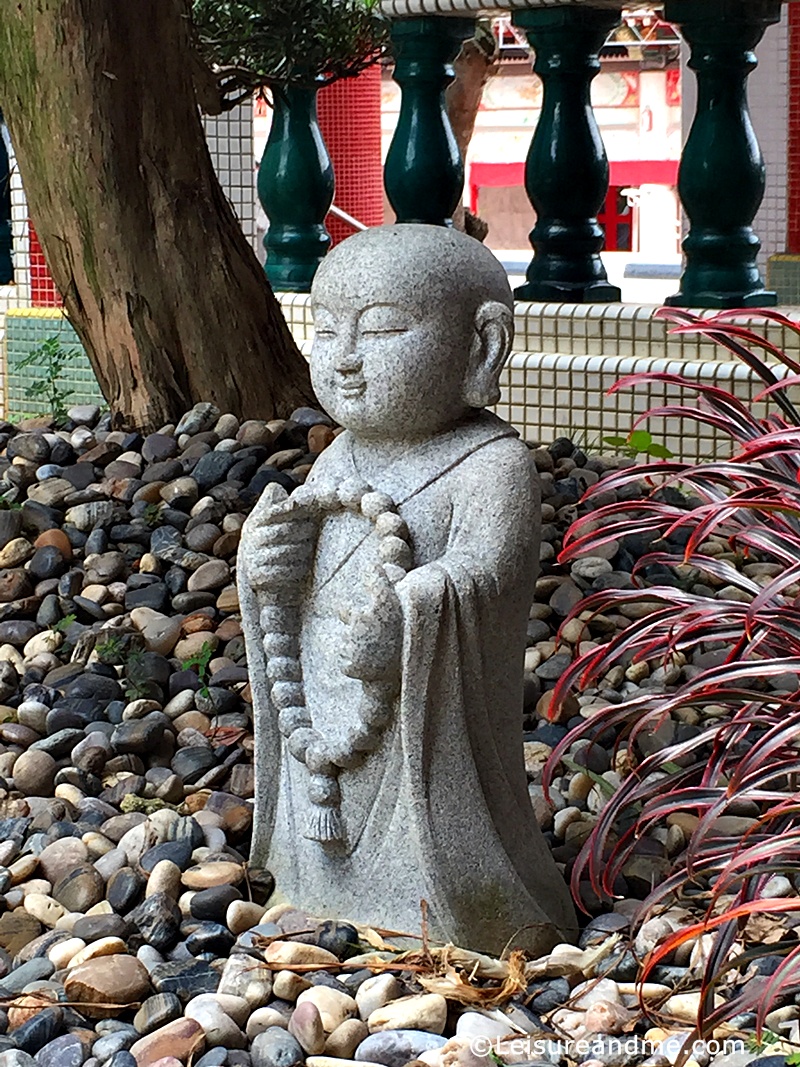 Around this Koi Pond,there are statues which feature Buddhist Monks in different activities such as reading,meditating,chanting etc.These statues are simply attractive to see and give some peace to the mind.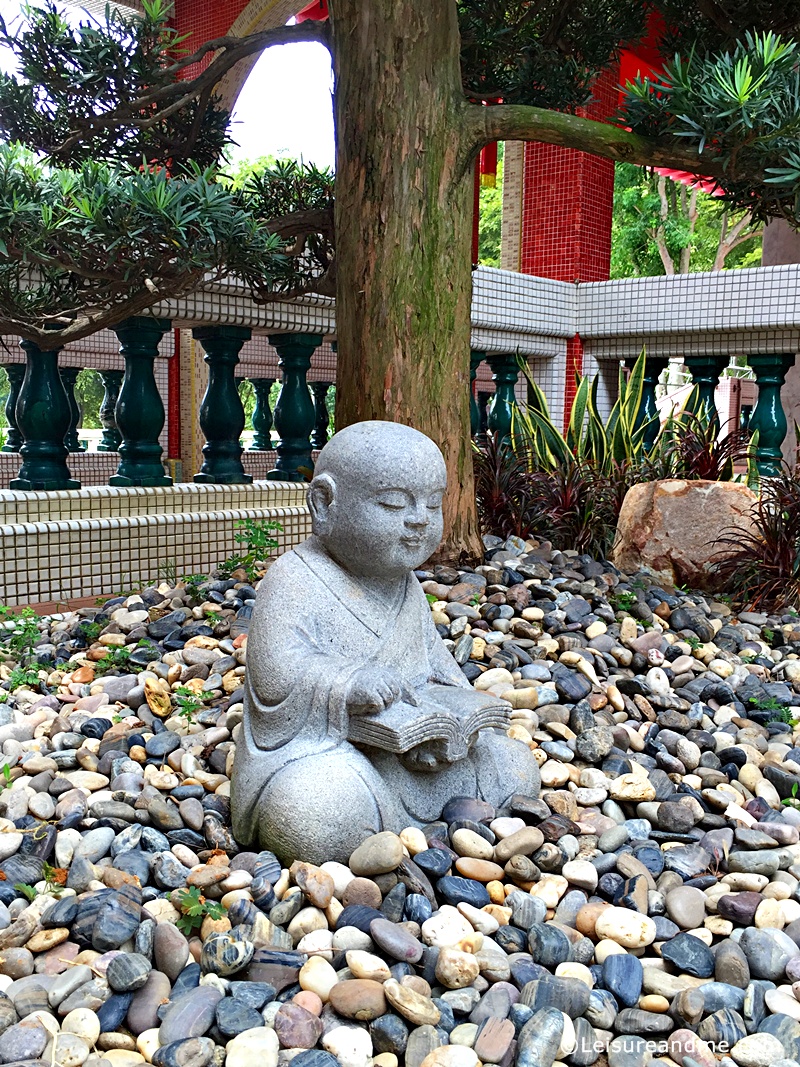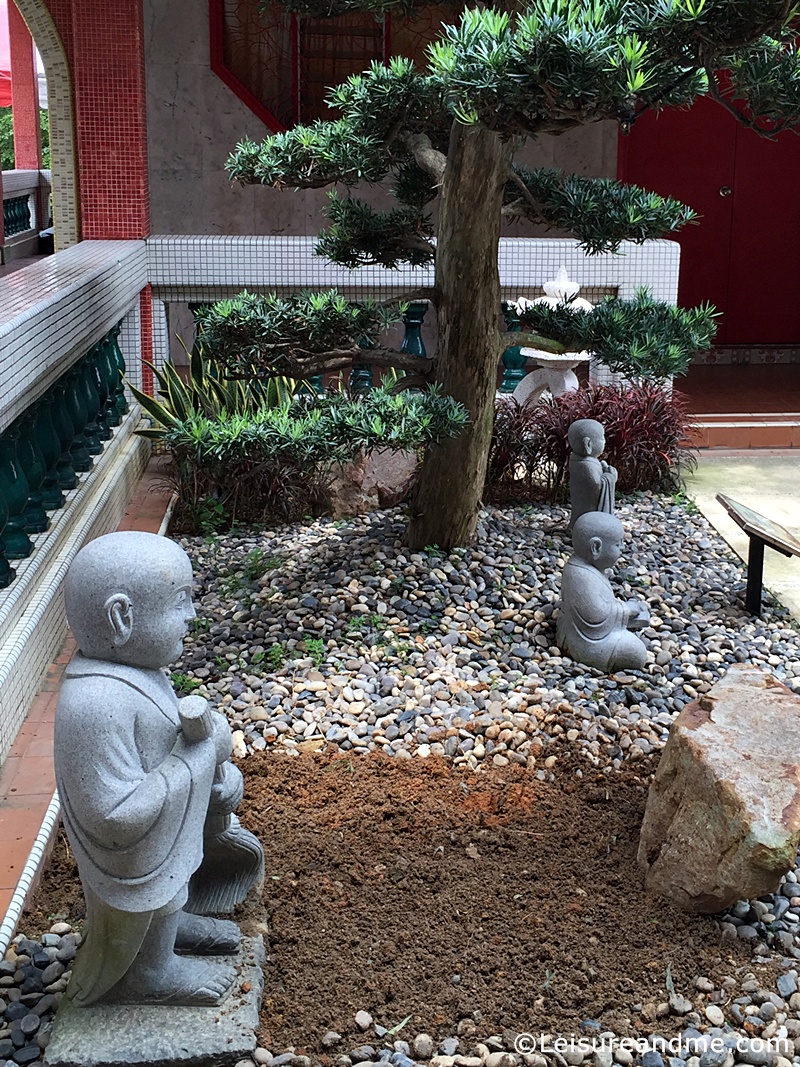 These beautiful Koi fish were strolling around the pond giving some beautiful moment for us.We spent time looking at them and their beautiful and vibrant  colours created a beautiful art on this pond.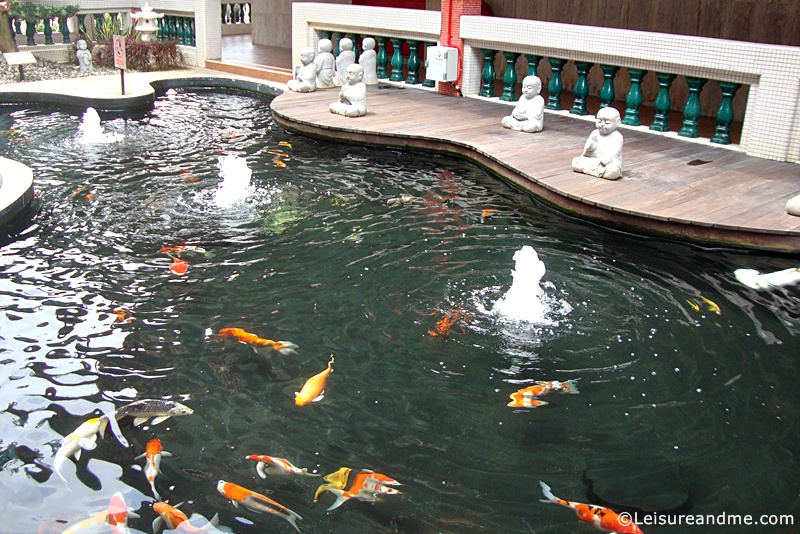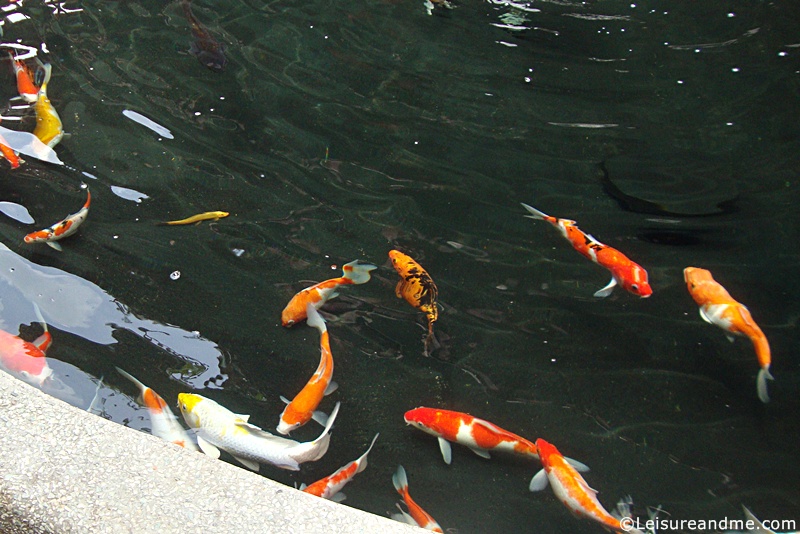 Below is a Kusamaki Tree (Podocarpus macrophyllus) grown beautifully with its sharp evergreen leaves.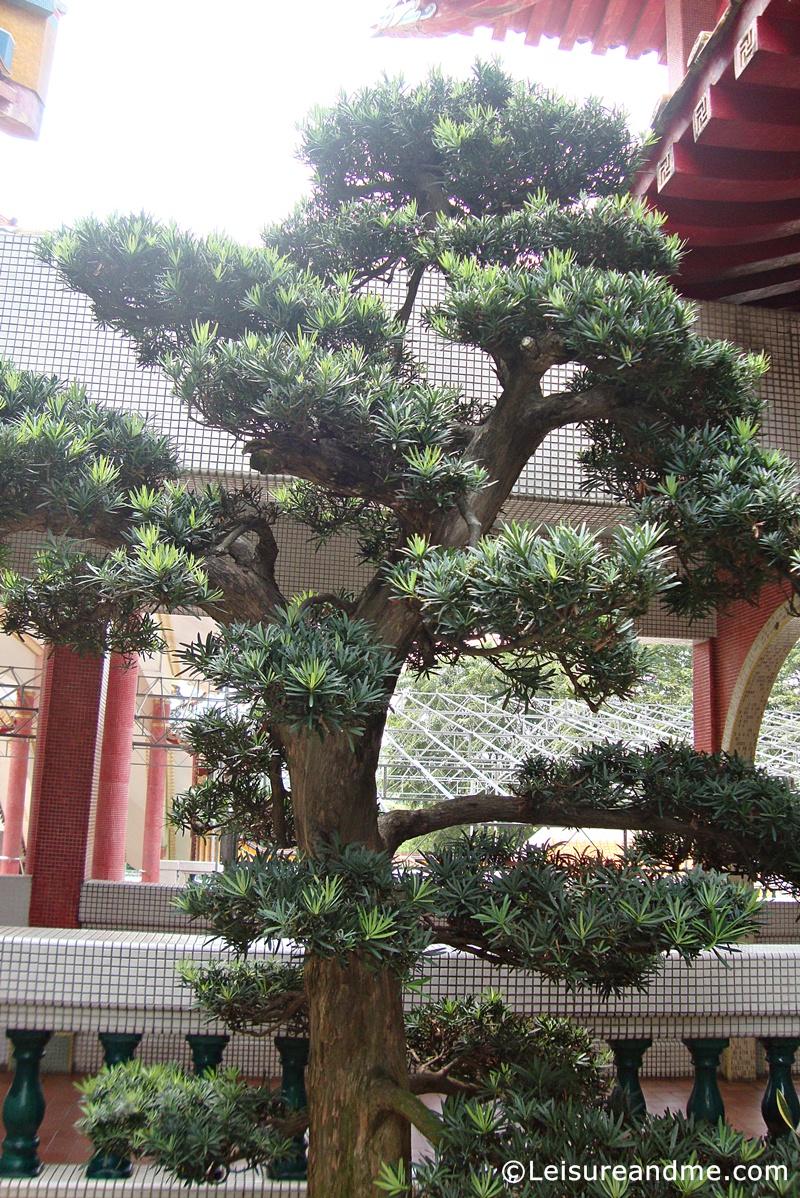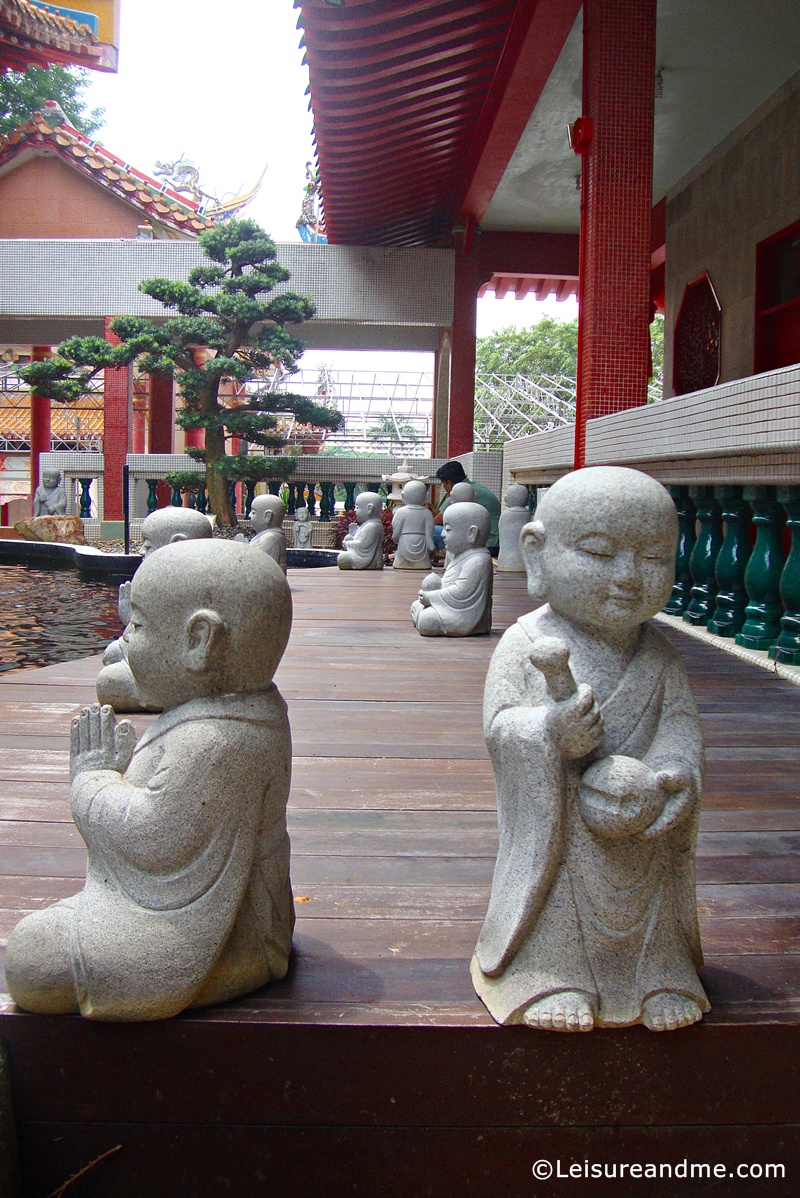 Don't you think this place is perfect for relaxing and meditating?