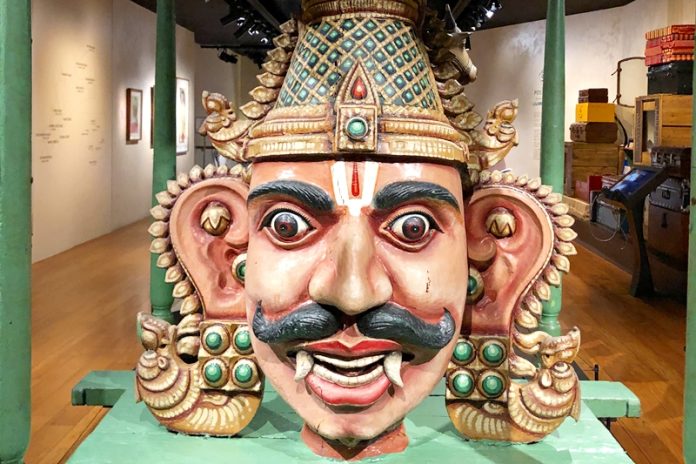 Indian Heritage Centre is one of the must visit attractions in Little India, Singapore where visitors will learn about the history and heritage of Indians in Singapore. Located in Little India, Campbell Lane, the Indian Heritage Centre is both a cultural centre and a museum. There are a lot of artifacts arranged in an orderly manner to ease visitors to learn more about how Indians migrated to Singapore and settled.
A tour to this museum will let you learn about the contributions and sacrifices that Indian pioneers have made to build this nation together with immigrants from other countries. A few months ago I visited the Indian Heritage Centre while I was in Little India and it was a great day out. I learned so much about the culture and heritage of Singapore Indians and I thought it is great to share my experience as a blog post.
Permanent Exhibition at Indian Heritage Centre
In the Indian Heritage Centre, you will find both permanent exhibitions and programs. The permanent galleries are located at levels 3 & 4. These galleries feature five themes through artifacts and displays. During a tour, visitors can learn about Indian heritage through these displays spanning from the 1st century CE to the 21st century.
Level 4 Gallery
We started our tour from the 4th level and then to level 3. First, we watched a documentary that shares about the history of Indians in Singapore.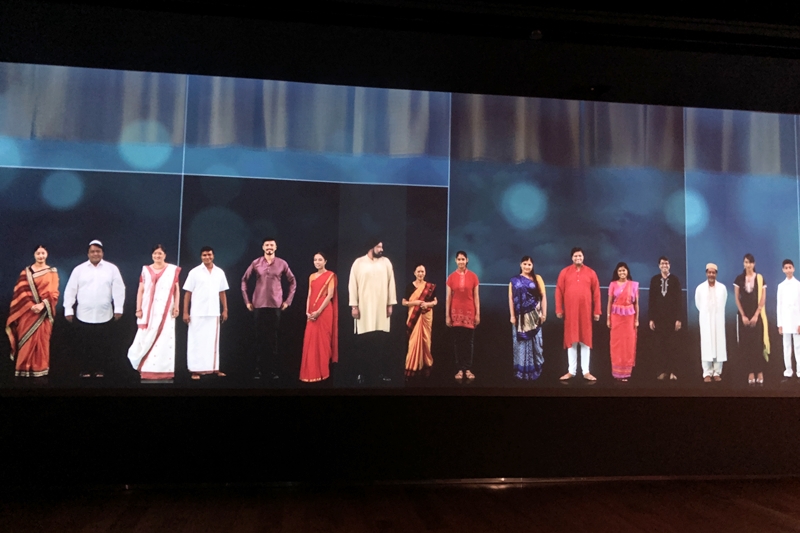 After having some idea about the history and heritage of Indian immigrants in Singapore, we started our tour around the permanent galleries. Below are some of the photos I captured during this visit.
Disclaimer: Before publishing these photos in a blog post, I also seek permission from the management of the Indian Heritage Centre. The photos are taken by me. I share the photos in this blog for information purposes only to help visitors to plan their tour to this heritage museum in Little India, Singapore.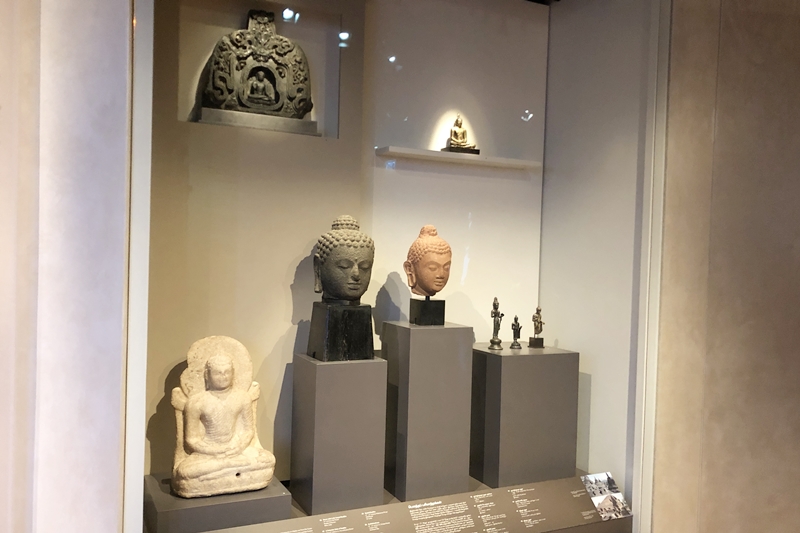 Level 4 gallery started with artifacts that showcase buddha statues received from different countries. This gallery explains how Buddhism originated in India and spread to other countries in Asia.
Inside the gallery, there are exhibits that show the rich culture of Indians.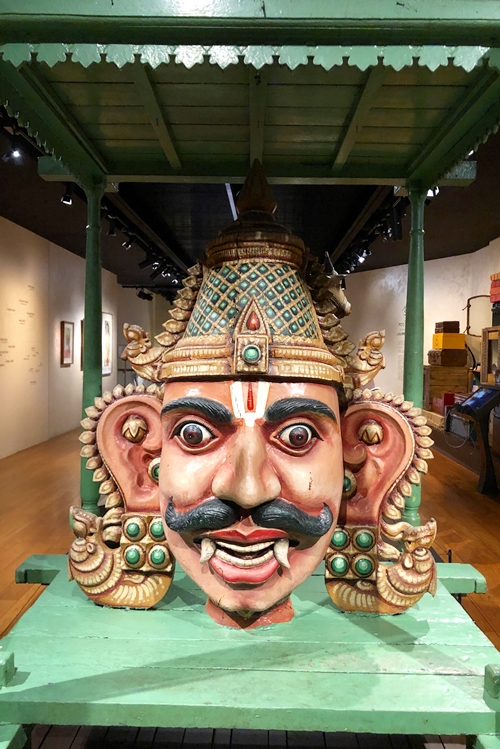 There is also a section to showcase clothing, dresses, costumes, and Indian styles. This section is pretty colourful and attractive.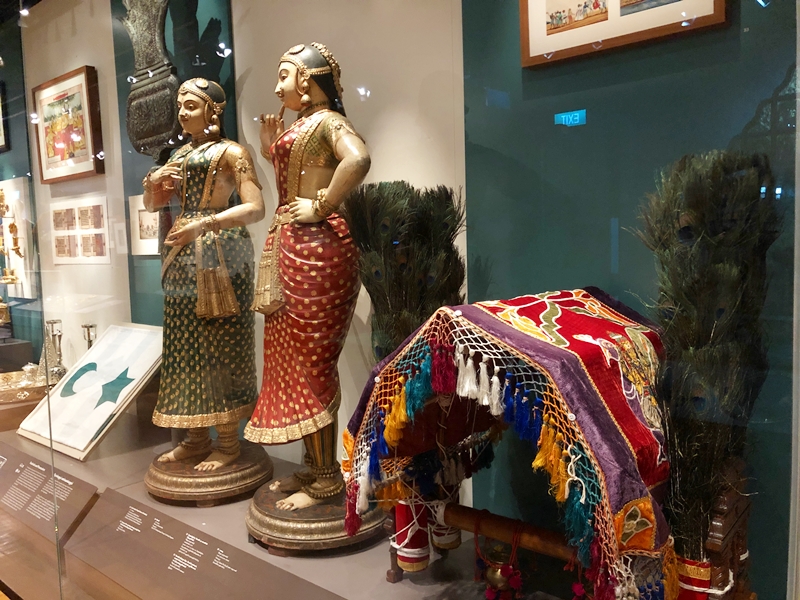 Among the different artifacts, I found this statue of a cow attractive. The cow is a holy figure in Indian culture.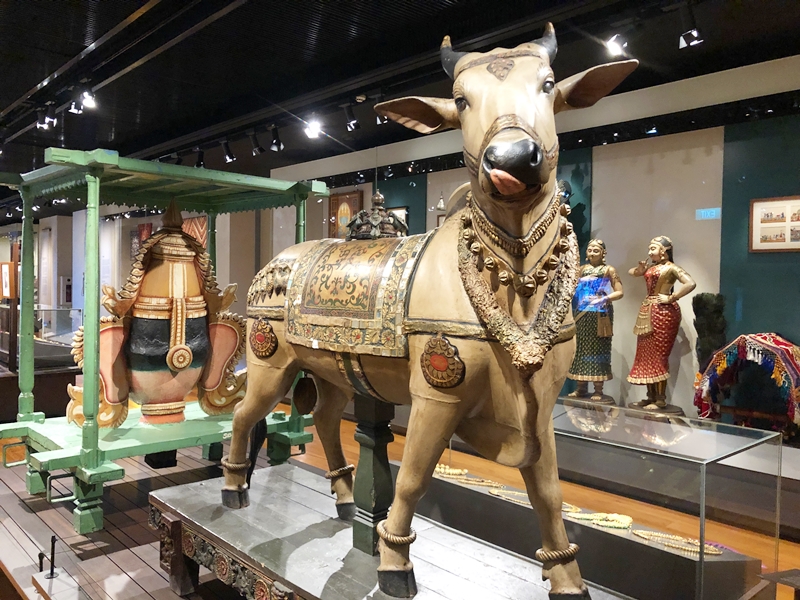 Then we found another section that showcases the postal service. The postcards section is with vintage trunk boxes too to understand how people traveled from place to place packing their belongings.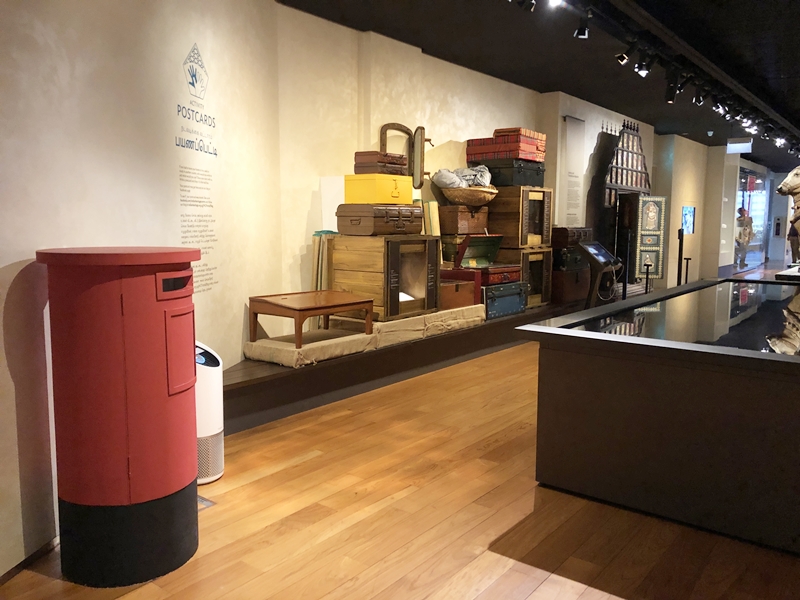 Level 3 Gallery
After our tour in level 4, then we headed to level 3. We used the staircase to reach level 3 as this external staircase allowed us to view Campbell Lane in nearly a bird's eye view. (Though it is not so so 🙂 )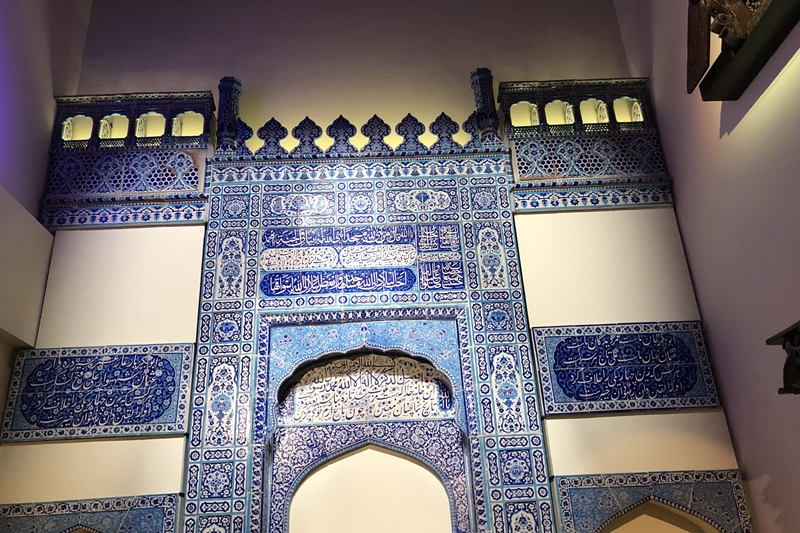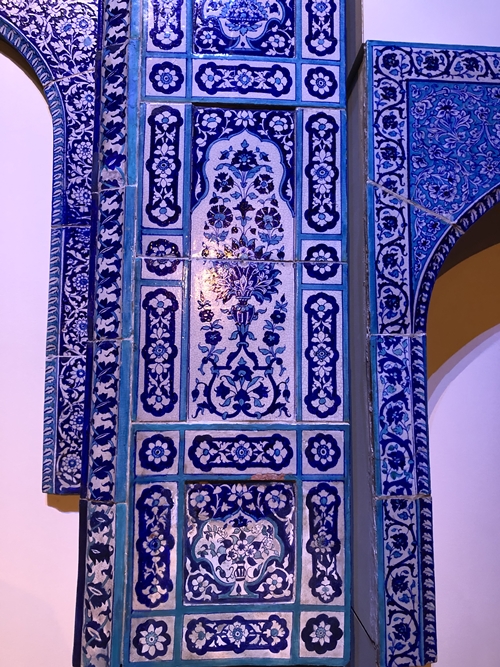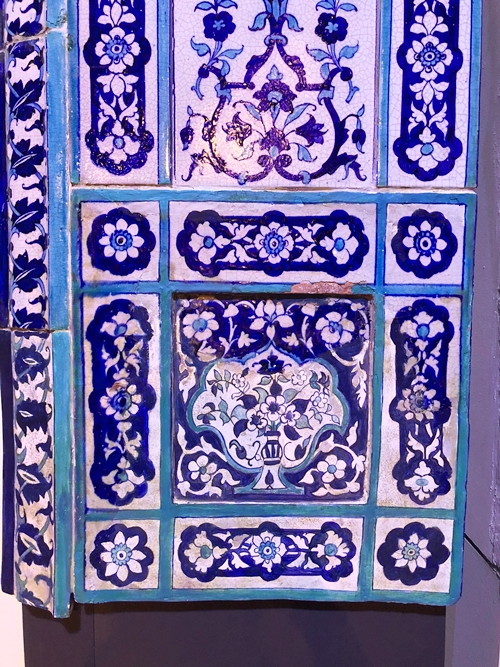 In level 3, we could understand how Indian immigrants settled in Singapore, their contributions, and the establishment of schools, businesses, and other activities.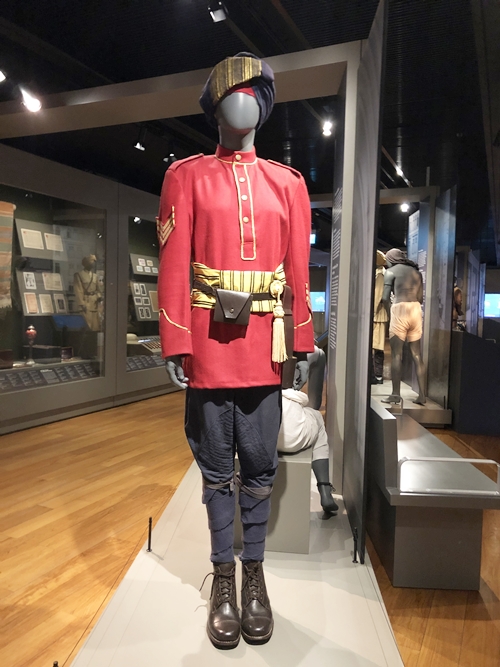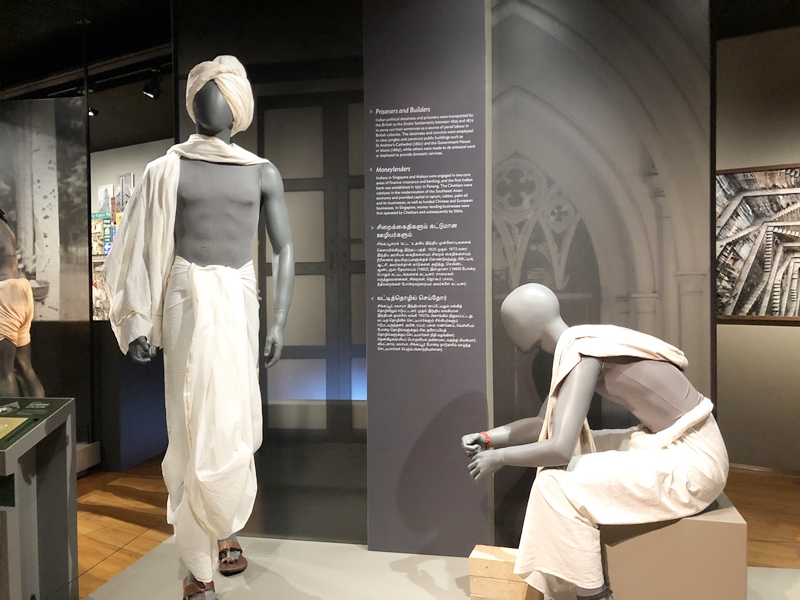 The Mural
I'd like to introduce this gallery as a wall mural that showcases the Indian settlement including business, education, culture, and many other activities. Through a beautiful and detailed mural (art gallery), this wall represents most of the establishments in Little India.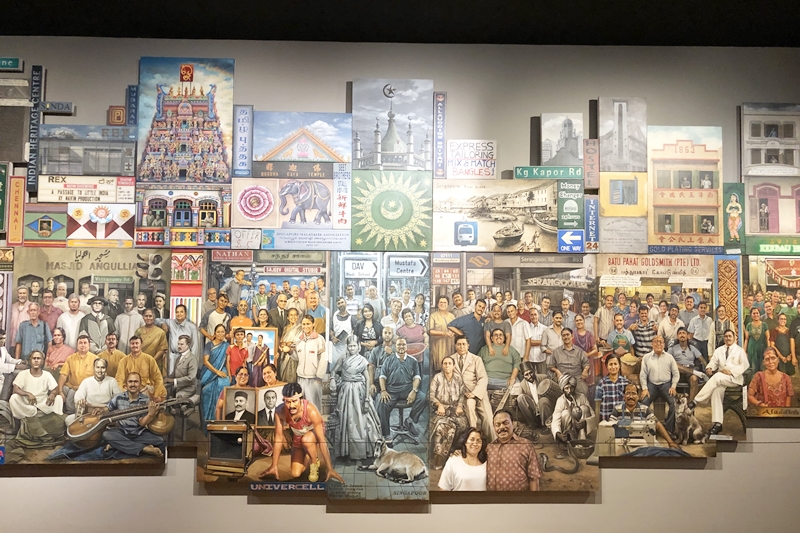 When you see the mural closely, it is easy to identify notable business establishments in Little India, Singapore.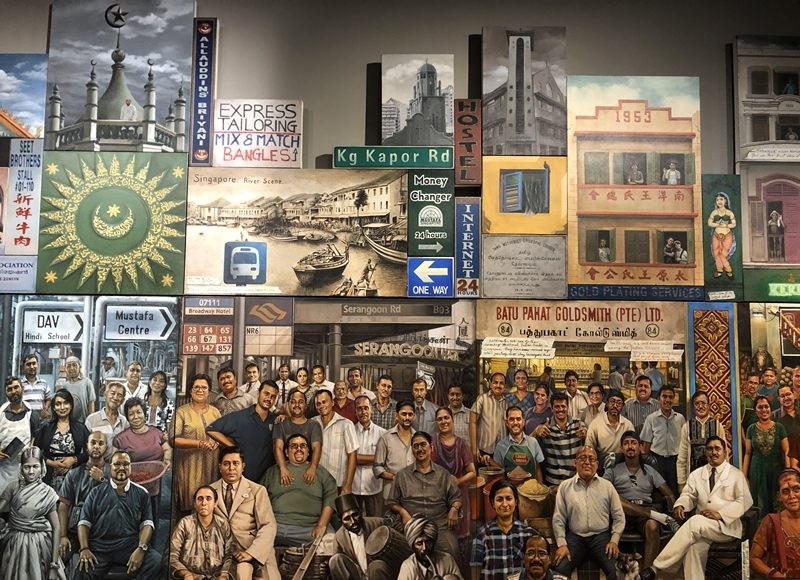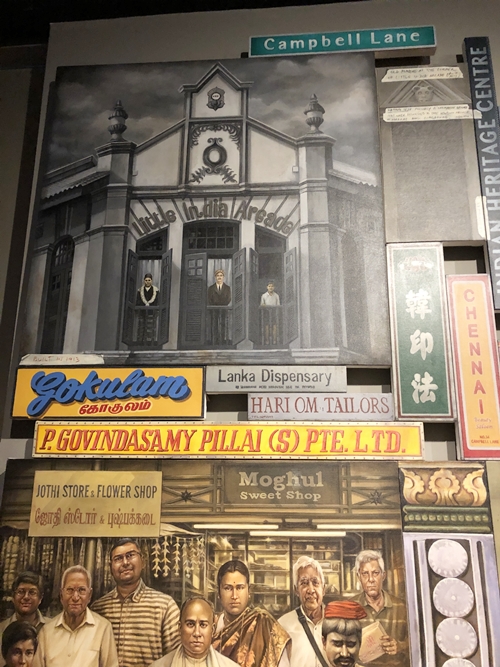 I found some notable business establishments such as Jothy store & Flower shop, Moghul sweet shop, and Little India Arcade in the above mural and along Campbell Lane.
Photo Opportunity
This heritage centre tour allows you to take a photo that looks like taken back in 1970 or before in a photo studio. Born in 70s, I have such photos from my childhood. I never forgot to take a photo of me.
I hope you remember the good old days when we didn't know how it looks like until we receive the printed photo from a studio after a few days. Some photos really look funny or scary too. 🙂 Remembering such incidents, I posed for a photo in such a studio photo prop. I edited the photo to be in Sepia/Old fashioned view. 🙂
I captured a photo of my son too 🙂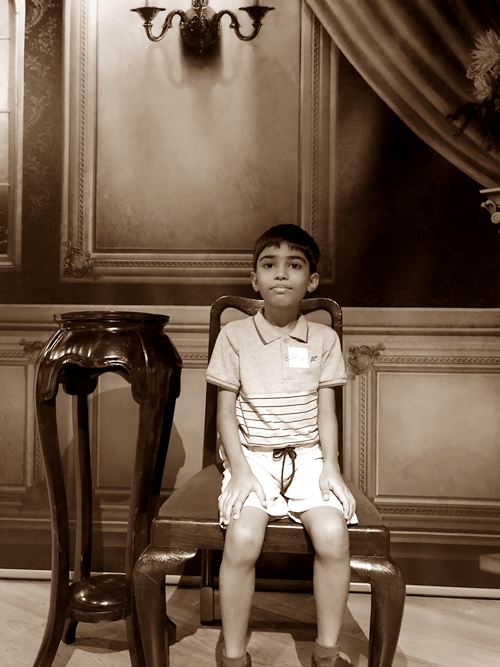 Important Tips for planning your visit to the Indian Heritage Centre
If you visit with young children, there are activities for them to involve in. Please check and prepare for those.
There are cultural activities and programs going on according to the season. We could catch a Deepavali Festival Performance on another visit.
If you like a souvenir from Little India, you can purchase it at the reception. At the time we visited, we could also receive a free gift by sharing our review and experience.
After visiting the Indian Heritage Centre, don't forget to look around Campbell Lane. There are many things to look around including flower shops, antiques, and souvenirs.
Location and address of Indian Heritage Centre: 5 Campbell Lane, Singapore 209924
Nearest MRT: Little India MRT Exit E. Reach Campbell Lane and walk along the Campbell Lane
Admission fee:
If you want to know the Indian Heritage Centre ticket price, yes there is a fee, and details are as below as of the date of this post goes live.
Free for Singapore citizens and permanent residents.
For foreigners, there is a fee. Adults: S$8.00 Students: S$5.00
Opening Hours:
Tuesday – Sunday: 10am to 6pm
This museum is closed on Mondays
Find more information on the Indian Heritage Centre website: www.indianheritage.gov.sg
**Check my blog linky list to find out the site that I frequently visit.