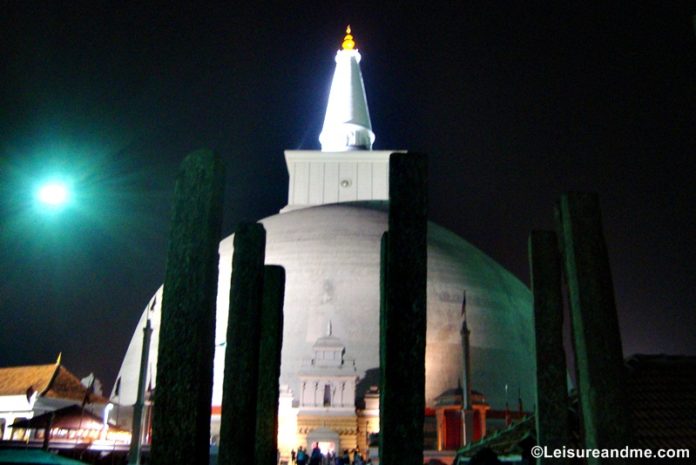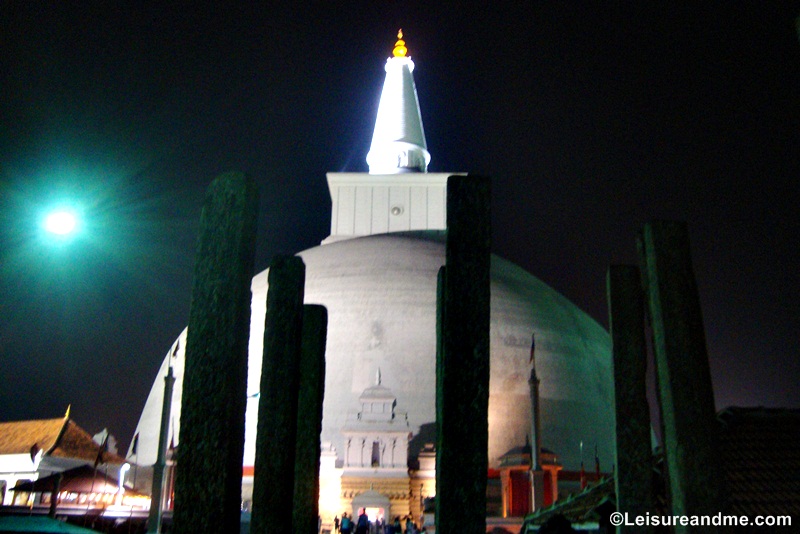 Ruwanwelisaya or Ruwanwalisaya is one of the sacred Buddhist stupa in Sri Lanka. Anuradhapura, as a part of the UNESCO World Heritage Sites, this stupa or monument is another ancient place to visit for those who love to explore the historical cities of Sri Lanka.
Bit of History
Constructed by the King Dutugamunu in 161 BCE, this stupa is one of the best icons to show the proud history of Sri Lanka and Anuradhapura kingdom.
In Sri Lanka, there are 16 places of most interest for Buddhists. (Solosmasthana).Ruwanwelisaya is one of these 16 must visit places and there are lot of people, devotees visit this place daily.
These are some of the photos from our visits to Ruwanwelisaya,Anuradhapura. We actually visit this sacred place whenever we are in Sri Lanka for a holiday. However some of the captures are from 2011 trip to Anuradhapura and some are from the Sri Lanka visit in 2013.Those are not so clear captures. However I believe these photos from Ruwanwelisaya are enough to give some idea of how beautiful this place is. In both trips we reached Anuradhapura at night and visited the Ruwanwelisaya before starting our journey of visiting other places in Anuradhapura.
Although it is a place of worship for Buddhists, don't forget to visit around the stupa and see the architecture and carvings which are done at the ancient times. These stone pillers and carvings in Ruwanwelisaya is a great example of craftsmanship in Sri Lanka and these give some hint about the ancient kingdom Anuradhapura.
Check some more photos from this post about Anuradhapura Ruwanwalisaya.
How to reach Ruwanwelisaya stupa?
Ruwanwelisaya stupa is located in Anuradhapura, the ancient kingdom of Sri Lanka. You need to reach Anuradhapura before you visit Ruwanwelisaya.
If you don't drive, you can easily reach Anuradhapura by coach or by hired taxi.
By train: You need to take a train to Anuradhapura. There are trains from Colombo fort and other major train stations in Sri Lanka.
By bus: You can take a bus to Anuradhapura. If you start your journey from Colombo, then there are buses to Anuradhapura. However, expect a long journey.
Where to stay in Anuradhapura?
As Anuradhapura is a UNESCO heritage site and an ancient city of Sri Lanka, it is one of the major tourist attractions. Therefore finding accommodation in Anuradhapura is not that difficult. You can find accommodation near Ruwanwelisaya and other major attractions from budget hotels to luxury hotels. Here are some hotels in Anuradhapura