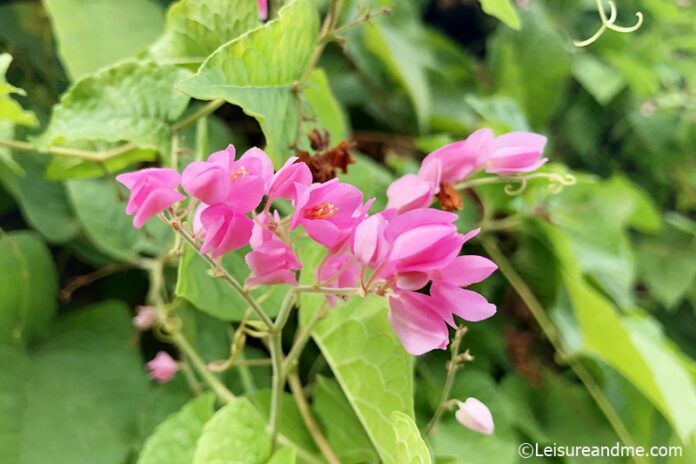 These pink beauties are called Coral Vine flowers or Mexican Creepers. I found these at the Ang Mo Kio Town Garden West in my recent visit. According to Wikipedia, these flowers are also known as queen's wreath, Cadena de Amor in the Philippines, bee bush in many Caribbean islands, Coralita or San Miguelito vine. Scientifically called, these are Antigonon leptopus. These flowers look like a bouquet or even suit a wreath. Don't know is this the reason, I remember in Sri Lanka we call these "manamali mal" (මනමාලි මල්) which means "flowers of the bride". These are also known as "Tears of the bride", however, if these flowers are tears of the bride, then those tears should be due to joy and happiness. Simply, these flowers look cheerful and can make anyone happy!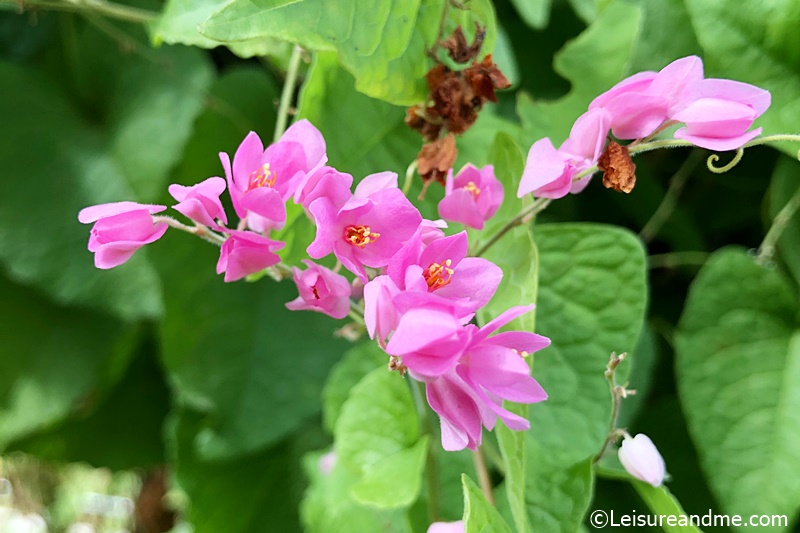 Although what I captured are pink Coral Vine flowers, there is also a white variety. The heart-shaped leaves add beauty to these cute pinkies. Below is a clear picture of flowers and their leaves.
In Singapore, these are some common flowers that we can find in most places. On the other hand, these are very common in Sri Lanka too and consider wildflowers. Although these are wildflowers, they are truly gorgeous.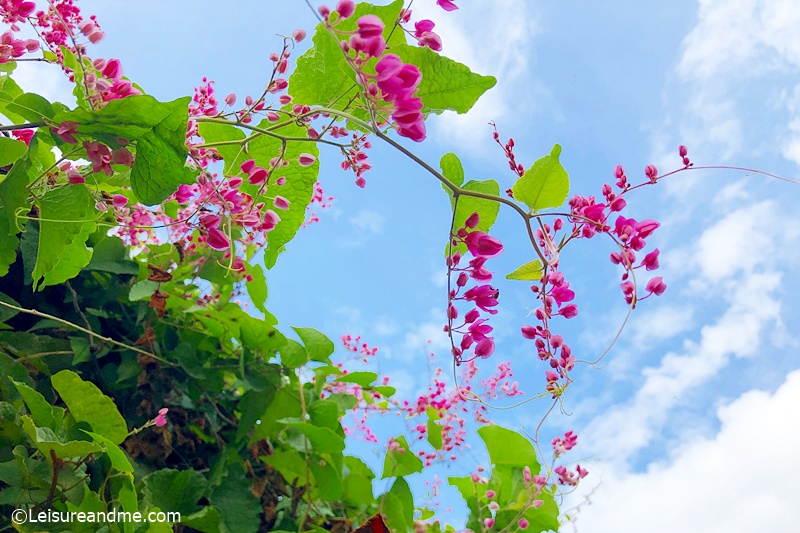 These climbers need bright sunlight and most of the time, coral vines are full of pretty flowers. For gardens, coral vines are good for draping over a trellis. In Ang Mo Kio Town garden, these coral vines give shade to people who rest under the brick structure it has grown.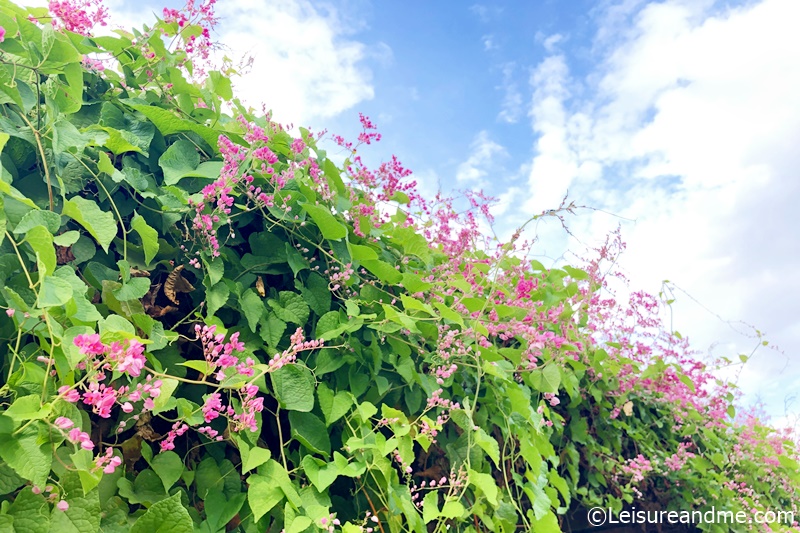 Have you seen these Coral vine flowers before? Have you seen the white variety of these flowers? Please share your thoughts as a comment below.
Also read the last week's flower post: Orchid tree flowers
**Sharing this post with some of the linky parties shared on my blog linky list.