With my love to capture flowers whenever I see a beautiful bunch of flowers, this blog post is about a pink beauty! These flowers are called Japan Araliya in Sri Lanka. With pretty pink, no one cannot ignore the beauty of these flowers. But, remember these beauties are blooming in poisonous plants. Yes, Japan Araliya or Desert Rose or even scientifically called Adenium Obesum are poisonous plants. Therefore, remember to stay away and do not touch the sap when you admire these flowers.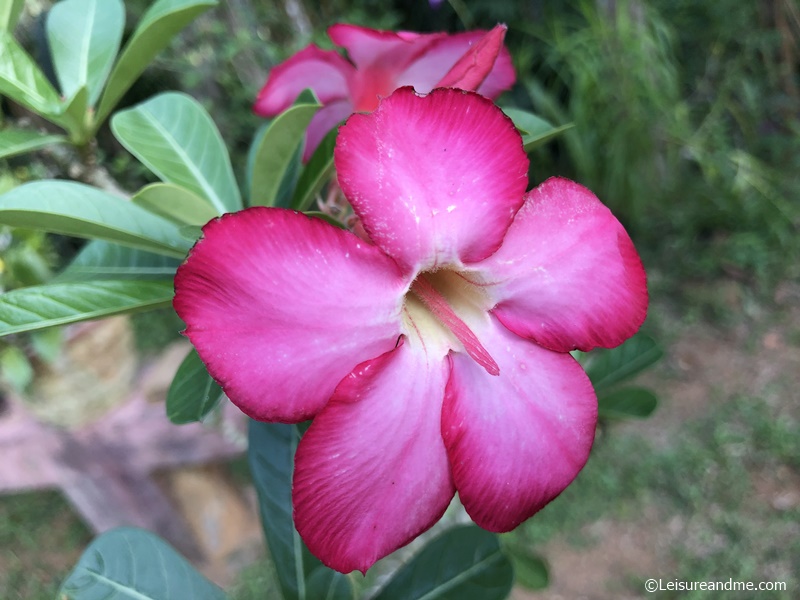 On a Sri Lanka holiday, I spent time in my inlaws' home garden and I am lucky I always have new flower photography opportunities.
Are Desert Roses look deserted?
As I know these desert flower plants need direct sunlight and not need for much water. Simply, these desert flower plants are drought-friendly. . Are desert roses look deserted? For me, these flowers look so joyful 🙂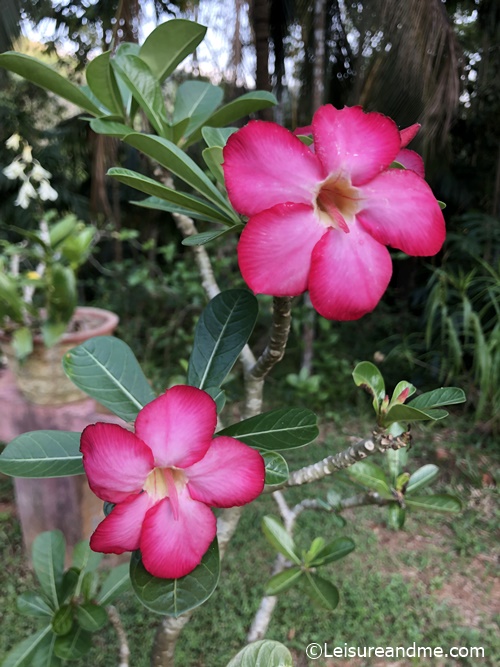 While admiring the beauty of these flower pictures, I came up with the below photo collage. So, you can see a few different angles and views of these flowers.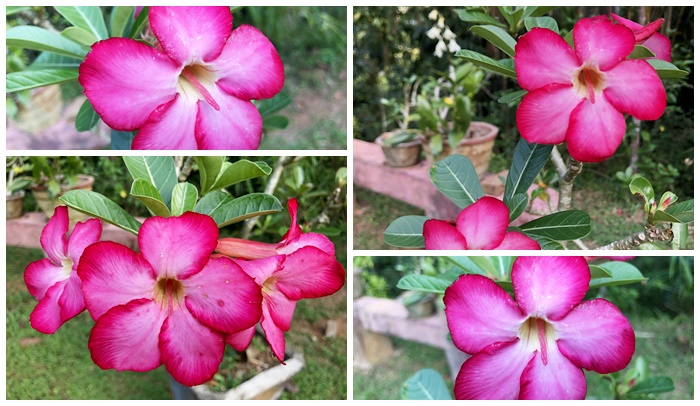 More flowers from Sri Lanka
If you love to see more flowers from Sri Lanka, please check the below posts. With my love for flowers, I enjoy capturing flower moments even when I travel.
Roses : Red roses, white roses and pink roses
Although I captured these desert roses while I was on a Sri Lanka holiday and in our parents' home garden, these are not only found in Sri Lanka. Even in Singapore, I have found desert roses.
Therefore,
Do you have these desert flowers in your home garden? Have you seen these flowers before? Do you like to capture flowers in stunning photographs?
Please share your thoughts in a blog comment. 🙂
Also check: Flower Chimp Review