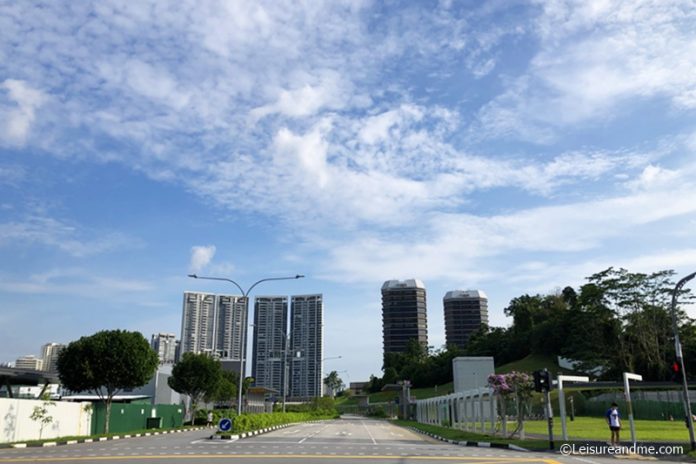 It was a sunny day with bright sunlight when we decided to visit the Sri Lankaramaya Buddhist temple in Singapore. The day was fulfilling with lots of good experiences and I thought of sharing some random photos from the day. Therefore, here is how I spent a day in sunny Singapore during the last week.
As I shared before, we bring fresh flowers to offer to Buddha when we visit a temple. In Singapore, I don't have my own flowering plants. But, there are plenty of shops where I can buy fresh flowers. There is a flower shop near Boonkeng where I bought some fresh flowers before visiting the temple.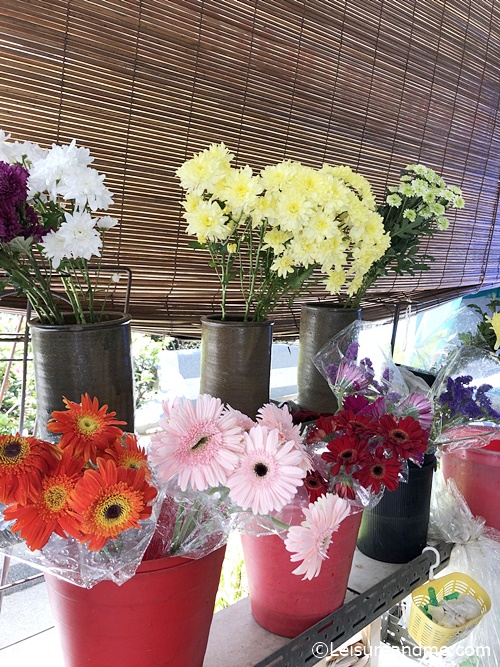 We bought some fresh flowers from this shop. The seller is always nice and kind.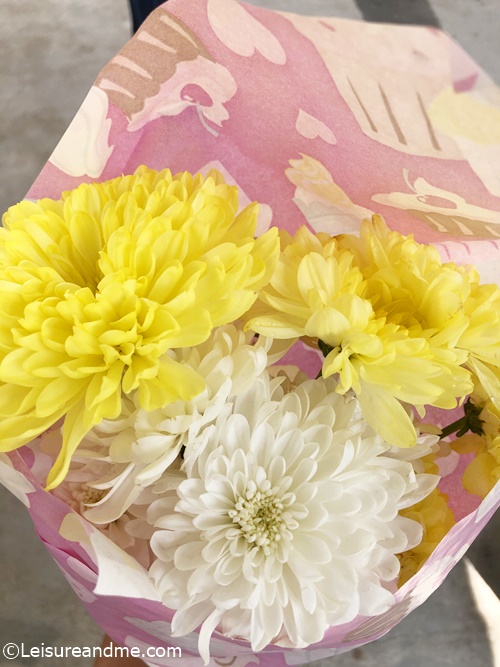 In Sri Lanka, we usually offer flowers arranging those into a tray. Usually, we spend time arranging flowers, sorting those according to flower colour or shape until we come up with a beautiful design. But, here in Singapore, as we buy fresh flowers with the stem, usually these are arranged in a beautiful vase.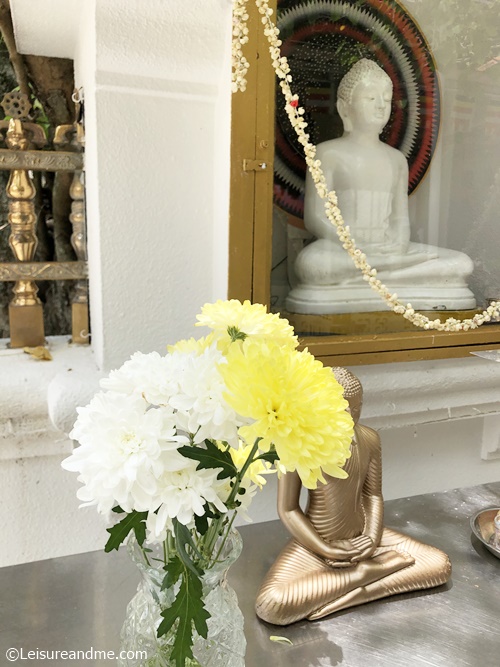 Although it was a weekday when there are not many visitors to the temple, we could see some beautiful flower arrangements that were done by other visitors.
After our worshipping and rituals in the temple, I spent time capturing some of those beautiful flower arrangements. I thought it would be nice sharing these arrangements with others to understand the Buddhist culture.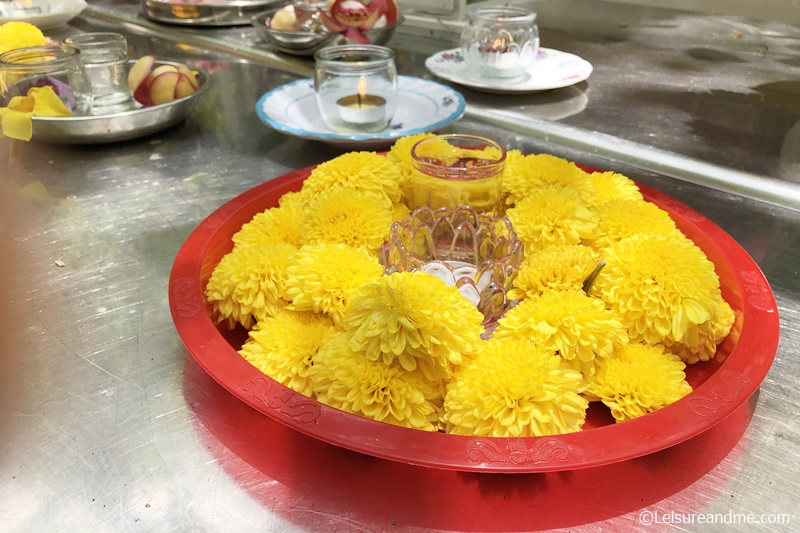 Below is another flower arrangement in the traditional Sri Lankan way where flowers were arranged on a tray to offer Lord Buddha. These beautiful orchids are perfect for a beautiful flower tray.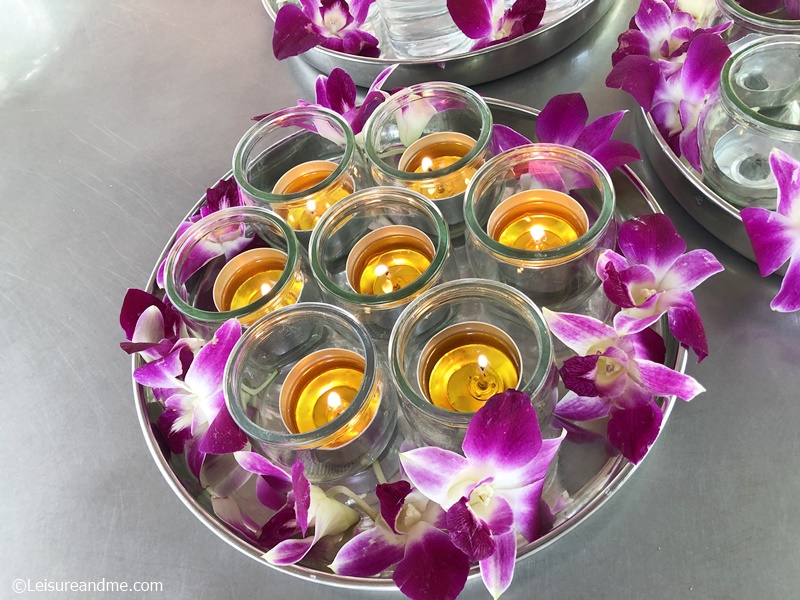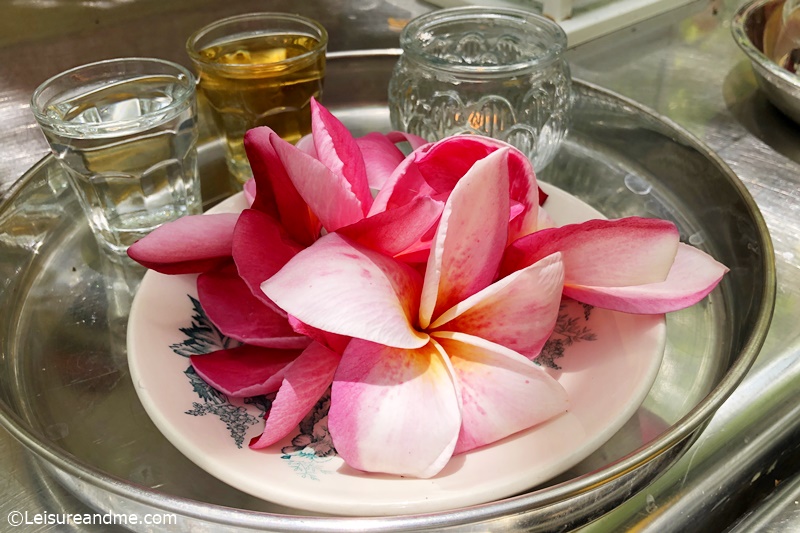 Below are some other flower arrangements. These are fresh cut flowers and were nicely arranged in vases.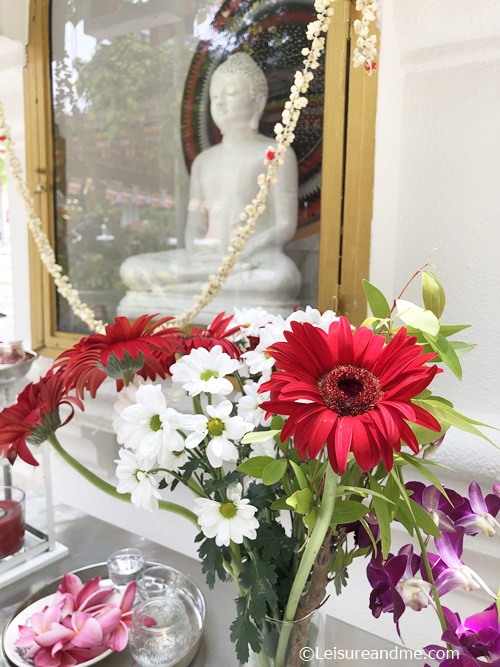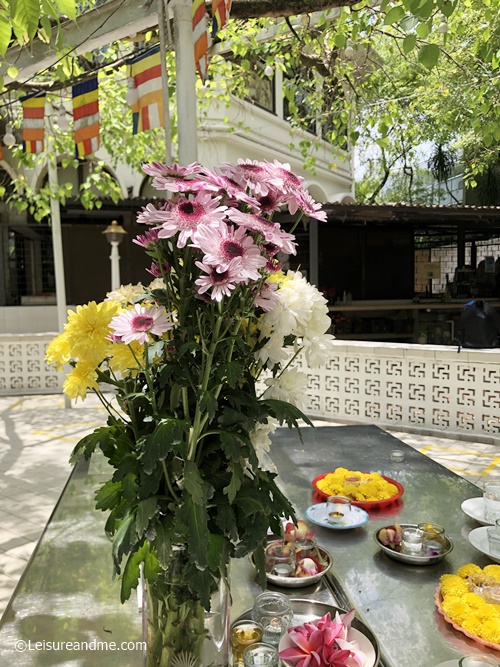 I also found the below oil lamp. It was attractive in bright red colour.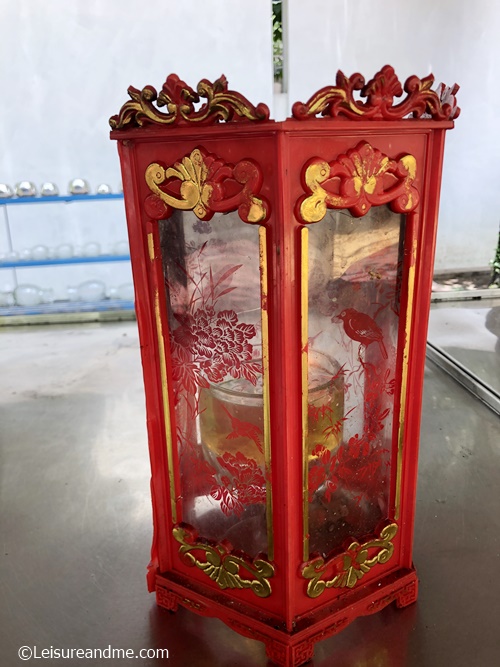 After spending some quality time in the temple, we left the place. I noticed the below signage before leaving the temple. It was at the gate, easily visible for anyone who enter the temple. This sign explains the proper attire for the temple.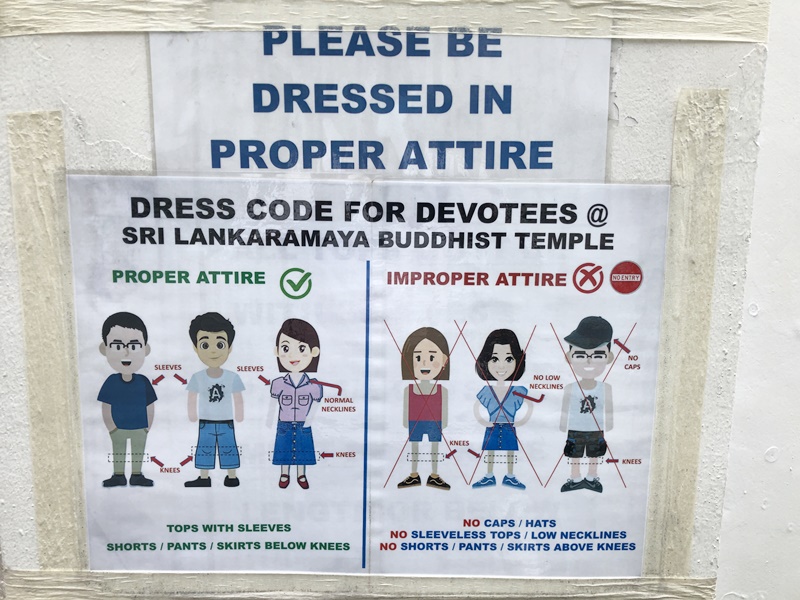 Not only to Sri Lankaramaya temple, but these guidelines are also applicable for any Buddhist temple. Read this post on things you should know before visiting Buddhist Temples and Monasteries which is helpful to know when you travel around and plan to visit a Buddhist temple.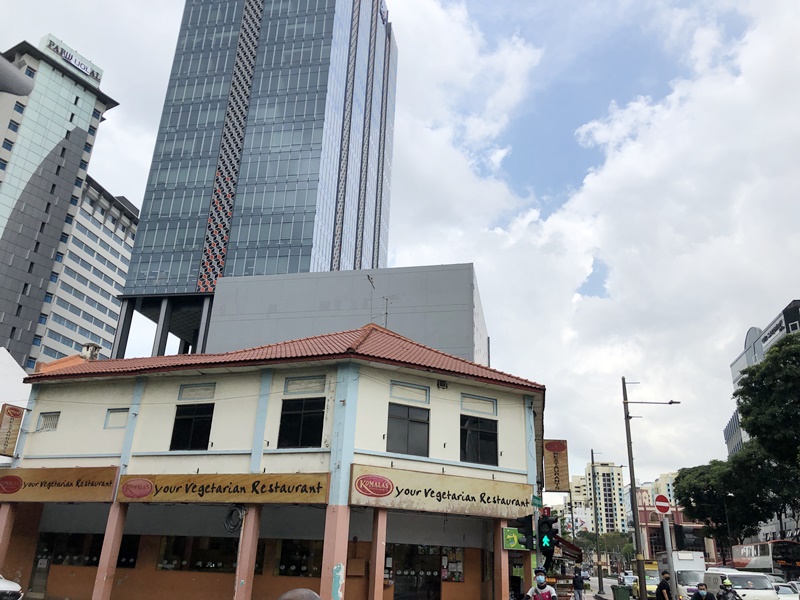 We decided to have our lunch in Little India as we were craving Indian food. Usually, Little India keeps me busy with street views, wall murals and shophouses.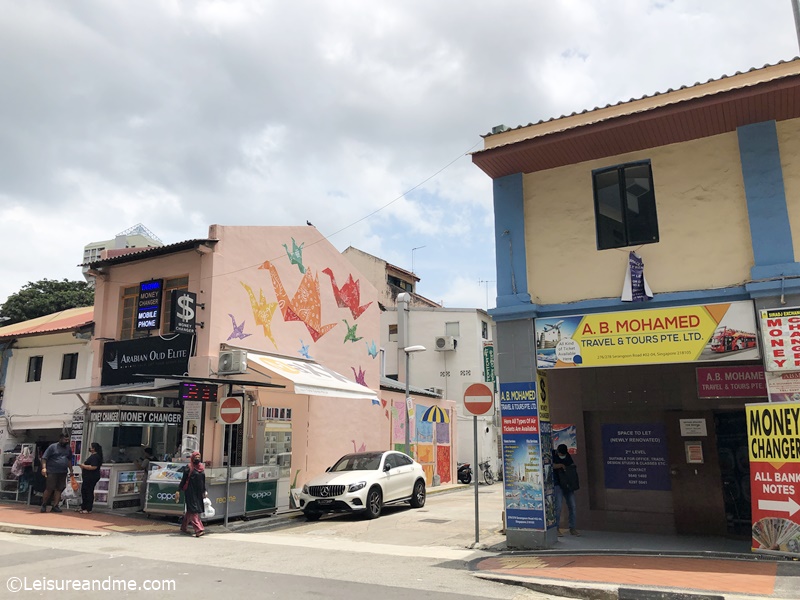 On every visit, I find another shophouse with a beautiful & colourful design. It was the same on this day too.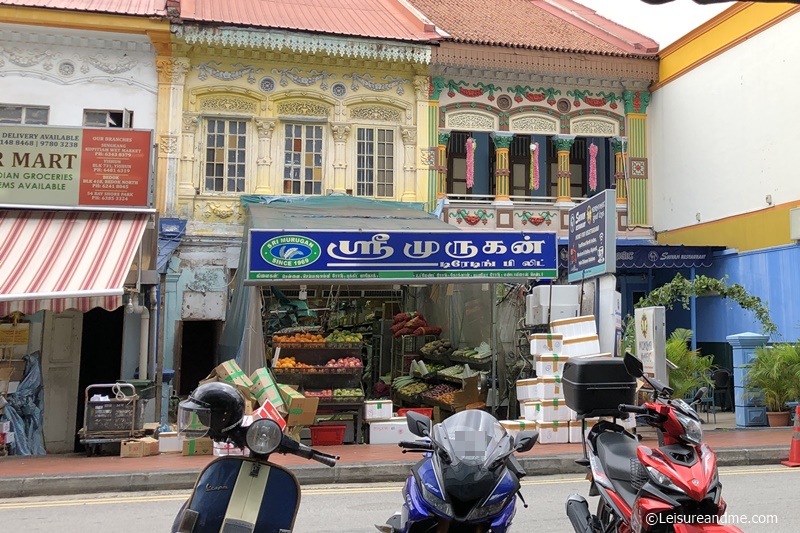 We had our lunch in our favourite restaurant in Little India. It is like a hidden gem where there is no crowd. Food is tasty and a peaceful place compared to other popular restaurants in Little India. The opposite of the restaurant is these colourful elephants.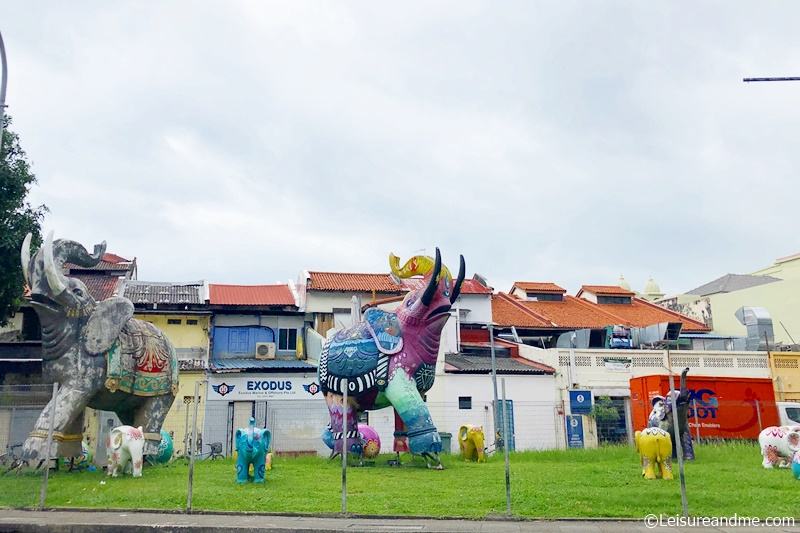 As this is a common sight to me I didn't spend time going near the elephant decorations, But I captured a photo while my husband was paying the bill at the restaurant. Check this post to see more pictures of these colourful elephant sculptures of Little India.
Little India is colourful and there are so many things to watch and admire. Check colours of Little India too.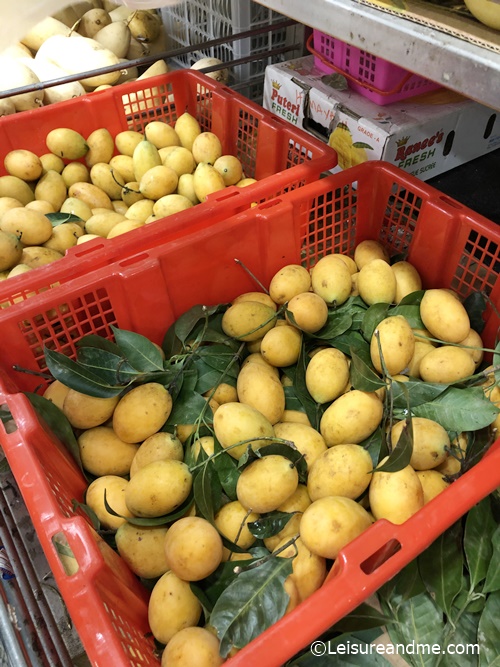 We went to Mustafa Centre, the most popular place for shopping in Little India to buy some stuff. I found these plum mangoes and bought a few. This was the first time we tasted plum mangoes which are really small fruits just a size of a plum compared to usual mangoes.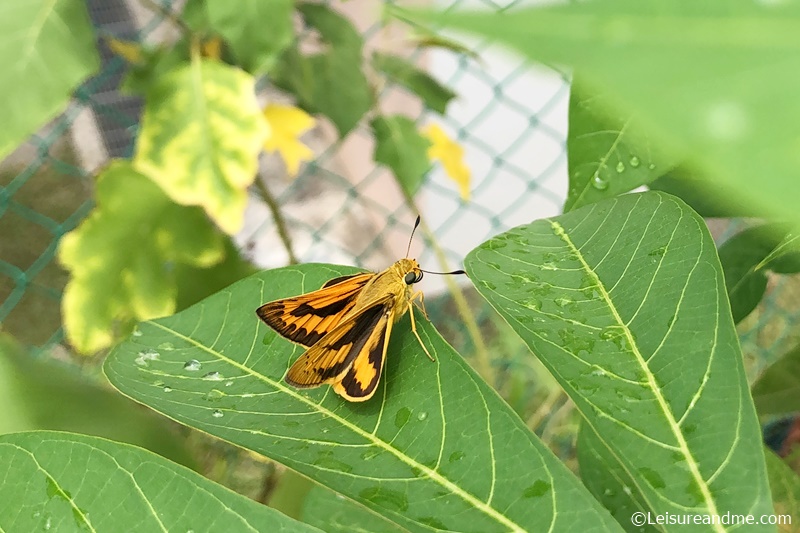 It was a peaceful and happy day where I spent most of the time at the Sri Lankaramaya temple. Our visit to Little India made the day better with good food and other good stuff.
Finally, this butterfly could make me happy because I am not fast as a butterfly to capture them before flying. But, I captured a butterfly this time. 🙂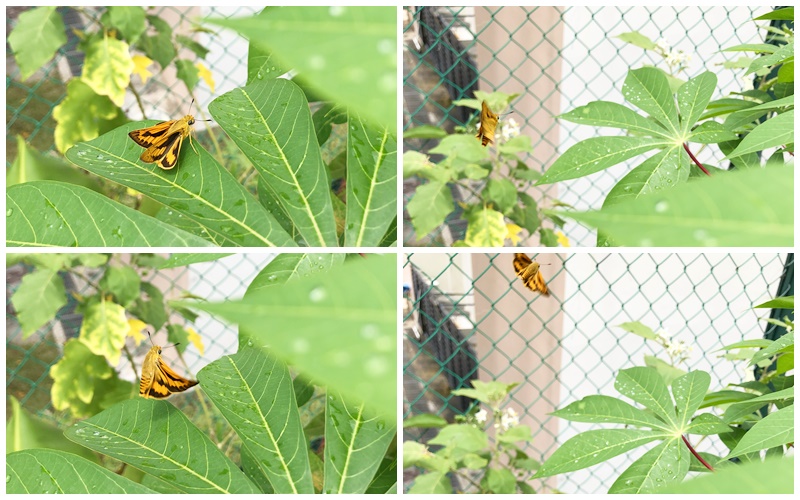 It was another day in sunny Singapore with the best memories!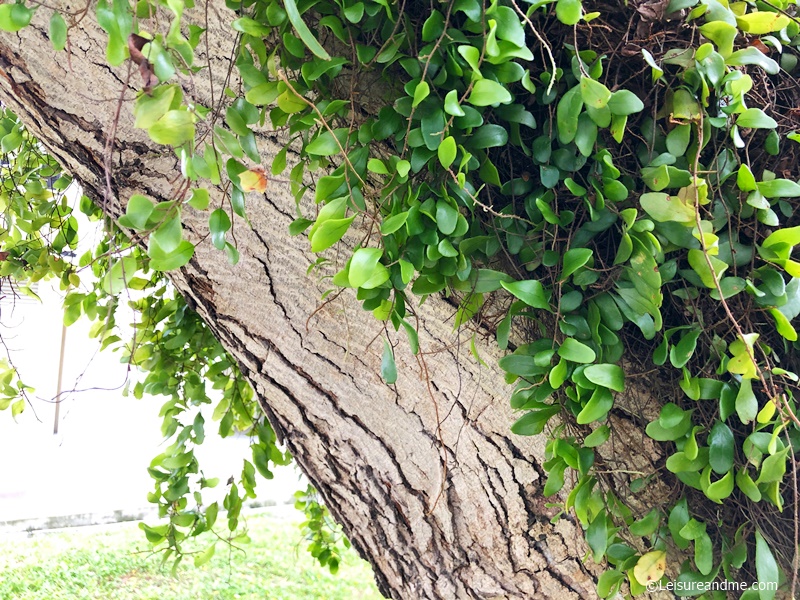 How was your week so far? Please share your thoughts in a comment.
**Sharing this post with some of the linky parties shared on my blog linky list.