Do you know that there is a herd of colourful elephants in Little India, Singapore? From big elephants to small little ones, you can find different elephants decorated with colourful artwork. This post is about our hunting of elephant sculptures in Little India!
Little India, which is one of the historical districts of Singapore is one of the tourist attractions that has many things to offer. From colourful street arts to delicious food there are many things to do in Little India including vibrant temples. These colourful elephant sculptures are another attraction in Hindoo Road, Little India.
Recently I shared this colours of Little India post to feature some of the colourful attractions that anyone can enjoy. A walking tour is one of the best ways to experience Little India's culture and history.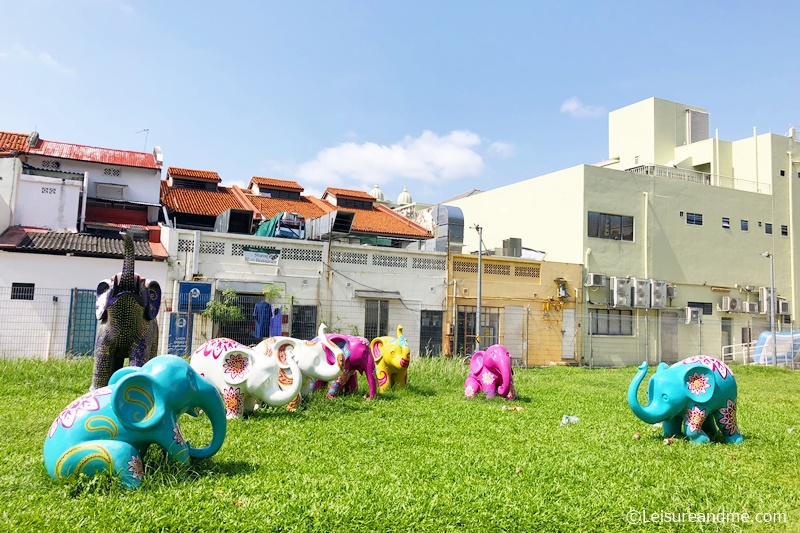 We found these colourful elephant sculptures on Hinddo road every time we visited our favourite eating place 'Palaniyappa Restaurant'. As I mentioned in this post too, we see these elephant sculptures on most of our Little India visits. Finally, I thought it is better to share some of the photos as a blog post to share the vibrant colours, artwork and beauty of Little India with the world.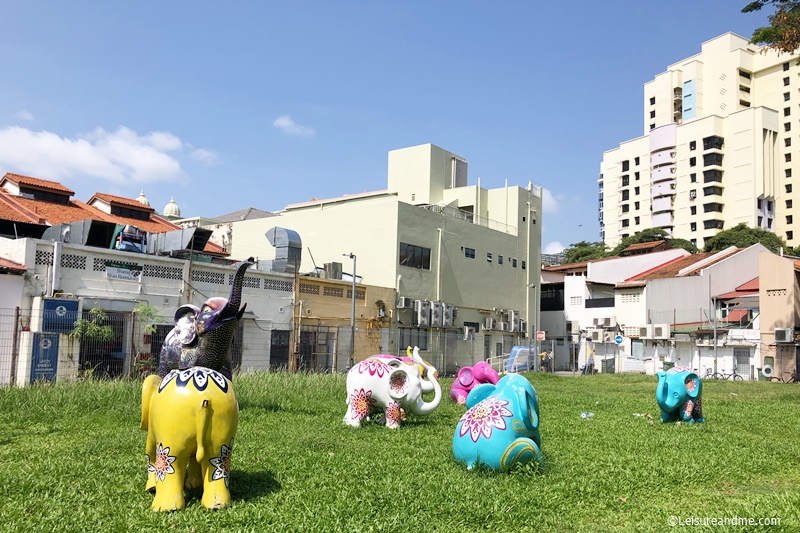 If you like posing, these elephants will give you a beautiful and colourful photo opportunity too 🙂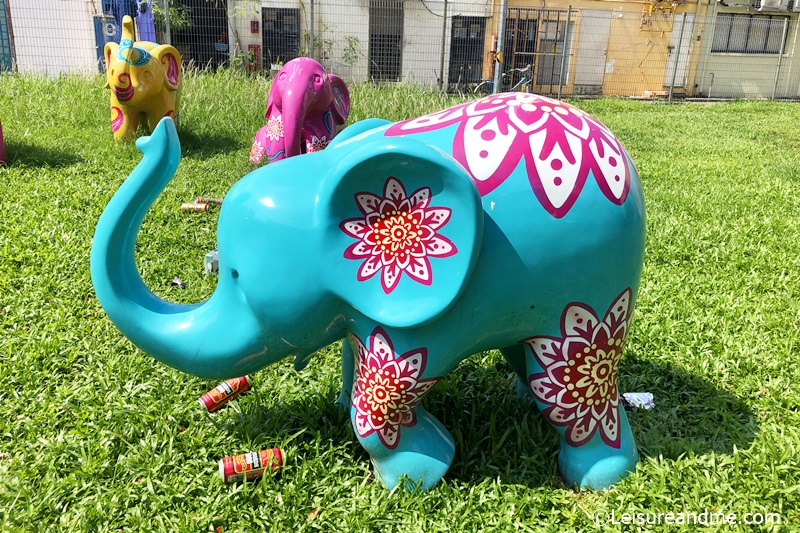 I found this little elephant is so adorable. But, someone has forgotten to throw his drink cans into a dustbin.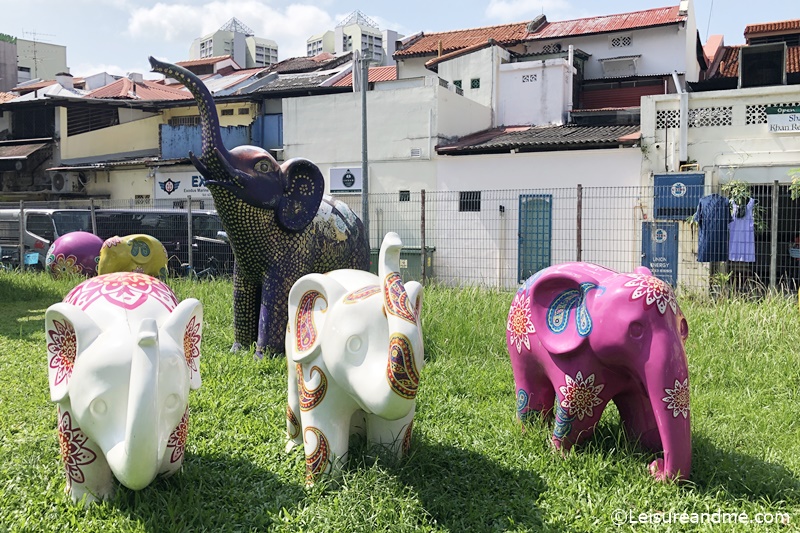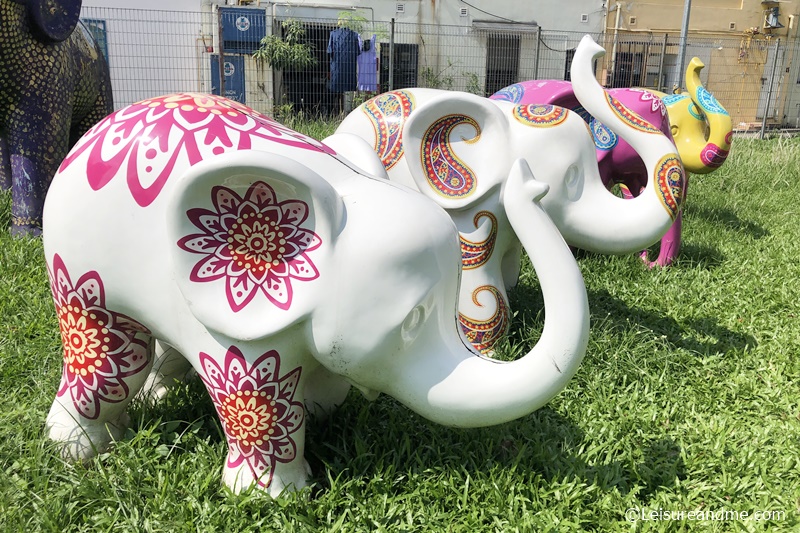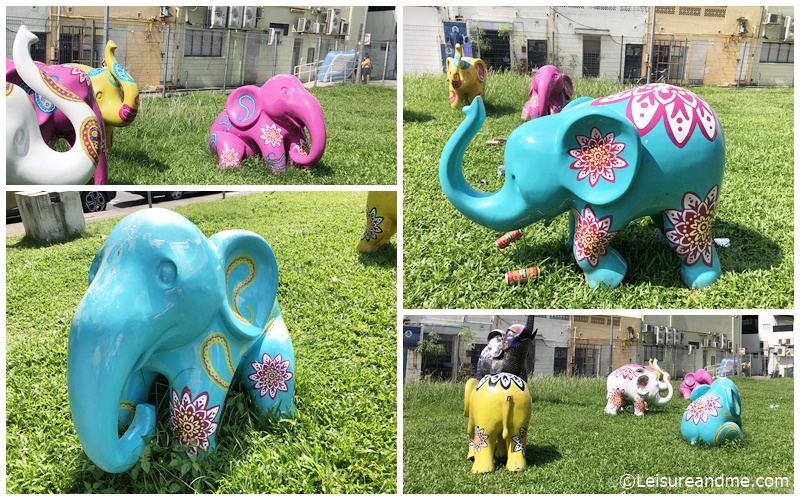 I found that the artwork of these elephants is done by ZERO, one of the famous street art artists in Singapore. It is named as Makara.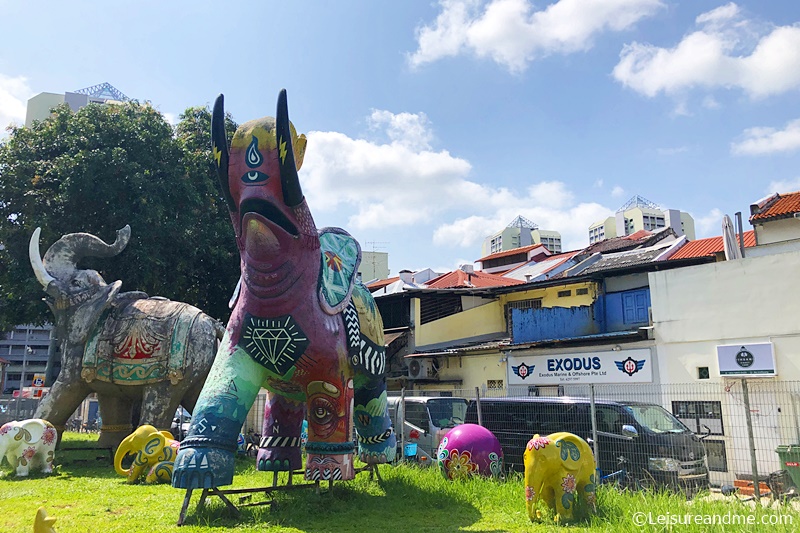 Palaniyappa Restaurant which is one of our favourite restaurants in Little India is located just opposite these elephant sculptures. I mentioned it in this post as well. We visit this restaurant frequently, and we found these colourful elephants too.
Don't forget to look at the sidewall of the building this restaurant is located. It is one of the famous murals of Little India.
Working Class Hero – Mural by ZERO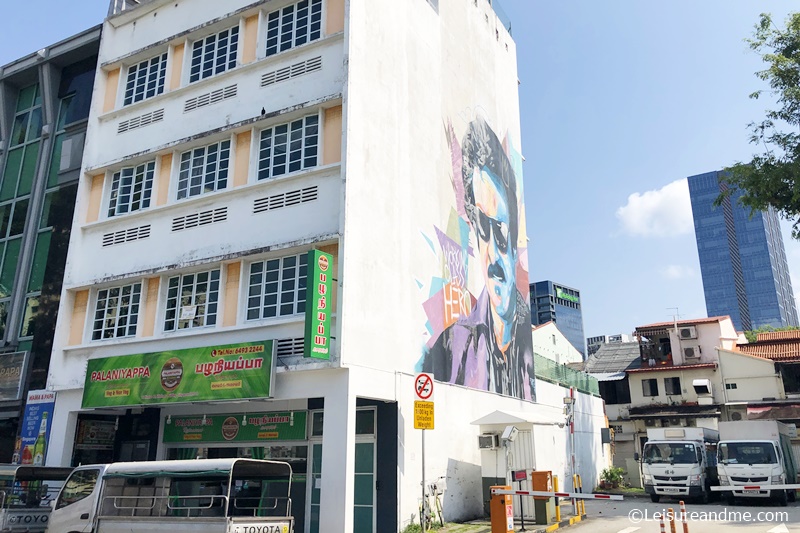 "Working Class Hero", is a mural done by ZERO who is a popular artist in Singapore who has contributed great art pieces. This mural is done as a tribute to the migrant workers in Singapore.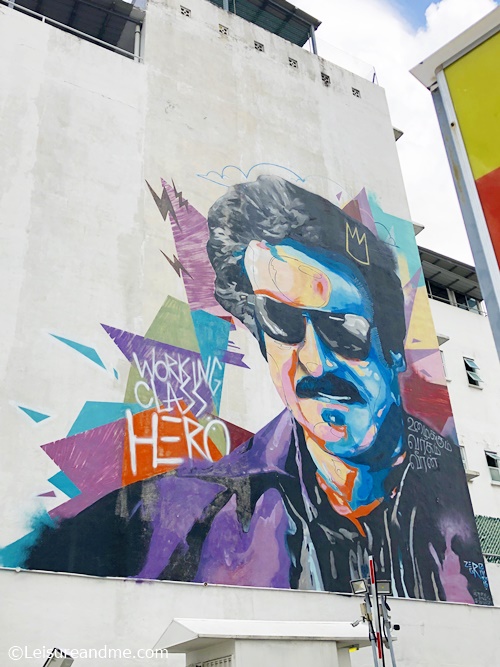 Location of the mural and Palaniyappa Restaurant: 11 Hindoo Road (Carpark)
Location of the Elephant sculptures: Just opposite the Palaniyappa Restaurant at Hindoo Road
Do you think these elephants are colourful and adorable? Please share your thoughts as a comment.
**Sharing this post with some of the linky parties shared on my blog linky list.
Check walking along the streets of Little India
Recently I shared photos of Tekka Centre murals too. Please read.