If you like to enjoy views of street art in Nagoya, Batam then scroll down slowly and enjoy the views virtually! On day 2 of our 3D2N Batam itinerary, we decided to walk to the Nagoya Hill shopping mall from the Harmony hotel, the place we stayed. It was morning and not so sunny. On the other hand, the streets were not crowded and it was perfect for an enjoyable city walk. What did we encounter? Among the other Nagoya city attractions, we found these wall murals! These colourful and meaningful street arts covered a low height wall that expands from one end of the street towards the Nagoya Hill mall.
Therefore, here is a blog post to show the street art in Nagoya, Batam, Indonesia.
Street art in Nagoya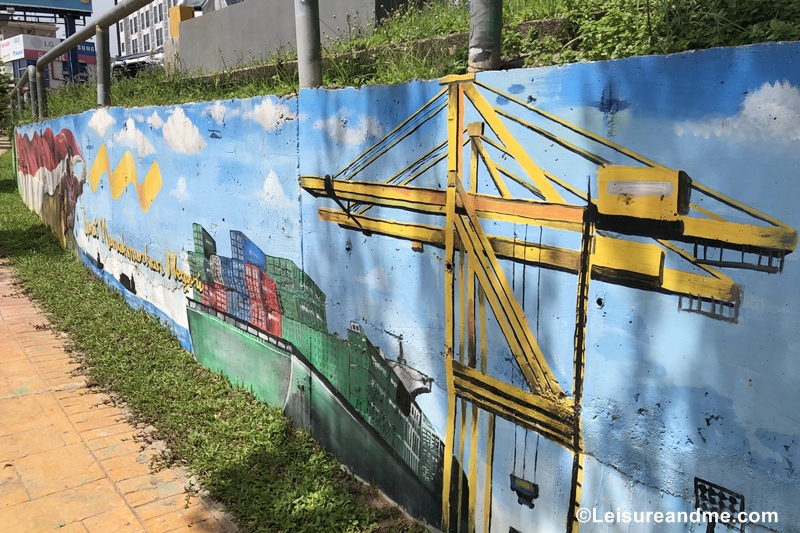 Street arts are a wonderful attraction in any city and mostly these are available for free of charge. If you admire city walks, city views and unique experiences, be sure to hunt street art and wall murals in any city you travel. While Batam is famous for shopping, spa and other activities such as food & dining, we had unique and not so common activities during our 3D2N Batam getaway in Indonesia.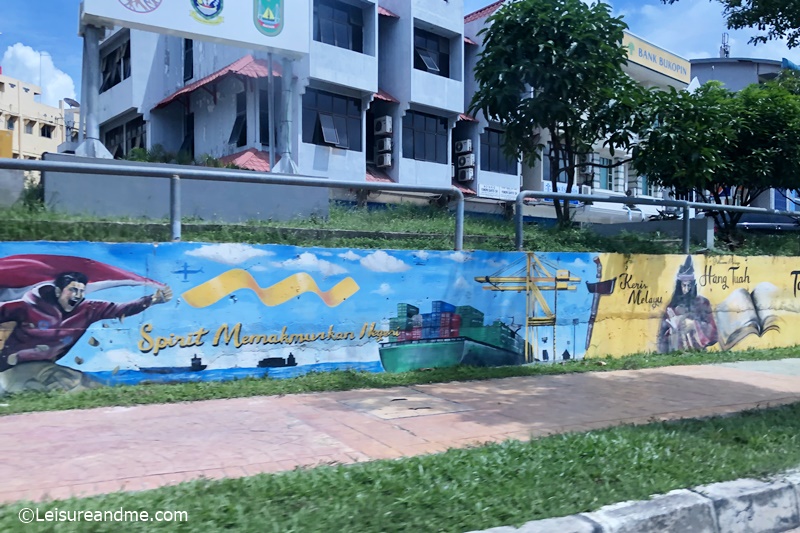 Why Nagoya?
Batam is a very popular destination in Indonesia where it is perfect for weekend getaways for many Singapore residents. This makes a reason for the difficulty in finding hotels when you want to plan a last-minute trip. Simply, most of the time the hotels are fully booked. The same happened to us when we planned our Batam trip via Batam City Centre. And finally, we could reach Batam through Harbourfront ferry terminal and Nagoya is the nearest city to the Harmony Hotel where we stayed.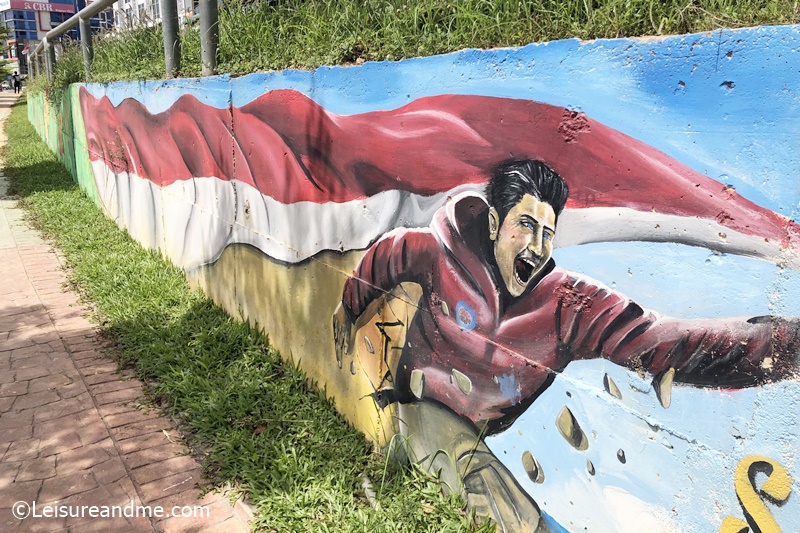 By looking at these first wall murals, it seems the artists try to feature the culture and history of Indonesia or Batam Island. Anyway, this is my idea by looking at the street art and I don't understand the words in these murals.
Pictures say thousands of words!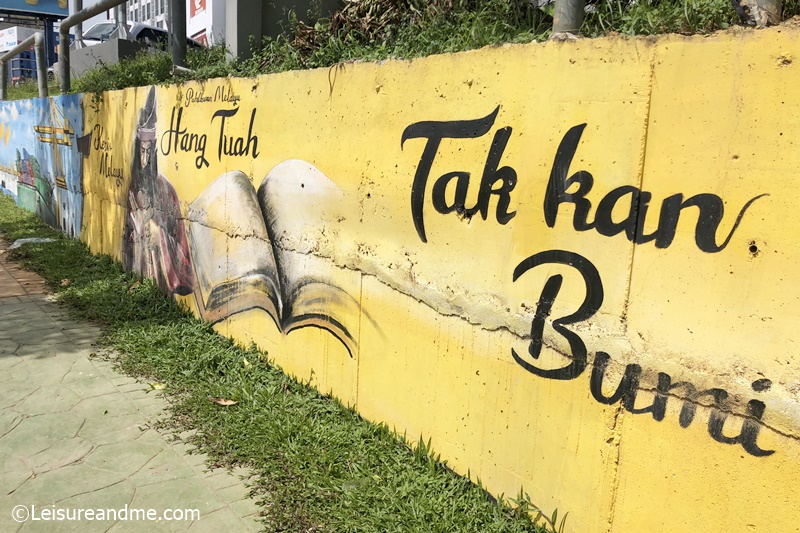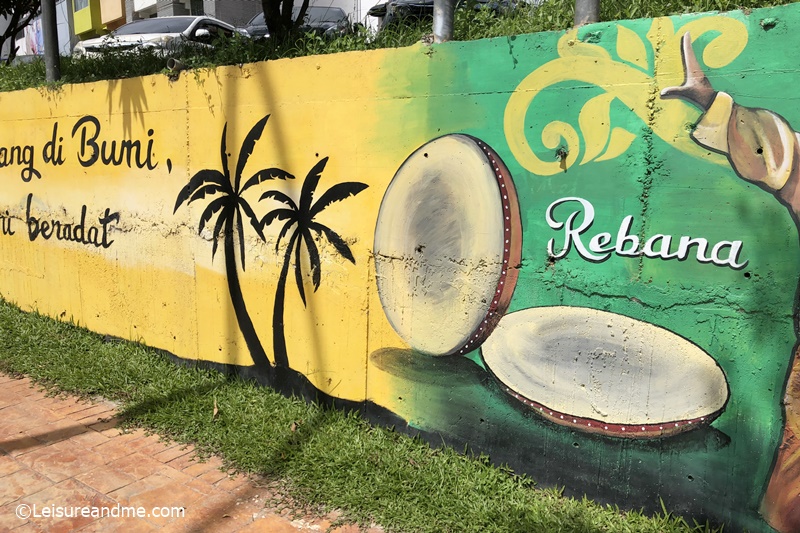 In these street art,they feature "Rebana". Rebana is a musical instrument that is used in cultural activities and it is popular in Indonesia, Malaysia and also in Singapore. In Sri Lanka, the same instrument is used and called "Rabana" (රබාන) which is a handheld traditional drum.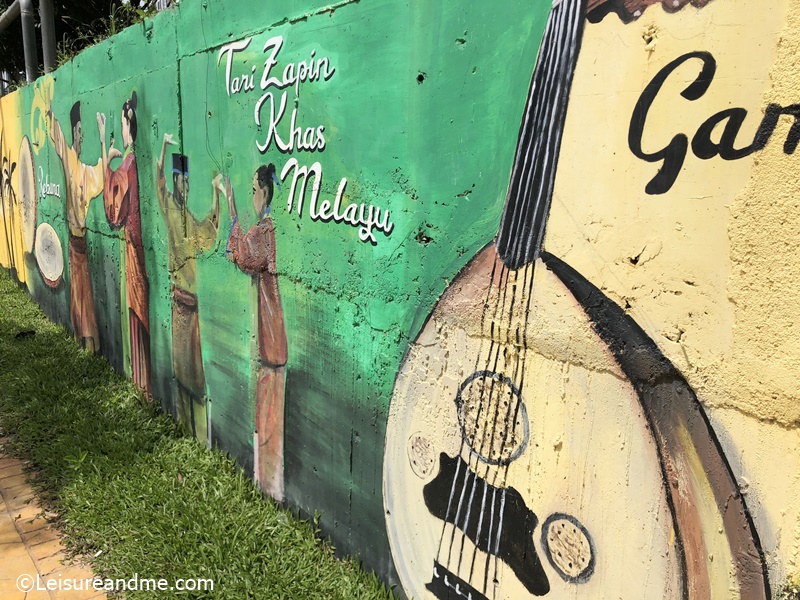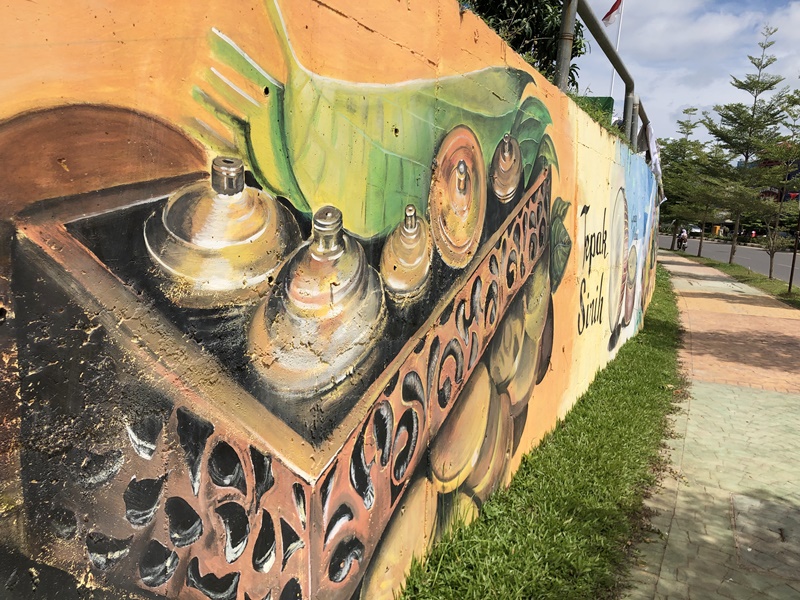 After viewing the street art in Nagoya that feature cultural activities, the next wall features some beautiful flowers.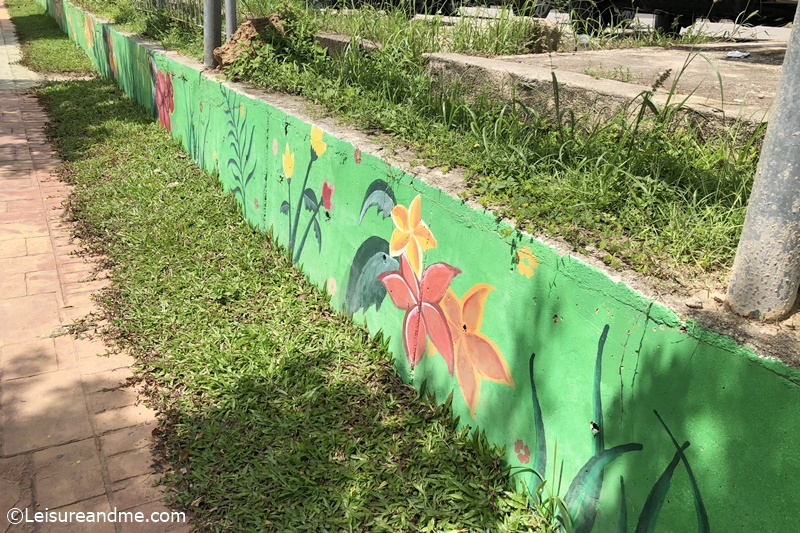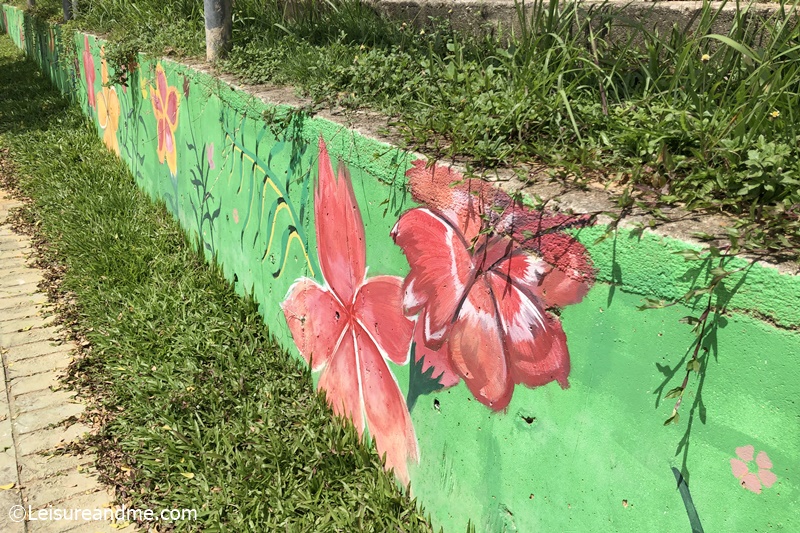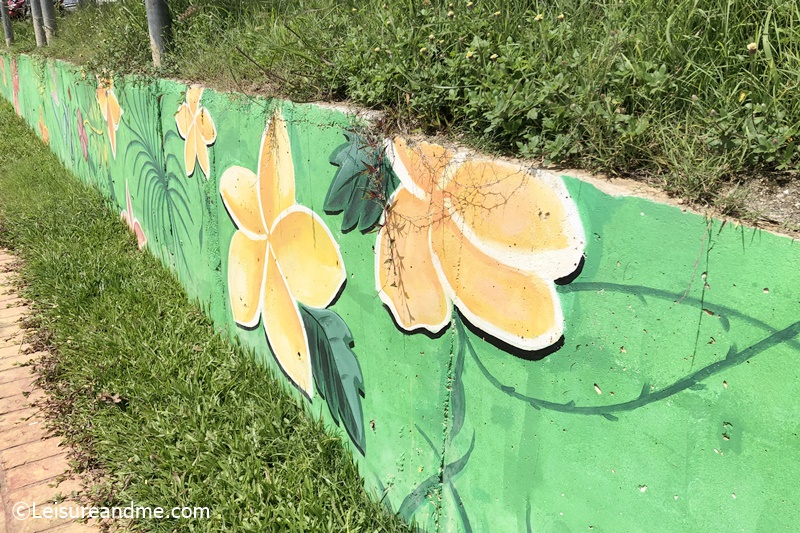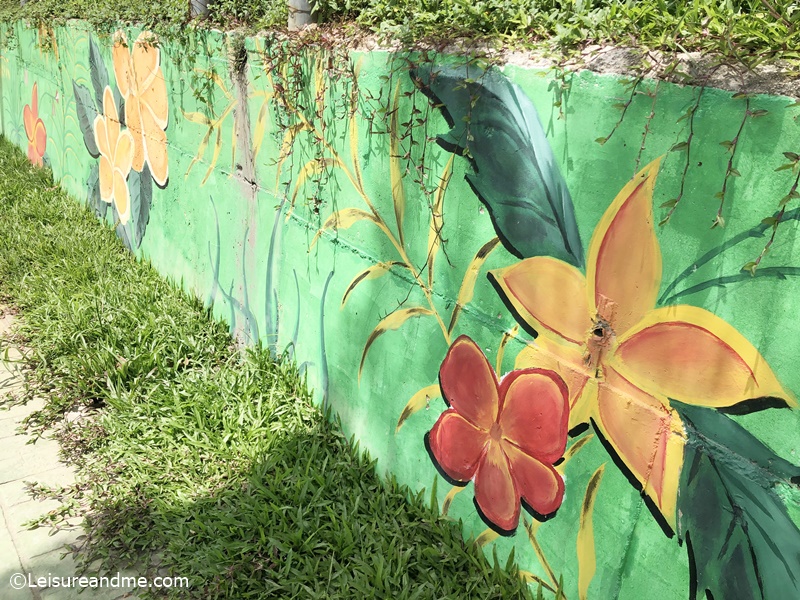 We enjoyed this street art in Nagoya while walking towards the Nagoya Hill shopping mall. It was relaxing and these add beauty to the city.
Check more Batam street art
How about you? Do you like street art and wall murals? Let me know in the comments.
**Sharing this post with some of the linky parties shared on my blog linky list.
More attractions from Batam
Maha Vihara Duta Maitreya Temple