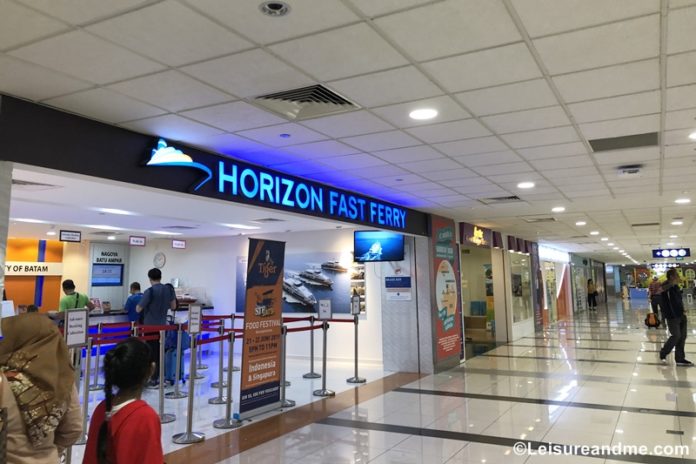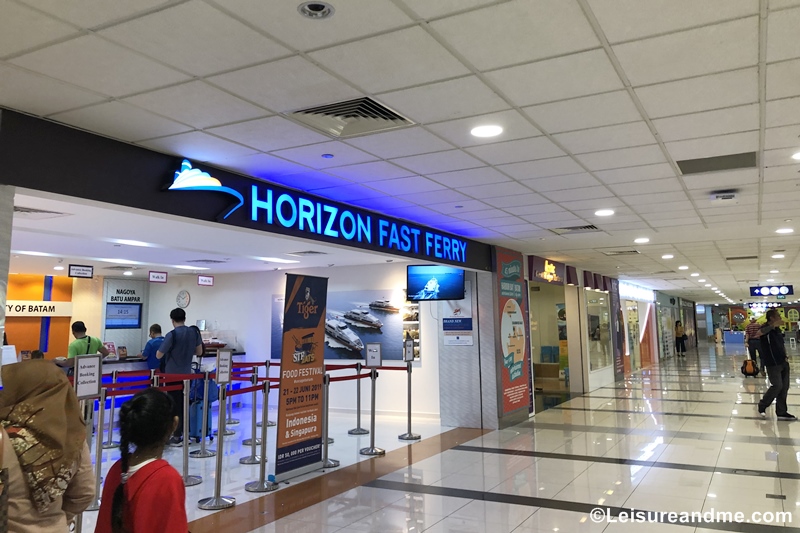 Well, we are planning our Batam Getaway! Yes, our next holiday is a 3D2N itinerary to Batam, Indonesia. Most of the trip is already planned and it is time to pack our luggage. Although I've planned few Indonesia trips we couldn't make it due to reasons. Finally we could make it happen! 🙂
Below are some of the details of planning our Batam getaway. I am sharing these initial preparation details to help anyone who look for details to visit Batam Island of Indonesia. Anyway, wait for our actual experiences in Batam once we arrived from the holiday!I wil update this post with new article links once published.
Below are the steps of our trip planning to Batam, Indonesia.
Steps to planning Batam Getaway
Visa Requirements to Indonesia
First we checked visa requirements to Batam. Luckily, Sri Lankan passport holders are eligible for free visa. That is Sri Lankans do not require involving in visa application and approval process before reaching Indonesia. Big reliefs for us as most of our holidays are with last minute decisions. Why? When there are countries that allow Sri Lankans to enter with free visa facility, it is a big relief.
Anyway, depending on the nationality you hold, please check Indonesia visa requirements before planning further things such as accommodation and ferry/flight tickets.
Check and book the flights and Ferry tickets to Batam
You can fly or take a ferry to Batam Island from Singapore. We checked both options. Compared to both options, we found that ferry transfer is more popular and it is also a cheap option to travel to Batam. However I am with a little travel phobia to experience ferry. We compared both options. But, finally it was me suggested ferry travel to Batam island as it is going to be a new experience!
Finally we booked ferry to Batam with Horizon Fast Ferry.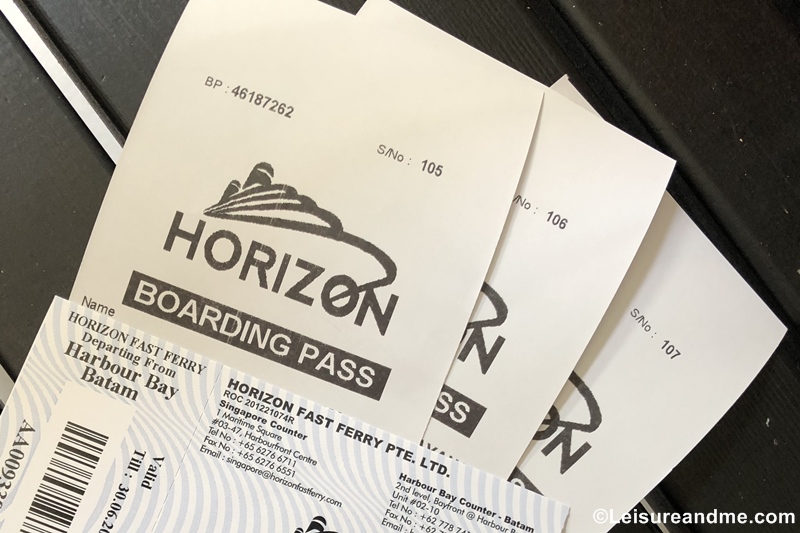 Why Horizon Fast Ferry? Simply, we wanted to reach Batam Harbour Bay terminal as our hotel is near to that ferry terminal. Only Batam Fast Ferry and Horizon Fast Ferry operates to Harbour Bay ferry from Singapore Harbourfront ferry terminal.
Okay, we booked our ferry tickets and even we collected our boarding tickets from the Horizon Fast Ferry counter at Harbourfront. Ready to go!
Book Batam Accommodation
After confirming to travel by ferry, next we wanted to book hotel.We found few hotels interesting. One of our concerns was kid friendly hotel with spacious room.Some hotels were booked at the time of checking.
We ended up booking Delux room at Harmoni Hotel Batam which is a 4 star hotel. Hope it will be an enjoyable stay there. This hotel is walking distance away from popular Nagoya Hill shopping Mall and Harbour Bay Mall. So, shopping will be much easier!
Things to do in Batam, Indonesia
Now it is time to plan our activity plan to make this Batam getaway a memorable one. There are many things to do in Batam. Howeevr we are looking for kid friendly activities in between.AT present we have below ideas in mind and these activities may change depending on the situation once we are in Batam.
Food experience including local cuisine of Indonesia
Dining at seafood restaurants at Harbour Bay
Shopping at Nagoya Hill shopping mall, Harbour Bay Mall, Mega Mall and DC mall
Funworld Nagoya Citywalk
Relaxing massage and spa
Maha Vihara Duta Maitreya Temple (Update : Check our travelogue from the Maha Vihara Duta Maitreya Temple )
Tua Pek Kong Temple (Vihara Budhi Bhakti Temple)
Golden city Batam
Nongsa Beach
Barelang Bridges
Getting here and there
I checked many websites for details. It seems taxi hire is quite safe when you book from the hotel or approved taxi centers. So, we will plan taxi for traveling here and there unless the attractions are not in walking distance.
Money and currency rates
When traveling to another country, exchange rates and available options are another concern for us. As I found, in Indonesia there are places and businesses that accepts Singapore dollars.(Not confirmed).Otherwise we should carry Indonesian Rupiah.
As for any other country, this is our next concern. As I found, it is easy to use dollars there while using Cambodian riel for some transactions.
Finally, all the main things are planned. Now it is time to pack our luggage. Once we return from Batam, this blog will update from our experience in Batam same as I did after our Phnom Penh trip. Till that check our Phnom Penh 4D3N itinerary!
Update: We had enjoyable time in Batam.Check here for the 3D2N Batam itinerary which I shared recently.