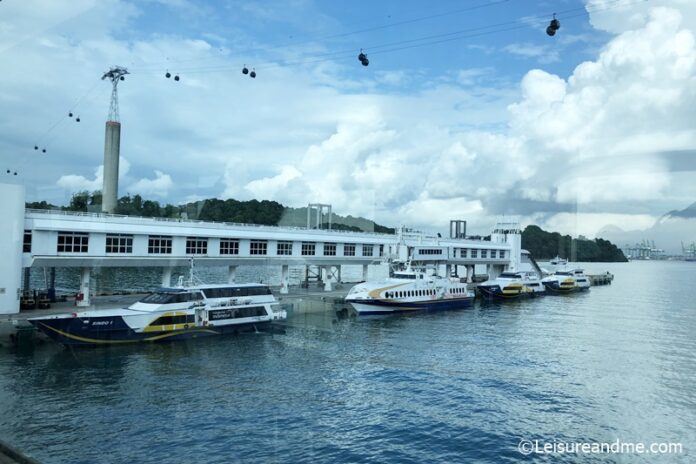 Well, this is a photo essay of our Singapore to Batam trip by ferry. Although I shared our Batam 3D2N itinerary and also a photo essay on Batam to Singapore ferry trip, I still have some interesting pictures that were taken during our trip. And these were taken on our departure from Singapore and it was our first day of the trip. Ocean & and sky views are beautiful and I thought I should share these photos as there are some Singapore landmark views from the ocean too.
Harbourfront Ferry Terminal – Singapore
Our journey from Singapore to Batam, Indonesia started from the Harbourfront ferry terminal. We booked our ferry tickets to travel with Horizon Fast Ferry.
Below are some of the captures of ferries and Harbourfront ferry terminal which I captured while we were inside our ferry.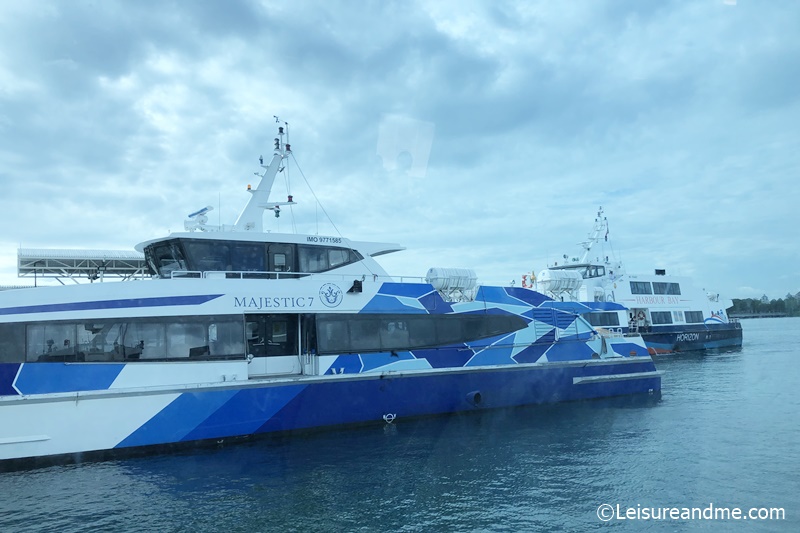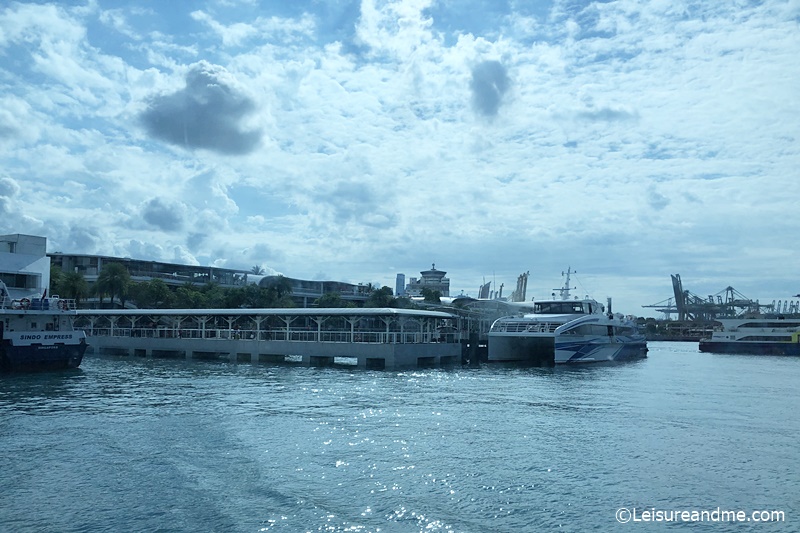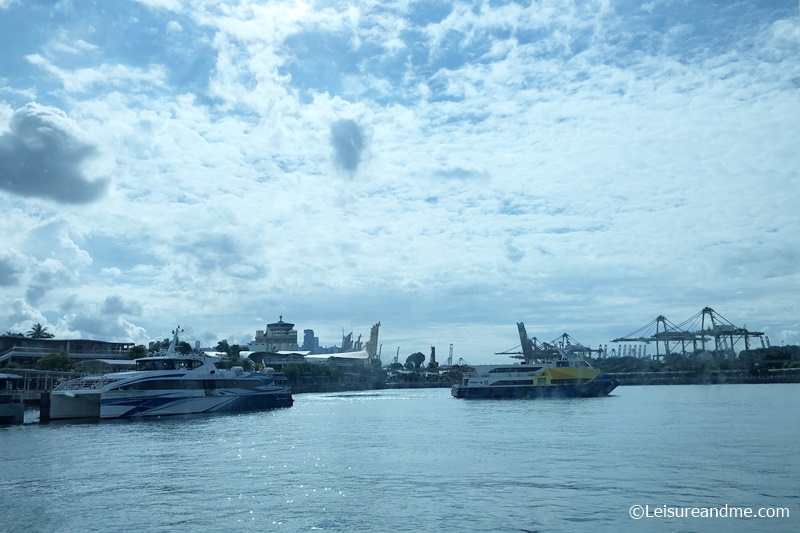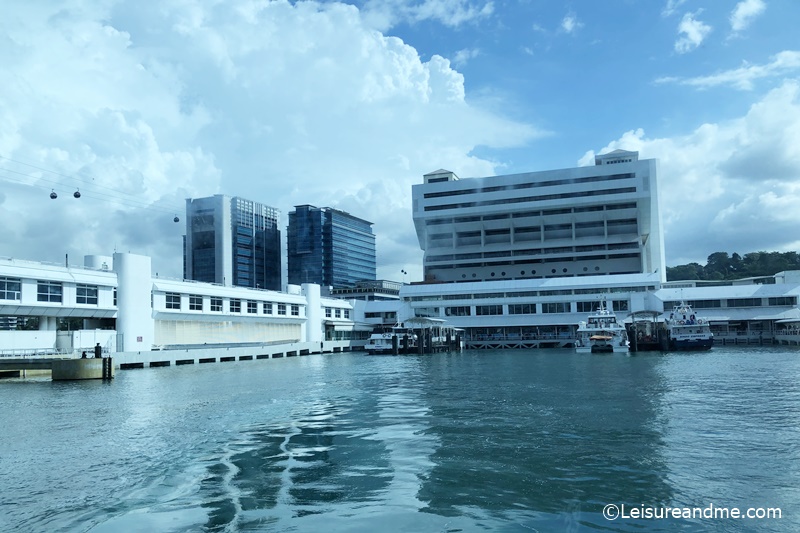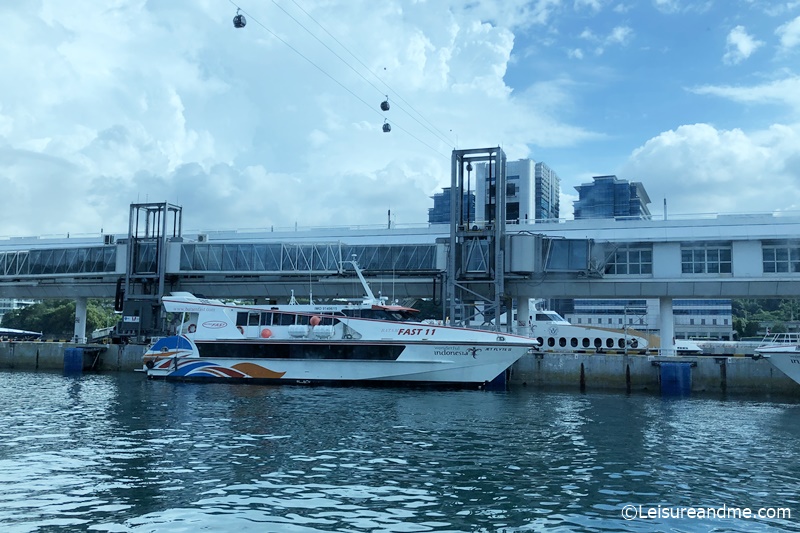 Reflections at Keppel Bay, Singapore
While we were departing from Singapore, the first iconic landmark from the ocean was this beautiful waterfront residential complex, Reflections at Keppel Bay. While there are iconic landmarks in Singapore, the view of this luxury waterfront residential complex from the ocean was simply fantastic!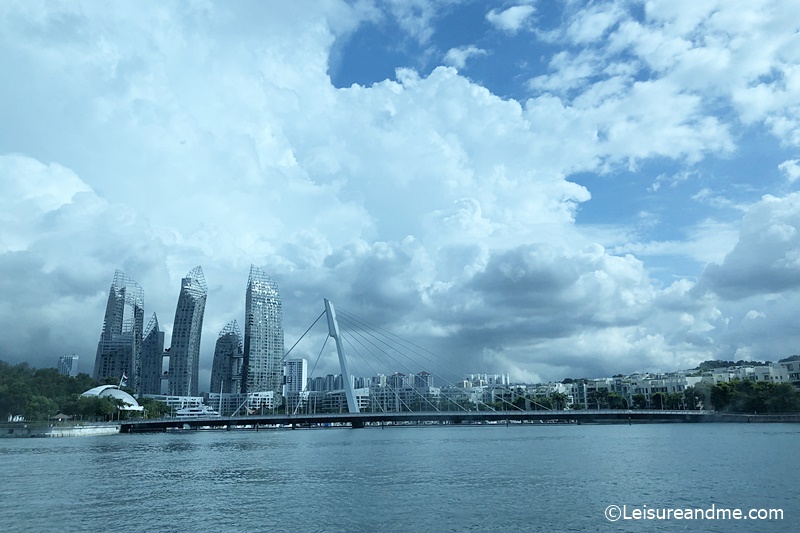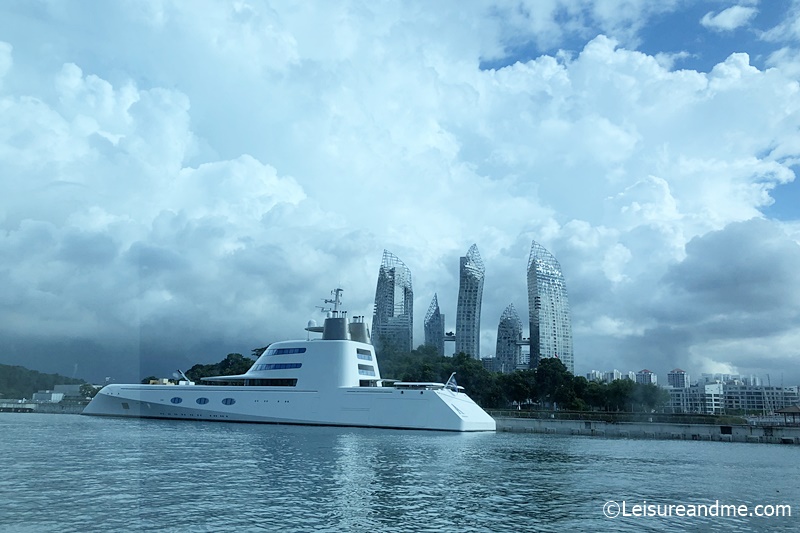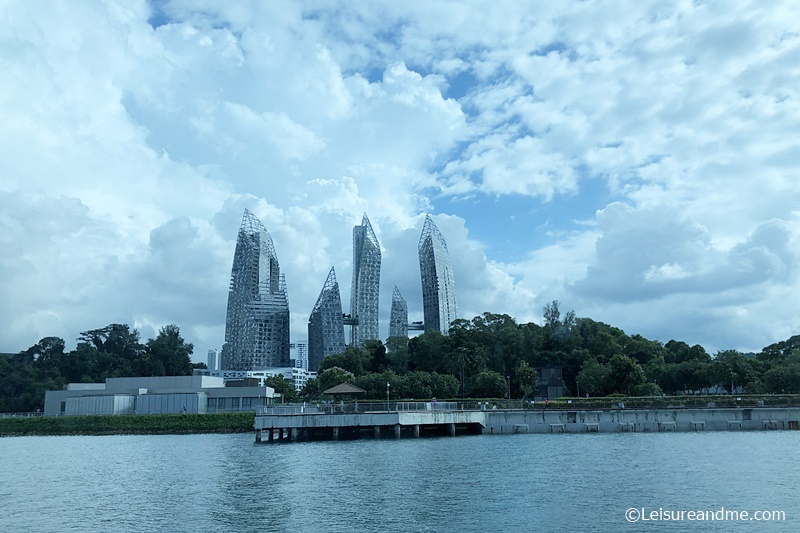 Ocean, sky, islands and ships
The next views were simply the large ocean, ships, sky and islands. Ocean views were sometimes scary, sometimes beautiful and sometimes unforgettable.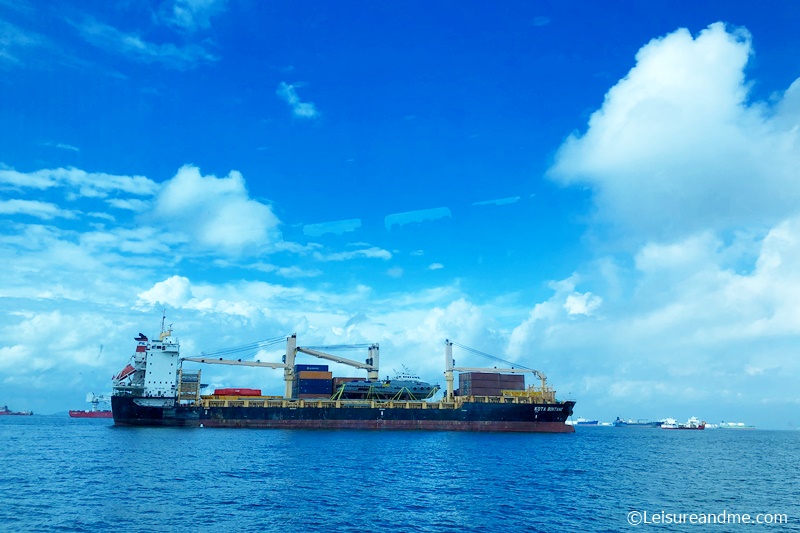 Clouds made designs over the sky that allowed me to capture different sky views over the blue ocean.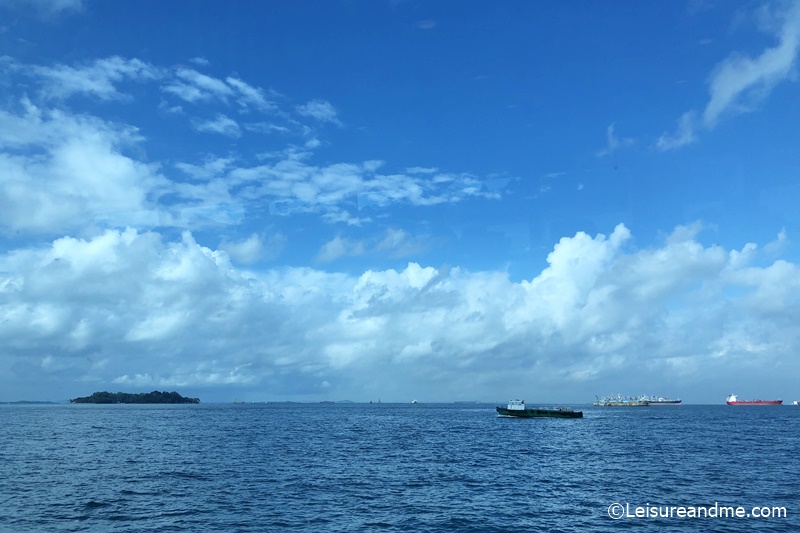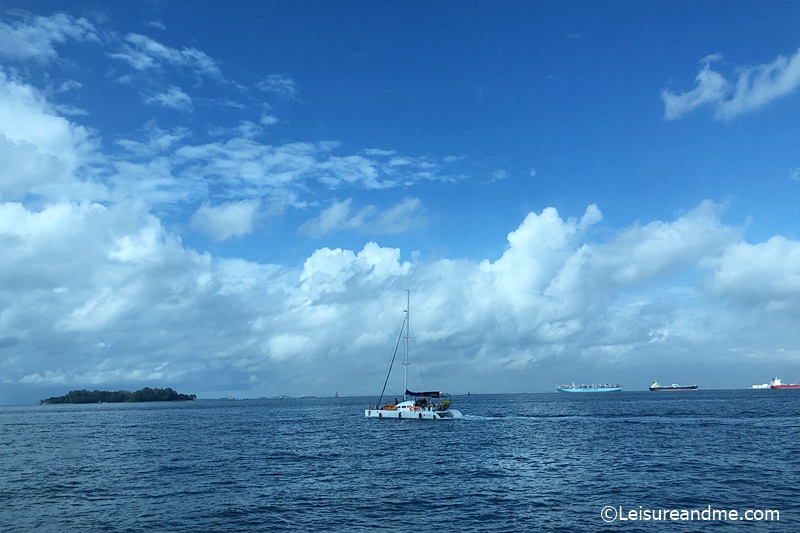 We saw beautiful islands during our first day from Singapore to Batam. It was a beautiful sight with lush greenery while we only saw blue waters and sky for some time.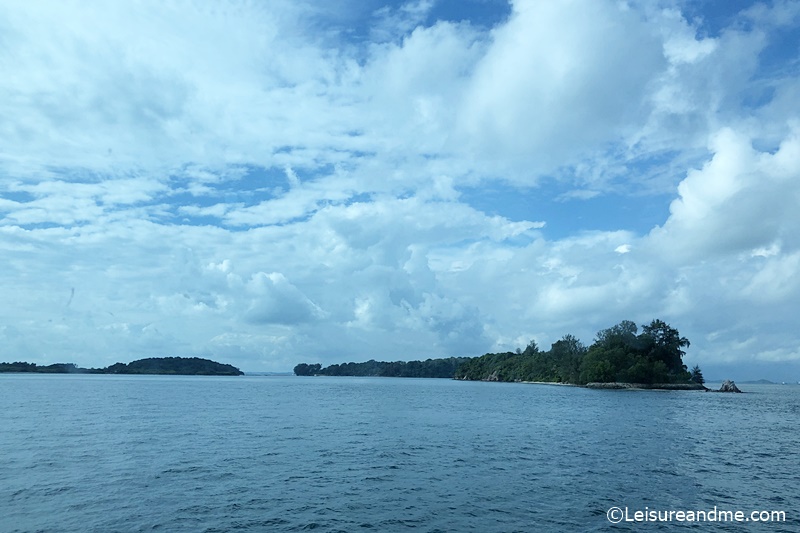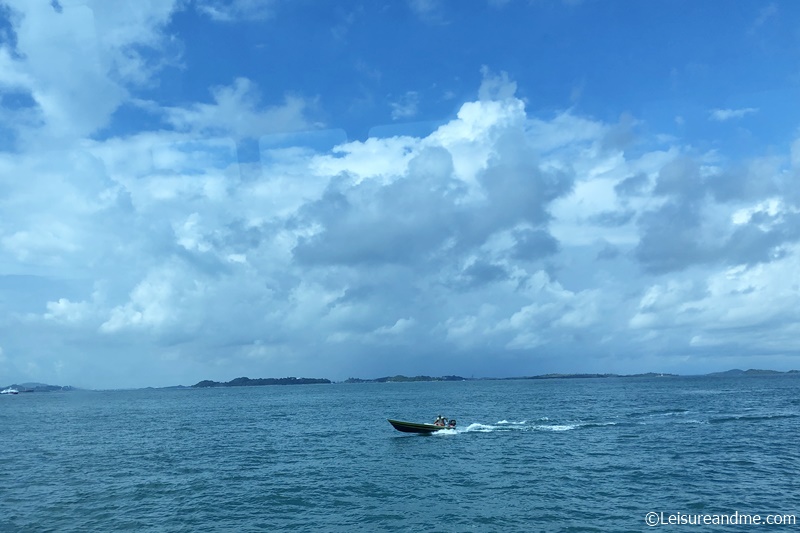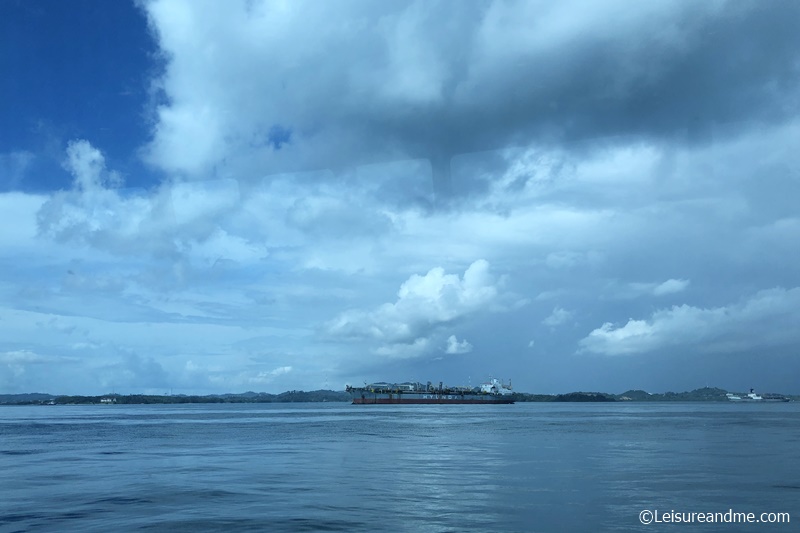 Finally, we were near to Indonesia, Batam.
These structures and beautiful views of Indonesia hinted to us, that we were near to Batam Islands.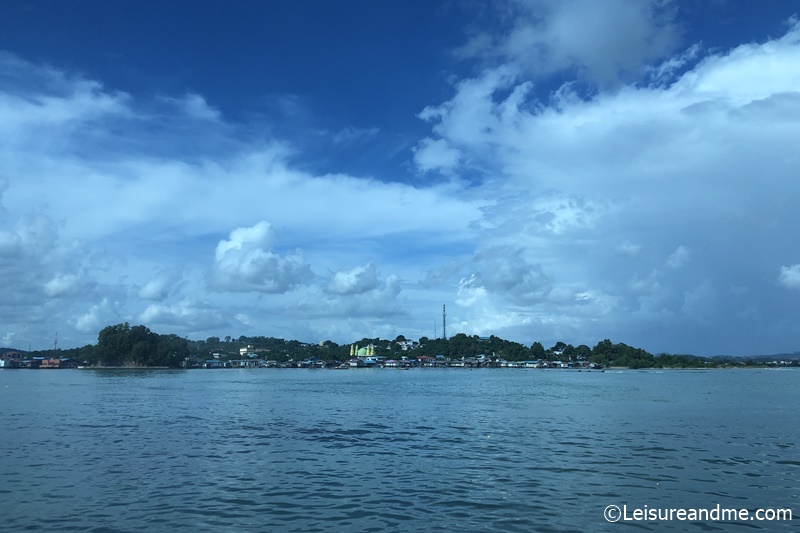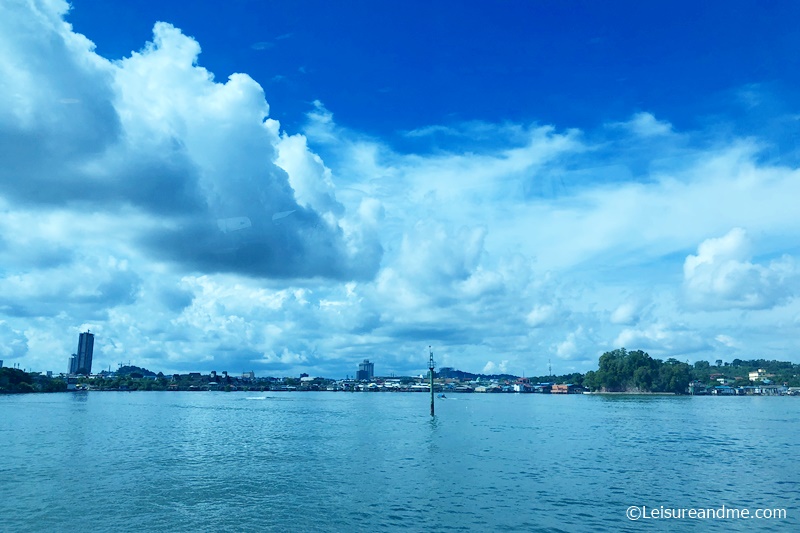 Finally, we reached Harbour Bay Ferry Terminal at Batam, Indonesia.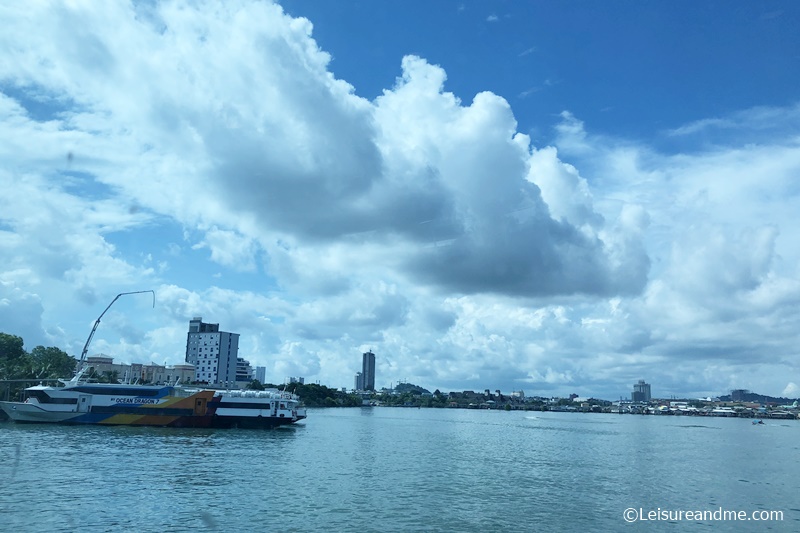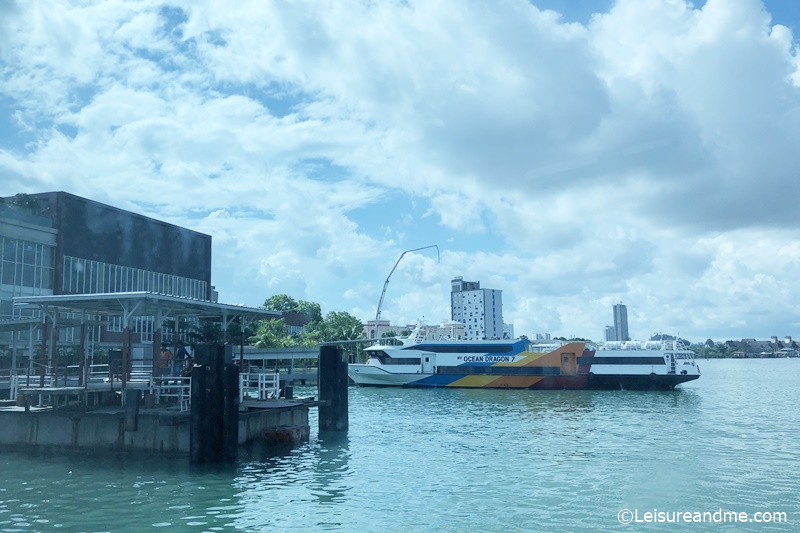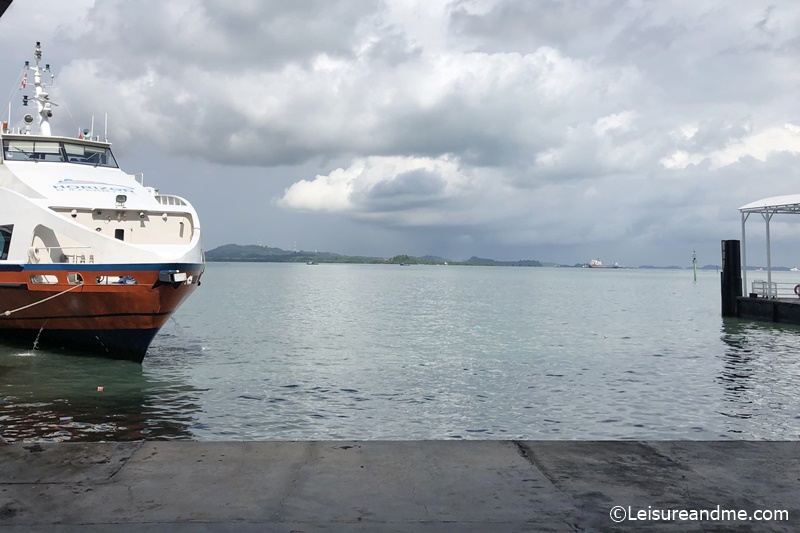 It was a safe journey from Singapore to Batam by ferry and our ride with Horizon Fast ferry was quite satisfactory. We rushed into custom clearing once we reached Batam Island.
Read this post: 3D2N Batam Itinerary to find out the things we did in Batam during our stay.
Also check the photos of our return ferry ride: Batam to Singapore by ferry