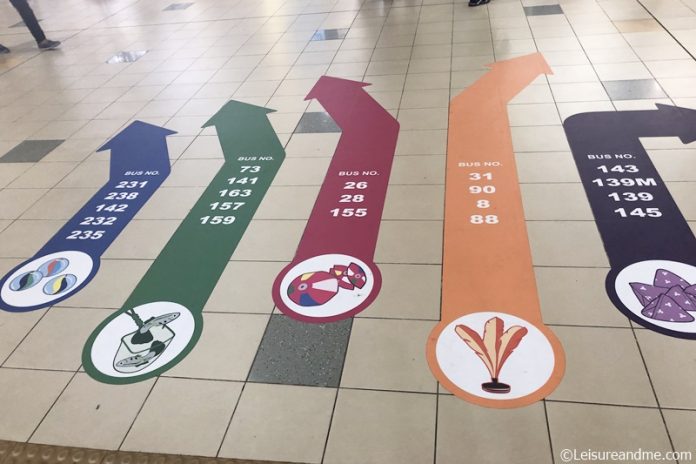 The murals I share today are created for a special purpose. These murals at Toa Payoh bus interchange are part of an initiative by Dementia Singapore and SBS transit to make more dementia-friendly bus interchanges and MRT stations.
The murals at Toa Payoh bus interchange features childhood games that ease persons with dementia to identify the bus birth that they have to use. To ease that, the murals of childhood games feature specific colours. This project also comes with floor directional signs that help them to identify the direction.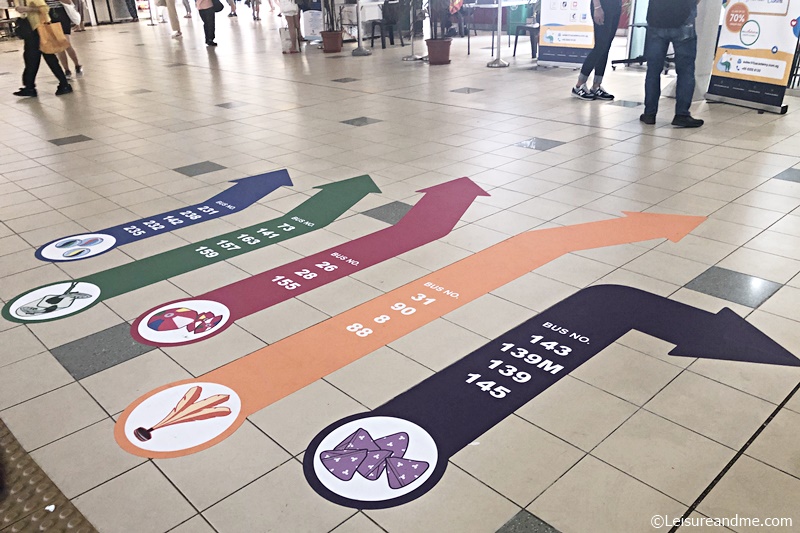 Below are the five murals that feature at the Toa Payoh bus interchange. Anyway, on this day I visited Toa Payoh interchange, I could only locate 4 murals as I was running to some other task. Hope I will be able to update the post with the 5th mural soon.
Find your way with Murals at Toa Payoh Bus Interchange
The five games feature in these murals are traditional childhood games of Singapore.
1. Purple Five Stones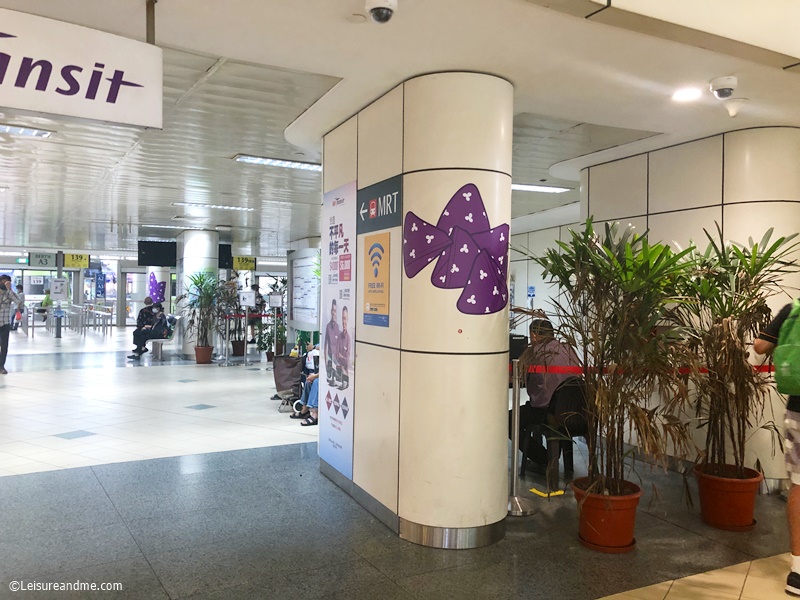 Five Stones game is one of the games that include five small beanbags that are referred to as stones. Two or more players can join together to play this old-school kampong game which is interesting.
2. Orange Chaptek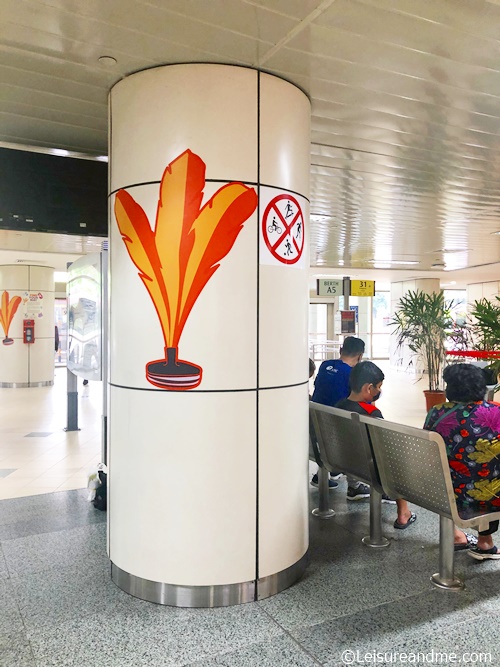 I learned this game from my child who owns a chaptek. In this game, a chaptek which is a shuttlecock made out of feathers is used. A player needs to use his foot or heel to keep the chaptek without falling. The player with most kicks wins.
3. Pink Traditional Paper Ball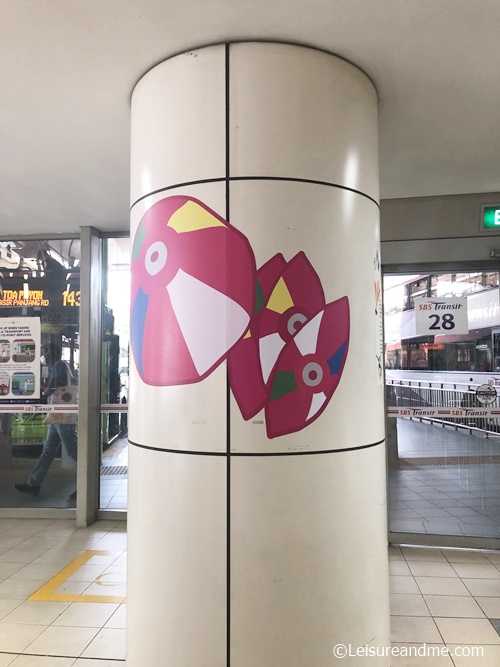 4. Blue Marbles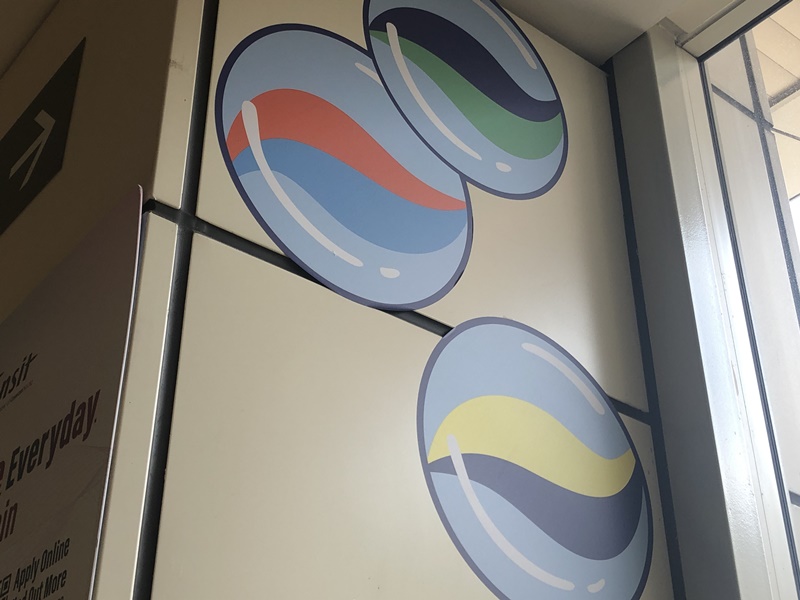 In a marble game, basically, players make a circle on the ground and throw marbles into the circle. I remember playing this game when I was a child. it is nice to see such old school memories in these murals at the bus interchange.
5. Green Fishnet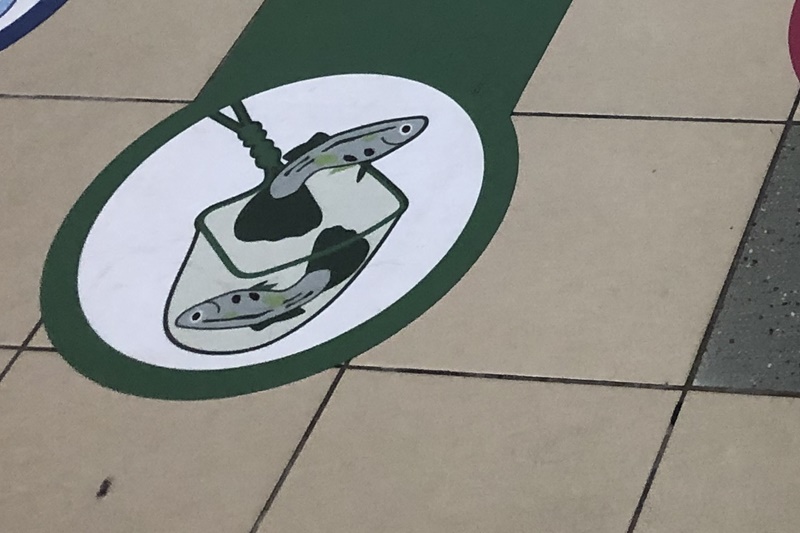 I couldn't locate this mural in a bus birth. The above picture is from the floor direction murals. Anyway, this mural in green features another old school childhood game of Singapore which is known as Longkang Fishing that dates back to the 1960s.
Hope this will be a successful project that helps seniors with dementia.
Have you played any of these old school games? Do you have any memories attached to these games or similar games? What are your thoughts on such projects that use murals to help people to find their way?
Please share your thoughts in a comment below.
Also check: Ang Mo Kio murals
**I will share this post with some of the linky parties on my blog linky list.