Did you here about Street art in Ang Mo kio? Is it true? If you have such doubts, then the answer is a big YES. Ang Mo Kio may be the latest town decorated with beautiful street art that make the walls of the town attractive. Not only attractive, beautiful or Insta-worthy! All these street art pieces of Ang Mo Kio tell a story about Singapore, its culture, rich heritage and history.
Few weeks ago when I visited Ang mo Kio, it was a surprise. A lot of artists were putting their efforts to decorate the walls of Ang Mo Kio with their best pieces of art.
Anyway, street art is not a new thing to Singapore. There are many other places in Singapore including popular Haji Lane, Little India and Chinatown decorated with beautiful street art. But, until recent I couldn't notice such a big surprise in Ang Mo Kio until these recent changes.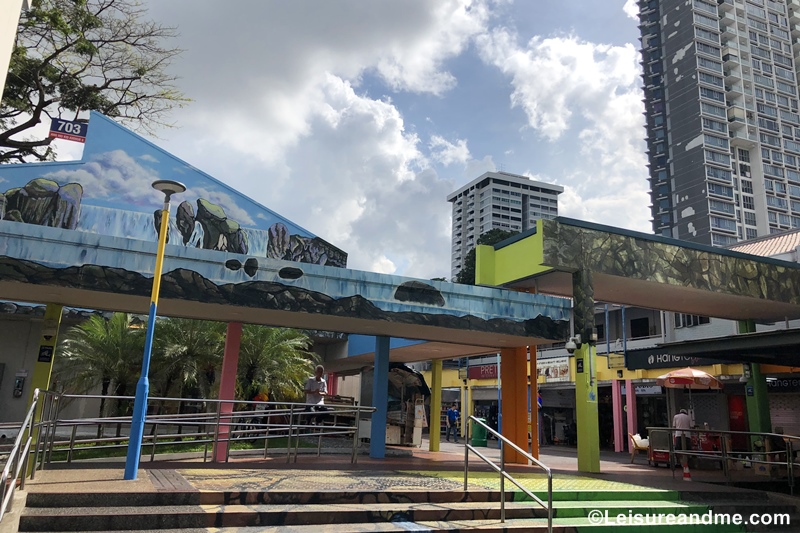 We entered to Ang Mo Kio Town Centre from Ang Mo Kio Avenue 3 end. Street Art scene starts At The entrance near the McDonald outlet. The ground is decorated with a large painting that features a koi pond. Walking through this Koi Pond painting, we entered in to the Ang Mo Kio town Centre which is one of the attractions of Ang Mo Kio Heritage trail.
Here are some of our captures from Street art in Ang Mo Kio, Singapore.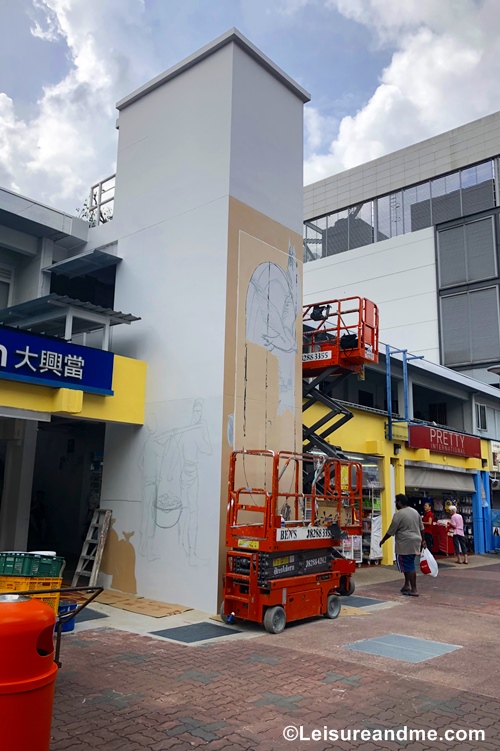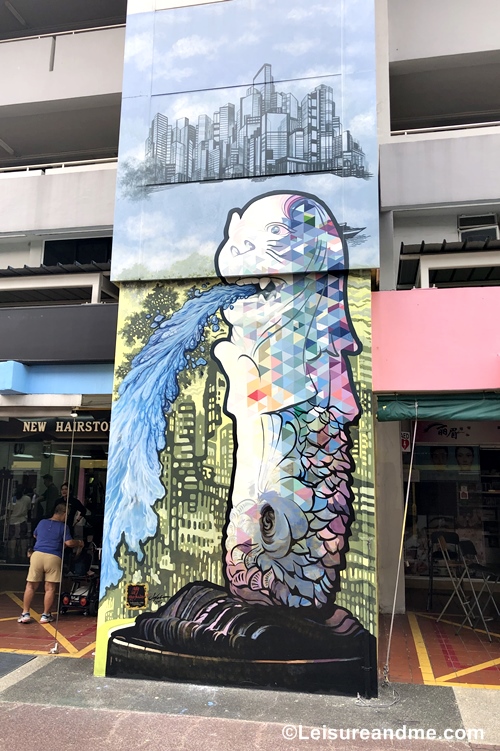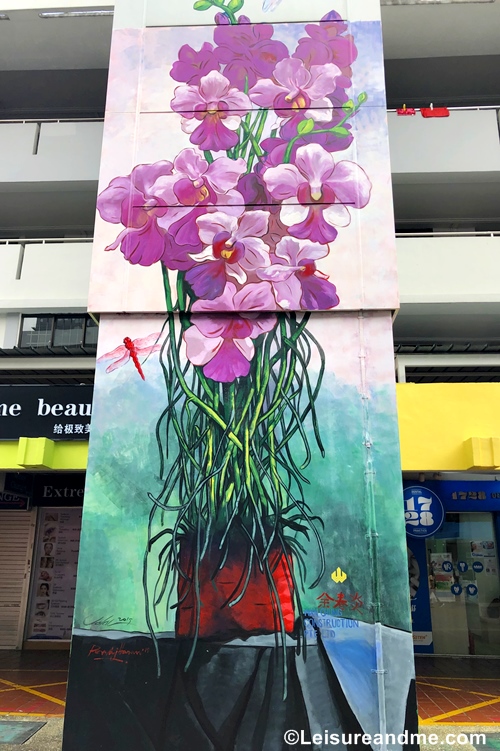 Who is enjoying Singapore Durian?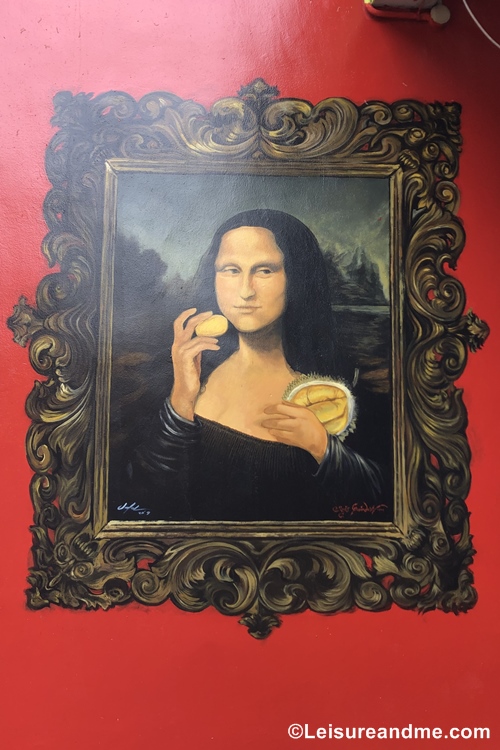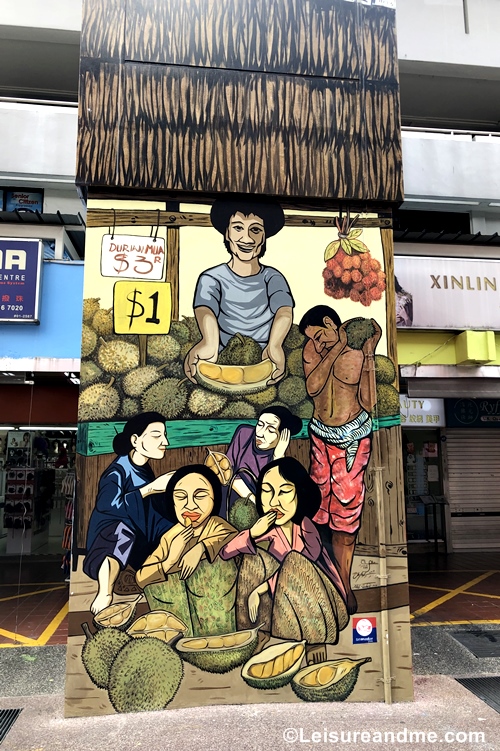 After passing the wall art along the walls of shops and building near Town Centre,we entered in to the Ang Mo Kio Central stage.Surprise!The grounds of the stage area is all decorated with paintings.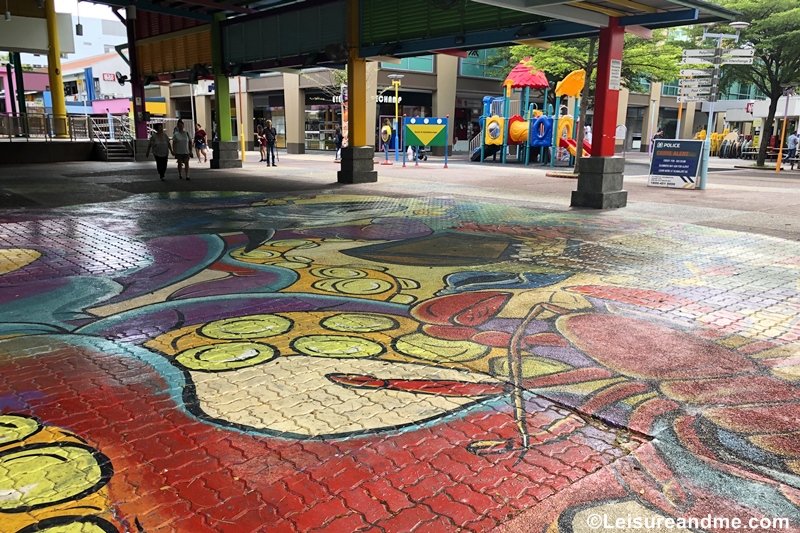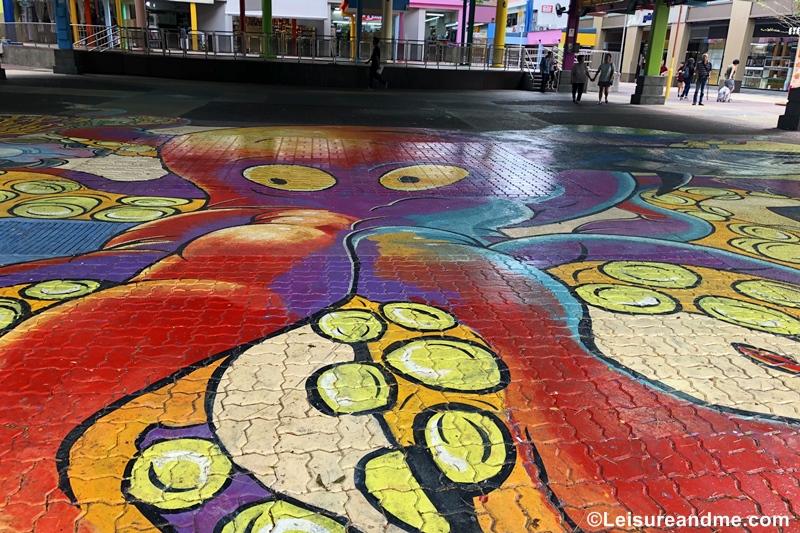 Below is a piece of the art work caught my eyes!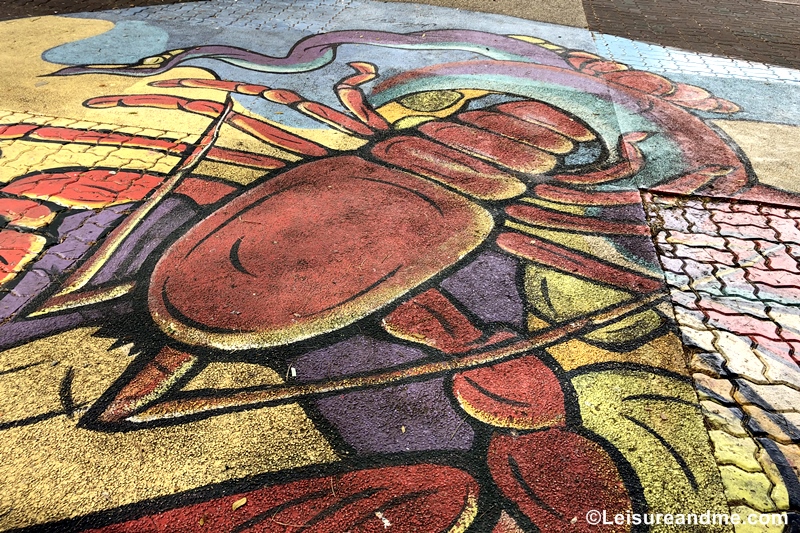 After the Central Stage area,we entered in to the other side of stage area where some of the shops located.Art scene is still continuing. Walls are covered with the artwork of French artist Dgers.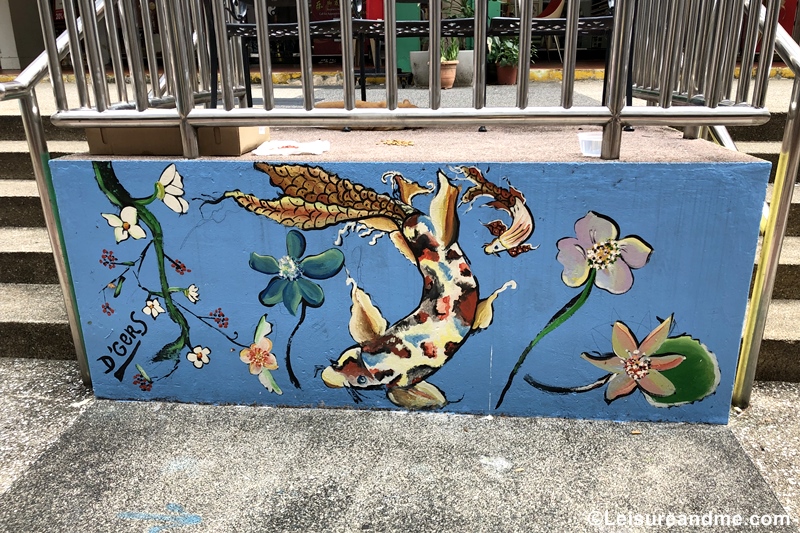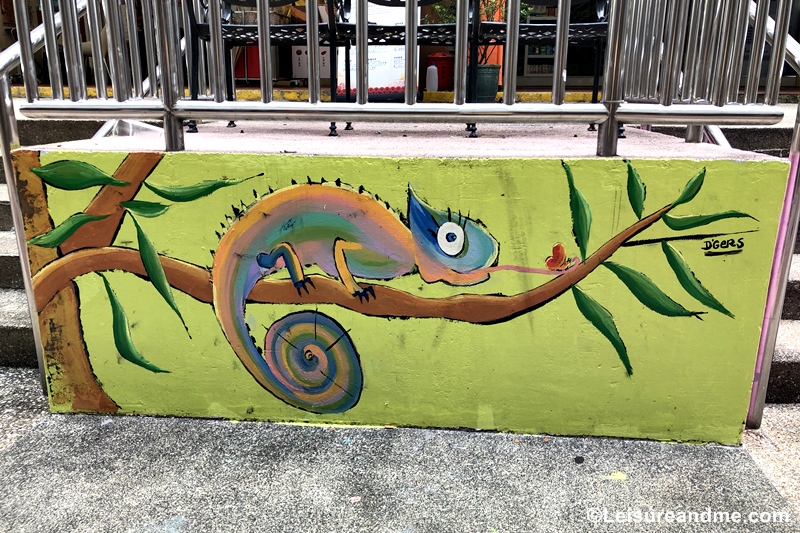 The next street art collection is a tribute to Samsui Women who have done a great contribution to development of Singapore.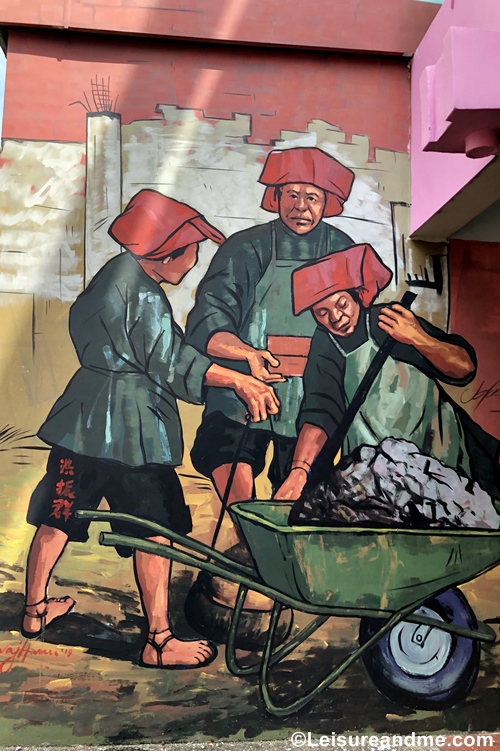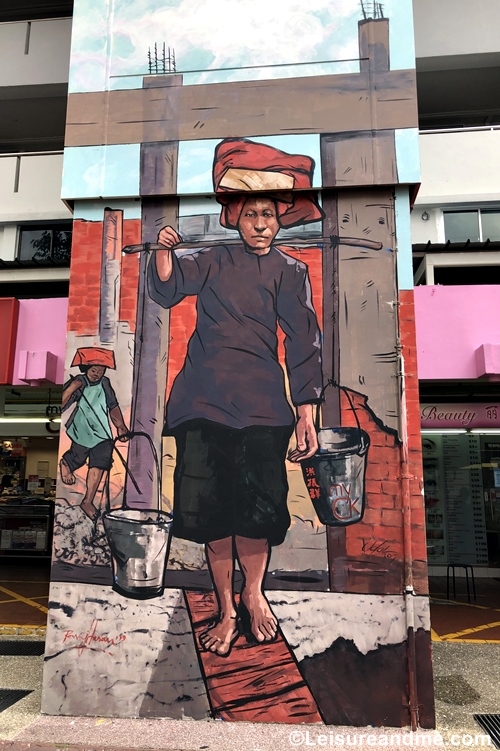 Below piece of art could touch my heart.It shows part of the life of a Samsui Woman who spend time with her kid after a hardworking day.Her smiling face shows how happy she is with her kid.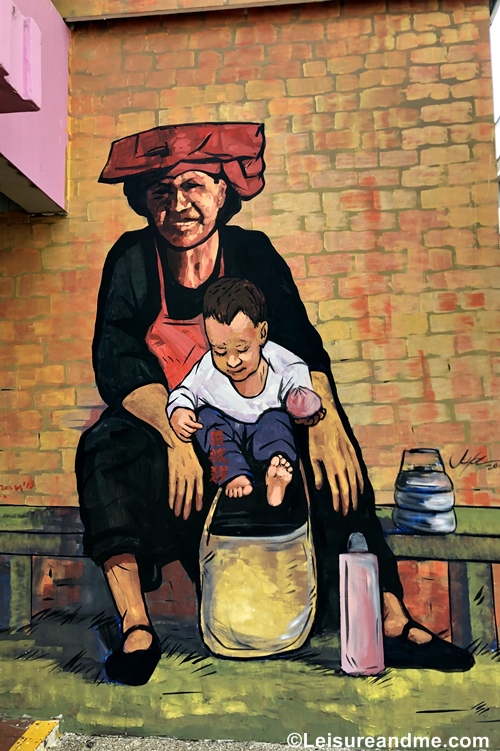 Where to find Ang Mo Kio Street Art?
As of my recent visit, you can locate these murals in Ang Mo Kio Town Centre. Enter in to the Town Centre from the Ang Mo Kio Avenue 3 end to start your journey of enjoying the murals on the walls.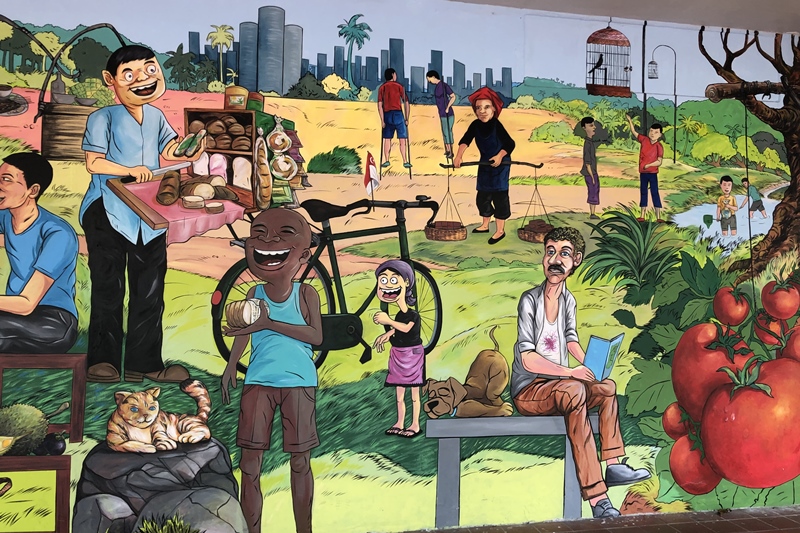 How to reach there?(Ang Mo Kio/ AMK)
Ang Mo Kio is located in MRT red line. Easiest way is to take a MRT ride to Ang Mo Kio station. Alight at Ang Mo Kio and start your journey.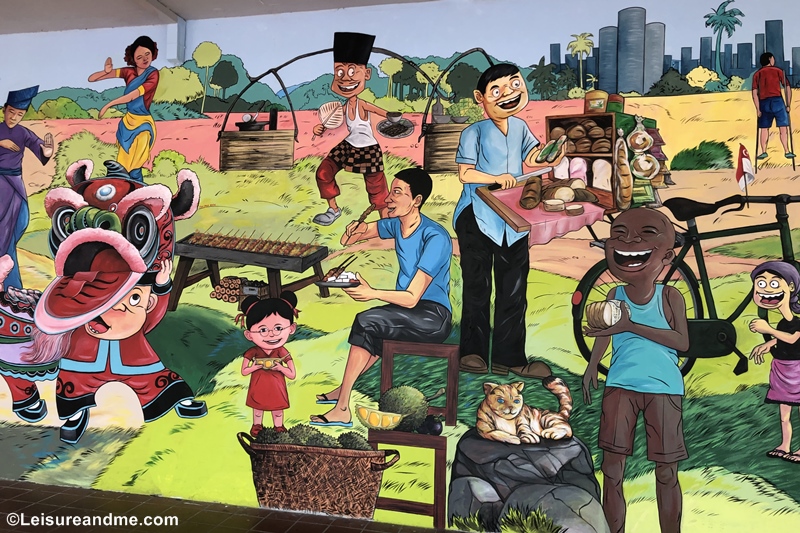 What are the other attractions in Ang Mo Kio, Singapore?
Ang Mo Kio is one of the oldest and matured states of Singapore. There are many other attractions and activities you can engage while you are in AMK. Below are some of the activities.
Shopping at Ang Mo Kio Town Centre
Dining at restaurants and Hawker centers around the city
Visit AMK hub for shopping, dining and entertainment
Ang Mo Kio Town garden East
Glance at local lifestyle by visiting a Wet Market
Ang Mo Kio Heritage Trail
Do you Like Street Art and Murals?
Now it is your turn to share your experience with street art and murals?Do you enjoy such pieces of art while you travel?Please share your thoughts ,ideas and experiences.Let's talk!