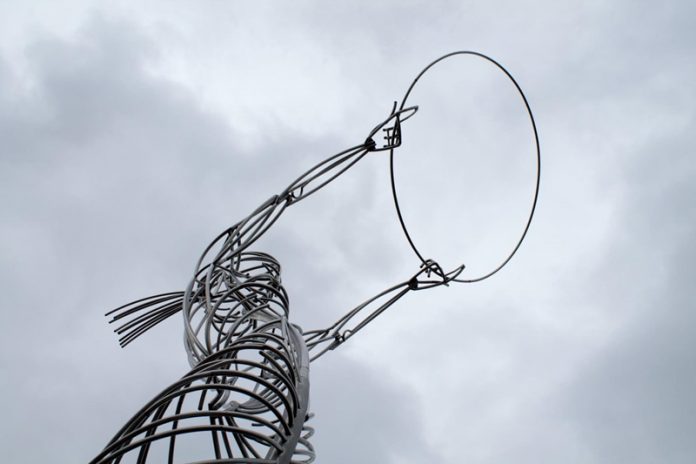 If you're interested in the history of metal wind sculptures, you've come to the right place. Here you can find information about the kinetic art of Anthony Howe, Starr Kempf, and Lyman Whitaker, and learn about the evolution of kinetic artwork. This article will also explore the influence of Calder on the evolution of the art form.
Calder's influence on the history of metal wind sculptures
In his early life, Calder worked as a draftsman, map-colorist, and automotive engineer. In his spare time, he enjoyed the circus. Eventually, he built a miniature circus in Paris and charged visitors to watch it. He also immersed himself in the Paris art scene, especially in the works of Josephine Baker, who had inspired him with her kineticism and use of metals and natural forces such as wind or erosion.
In the 1930s, Calder began creating non-kinetic pieces that were more "humanistic." During this period, Calder began incorporating fabrication elements like fastening flanges and bolts into his art. He also used soaring gestures to emphasize energy. He created several works that still enchant viewers today. But the most memorable artworks are his kinetic works.
Calder also made many works based on his principles. These pieces were a testament to the artist's great talent and influence on the history of metal wind artwork. His most famous piece can be seen at the Wiford gallery any time. In 1977, Gerald Ford presented him with the Presidential Medal of Freedom posthumously. However, his family and representatives boycotted the ceremony to support an amnesty for draft resisters.
In the 1930s, Calder introduced several new ideas to metal wind artworks. He developed a unique method of creating mobiles and suspended wire constructions that were powered by wind. Later, he began to incorporate physics into his artworks, including the use of natural movement to create balance. Using the length of a wire arm and its surface area, the mobiles balanced them and guaranteed compositional harmony among the parts.
After World War II, Calder's career was marked by public commissions. In 1957, he acquired a home in Sachse, France, a small town on the Loire. He spent most of the year there. During this period, he began to fabricate large-scale pieces there. These monumental artworks were commissioned by cities such as New York, Montreal, Grand Rapids, and Hartford.
By the 1950s, Calder was already firmly established in the art world. His work was the subject of exhibitions at the Museum of Modern Art and the George Walter Vincent Smith Gallery. During the 1930s, Calder's influence was further strengthened when he visited the studio of the famous artist Piet Mondrian, and joined the Abstraction-Creation movement.
After a visit to Mondrian's studio, Calder began making "mobiles" (hand-operated artworks). His work was displayed at Galleries Louis Care, and his work inspired a number of artists, including Marcel Duchamp. This influential group also included Jean Paul Sartre, who wrote a famous essay on Calder's work.
Lyman Whitaker's complex kinetic sculptures
If you're looking for some unique artworks that will amaze you and your visitors, look no further than Lyman Whitaker's complex sculptural installations. Known for their spinning copper artworks and wind kinetics, Whitaker's works have captured the imagination of people from around the world. The installation is a popular stop for locals and tourists, who flock to view and photograph the artworks.
Lyman Whitaker has been a practicing sculptor for over 50 years, and he has a unique knowledge of materials. His Wind artworks are made with copper, steel, and stainless steel, and respond to changing wind currents to create motion. Each artwork is hand-crafted in Whitaker's studio.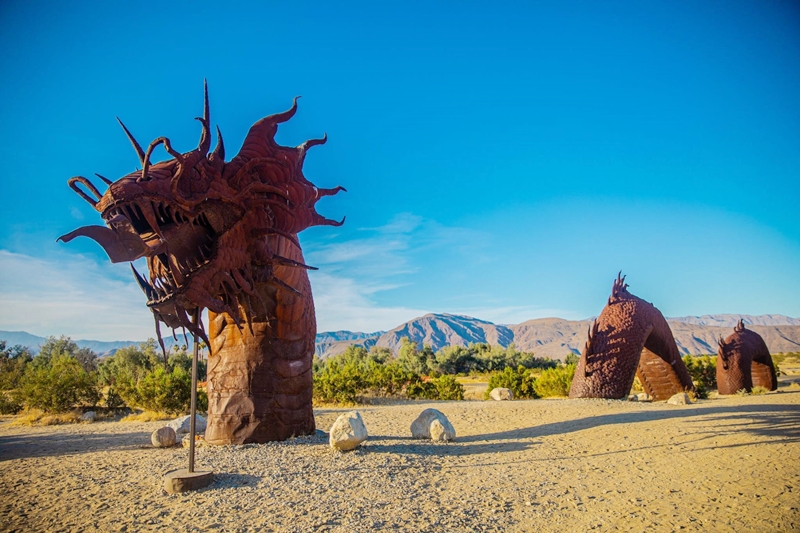 Starr Kempf's kinetic sculptures
For many, Starr Kempf's kinetic artwork is a piece of artwork. The artist, whom you can read more about here, started sculpting in 1955 and created dozens of wind-powered artworks. Some of his pieces would even play music when they moved. The artist unfortunately took his own life in 1995, but his kinetic artworks will continue to live on.
Starr Kempf's kinetic artwork designs are incredibly detailed. The pieces are composed of delicate yet complex metals. When the wind blows them, the metal pieces move and appear to dance. The works of American sculptor Starr Kempf are still on display in his former home. While his kinetic artworks are famous for being both intricate and graceful, there is a dark side to his life, which contributed to his untimely death.
Starr Kempf's kinetic artwork often mimics the motion of weather vanes or birds. Many of the pieces are over 30 feet tall and were viewed by thousands of people at one time. Their size drew attention and caused traffic jams in nearby streets. The artist and his family were often a source of tension for the surrounding neighborhood.
Anthony Howe's kinetic sculptures
American kinetic sculptor Anthony Howe creates wind-driven sculptures that look like pulsating, alien creatures. He uses a plasma cutter (https://fabricationguy.com/plasma-cutter-for-metal-art/) to sculpt the metal components for his pieces and then completes them with traditional metalworking techniques. The results are beautiful works of art that you'll want to see in person.
Anthony Howe's kinetic sculptures are towering pieces that come to life with a slight breeze. These works of art can weigh hundreds of pounds and incorporate interweaving parts to create the illusion of effortless motion. The artist first develops a digital model of the sculpture before fitting the pieces together piece by piece.
The artist creates these works of art from recycled materials. Many of his sculptures are made of stainless steel or aluminum. His work has been featured in fashion shows and at the 2016 Rio Olympics. The works have been exhibited worldwide. The artist has a website dedicated to his work, which he maintains in a private studio on Orcas Island.
The artist lives on Orcas Island, Washington, where he spends many nights working in his studio. He designs and makes most of his sculptures without the assistance of assistants. During this time, he also paints landscapes. He has many of his works displayed in private and public collections.