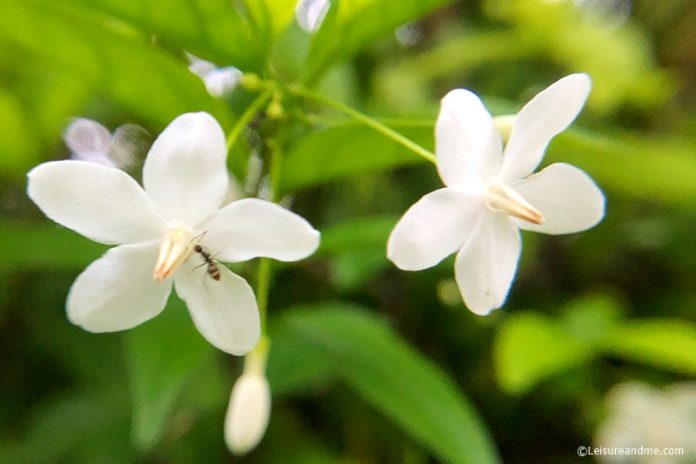 It was another weekend where we wanted to spend time walking around our neighbourhood. Surprisingly this walk ended up watching the sunset at Kebun Baru because we ended up our walk once we reached the Mayflower food centre. As usual, we decided to visit the nearby park where I have shared a few posts before as well.
In our most evening walks around the neighbourhood, we encounter pigeons. this time, I spent time capturing a few moments of them while the child was happy to look at them.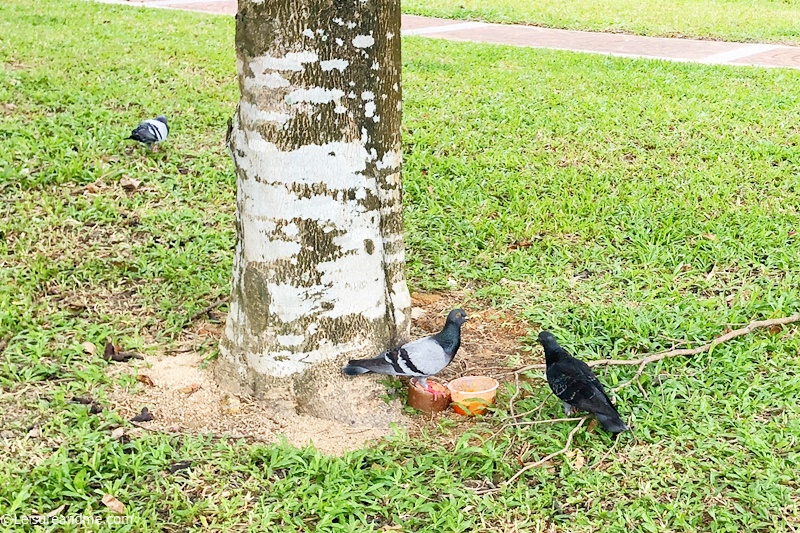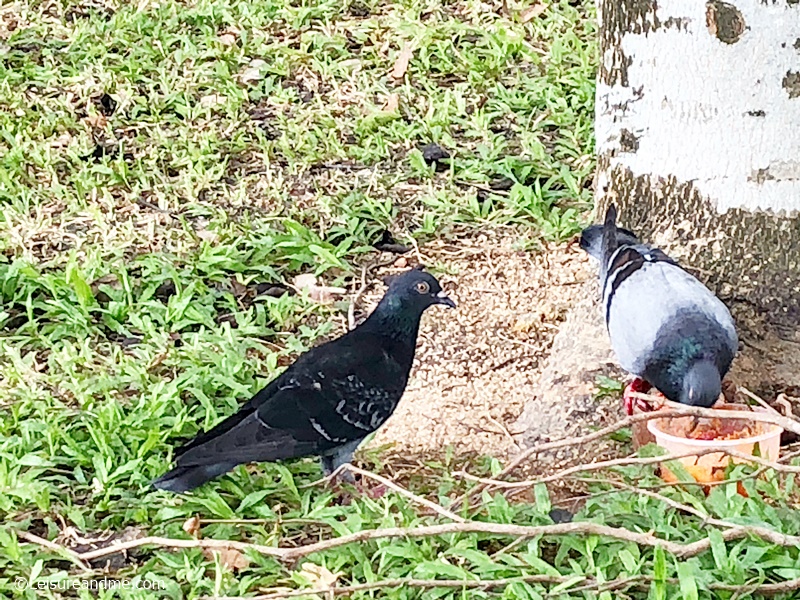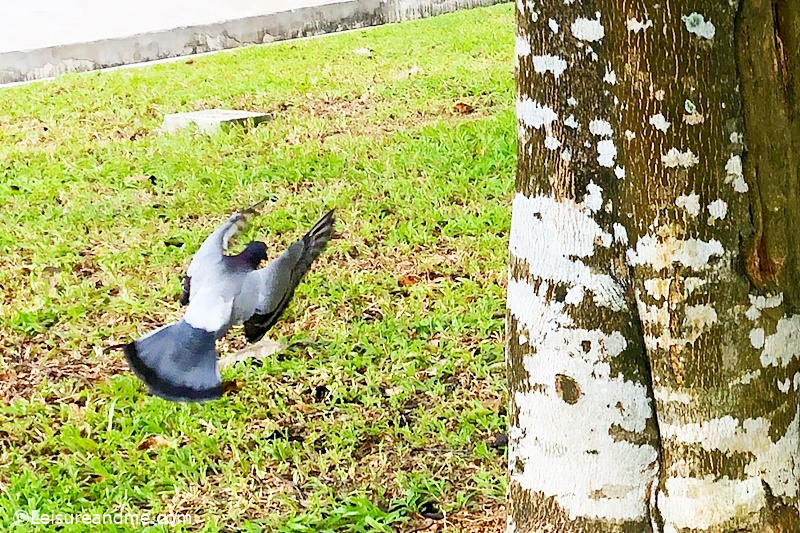 Along the way to the park, there are beautiful trees & plants in our neighbourhood.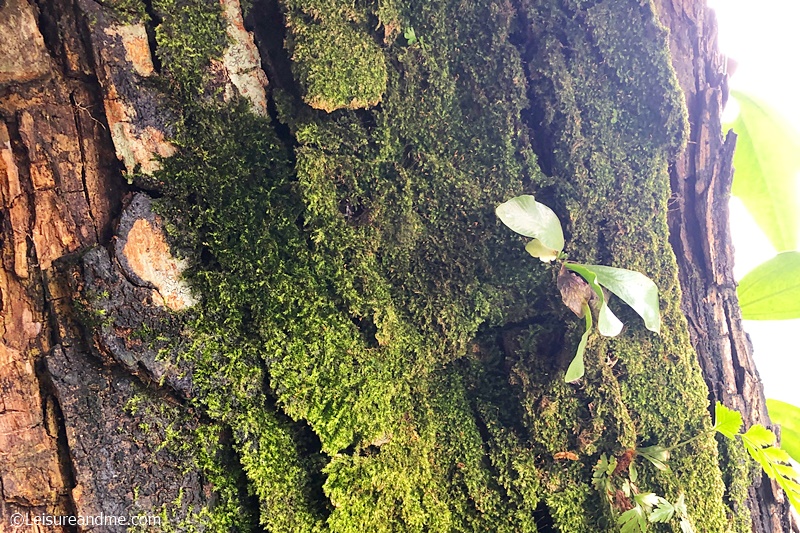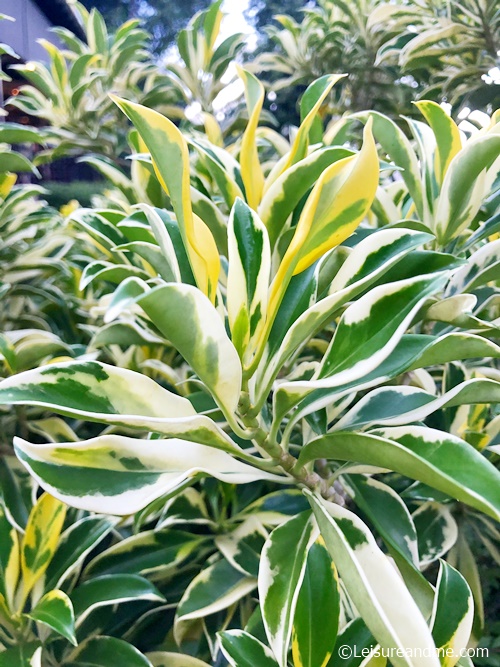 We decided to go to the Mcdonald's outlet at Ang Mo Kio Park. Last week child received an award from his school. We wanted to celebrate it and make him happy.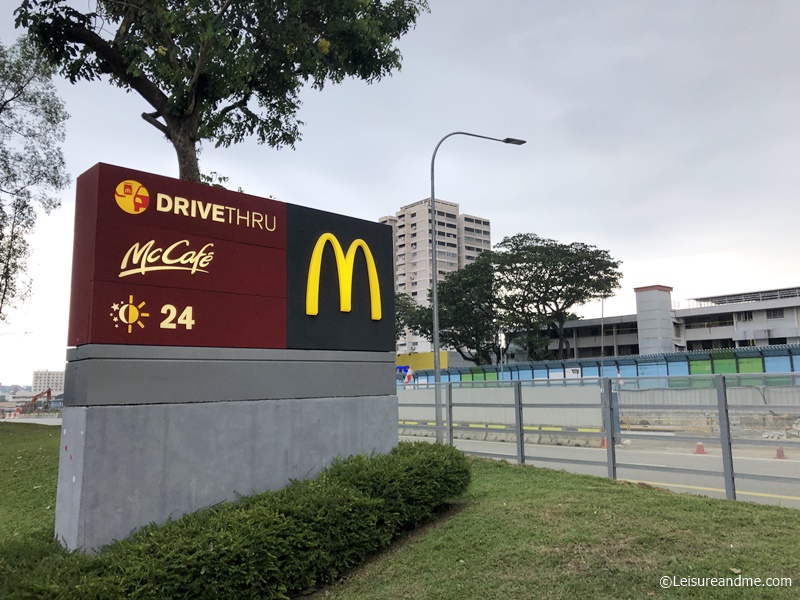 We like this outlet at Ang Mo Kio park because it is spacious and the views are beautiful because it is located at one corner of the park. Compared to other outlets in the city, here, we can dine in while enjoying the beautiful views of nature. The interior and design of this McDonald's outlet are eye-pleasing too.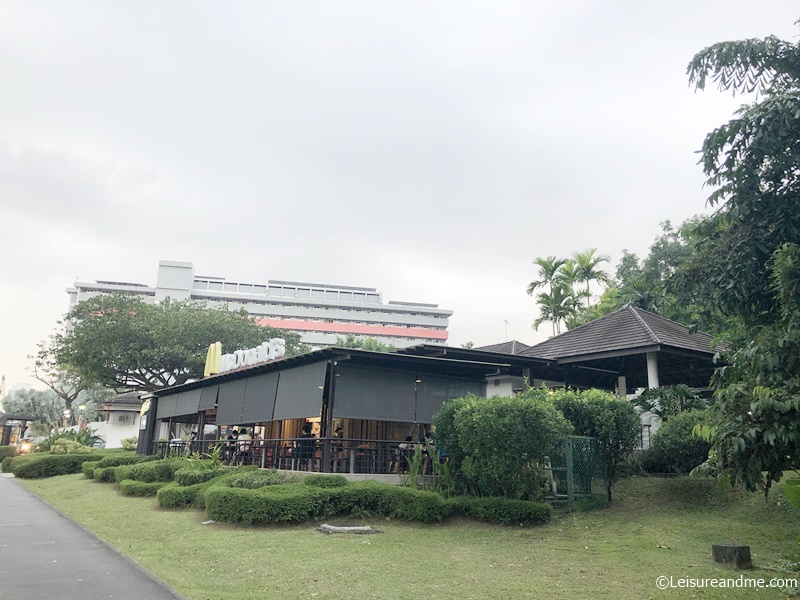 Though I didn't want to capture the food we ate, I couldn't resist when we received coffee. I love this cute tiger cub in our cappuccino.
After having food at Mcdonalds', we started walking through the park. Check our previous post on Ang Mo Kio Park nature walk for more photos.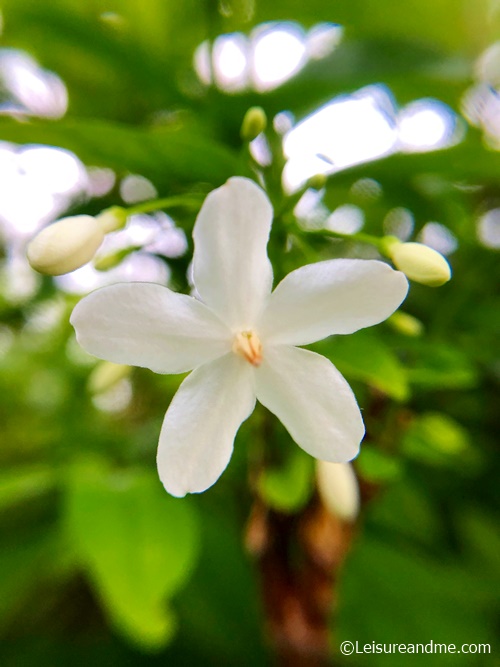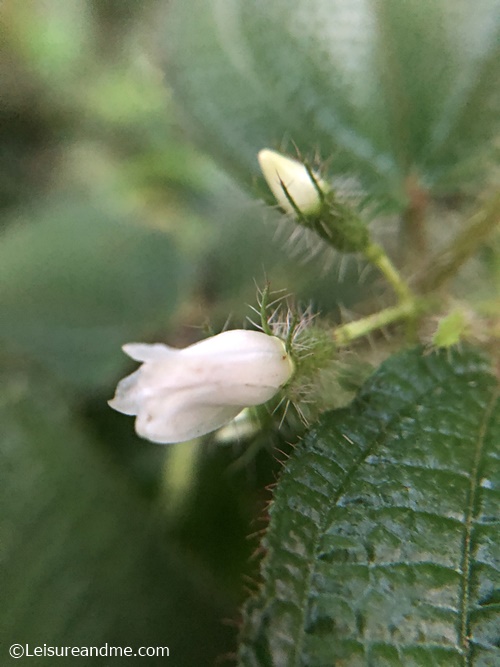 Other than flora and fauna, we even spotted a squirrel.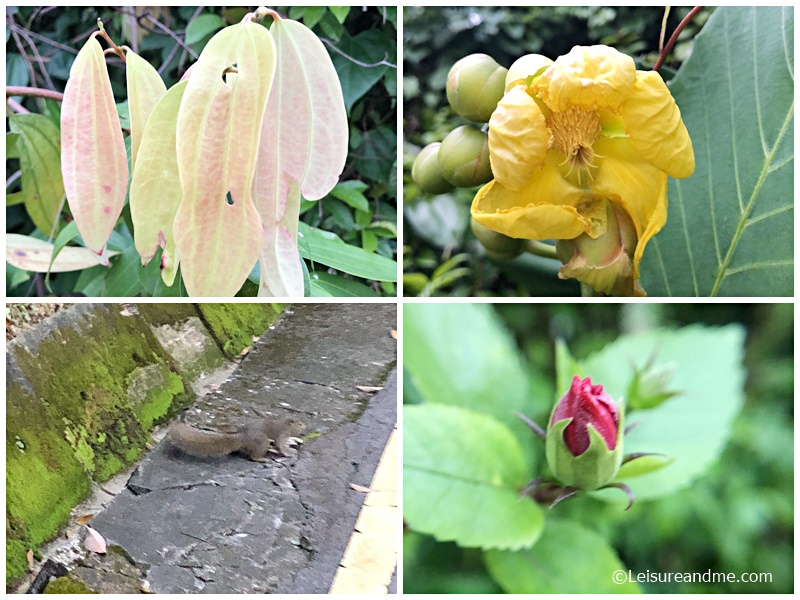 Catching sunset at Bird Singing corner of AMK park
At one end of the park is the birds singing corner where I shared another post before. We were lucky to catch the sunset on this day because it was almost late evening.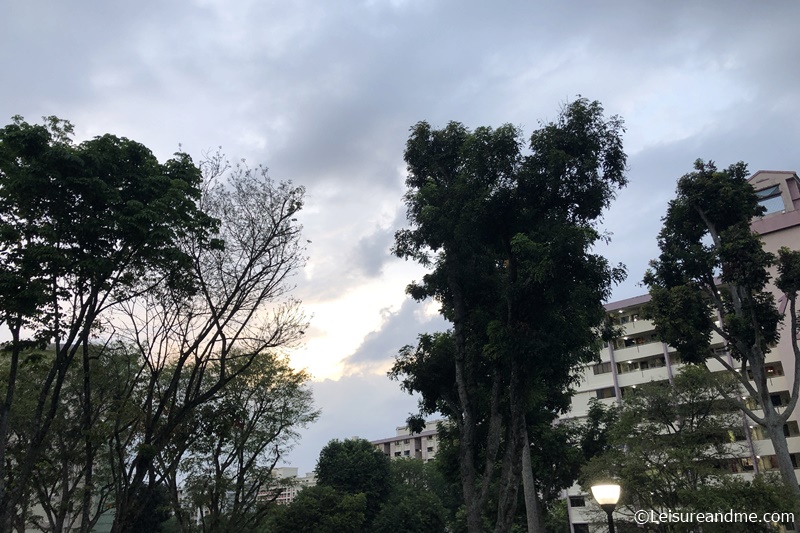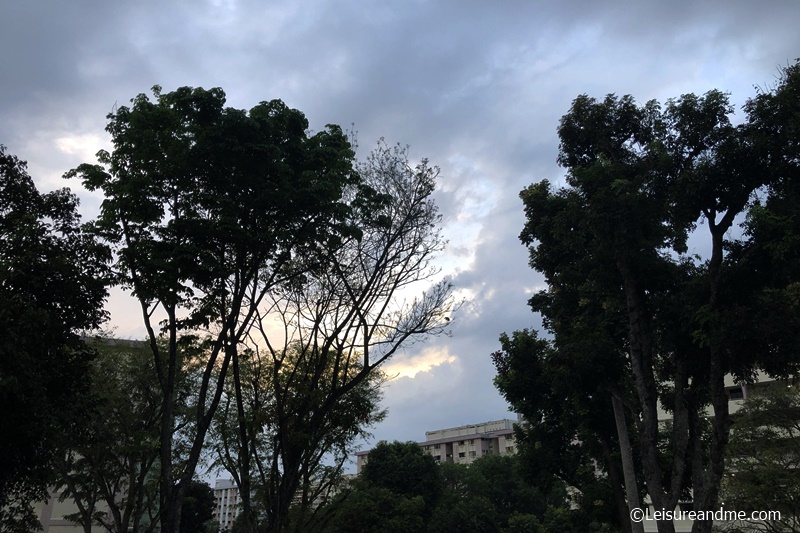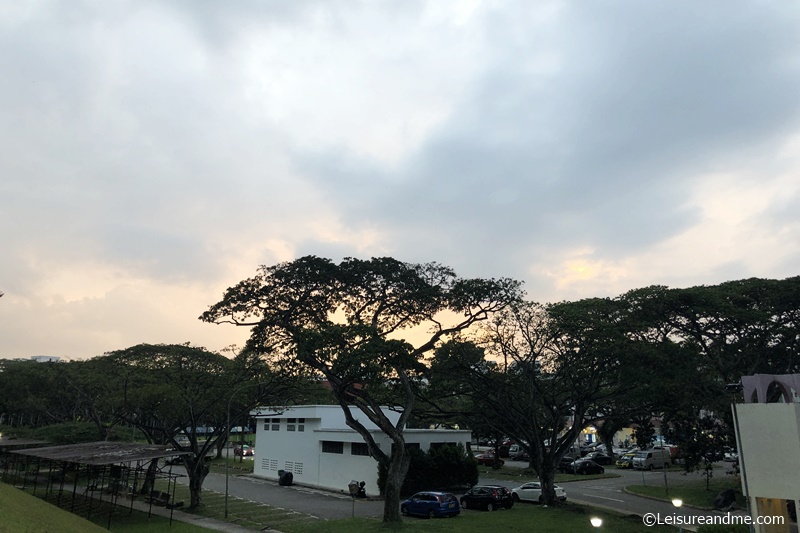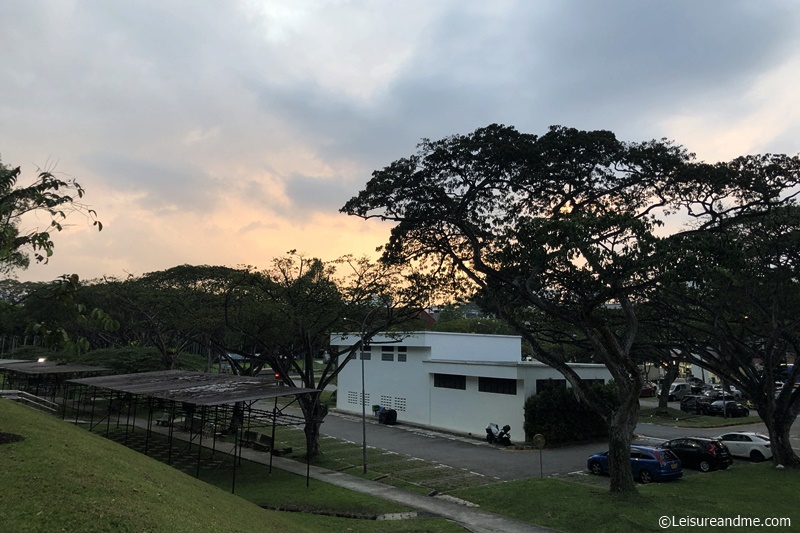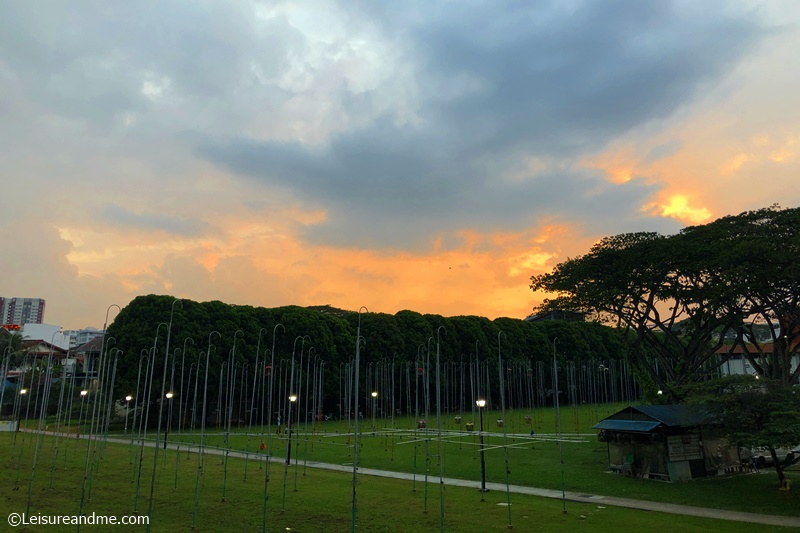 As it was an evening, there were not many birdcages on this bird pole area. But, we still noticed a few birdcages.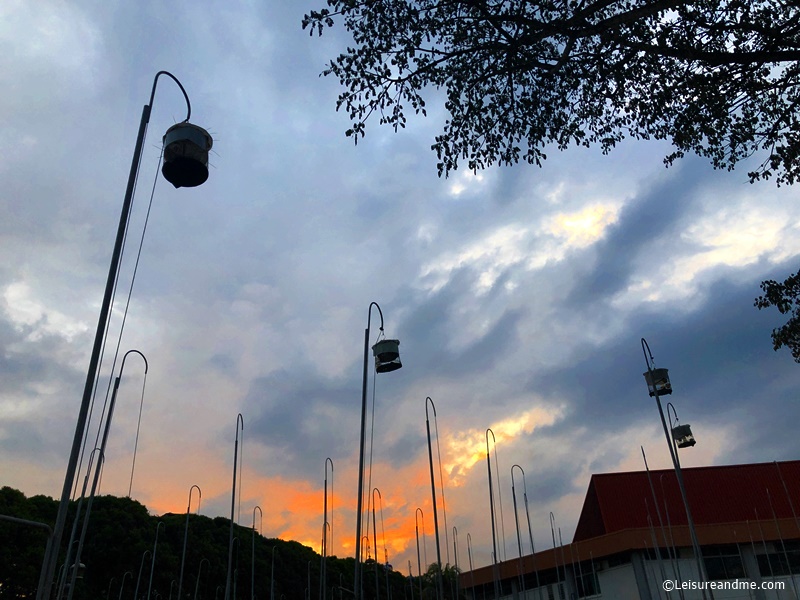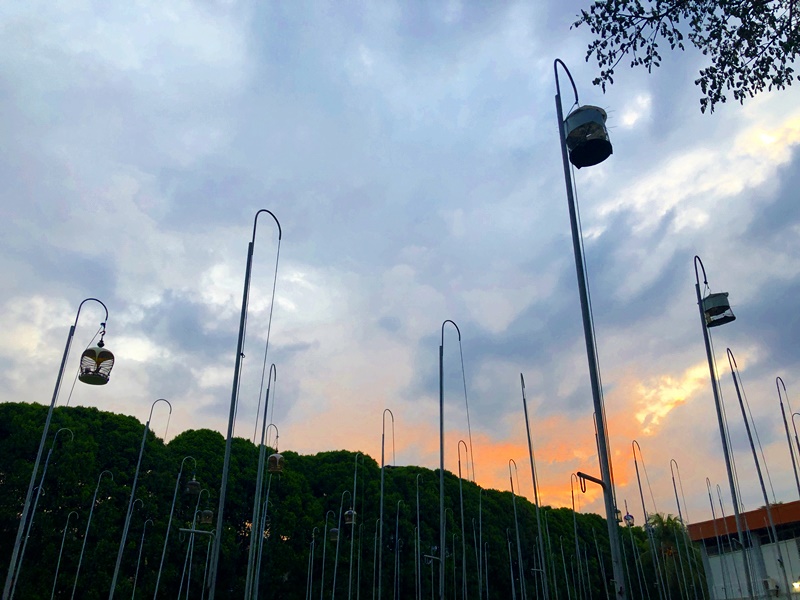 Murals at Kebun Baru
We walked through the Birds singing corner and entered the market area. In Block 161, you will notice 2 beautiful wall murals.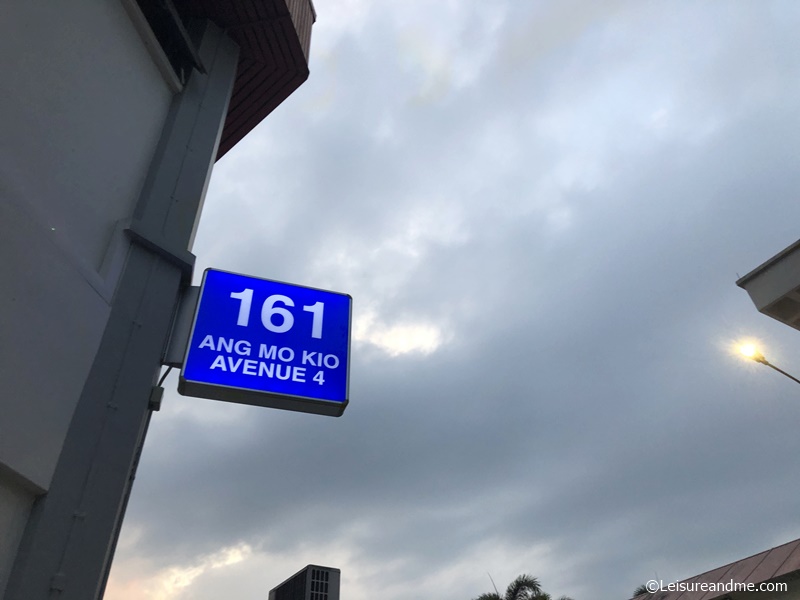 Although I featured the below mural in my previous post on Kebun Baru murals, I thought it is better to capture a better photo.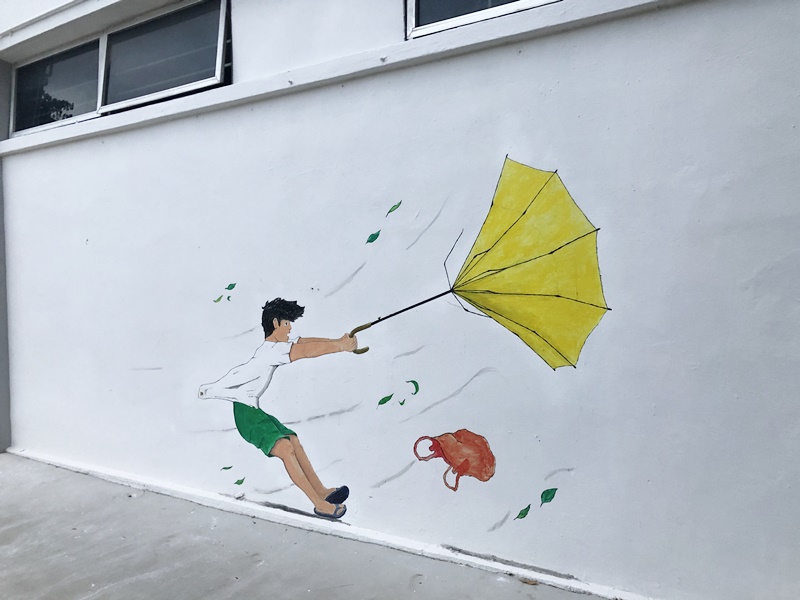 In the same block, the next side of a wall was featured with the below mural. Next to this mural is a music school.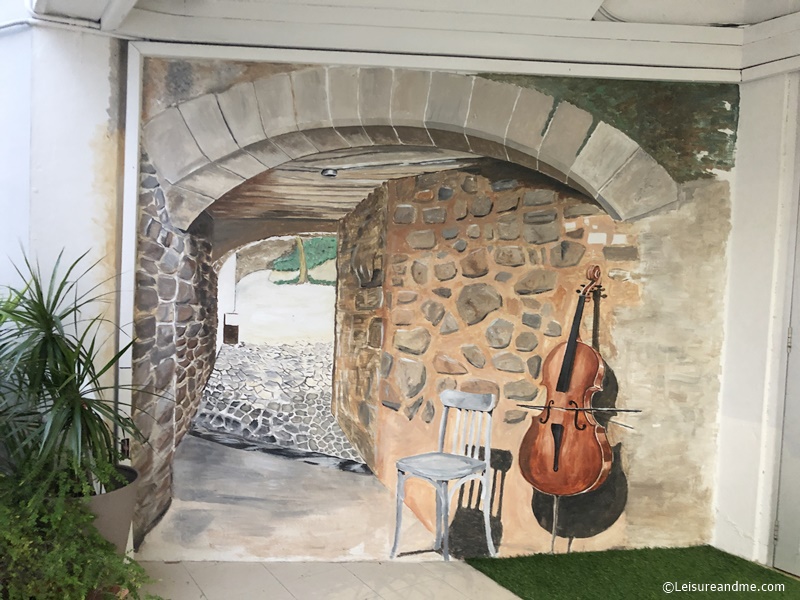 It was almost nighttime when we reached the Mayflower market and food centre.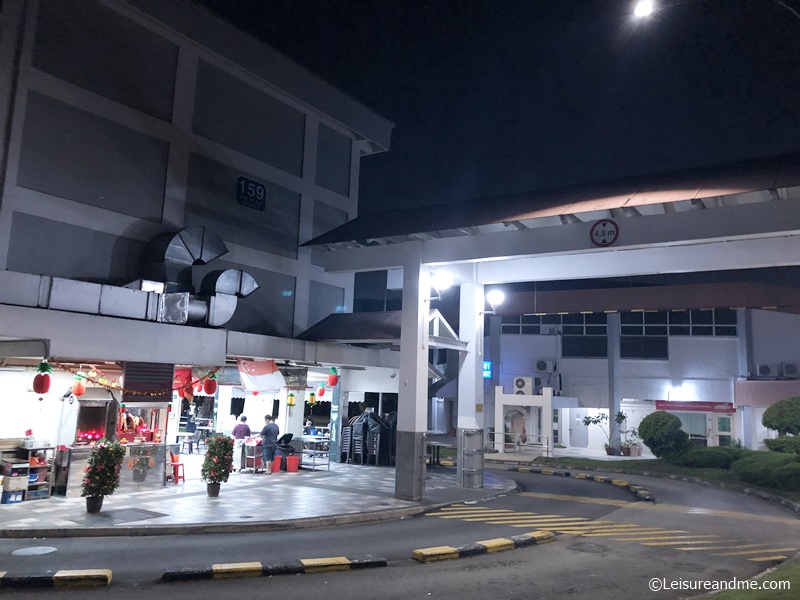 It was another wonderful weekend we spent time walking around while spending some quality time with the kid.
Do you like walking around the neighbourhood? Please share your thoughts as a comment.
**Sharing this post with some of the linky parties shared on my blog linky list.