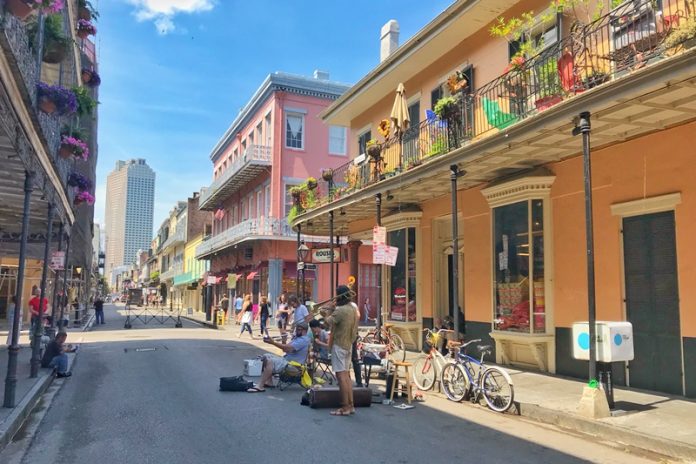 Louisiana is a South-Eastern US State on the Gulf Of Mexico. This welcoming state has a rich cultural history, with its residents hailing from Canada, France, Africa, and beyond.
Louisiana boasts some of the US' most fascinating cities, including the jazz capital of the world, New Orleans, and Louisiana's charming capital city, Baton Rouge.
Thanks to Louisiana's rich and unique culture, the state saw a record-breaking number of visitors pre-pandemic. If you're thinking of visiting Louisiana, here's a list of the best things to do and see during your stay. 
1. Visit The National WWII Museum
One of the most highly-acclaimed attractions in Louisiana is The National WWII Museum.
Complete with extraordinary artifacts and interactive displays, the popular National WWII Museum tells the story of the sacrifices made by brave American men and women who fought alongside the allies to win WWII.
The National WWII Museum comprises several buildings, all offering a different insight into the allies' experience of WWII and what today's generations can learn about the historical event.
These buildings include the Louisiana Memorial Pavilion, the Campaigns of Courage Theater, the Solomon Victory Theater, and the US Freedom Pavilion.
This insightful museum offers the perfect day out for budding history lovers and patriots.
2. Hit The Beach
Visitors may be surprised to hear that Louisiana offers several locations for a day of sunbathing on the shore. There are numerous stunning beaches in Louisiana, from North Beach in Lake Charles to Little Florida Beach in Cameron. 
If you want a relaxing beach vacation or simply to take a day trip to the ocean during your stay in one of Louisiana's welcoming cities, there are countless beaches you can visit.
3. Sign Up To A Walking Tour
The best way to immerse yourself in a new place is to strap on your walking boots and take a stroll around its streets.
Popular Louisiana cities such as New Orleans offer walking tours. You can sign up with your traveling buddies or join a wider group as a solo traveler to meet new friends.
New Orleans, in particular, offers a selection of tours to suit every interest. Tours range from a true-crime tour to a food tour, with generic tours around New Orleans' main attractions also available.
Walking tours are the ideal way to get a feel for a city and spot restaurants or attractions you may want to visit on another day.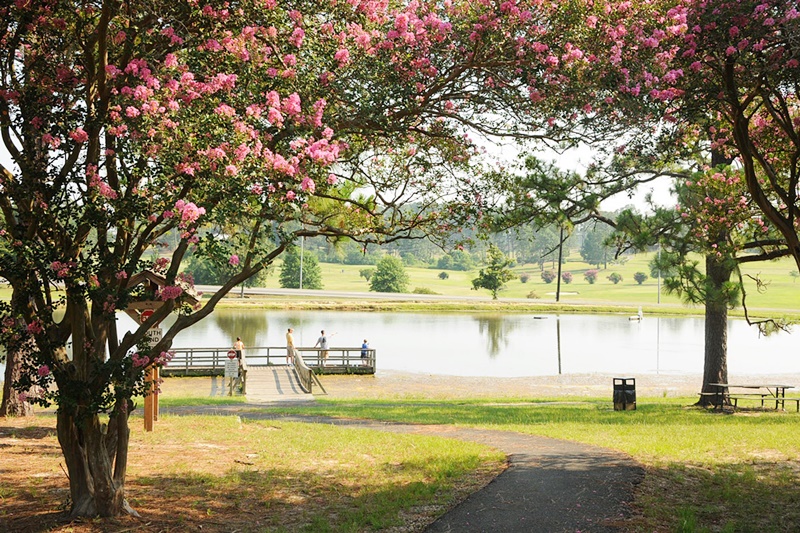 4. See The LSU Tiger Stadium
The historic Tiger Stadium is home to the LSU Tigers, the sports teams that represent Louisiana State University.
If you're an LSU Tigers fan and want to learn more about the history of your favorite team, you can sign up for a guided tour of the LSU Tiger Stadium.
A guided tour of this historic site will take you through the Bill Lawton Room, Jeff Boss Locker Room, and more until concluding at the main attraction, The Tiger Stadium Field.
5. Visit The Mississippi River
The winding route of the US' second-longest river, the Mississippi River, ends in Louisiana.
This impressive river had a significant influence on the founding of the United States, and it stands at approximately 2350 miles long.
There are several ways you can see the Mississippi River. In fact, if you're visiting Louisiana, it's pretty hard to miss.
You can take a morning jog beside the Mississippi River, watch the steamboats cruise in New Orleans' French Quarter, or explore Old Algiers.
6. Jazz Things Up In New Orleans
New Orleans is famous for its tasty seafood, cocktail culture, and friendly atmosphere. However, New Orleans is arguably most famous for its thriving jazz music scene.
If your Louisiana vacation involves a visit to New Orleans, it's well worth signing up for a New Orleans music tour.
These popular tours tend to involve an outline of the history of jazz in New Orleans, followed by a tour of the best music bars the city has to offer. If you're lucky, you may even get the chance to visit the stunning Louis Armstrong Park.
7. Visit Jackson Square
Jackson Square is a historic and instantly recognizable Louisiana landmark located in New Orleans' charming French Quarter.
Jackson Square is a 2.5-acre space that hosts millions of visitors every year, as well as weddings, photoshoots, and city events.
Jackson Square has even served as the backdrop in several famous TV shows and movies.
The historic Square is home to attractive coffee shops and an open-air artist colony, meaning you can sip your morning coffee while watching talented artists in action.
If you're visiting New Orleans, Jackson Square is not to be missed.
8. Attend Mardi Gras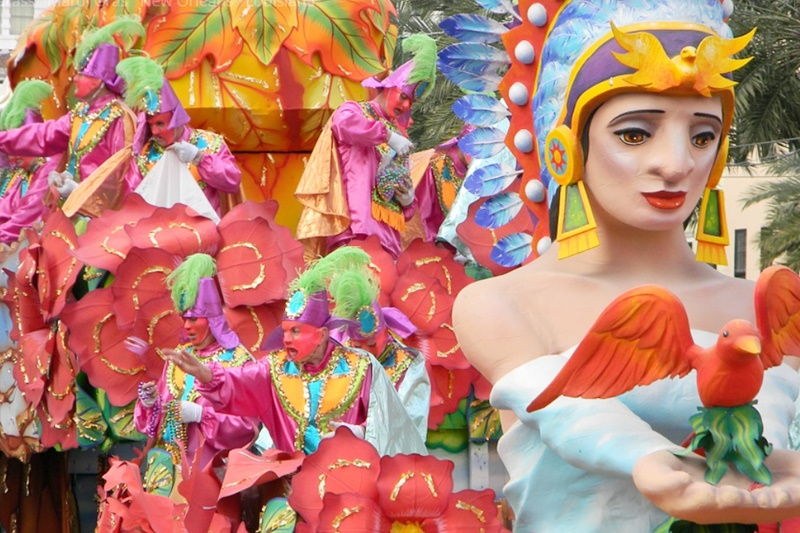 Arguably the best-known event on Louisiana's calendar, Mardi Gras is an annual celebration that takes place the Tuesday before Ash Wednesday.
This annual event is attended by huge crowds, who come to watch parades featuring thousands of floats that take place across New Orleans. Many participants dress up in brightly-colored costumes or masks, with the most popular celebratory colors being green, purple, and gold.
For fans of this fabulous fiesta, you can find out all about the history of Mardi Gras by visiting the popular Mardi Gras Museum.
9. Visit Cajun Country
Louisiana has a rich cultural heritage, at the center of which is Lafayette, also known as Cajun & Creole Country.
Not only does Lafayette offer unique attractions, cuisine, and a stunning landscape, it was also named the 'Happiest City In America.' A blend of Southern friendliness and a thriving musical and culinary culture makes Lafayette one of the liveliest places you can visit.
10. Try Boudin
Louisiana, and the Southern US in general, are famed for their homely and delicious dishes. Boudin, a spicy Cajun sausage, is one of the most popular snacks in the region.
Boudin sausages are typically made up of pork, peppers, onions, and spices, although modern Boudin sellers can get creative with unique fillings, such as seafood or vegetarian food.
Boudin is to be eaten on the go and is most frequently found in the home of Cajun cooking – Lafayette. Although it's a popular breakfast dish, boudin can be enjoyed at any time of the day.
11. Go On A Honey Island Swamp Tour
Louisiana has a varied landscape, ranging from bustling cities to sandy beaches and lush forests. What first-time visitors to Louisiana may not know, is that Louisiana is also home to several swamps.
One of the wildest river swamps in America is located in Louisiana, namely the Honey Island Swamp. Honey Island Swamp is unique because it's almost entirely unaltered.
Honey Island Swamp is one of the only US swamps still almost in its original condition.
Visitors to Louisiana can take a boat tour through the gnarled trees and hanging moss of Honey Island Swamp to experience its beauty and see the abundance of wildlife firsthand.
12. Visit Avery Island
Avery Island occupies approximately 2200 acres of land and is situated atop a huge deposit of solid rock salt, said to have a depth larger than the height of Mount Everest.
Avery Island is the well-known birthplace of TABASCO®, a famous pepper sauce. The island is also home to Jungle Gardens and the wildfowl refuge, Bird City.
Visitors to the island can tour the TABASCO® factory and gardens to get an insight into how this popular sauce is made.
Avery Island is well worth the visit for geology and hot sauce enthusiasts alike.
13. Stop By Abita Mystery House
Just 40 minutes North of New Orleans' French Quarter, you can stop by one of the most unique roadside attractions that Louisiana has to offer.
Abita Mystery House, also known as UCM (you-see-em'), is an eccentric museum, gift shop, and art center, displaying found objects and homemade contraptions in their thousands.
Some of the memorabilia that adorn the halls of Abita Mystery House include old arcade machines and an old-fashioned hand-cranked piano.
Visitors to Abita Mystery House enter through a vintage gas station before being greeted by a maze of walkways leading to various quirky buildings.
14. Visit Chauvin Sculpture Garden
In 1988, a mysterious recluse and bricklayer named Kenny Hill bought property in Chauvin, Louisiana. He soon began transforming his home into an incredible artistic space featuring more than 100 expertly-crafted sculptures.
Many of the sculptures are religious in nature, with many of the sculptures in Kenny's quirky collection depicting angels or referencing the Bible. The stunning sculpture garden even features a 45-foot tall lighthouse constructed using thousands of bricks.
Located on Bayou Petit Caillou, this incredibly unique outdoor art environment is a must-see for visitors to Louisiana.
15. Explore Angola Museum
Angola Museum is not your typical museum. Once known as 'America's bloodiest prison, Angola is the US' largest maximum-security prison.
The Angola Museum sits directly outside the prison and is an educational site used to teach visitors about the United States justice system.
Angola Museum features twenty-one exhibits, some of which are not for the faint-hearted, such as Louisiana's electric chair.
Other fascinating artifacts include genuine inmate contraband and records of the first inmates' and officers' uniforms.
Angola Museum is an ideal day trip for people interested in the criminal justice system, and its lack of admission fee makes it an affordable day out.
16. Try Creole Cuisine
As well as its charming and friendly people and fascinating culture exhibits, Louisiana is famous for its culinary offerings.
Creole cuisine is a style of cooking that originated in Louisiana, made up of a blend of French, Spanish, West African, and Native American cuisine.
Creole cuisine features seafood heavily, with some of its most popular dishes including crawfish, and corn and crab bisque.
Jambalaya is a traditional favorite of the area, a delicious dish consisting of meat, vegetables, and spices served with rice. Similar rice dishes that are native to the area include gumbo and étouffée.
If you want the authentic Louisiana experience, trying some of these tasty Creole dishes is a must.
17. Visit The Poverty Point World Heritage Site
Poverty Point, World Heritage Site, is one of the most historic attractions in Louisiana. The impressive site was built before Macchu Picchu and was the largest site of its kind for more than 2000 years.
Poverty Point features a visitor's center, where you can learn about Louisiana's earliest inhabitants.
Poverty Point also boasts a hiking trail that takes you all over the World Heritage site's grounds. During this 2.5 mile trail, you'll see stunning scenery and feel like you're genuinely walking through history.
18. Take A Haunted City Tour
New Orleans is known as the most haunted city in the US, so many tour companies operated 'haunted tours.'
These tours typically featured a walk around the city's supposed haunted spots, including houses, restaurants, and other buildings.
If you're a fan of the supernatural, it's well worth signing up to one of these spooky tours and experiencing the dark side of New Orleans.
19. Explore The Louisiana Art And Science Museum
Location in the heart of Baton Rouge, Louisiana Art and Science Museum is a must-visit attraction for art lovers and science fans.
The Art and Science Museum is situated in a historic railways station on the banks of the idyllic Mississippi River.
This museum is full of fascinating exhibits perfect for visitors of all ages.
20. Hike The Tammany Trace Trail
Situated just north of New Orleans, The Tammany Trace Trail is one of Louisiana's most scenic hiking trails.
This trail leads visitors through stunning scenery, awe-inspiring forests, and local attractions, such as the much-loved Abita Mystery House.
If you begin the trail in Covington, be sure to visit the H.J Smiths and Sons General Store and Museum for an insight into the town's history.
If you're a fan of the great outdoors and want to experience Louisiana's lush greenery and quirky towns, the Tammany Trace Trail is the perfect activity for you.
The Bottom Line
Louisiana is a true melting pot of different cultures, offering unique cuisine and a thriving community that welcomes millions of visitors every year.
Whatever your interests, you'll find something to do in Louisiana.