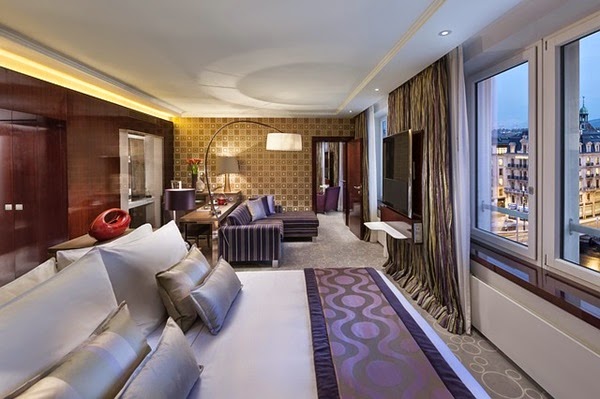 Travelling need lot of planning. Especially if you like to avoid unwanted expenses or if you have a budget, it is better to consider planning the trip before your departure. If you consider saving money from your next trip, here I am sharing some tips on how to save money on hotel expenses.
#1 – Consider stay in the suburbs
Of course, I don't  mean that you need to stay somewhere far from the attractions you want to visit, which on the other way you may need to spend more time and taxi fee to get to the places which you want to visit. However, in many cases, hotel rates vary according to the location. If you travel to major cities and more popular attractions, chances are more that hotel rates are much higher for the hotels which are closer to the city or attraction. However you can still look for hotels around the major attraction, but around few minutes walking distance. Sometimes, even if you have to pay for a taxi, it is worth considering the rate difference of hotels which are nearby and in a distance. But, remember, before booking the hotel, always search properly how convenient the place is.
#2 – Book early
It is obvious that last minute bookings are always stressful and you don't have much time to check the details. Start searching early for hotels. So, you will be able to find the best deals and even you have time to compare those deals and book the best hotel for your budget.
Usually hotels reserve a set of rooms for a low rate. Therefore, it is better to book early to get the best room rates. Book before they are gone. Also most of the situations, the last room at a hotel is much more costly than the first.
However keep in mind that getting a great deal on a hotel does not mean that you need to spend your time in a poor location. Always keep your eye to select a hotel with good facilities and environment. Always a budget hotel should not mean booking a hotel for a cheap rate that is dirty, poorly run or in an unsafe location. Do your selection wisely.
#3 – Check for Deals, Special Offers and Discounts
Of course there are a number of ways to
save money on hotels
without staying in a poor quality hotel. One of the best ways is to find deals and special discounts. Many hotels including luxury hotels offer special discounts and promotions. Once you decide your next vacation, first check for hotels in the area of attractions and shortlist few hotels. Then search in Google for deals and offers for those hotels. You may even able to find up to 50% off than the normal rate.
Fortunately, finding a good hotel with a great discount is much easier nowadays with the help of the internet. Many hotels own their website and they feature pictures including the surrounding area. They also share latest offers and promotions. Therefore it is easy to check for latest offers once you shortlisted few hotels.
Also there are a number of review sites and sites which they share offers and discounts. Even there are sites which provide the facility of booking hotel rooms online. Most of these sites offer the best rates when someone book through their site. Check those sites for latest hotel deals or even promotion codes. You'll be able to save some money easily by spending few minutes to search for an offer. For example, you can check
on hotels
and book a hotel through their site to enjoy great discounts.
Above are few tips which I use when planning a vacation. Although we tried to find hotels for a lower rate, we always could find great hotels and so far we had great time. Hope you'll try the above tips for your next vacation.
If there are more tips, please share below as a comment.