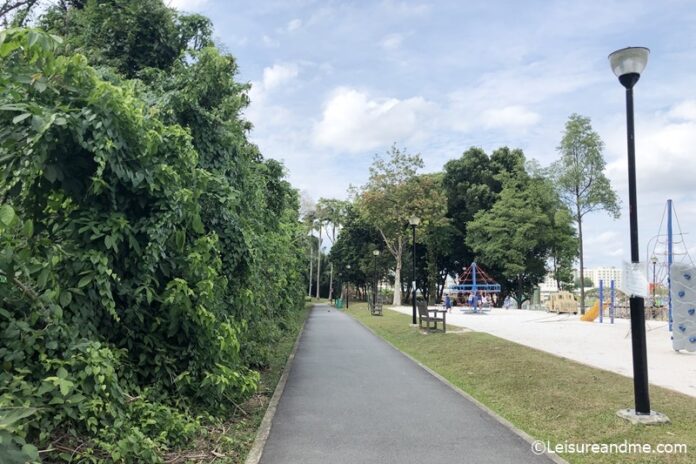 The Ang Mo Kio Town Garden West is our neighbourhood park where we visit frequently. But, I don't photograph in our every visit. Instead of photographing, we really enjoyed our time there in a relaxing environment. Anyway, with recent construction work that is undergoing in and next to the park, our visits were limited too. But, our recent visit was different as it was the Chinese New Year holiday. Park was not busy as well. After our visit to the McDonalds outlet located at a corner of this park, we decided to walk home through this park. It was relaxing and the child had enough space to run here and there.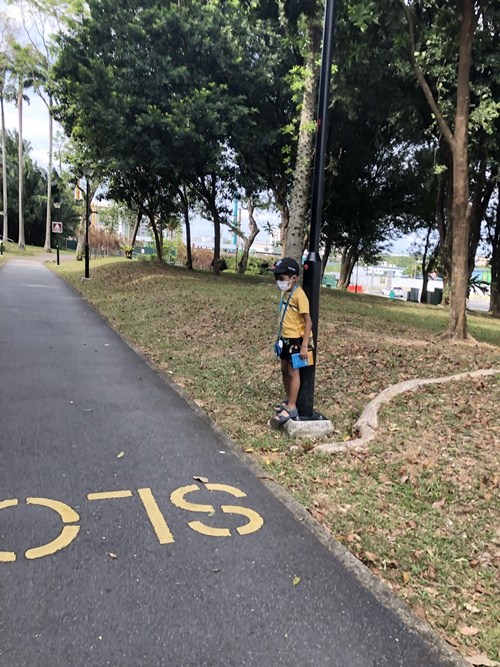 As usual, I spent time among the flora and fauna enjoying the beauty of nature. Some of the moments were captured on my mobile camera and as a result, here is my not so wordy (but wordy) photo essay!
The interesting thing about this park is that it looks natural. Instead of heavily landscaped areas that look artificial or not so natural, this park is different. Therefore, the experience is so relaxing.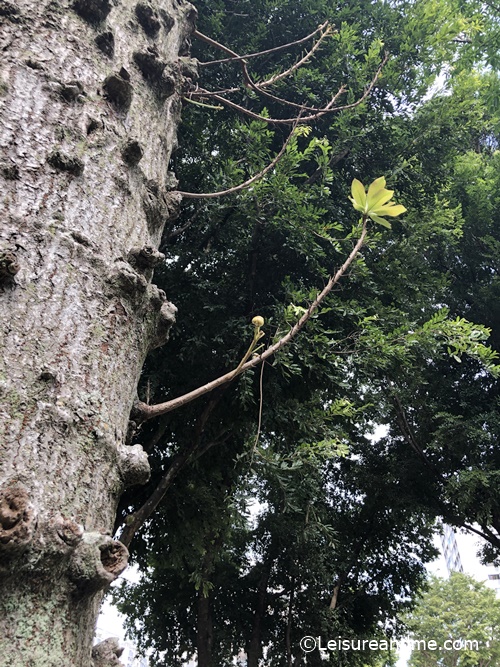 One of the attractions in this park is huge cannonball trees. Usually, these trees are full of flowers and huge fruits (cannonballs). But, this time we couldn't see many flowers due to trimmed trees. But, I have posted a previous post with cannonball flowers if you like to see these wonderful flowers and the huge fruits.
The entrance of the AMK park is beautiful with huge palm trees and climbing steps to the top level of the garden.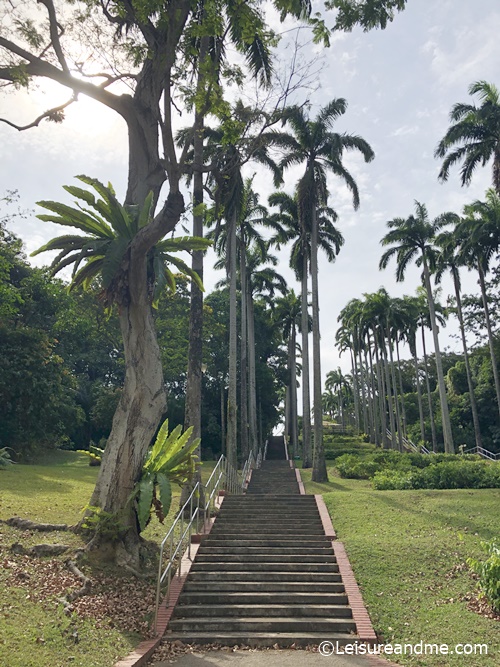 The trellis made of bricks for coral vines is one of the unique attractions in this park which I love to see on every visit. The coral vine flowers are just beautiful and pretty.
Other than coral vine flowers, there are different flowers in this park where some are wildflowers and some are grown in arrangements.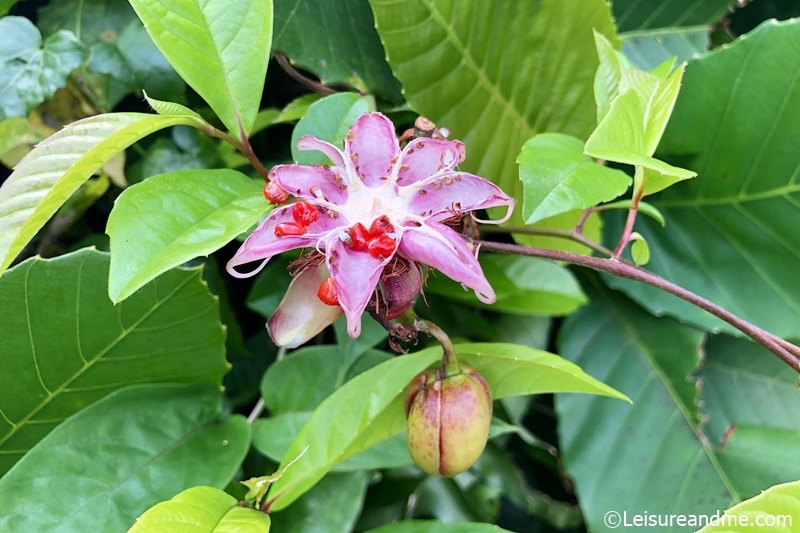 After spending time enjoying flowers and their looks, we started walking along the path to the other side of the park. This AMK park is large and there are areas that we haven't explored yet.
Father and son had their time together while I spent time photographing them. 🙂 It was relaxing to walk along this park even though the other side is a construction site. Previously, there was a lotus pond in this area where there is construction going on these days.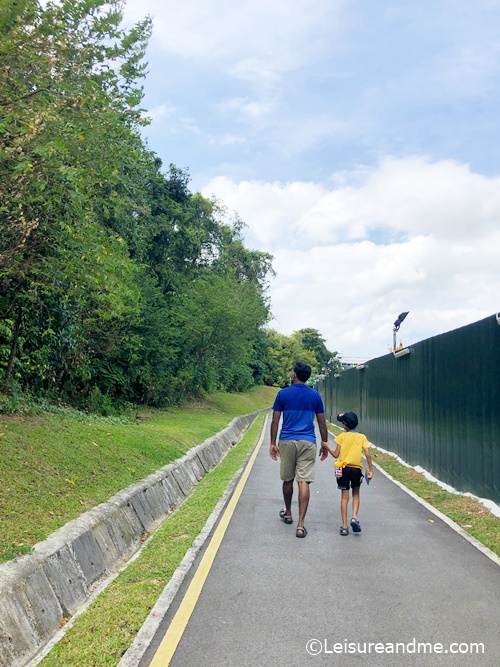 The park looks natural with huge trees and greenery around.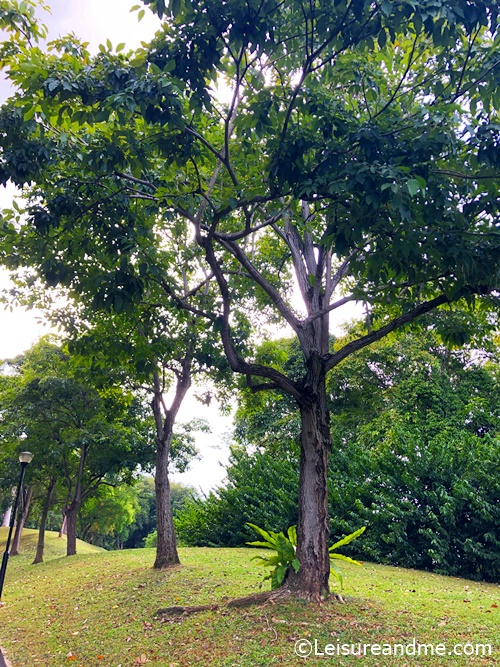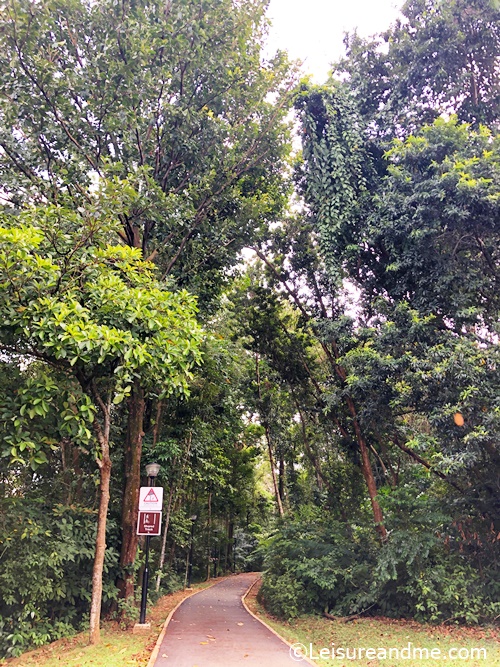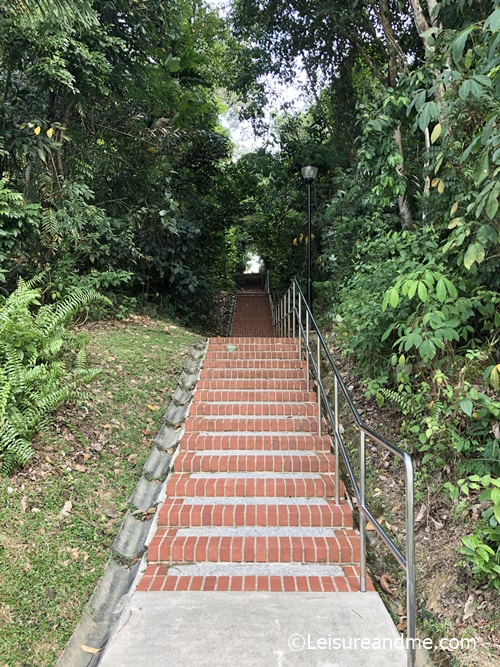 After walking,if you need to relax there are benches too. 🙂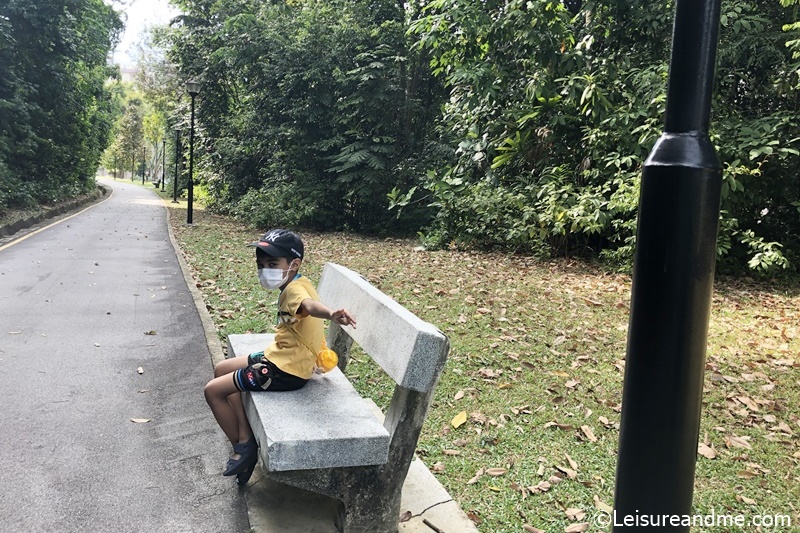 I relaxed while looking at different plants although I don't know their names.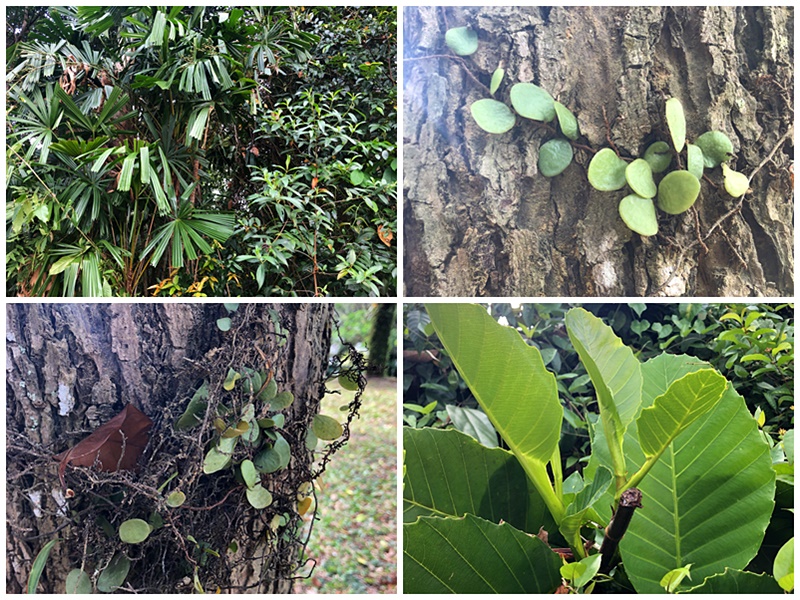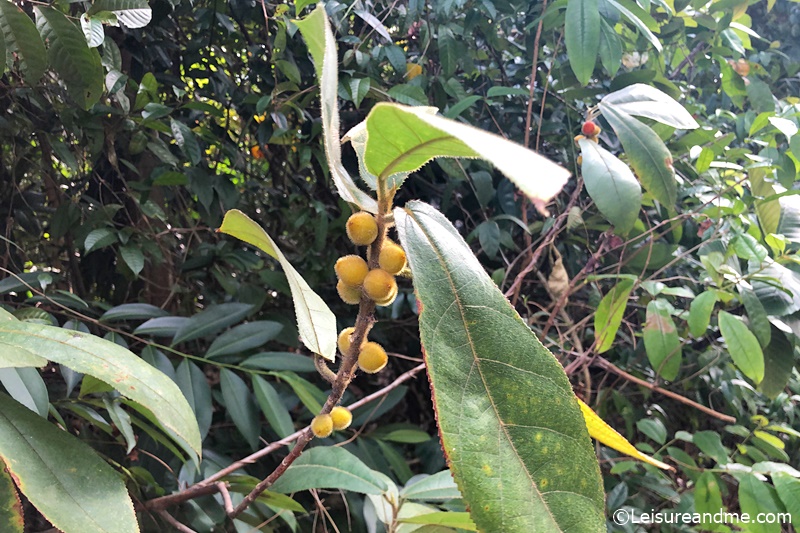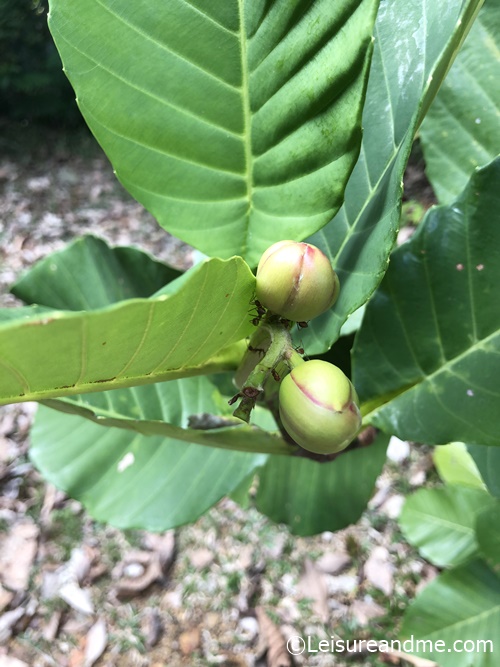 Ants!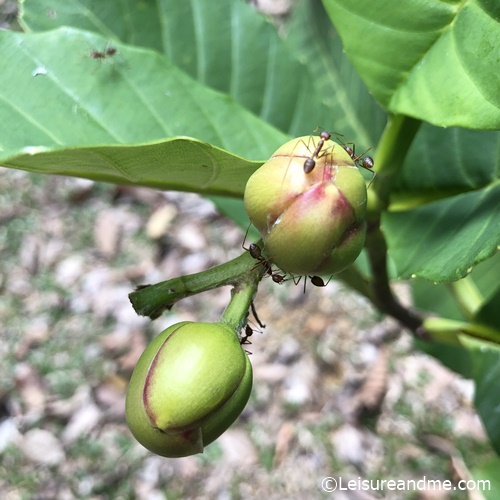 Some wild fruits! Not sure whether these are edible or not.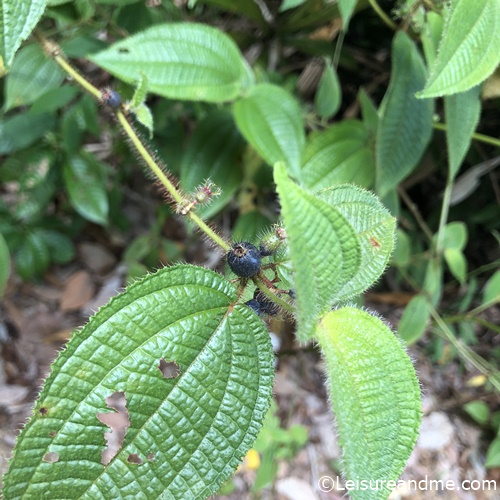 We encountered this unique vine too.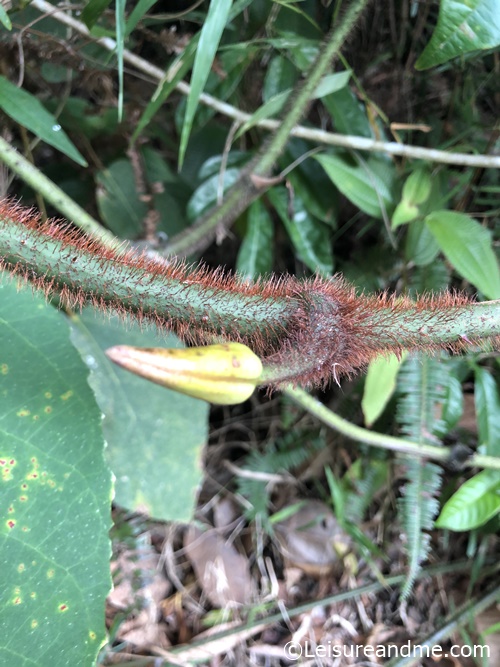 After walking through these greeneries, we entered into the area where there are lovi-lovi trees. We spent some time watching the lovi-lovi fruits and showing the fruits to the child. Specially,we reminded our fonded childhood memories of eating lovi fruits in Sri Lanka. Lovi fruits are sour in taste, but we as children could eat a bunch of them without any difficulty. 🙂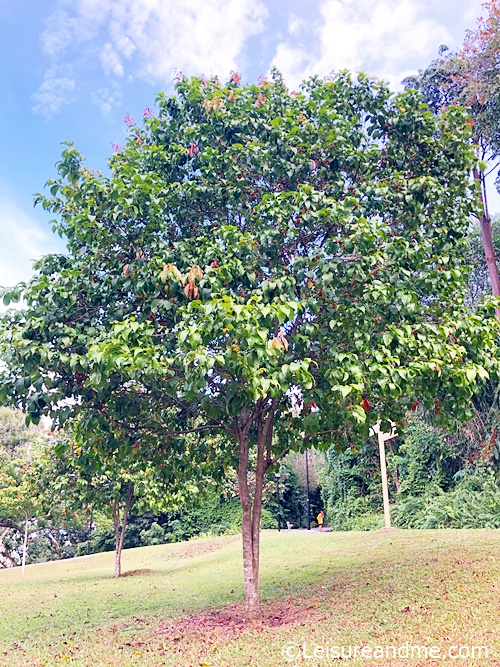 Finally, we came to the end of the park and then we walked towards the birds singing corner of the park. It was another interesting place in this park. Please read this post about the Kebun Baru Birdsinging club for our experience with singing birds. Also, check the Kebun Baru wall murals.
A guest to our home
Instead of a new post,I thought sharing this bird picture in this same post 🙂
While I don't like the soiled clothes due to birds on our clothes drying rack, there are times we encounter beautiful birds. I have noticed Kingfishers and orioles on this rack other than the common sight of Mynas.
This kingfisher is such a creature I captured a few days ago, and it is a mobile phone capture that is not very clear. But, the sight of the kingfisher was still attractive, specially for the child. 🙂
Check these captures of myna birds too.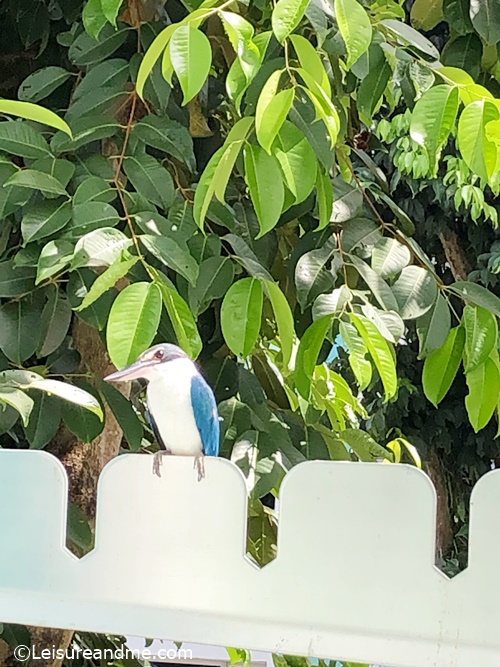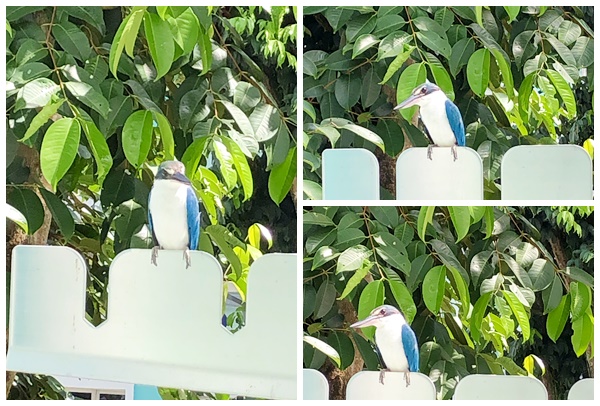 Do you have such sudden guests to your home or home garden? And do you enjoy time walking along a park?
Please share your thoughts in a comment below.
**Sharing this post with some of the linky parties shared on my blog linky list.