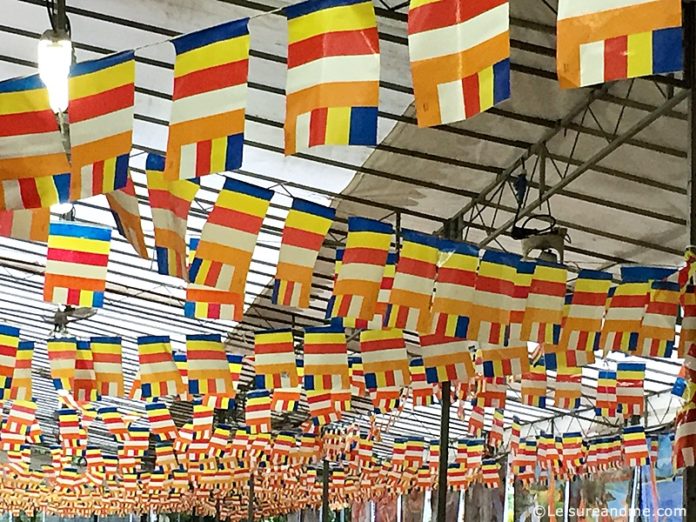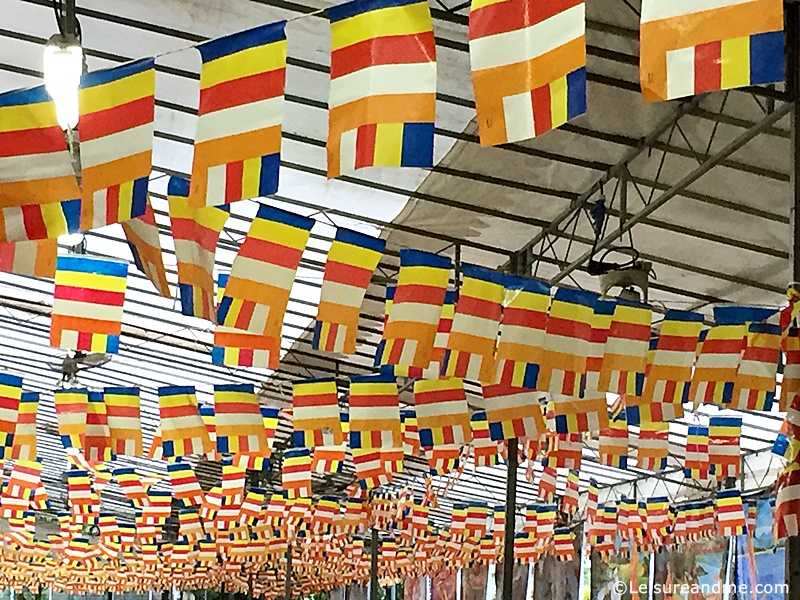 Buddhist People around the world celebrate the birth, enlightenment and passing away of Lord Buddha on Vesak Day. Usually it is the full moon day of month of May. This year, Vesak was celebrated in the month of May in Sri Lanka. However, in Singapore Vesak Day was celebrated on June 1st which was again a full moon day.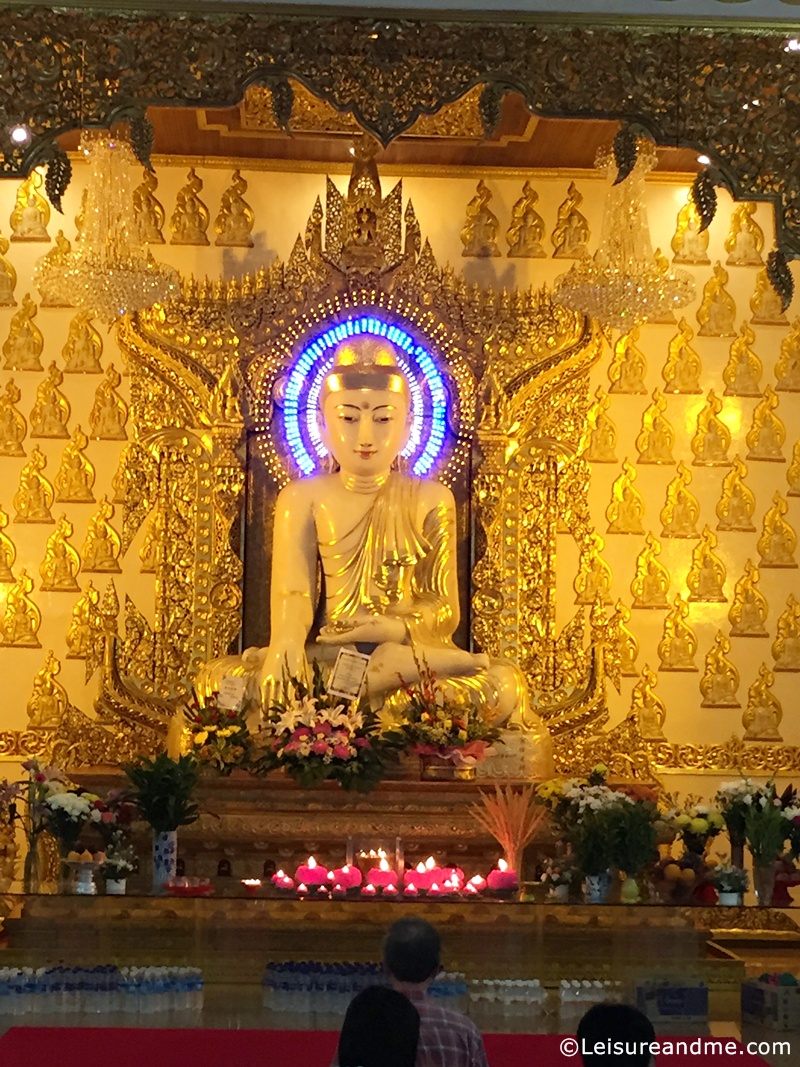 Vesak Day is celebrated in national level in Sri Lanka and with a country where majority of people are Buddhists; we as a tradition attend to many activities including visiting the temple. Living in Singapore, we still try to continue with the traditions and celebrations whenever possible.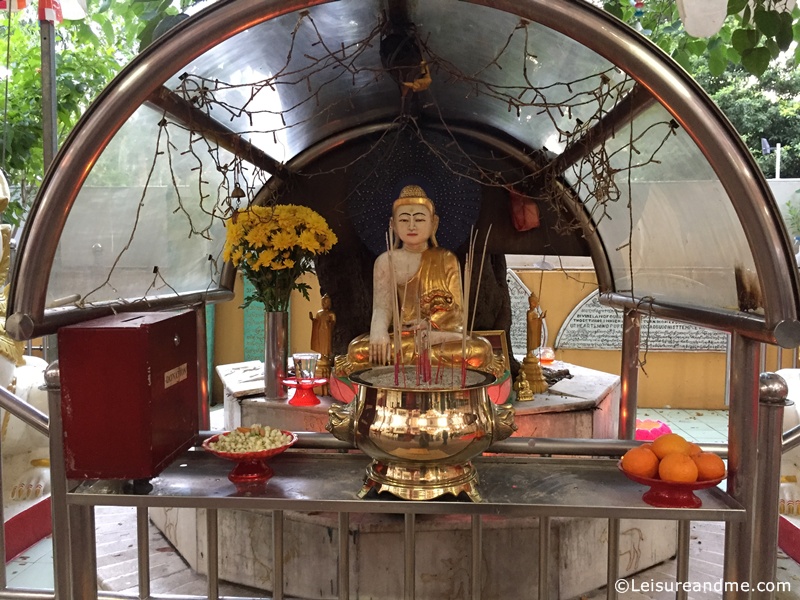 For this Vesak day, we visited Burmese Buddhist Temple of Singapore. It is the only Burmese temple in Singapore and follows the Theravada tradition which we believe as the original Buddhism and practices which Lord Buddha taught. This temple is in my frequent visit list although there are Sri Lankan temples around. For most of our family occasions, I choose this Burmese temple mainly it is located in a calm and quite place. If you want to meditate, this is an ideal temple.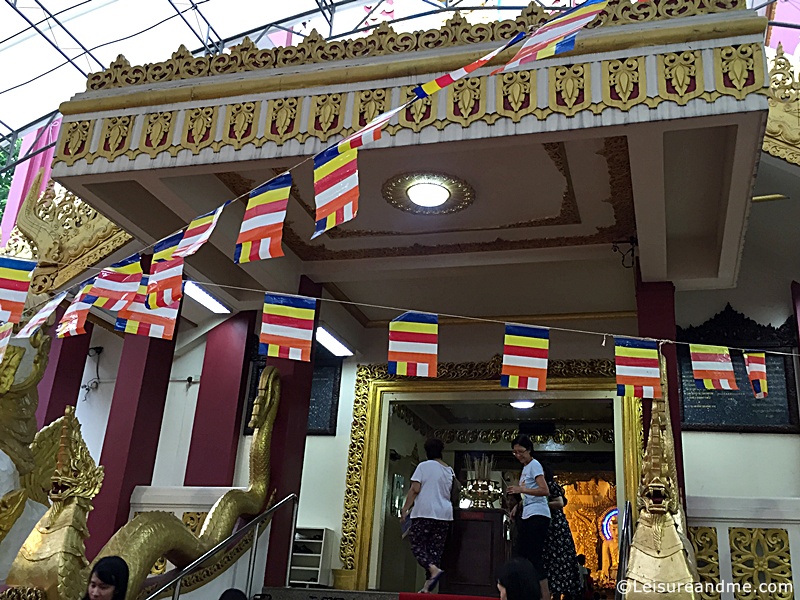 Actually we visited this temple on 31st May, which was the day before Vesak and temple was decorated for the Vesak Day. After worshiping and offerings, I could capture few moments of the temple. These decorations are more similar to the way we do in Sri Lanka. Hope you like to see some of those Vesak Day captures.
Vesak Day Celebrations at Burmese Buddhist Temple Singapore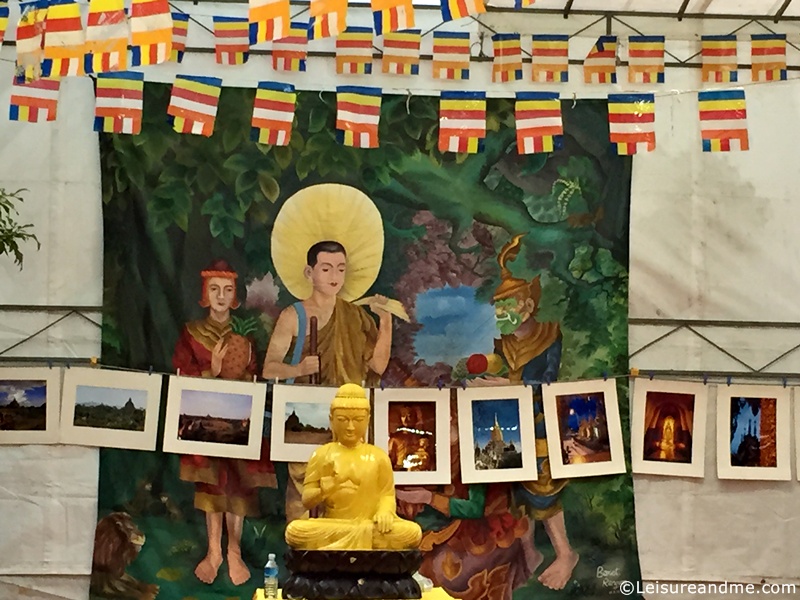 These are some paintings which highlight Buddhist temples and stories,incidents related to Buddhism.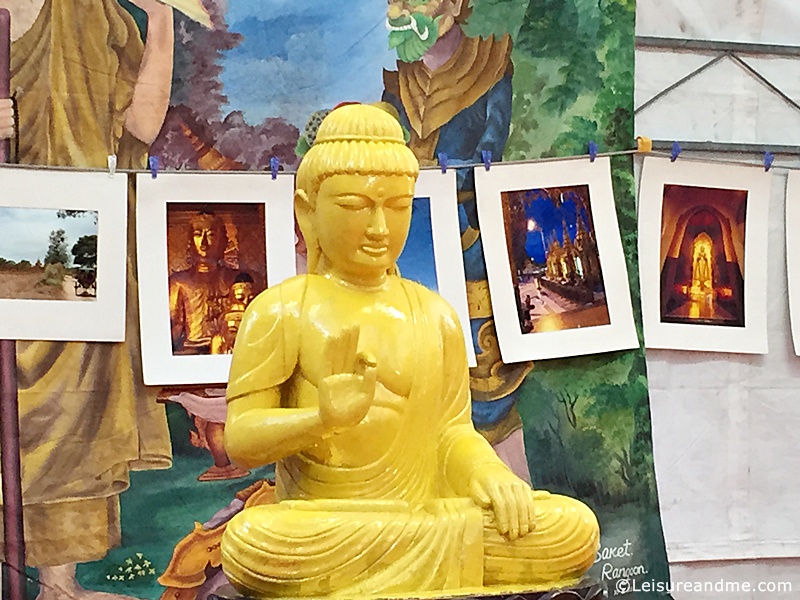 Below are Buddhist flags.Buddhist flag is a symbol of Buddhism which was originally designed in 1885 in Sri Lanka.This Buddhist flag is now used as a Buddhist symbol around the world and it was first hosted on Vesak day, 28 April 1885 in Sri Lanka.