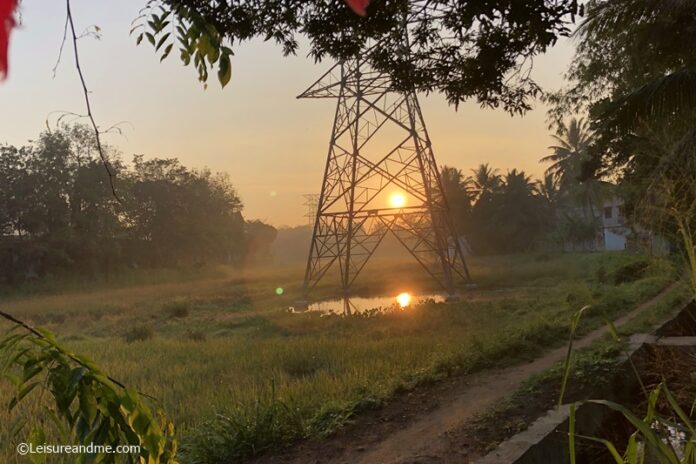 I had another exciting moment in Sri Lanka when I watched this beautiful sunrise at Buruma temple, Sri Lanka. After watching the spectacular sunset along the Colombo Katunayake Expressway, I was fortunate to catch up with an amazing sunrise moment.
I am eager to watch the sky and changes of the amazing sky with different colours any time of the day, but specially during the sunset and sunrise.
It was 2019 and I was in Sri Lanka for a quick holiday. My mother wanted to go to the Burmese Buddhist temple in our neighbourhood for some Buddhist rituals and I joined her early in the morning.
Also read : My visit to Burmese Buddhist Temple Singapore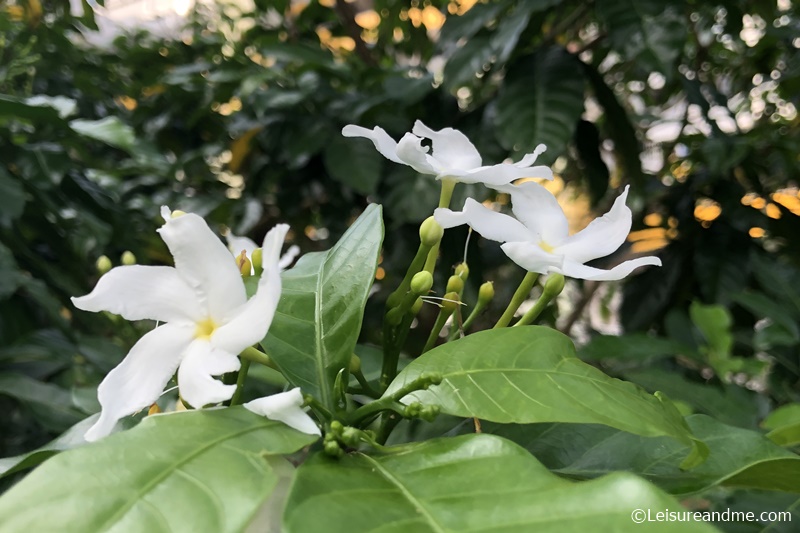 Usually, when we go to the temple, we bring some flowers to offer Buddha. So, I picked some flowers from our home garden. Usually, it is a bag full of these white pinwheel flowers! In Sri Lanka, we called these as Wathusudda flowers. We have a few different types of pinwheel flowers at our home garden.
It was interesting because we walked to the temple early in the morning through the paddy fields. It was a wonderful experience with the morning breeze, birds' tweets and finally, I watched this spectacular sunrise too.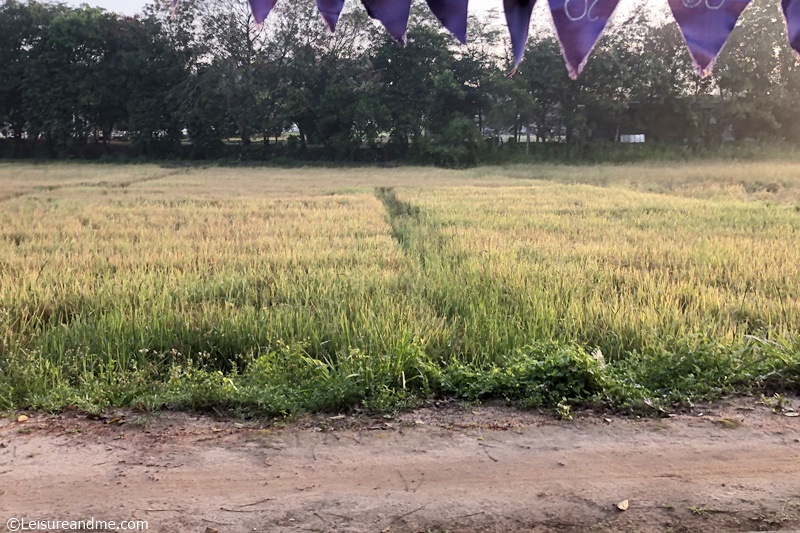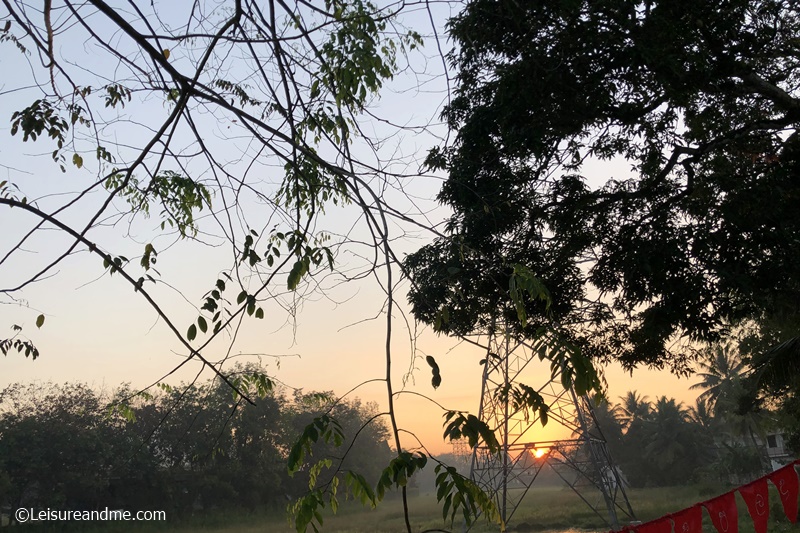 Burmese Temple, Korathota, Kaduwela
Well, the location is the Burmese Buddhist temple which is situated at Korathota, Kaduwela. It is a beautiful Buddhist temple, yet new to our neighbourhood. While I was preparing for the rituals, I found something precious in the sky. It was this sunrise moment.
Okay, in a temple I know I have to behave in a different way. But, as a laywoman, I couldn't control myself. Finally, here are some wonderful sunrise moments from Sri Lanka.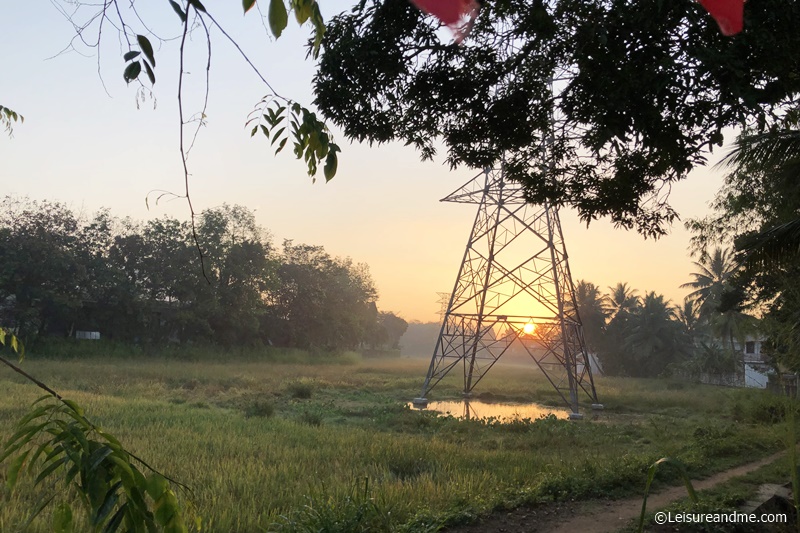 The view was disturbed with this tower in the paddy field. But,I didn't try to avoid it.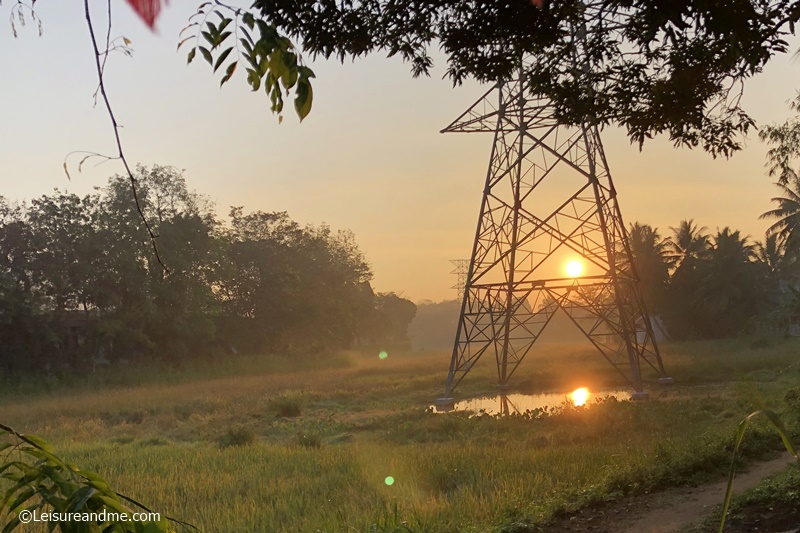 Do you see the reflection? That's the most amazing moment for me on that day.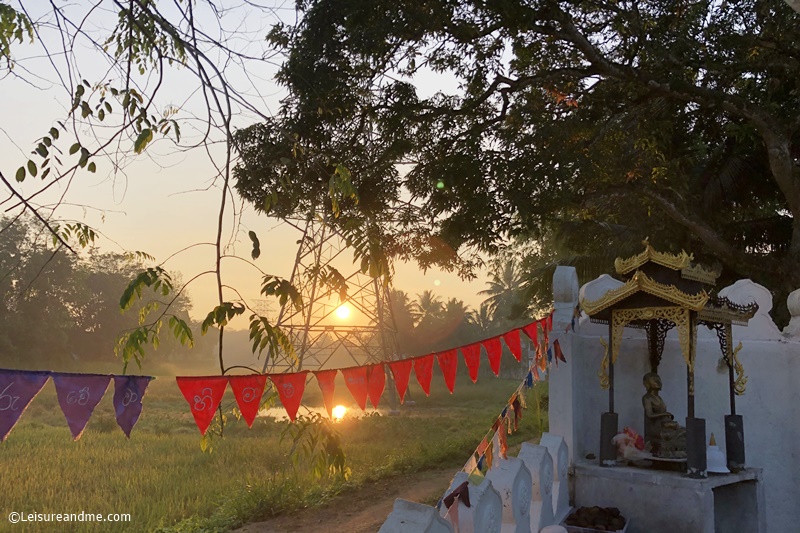 Below is the sacred Bodhi tree of the Korathota Burmese Temple or mostly popular as Buruma Viharaya.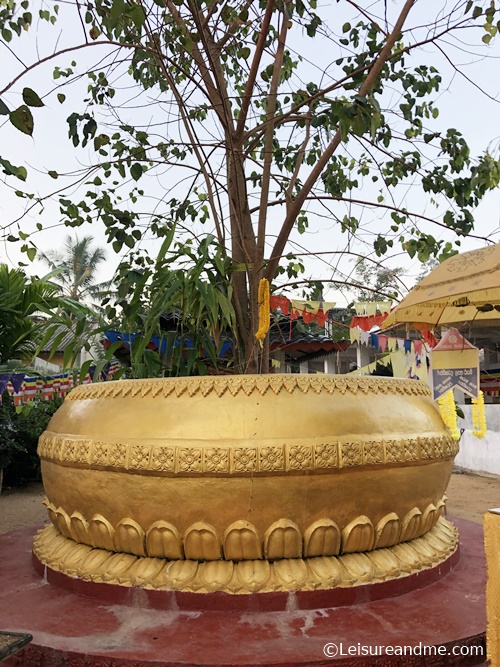 I also captured the paddy field. But, I couldn't operate my camera more than that as I had to attend our rituals.
It was another memorable moment in Sri Lanka. When I write this post, it reminded me that I haven't featured this neighbourhood in my blog. But, this is a beautiful residential area in Colombo district with many historical attractions. I look forward to visiting Sri Lanka soon to enjoy the life there and hopefully some beautiful moments from the neighbourhood where I was grown! 🙂
Location: Buruma Viharaya, Korathota, Kaduwela, Sri Lanka
I hope you enjoyed watching this Sunrise at Buruma Temple. If you are in Sri Lanka, be sure to visit this temple early to catch a spectacular sunrise over the paddy fields.
Another bird guest at our home
A few days ago I shared some captures of a kingfisher who visited us. This time it is a myna bird. These birds are common here in Singapore and usually, they are on our clothes drying rack. But this time they visited us from the front gate and stayed until I noticed and captured 🙂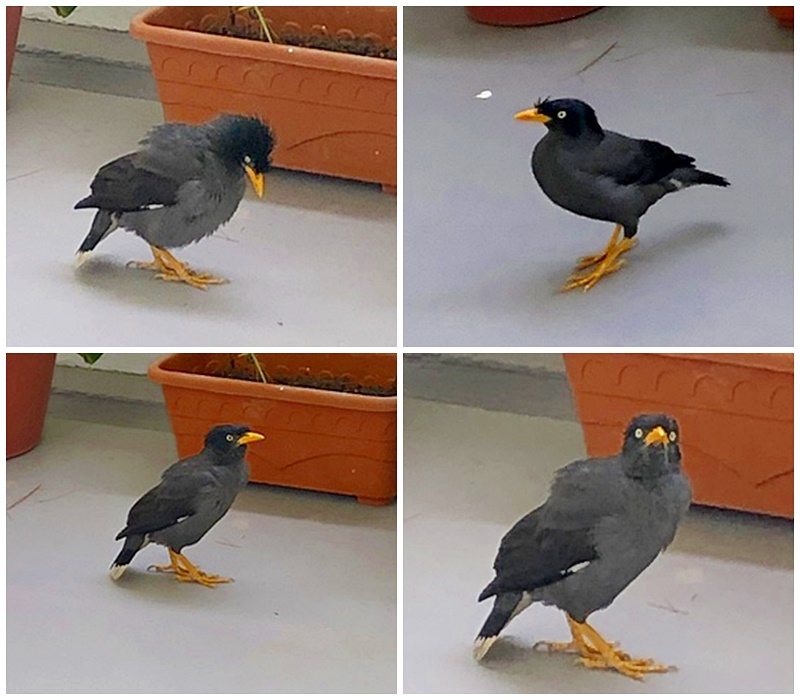 Do you like to watch the sky, birds or nature? What was your recent amazing experience while watching the sky? Please share your thoughts as a comment. 🙂
**Sharing this post with some of the linky parties shared on my blog linky list.
Check other sunrise or sunset moments from Sri Lanka: Sunset Captures from Sri Lanka