Warakapola is a small town in Sri Lanka along the Colombo Kandy road and here are some street art captured in our 2019 Sri Lanka holiday. If you like to find out about street art in Sri Lanka, this Street Art from Warakapola will give a clue on where to look for such wonderful art pieces.
The street art trend in Sri Lanka
Well, street art is not a new thing in Sri Lanka. I remember school boundary walls that were filled with artwork of students. But, in 2019, it was a hit and a trend!
What happened?
In November 2019, the country experienced a major political change. The majority of people were excited and everyone hoped for a new future. Although the new government had to face the challenge with the Covid pandemic that affected Sri Lankan tourism badly, this is not any political post. 🙂 I just shared the background for the country's recent street art trend.
What happened when the government was changed? The excited youth started decorating walls around Sri Lanka with beautiful street art.
Finally, it was a trend.
It was our year-end Sri Lanka holiday too. And for my excitement, wherever we travelled in Sri Lanka, we could see young people were busy painting walls with their artwork. But, unfortunately, most of the time I was in a vehicle where I couldn't capture much street art. Simply, Sri Lankan holidays are the busiest days of the year with so many visits to relatives within a few days. 🙂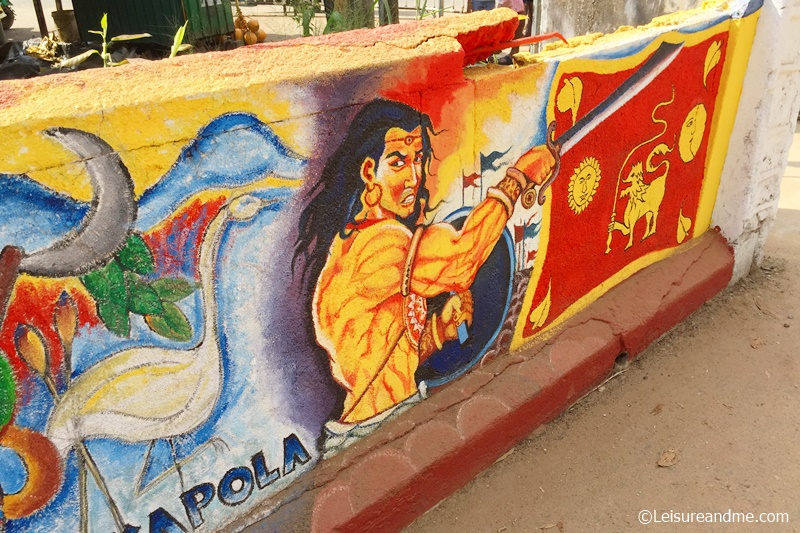 It was our last day in Sri Lanka when we visited Warakapola town to buy Sri Lankan items to bring back home to Singapore. Well, I found time to enjoy this street art in Warakapola town. It was a low-height wall in the middle of the busy town where there is an Ayurvedic medicinal store on the other side of the road. We went there to buy some traditional medicine and then we had this sight.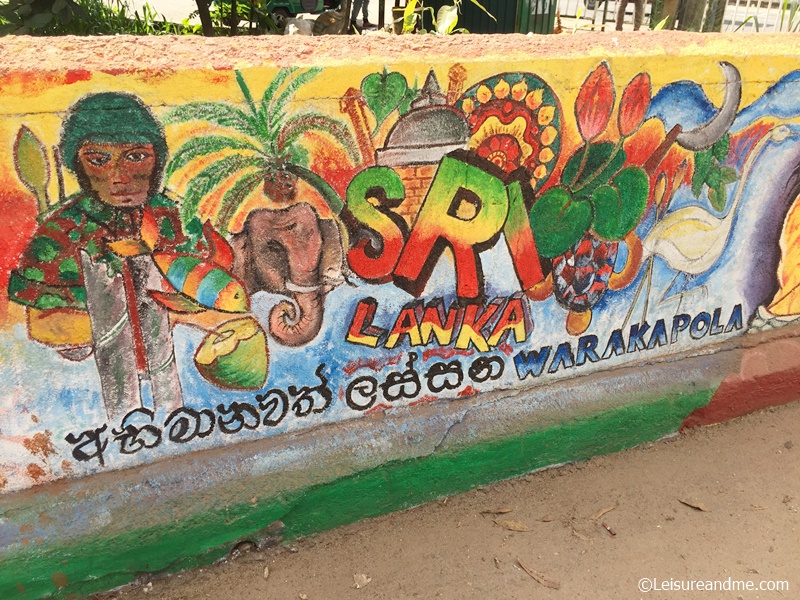 This artwork was colourful and featured Sri Lanka's culture and history.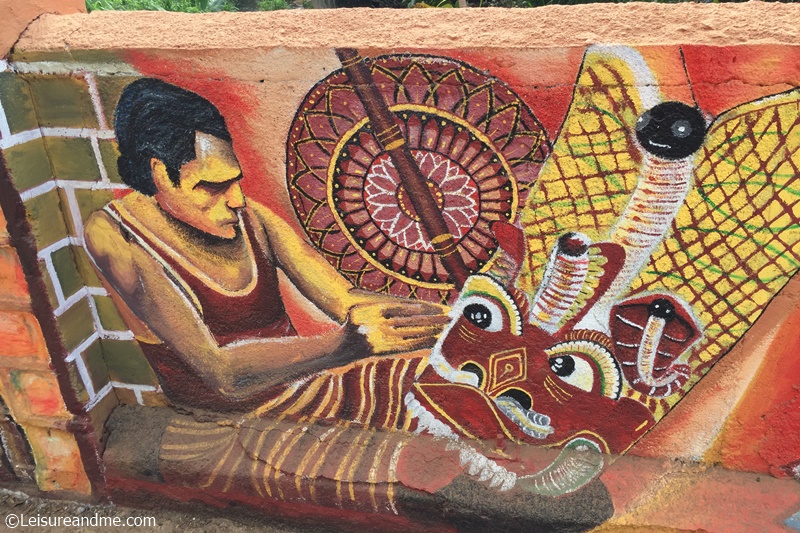 Sri Lanka is popular for traditional colourful masks. Mostly, these masks are used for traditional dance and cultural events. Although Ambalangoda (another Sri Lankan town) is famous for traditional mask carving, this traditional activity is admired everywhere in Sri Lanka. Above street art features a mask carving artist.
Check this post to read more: Traditional Masks of Sri Lanka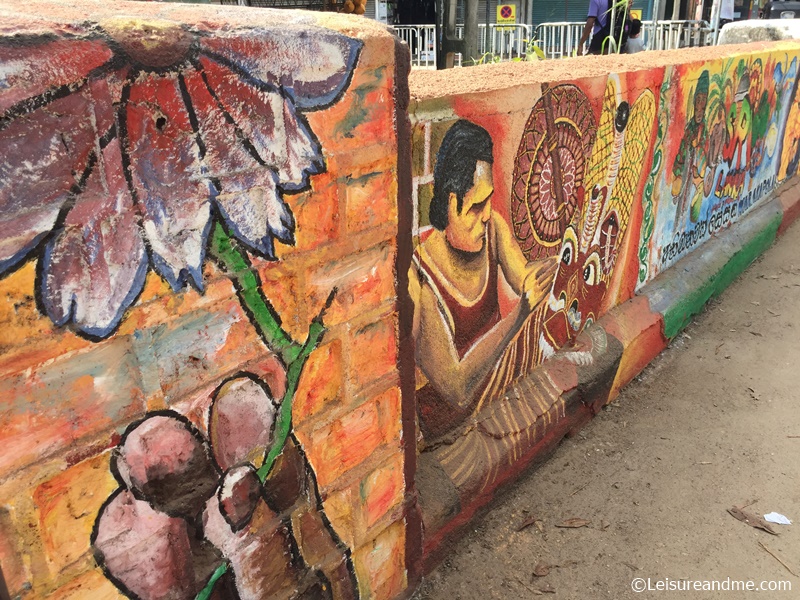 If you noticed these pictures carefully, this wall is not a well-maintained wall before this artwork. It is damaged and even its look was ugly in this town in my previous visits. Nothing to notice in this wall other than dust and faded paint.
But, this colourful street art added beauty to this wall and to the Warakapola town.
Those young people who were involved in painting this wall should be proud of their contribution to the town and to the country! Hats off!
The same day, I captured a bus stop shelter painted by another group of youth. I will feature it in another future post.
Location: Warakapola Junction ,towards Anguruwalla road
Update: Check this post to see other wall murals of Warakapola: Wall Mural Spotted in a Bus Stop Shelter
Do you like street art? Please share your experience with street art and wall murals.
**Sharing this post with some of the linky parties shared on my blog linky list.