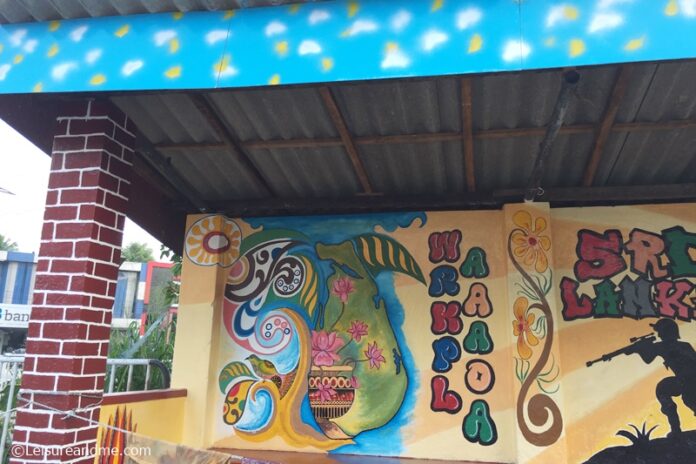 I am with another Warakapola wall mural!
Yes, this is another mural from Warakapola town, Sri Lanka. This time, I captured a bus stop shelter that had a new look after decorating with these beautiful murals.
Commonly called "Bus Halt" in Sri Lanka, the bus stop shelter is really a helpful space for people who are waiting for a public transport bus. Therefore, making it beautiful with such great artwork is really admirable.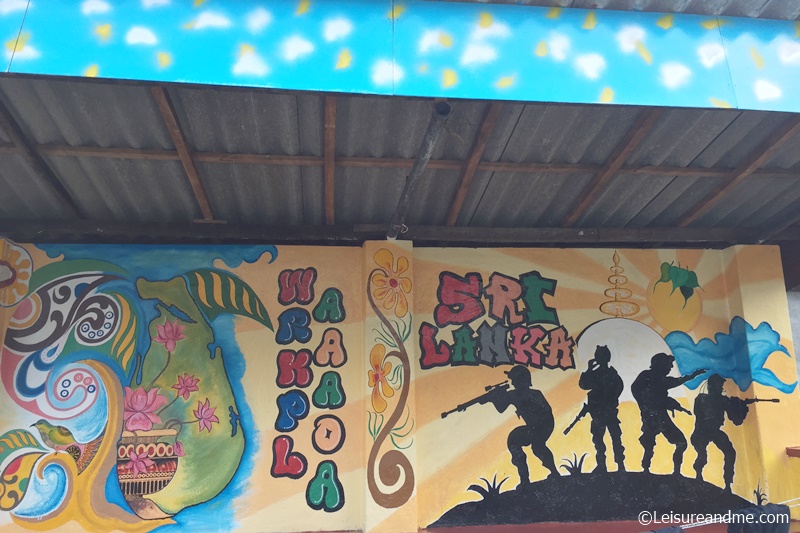 In my previous post about Warakapola town street art, I shared that I noticed another street art at the bus stop and here is it. It was another group of youngsters who decorated this bus stop shelter with their beautiful and colourful artwork.
Warakapola Wall mural at a bus stop shelter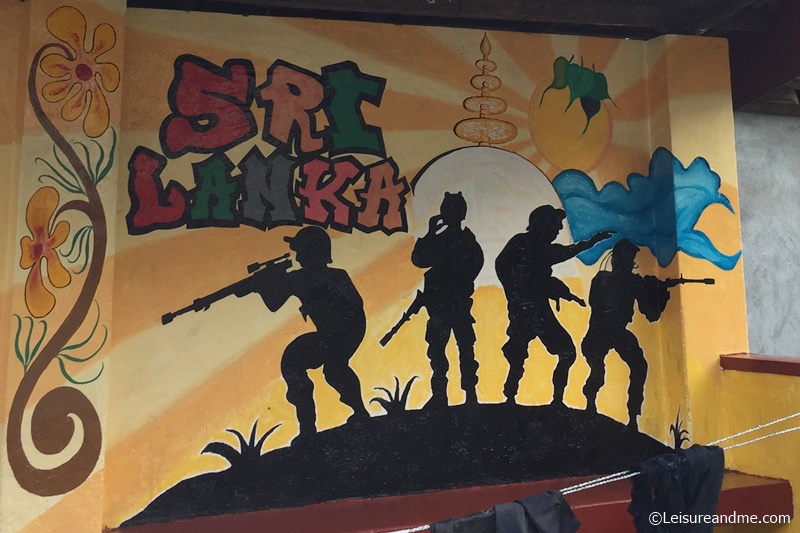 I am sure the above picture features the Thalagama temple which I could visit a few years ago. From this bus stop, it is only around 2km to reach this temple and with my knowledge, it is the only temple in Sri Lanka that replicates Sanchi Stupa of India.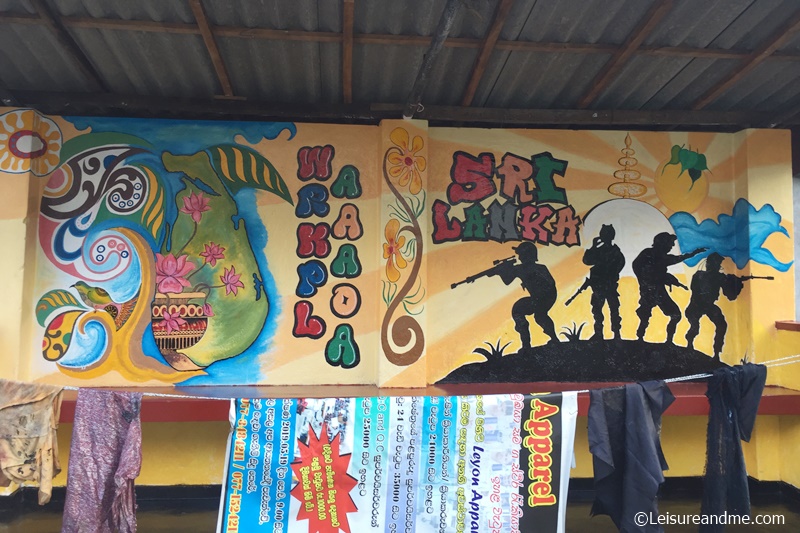 Anyway, it was still not fully completed at the time I was capturing these. As you notice in the above picture, there is a clothesline with hanging rugs and pieces of clothes and it was not yet opened for others to enter.
Another talented work by the youth of Warakapola!
If you visit Sri Lanka and then Kandy, be sure to spot this bus stop shelter at Warakapola town 🙂
Location: Bus stop shelter at the junction that starts Warakapola- Mirigama Road, Sri Lanka
Other activities and attractions in Warakapola , Sri Lanka
Enjoy Sri Lankan food : Warakapola town is a great place to hunt Sri Lankan food.The town runs along the main street making it easier to find places to eat. A good place for street food of Sri Lanka
Do you like street murals? Please share your thoughts in a comment. 🙂
**I will also share this post with some of the linky parties shared on my blog linky list to connect with fellow bloggers.