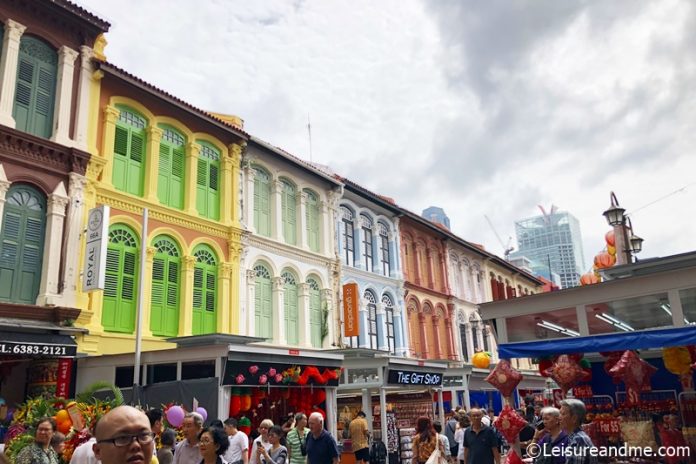 I want to share these things to know before visiting Chinatown Singapore. Do you know why?
Chinatown is another must-visit place in Singapore where you can experience Chinese culture, history and arts. It is beautiful and it is full of decorations that feature vibrant colours. From beautiful shophouses to decorative lanterns, there are many things to see in Chinatown. Among all, don't forget the souvenirs. In Chinatown, you can easily buy a souvenir from Singapore.
A Chinatown Walking Tour
I've been to Singapore Chinatown many times for different reasons. I always like to walk along the streets of Chinatown while enjoying the attractions. Check this post on the Chinatown walking tour to know what other things you can see and do in Chinatown.
A trishaw tour is also possible in Chinatown to explore the city.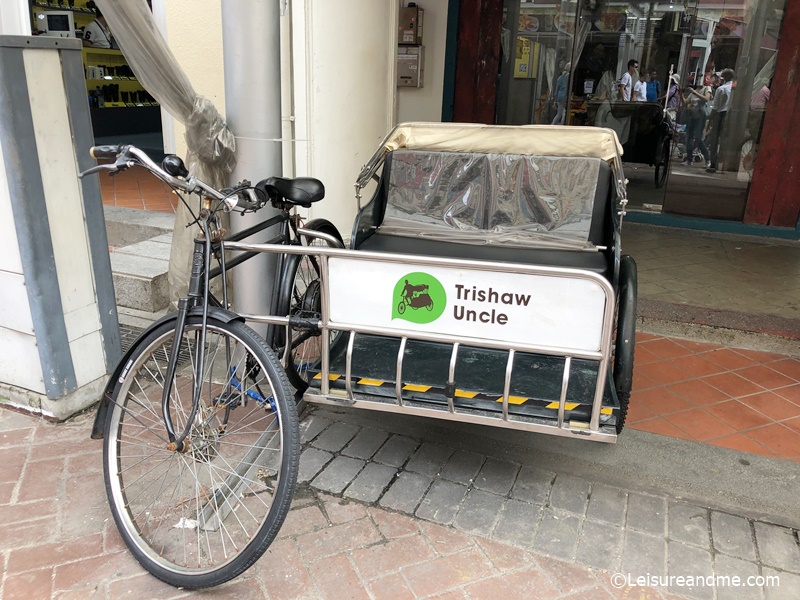 I know there are so many lists on the internet that shares things to do in Chinatown. Therefore, I thought of sharing some of the interesting photos I captured on another walking tour that shares some features of this colourful and historical town. These were captured before the pandemic, and these photos show the real Chinatown on a busy sunny day!
What are the things to know before visiting Chinatown Singapore
What to expect in Singapore Chinatown? These are the things to know before visiting Chinatown Singapore and when you know each of these features, then it is easy to plan your visit. You will not miss the most important attractions and you will also not regret it later.
1. There are many places to visit
Yes, in Chinatown, there are many attractions and there are many places to visit.
i) Buddha tooth relic temple
Buddha tooth relic temple is one of the popular places to visit in Chinatown. On this day I visited Chinatown, I didn't forget to visit the Buddha tooth relic temple too.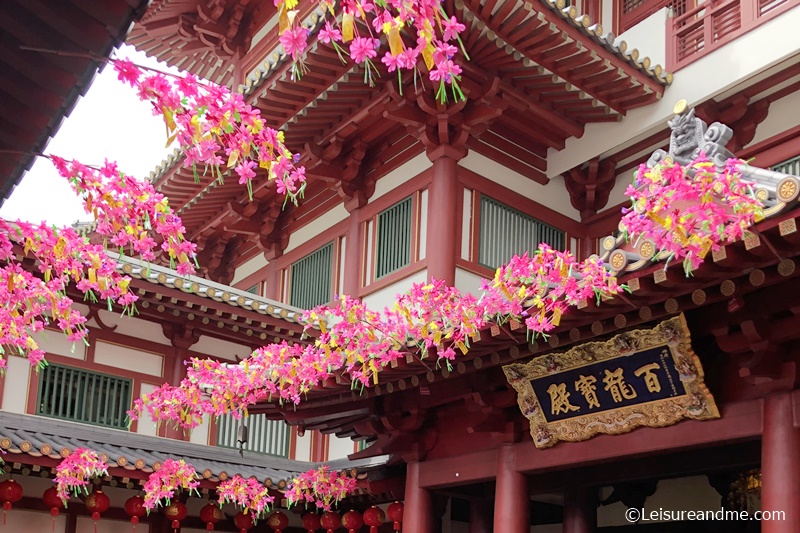 The praying wheel is a must see at the Buddha tooth relic temple and it is located at the top floor of the temple. The roof garden of this temple is a beautiful and peaceful garden with a lot of foliage including orchids.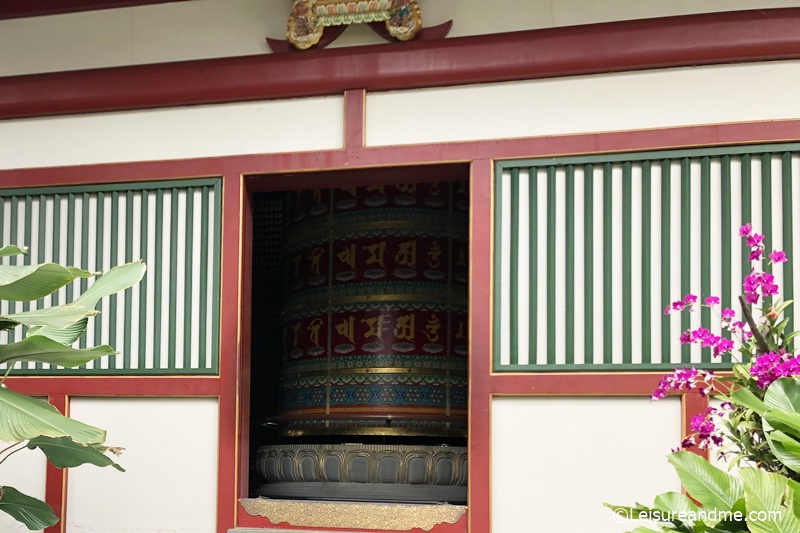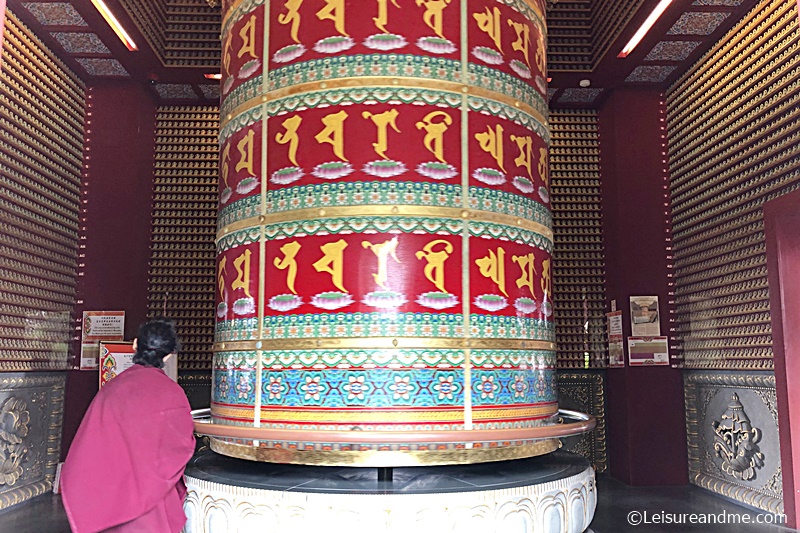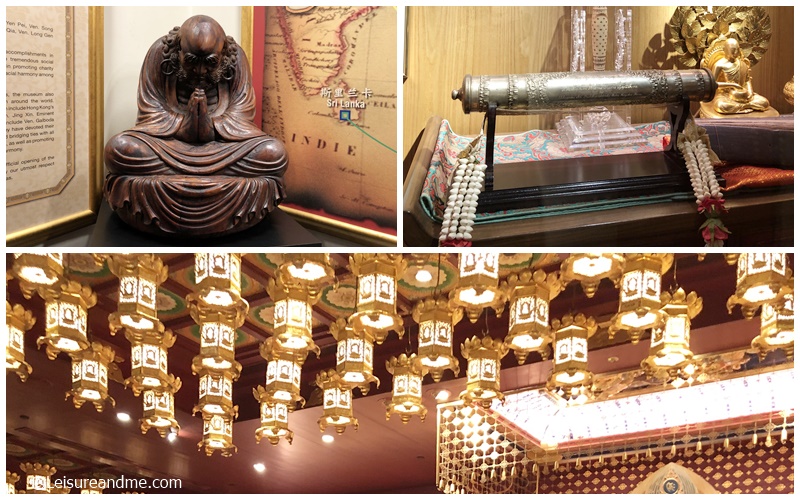 Location: 288 South Bridge Rd, Singapore 058840
ii) Sri Mariamman Temple
Sri Mariamman Temple is known as the oldest Hindu temple in Singapore and it is located in Chinatown. Therefore, this temple is another attraction that anyone can visit in their visit to Chinatown.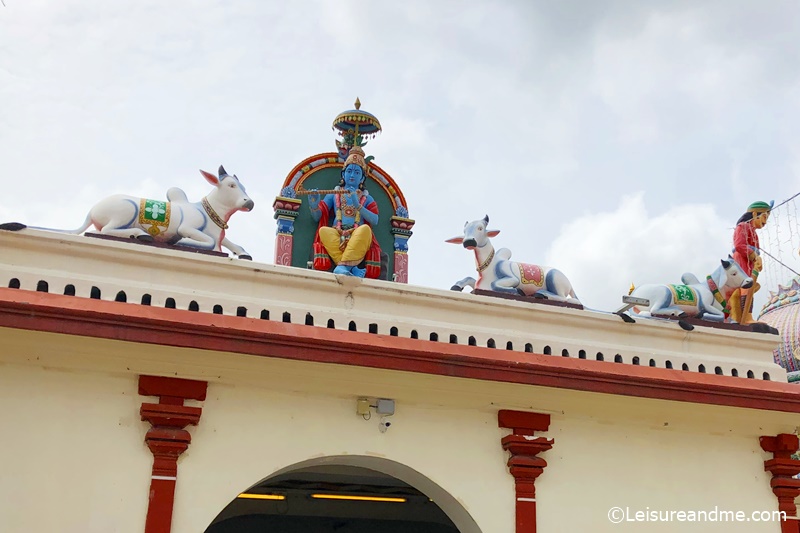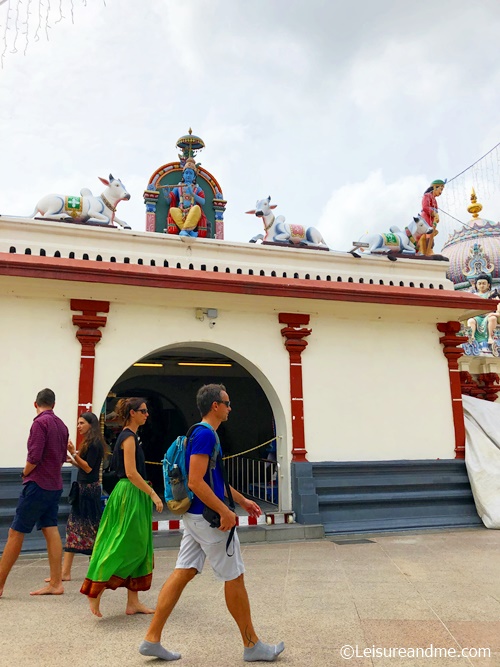 Location : 244 South Bridge Rd, Singapore 058793
There are many other attractions to visit in Chinatown including Chinese temples.
2. Souvenir shopping is possible in Chinatown
The streets of Chinatown are full of stalls that sell souvenirs. There are also shopping malls where you can explore and find some interesting things from Singapore. I always enjoy walking along the streets watching these stalls and sometimes I find interesting items to buy.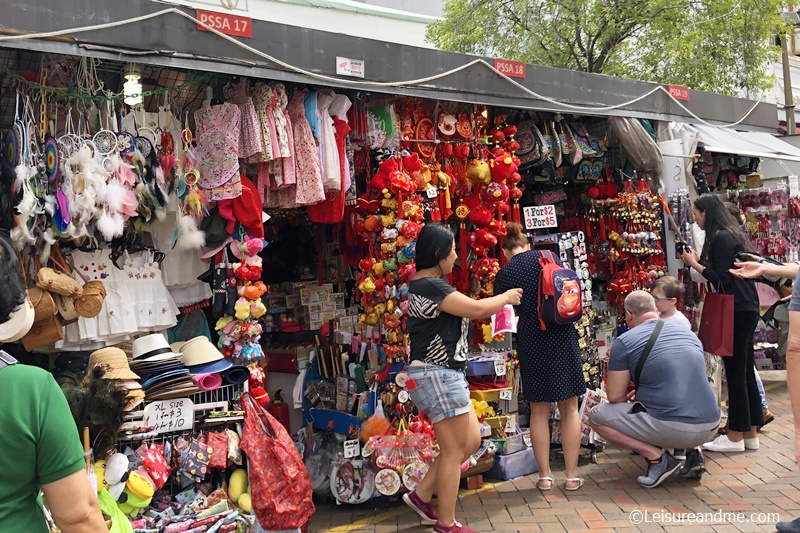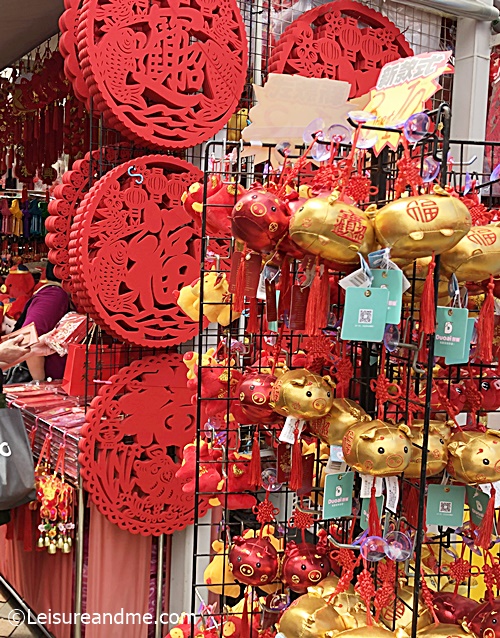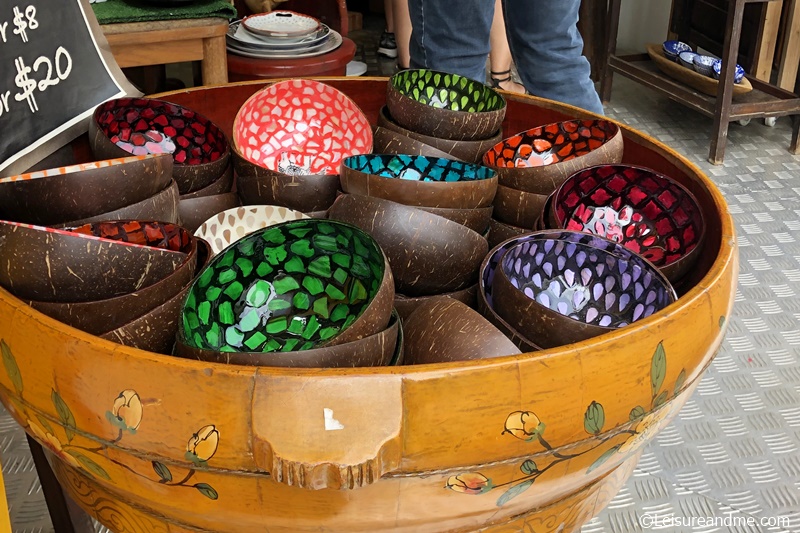 3. Chinatown is a place to buy herbal and traditional medicine
Chinatown is also a place to buy traditional Chinese medicine, herbal and related treatments.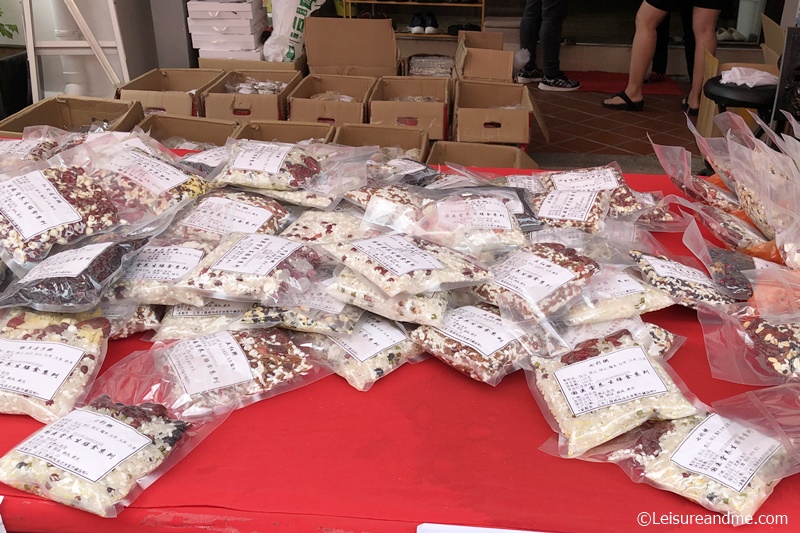 On this day I visited, I bought some porridge packets from the above shop. Those porridge packs were ready to cook and included black rice, white rice and some other herbs.
4. Prices are relatively cheap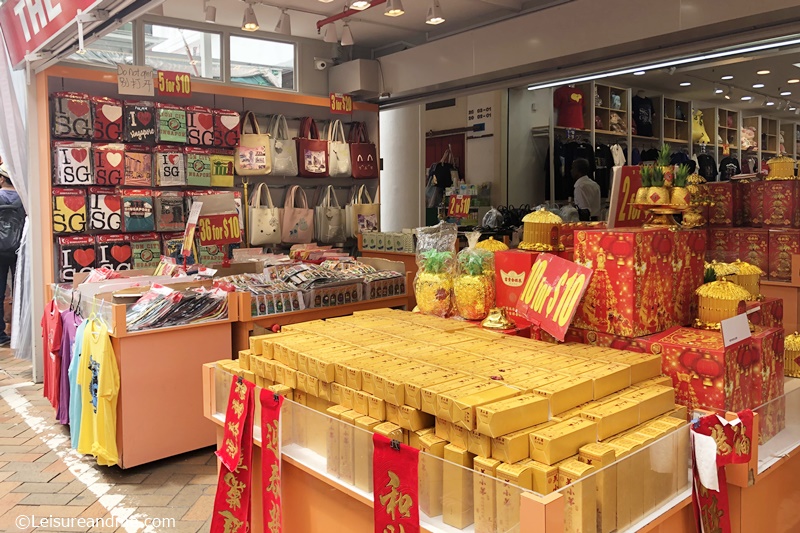 Do you want to buy 3 for $10, 5 for $10 or even 10 for $10? Usually, prices are really cheap in these souvenir shops.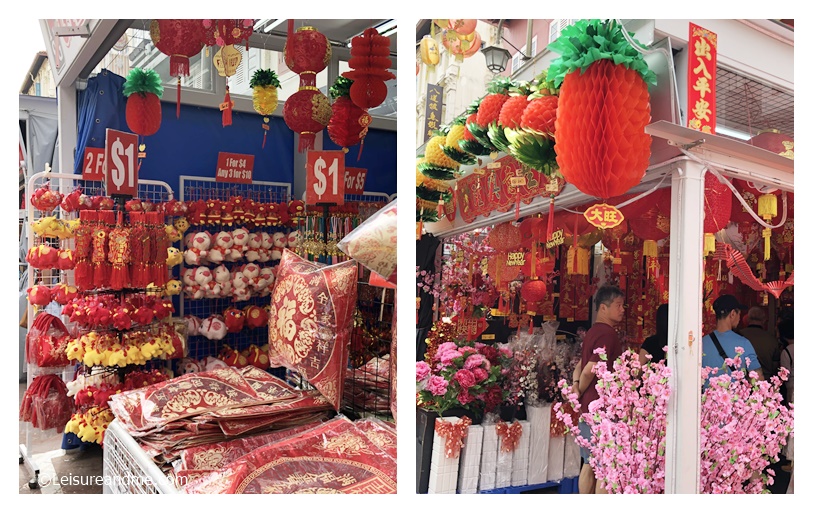 I've bought small items such as key tags, decorative ornaments and tote bags from these stalls. I don't have any complaints about the quality of these items I bought compared to the price paid.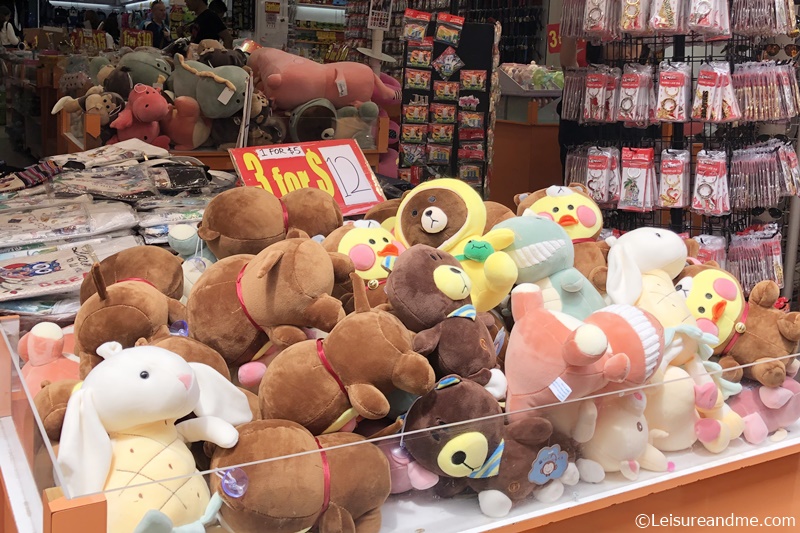 5. Chinatown is great for Durian hunt
The king of the fruits or Durian is a popular fruit in Singapore. While some people get distracted by its smell, a typical Singaporean love to eat this wonderful fruit. Chinatown is one of the places to hunt for durian!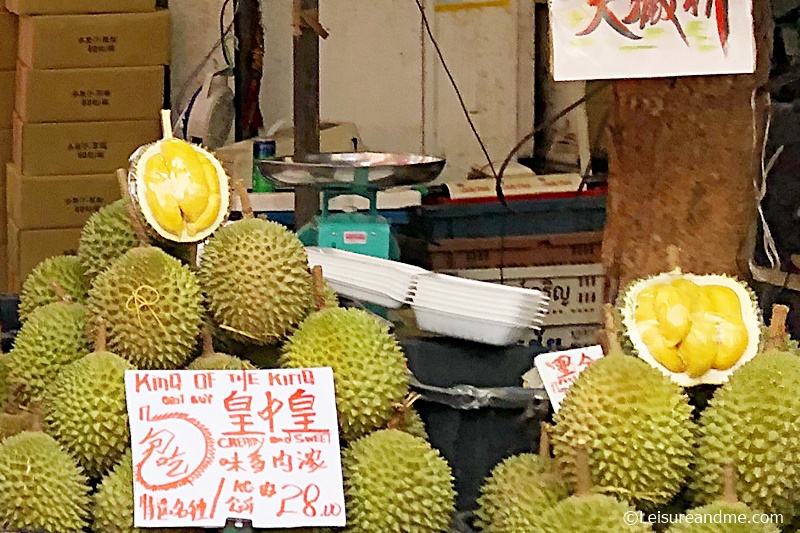 There are also different varieties of durian. Mao Shan Wang is known as one of the best and it is usually expensive while there are other durian varieties that are relatively cheap. I have reviewed during before.
Please check this Durian review
6. Streets are decorated with Lanterns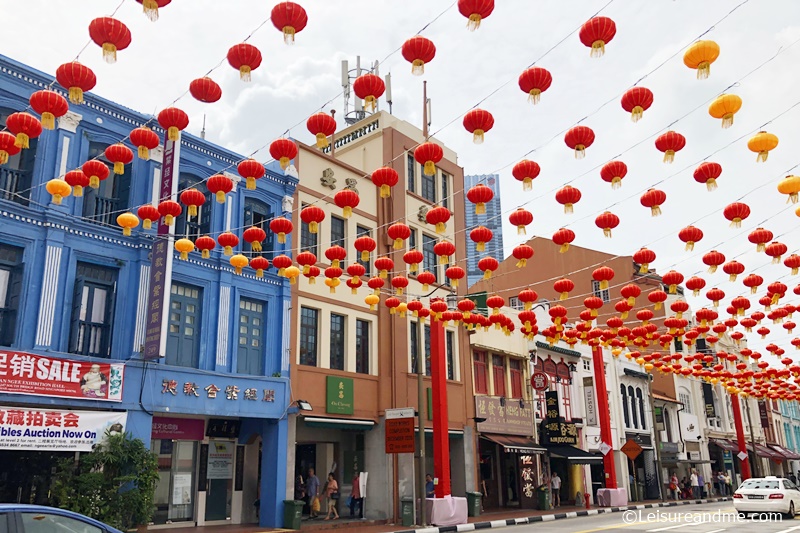 Lanterns in red and yellow are a common sight in Chinatown which add beauty to the town. Usually, on Chinese New Year we can see such lanterns in Singapore. But, on most of my visits to Chinatown, I notice these beautiful lanterns. It is pretty for the eyes!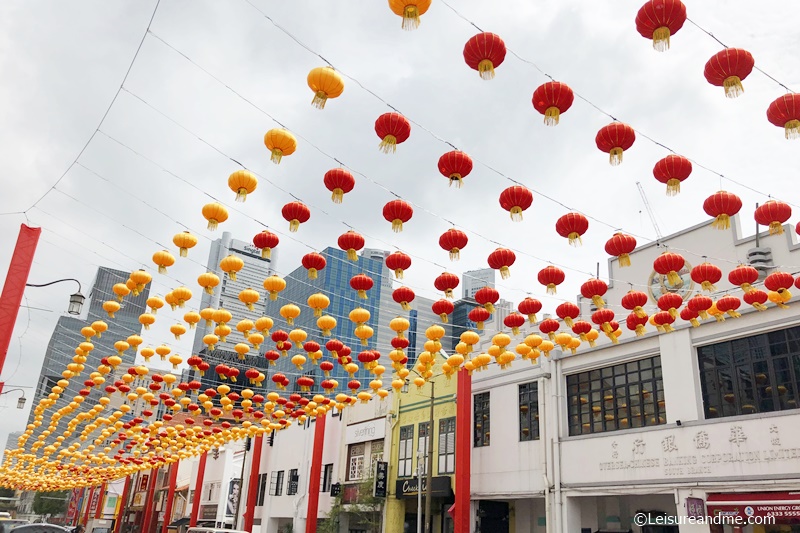 7. Beautiful shophouses are everywhere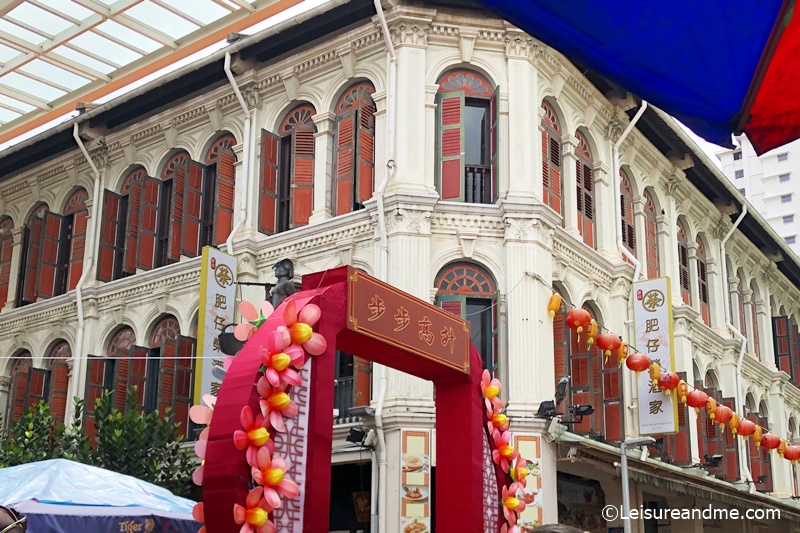 Shophouses are one of the attractions that takes you back to its history when you visit Singapore. And, Chinatown is one of the places to explore these beautiful shophouses!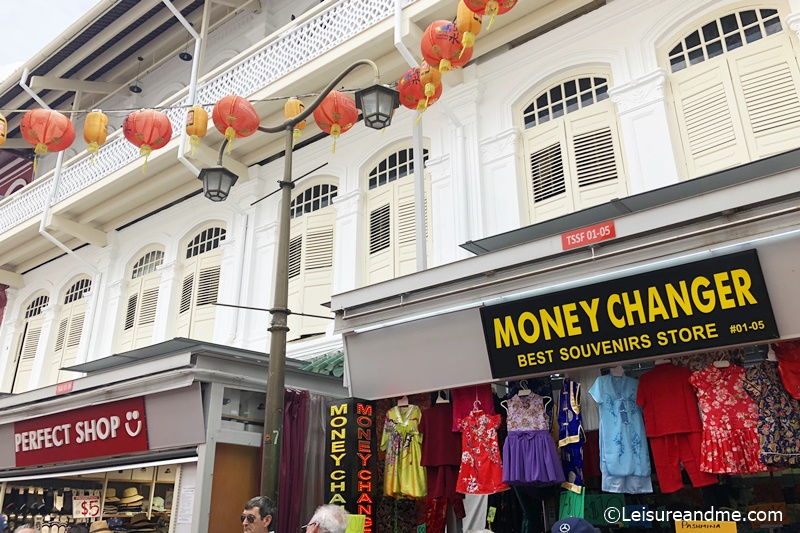 Walk along the streets of Chinatown. You will find fascinating shophouses with beautiful doors, windows and even colourful walls.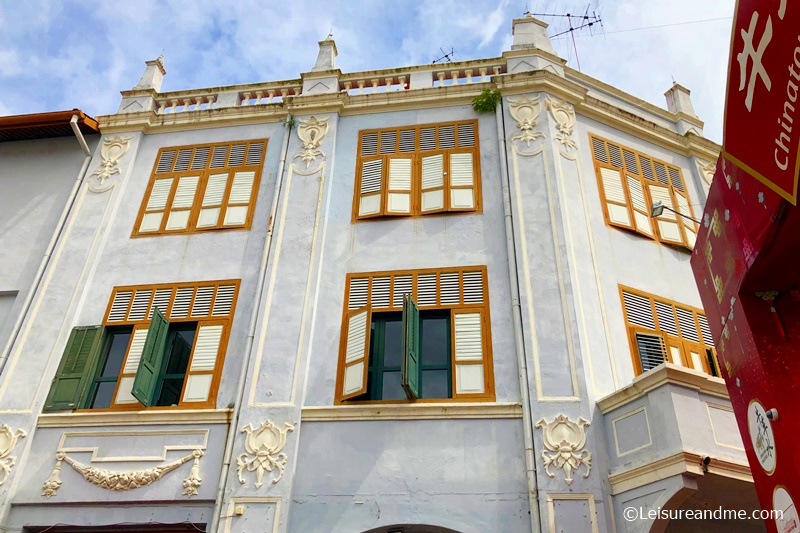 For me, every visit to Chinatown is an amazing experience because I love to hunt for beautiful shophouses! 🙂
8. There are beautiful street art and murals to explore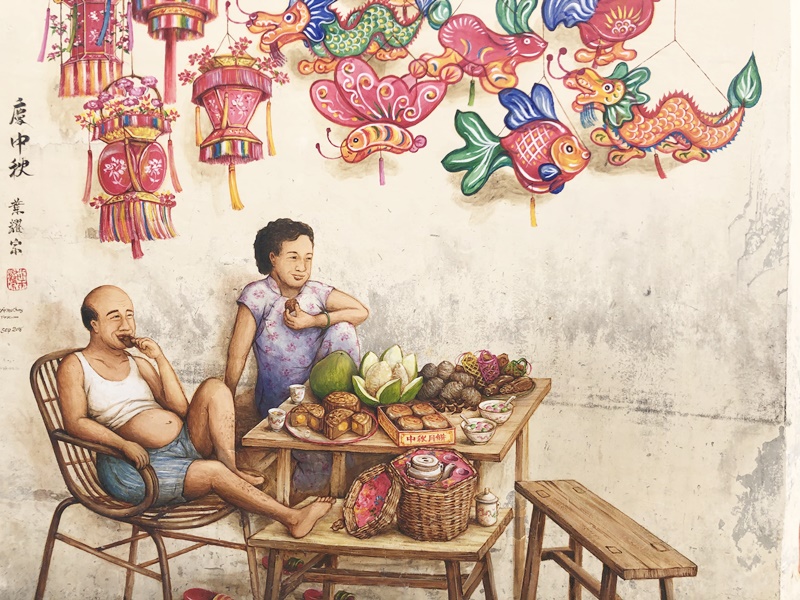 Chinatown murals are another attraction to explore in this historical town. Most of these murals feature the heritage and culture of Singapore.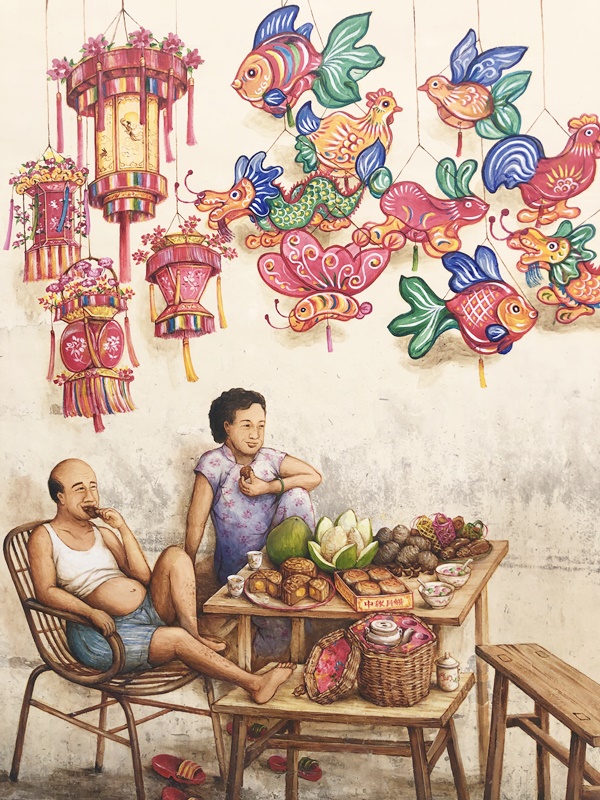 The above murals is done by Yip Yew Chong in September 2018 and he is an artist who has contributed many murals to Singapore walls.
On this day I could only find this Mid Autumn Festival mural as I was there to visit the tooth relic temple and to buy some souvenirs. But, street art hunting in Chinatown is still on my bucket list.
Location of this mural: 83 Pagoda Street, Singapore 059432
9. Streets are crowded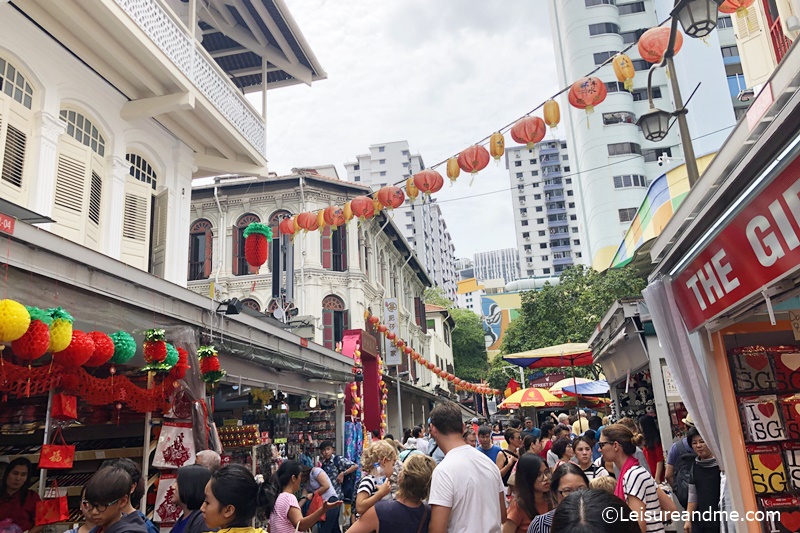 Well, I am talking about a usual day that we experienced before the pandemic. People could travel easily without restrictions. On such a day, usually, the streets are crowded in Chinatown too due to it being one of the must-visit attractions of Singapore.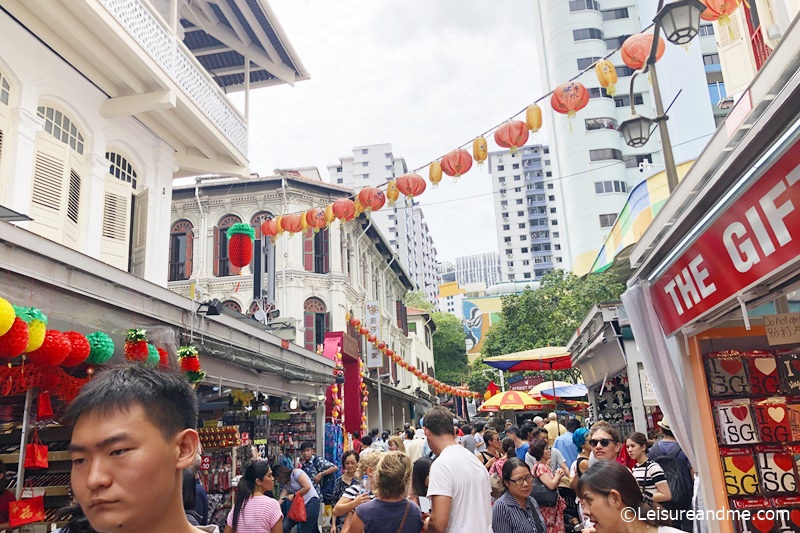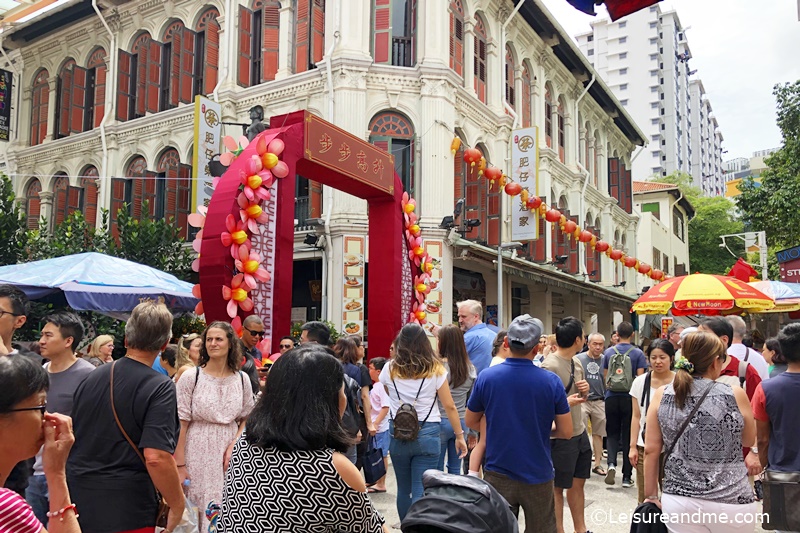 But, due to many attractions and things to do in Chinatown, the crowd is not a concern. It is worth paying a visit to this heritage city.
10. Don't forget the delicious Food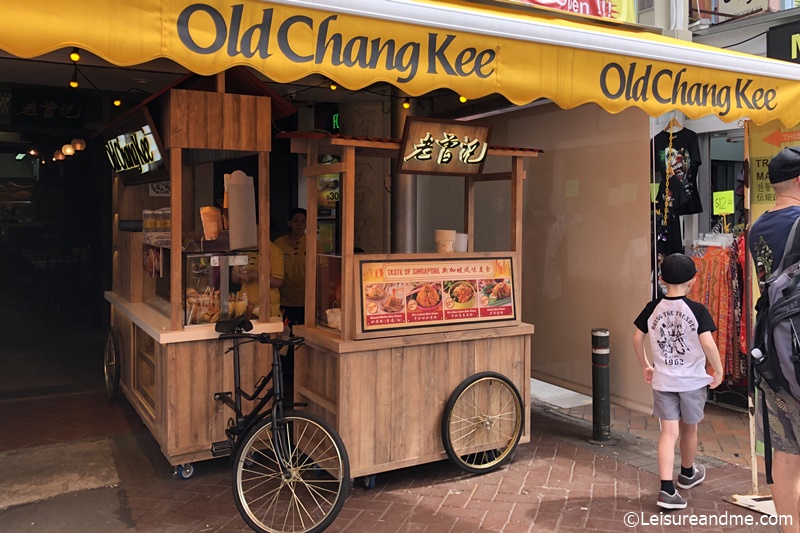 From Chinese food to western and other Singapore delicacies, it is easy to explore food in Chinatown. There are many stalls, hawker centres and restaurants that suit every type of tourist and local.
On my every visit to Chinatown, I find different places to dine and it is always a good and memorable experience among Singapore food choices.
Finally, so far what I shared were photos from a recent tour to Chinatown. (Pre-pandemic).
Thanks for walking along with me through the streets of Chinatown while reading the most notable features of this beautiful city. 🙂
Do you find these things to know before visiting Chinatown Singapore worth knowing?
Let me know what you think about Chinatown. Have you been there before? Or do you have a Chinatown in your country? I know there are other Chinatowns too.
Please share your thoughts.
Also, read the below posts from Chinatown.