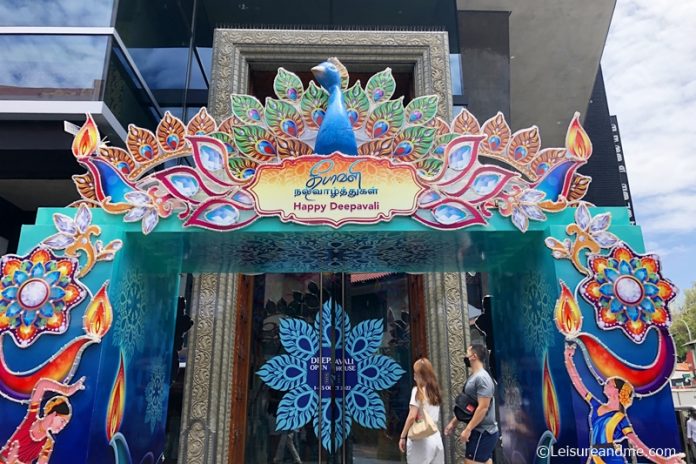 This post is to share moments I captured to showcase the Deepavali Celebration in Little India, Singapore. Every time, when I visit Little India, there are many moments to capture. The vibrant colours, events, and street views make me cheerful.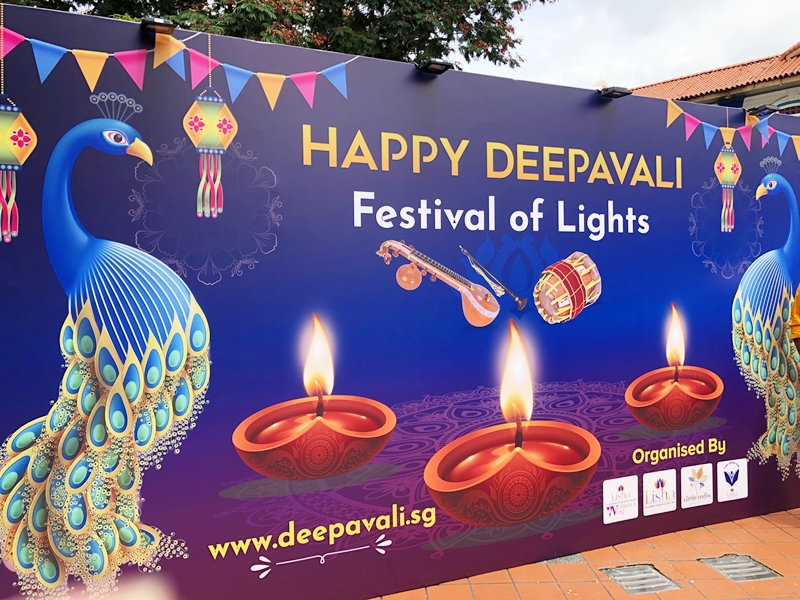 During these few weeks when I visit this cultural district of Singapore, I was lucky to watch how people are preparing for the Diwali festival. This year Diwali falls on October 24th. But, from around September, the streets of Little India were decorated and people were rushing in buying items for the festival.
Therefore, I could capture moments to share how Little India is decorated for Deepavali celebrations. Other than decorations, I couldn't ignore the crowded markets that sell colourful decorative items.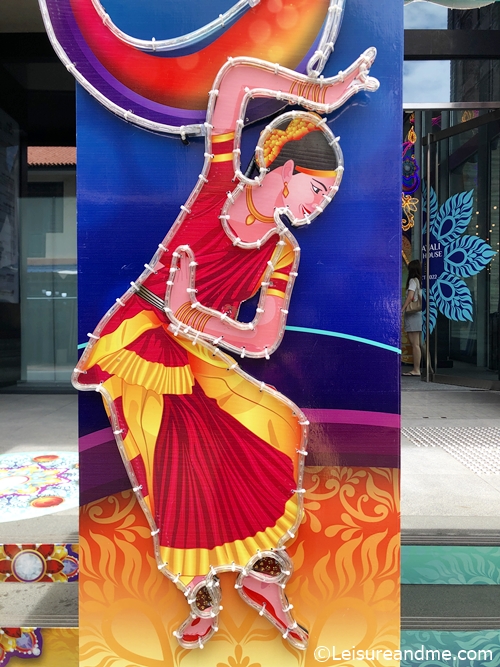 What is Deepavali?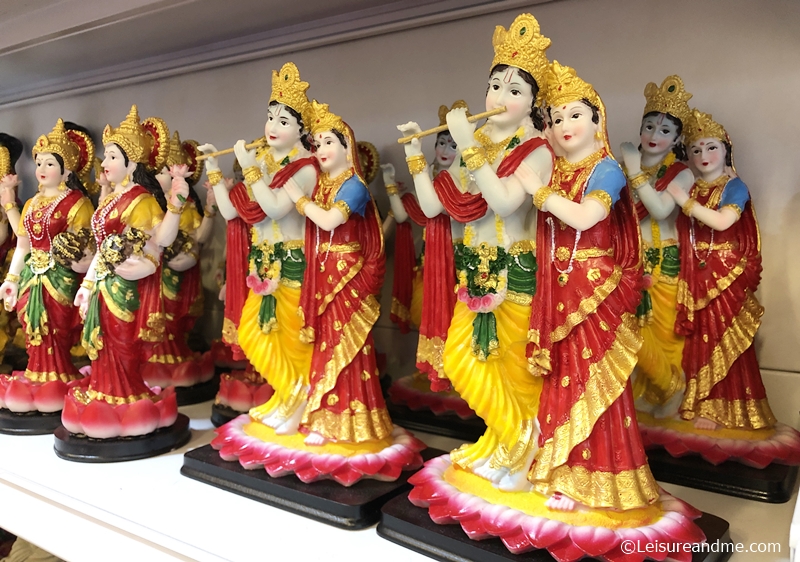 Also known as Diwali or the Festival of Lights, Deepavali is a major festival celebrated by Indians. According to Wikipedia, Hindus, Jains, and Sikhs celebrate this festival. Usually, this celebration falls between mid-October and mid-November. Kartika is the Hindu lunisolar month when the Deepavali festival is celebrated.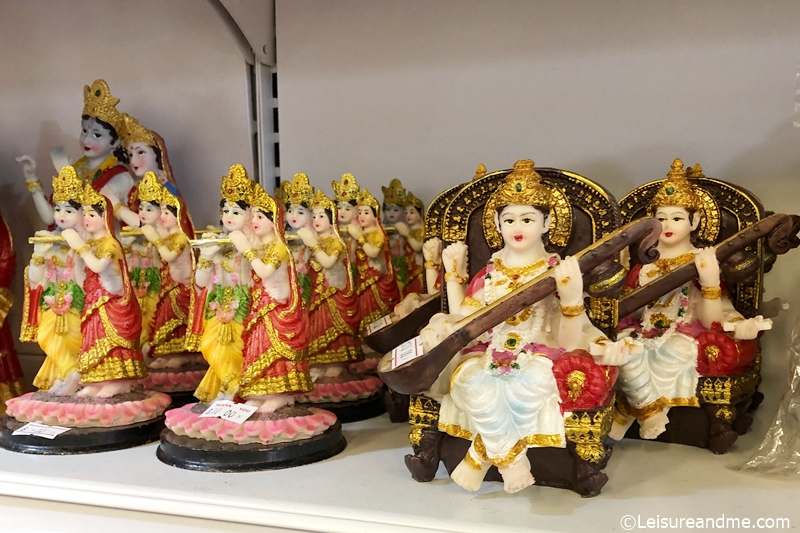 The Deepavali celebration in Little India
In Singapore, Little India is the place where anyone can glimpse Indian culture. Although it is best to visit at night to experience Diwali lights and decorations, I tried my best to capture moments during the daytime. Other than lights, you cannot ignore the lively bazaars and markets when you visit Little India during this festive period.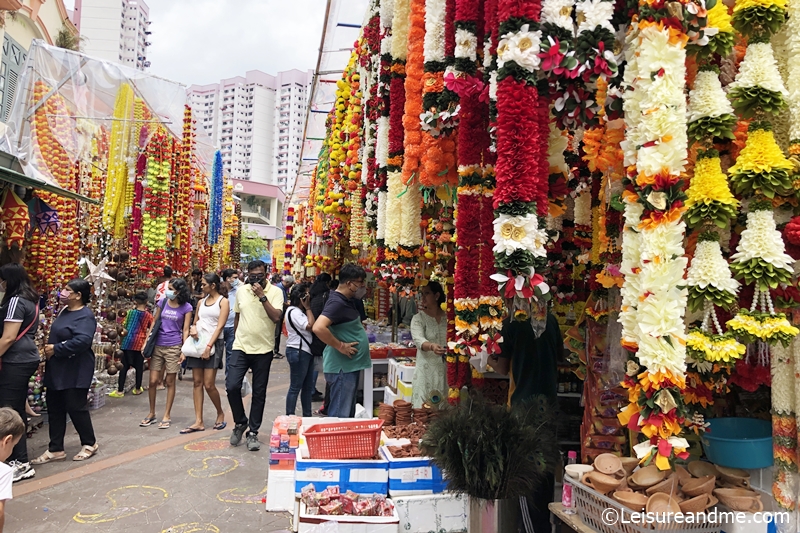 Flower Garlands and decorative items
I could notice huge flower garlands for sale along Campbell Lane. Jothi Store & Flower Shop is one of the popular flower shops in Little India. There are flower garlands for sale where anyone can easily find festive decorative items.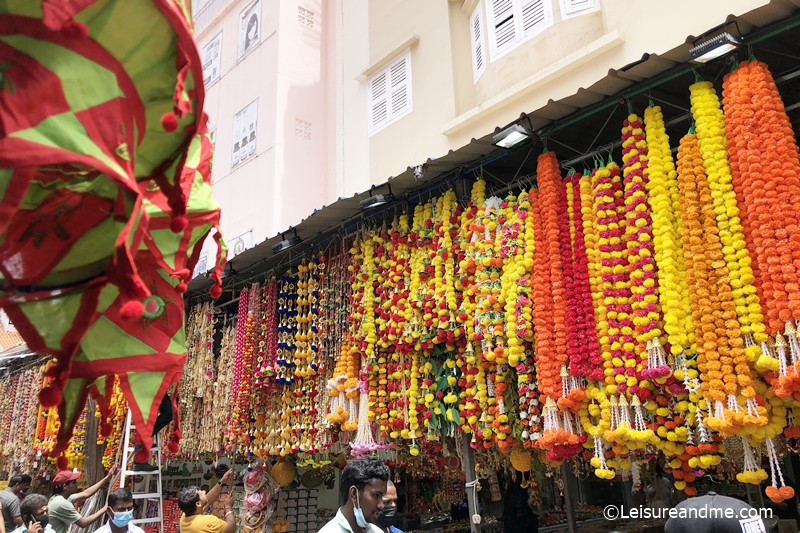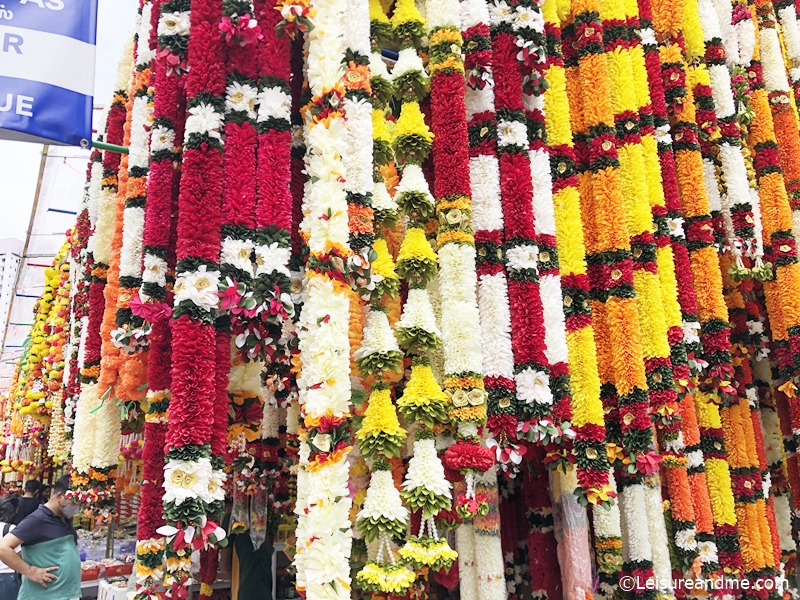 Little India is always colourful. This is why I previously shared a post about colours of Little India. You will agree with me. This Diwali period adds more vibrant colours to the streets of Little India.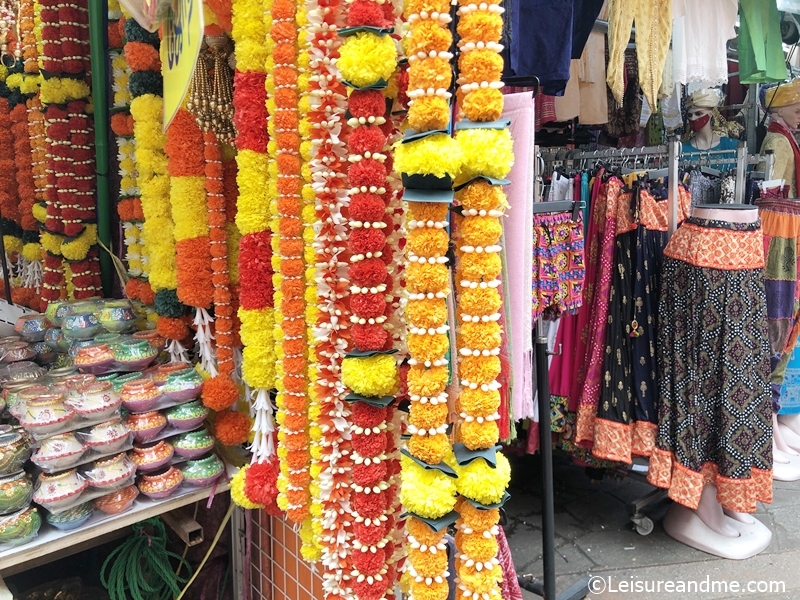 Other than artificial flower garlands,there are natural flower garlands too. The flower stalls along the Buffalo Road are full of such natural flower garlands.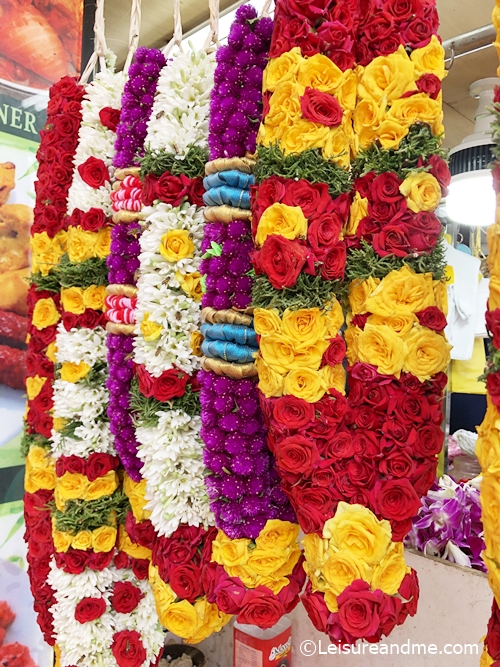 Interestingly, these natural flowers attract bees. Although they are not visible in my photos, there are bees who fly around these flowers.
Decorative Diwali ornaments found in Little India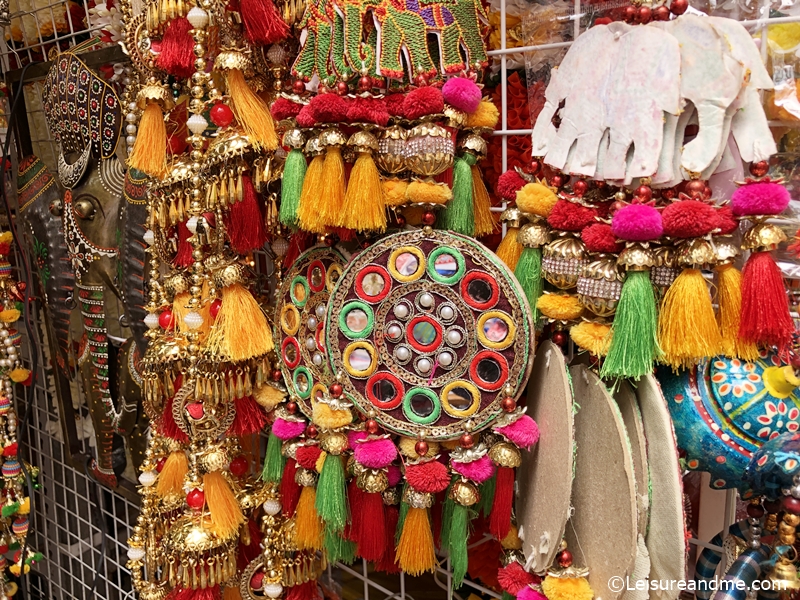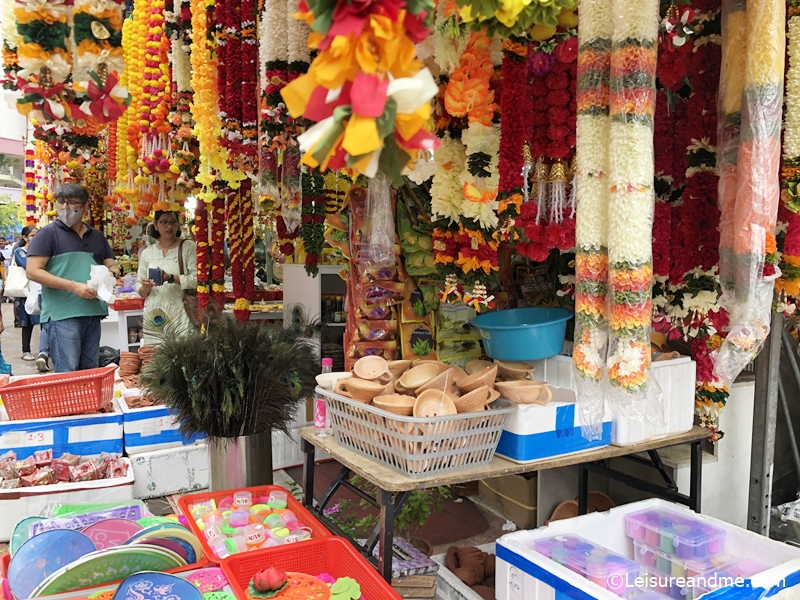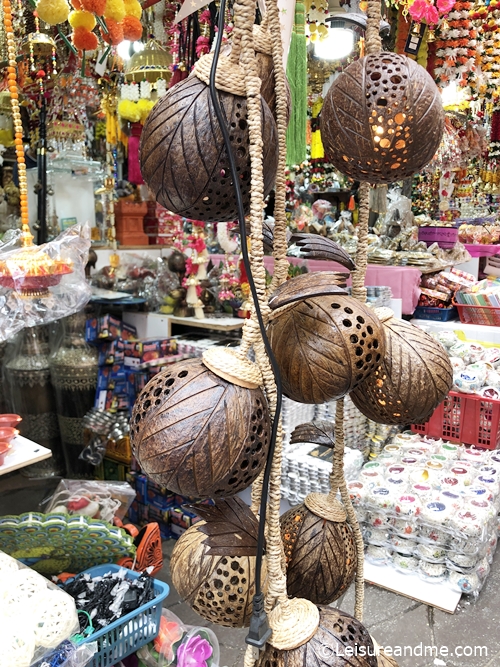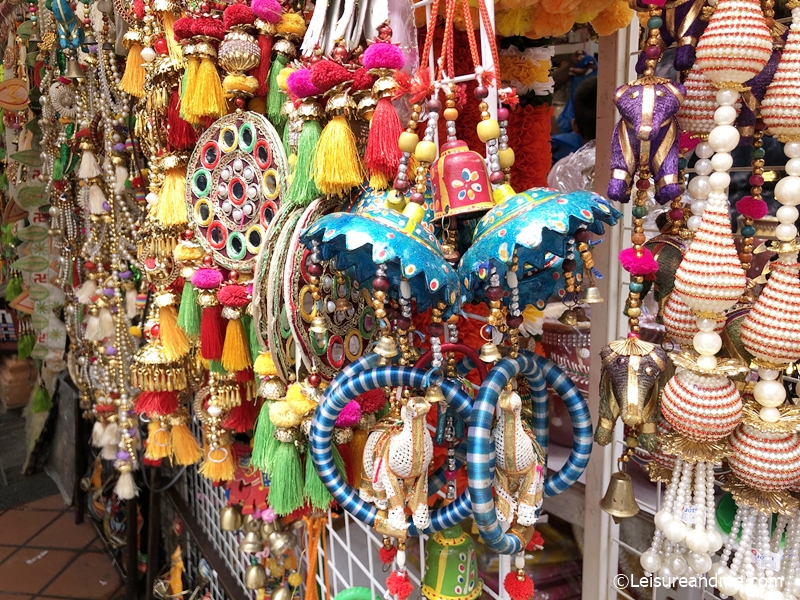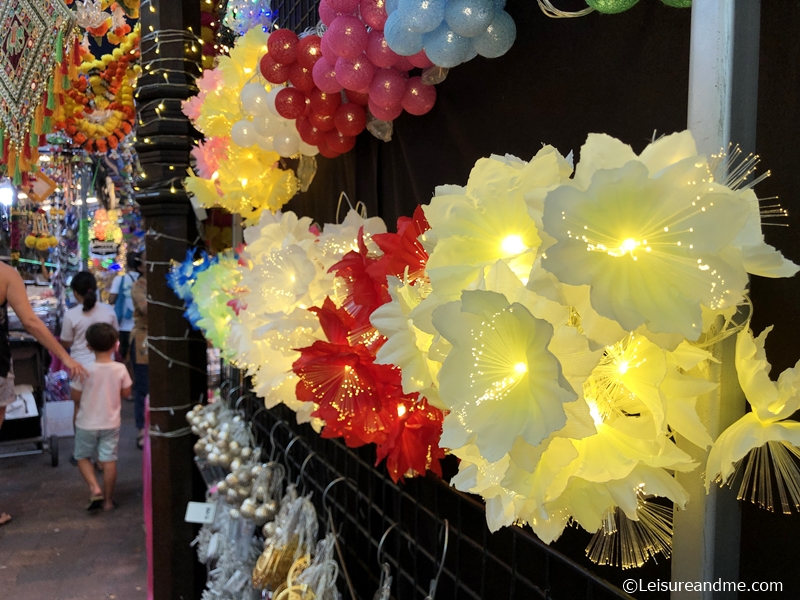 Peacock Figurines and Peacock feathers
peacock sculptures are a key feature in this year's Deepavali celebration and the decorations in Little India. I shared some of the peacock decorations at the beginning of this post. Below are some other photos of figurines and decorations I found during this visit.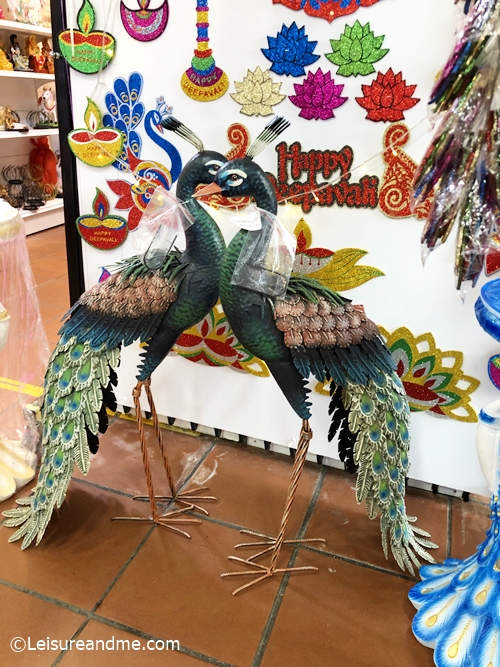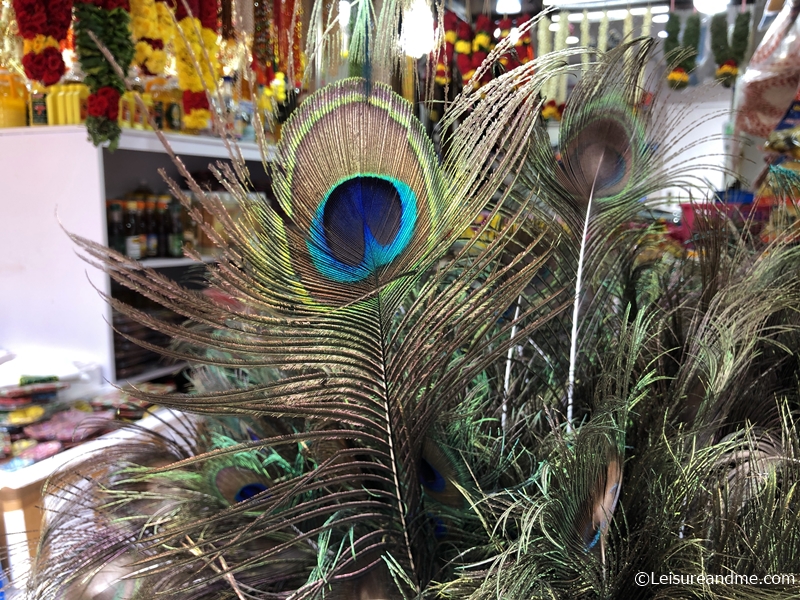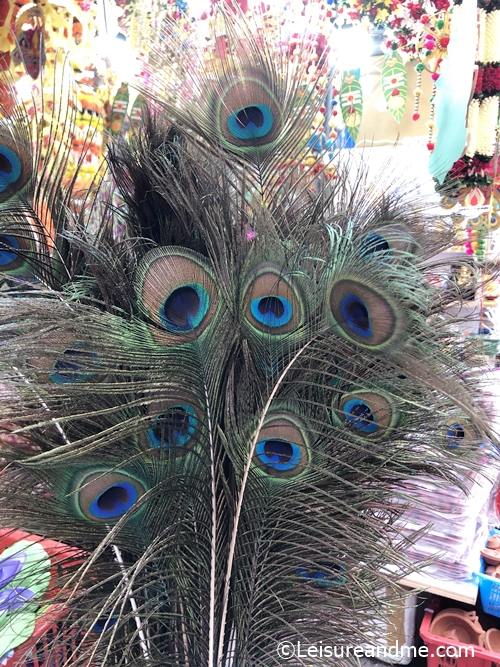 Happy Deepavali 2022!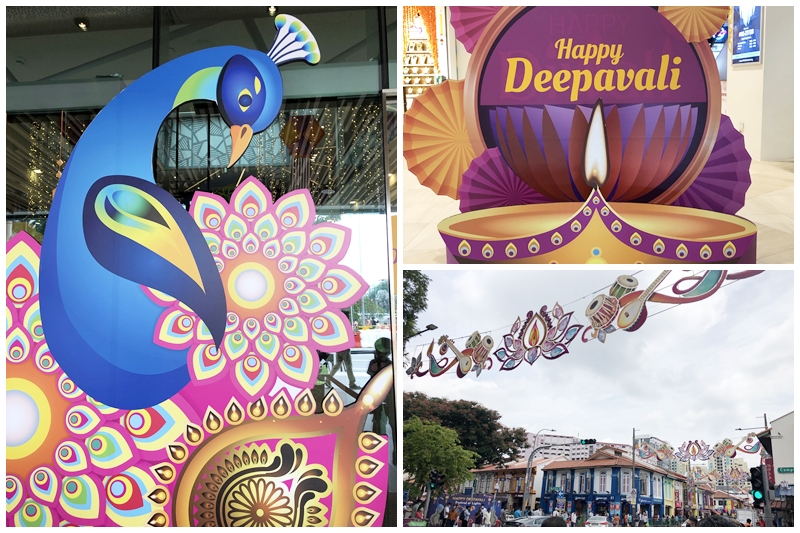 I wish all my readers who celebrate Deepavali, a prosperous and peaceful Deepavali!
Happy Deepavali!
Do you have Deepavali celebration experience? What is your favourite Deepavali moment? Please share your thoughts as a comment.
**check my blog linky list to find out the site that I frequently visit.