Chinatown is one of the must visit places in Singapore which I have visited many times. With beautiful shop houses and streets full of Chinese traditional products and souvenirs, Chinatown has many things to offer for its visitors. This is why I decided to visit Chinatown again in last weekend when father and son were on a short holiday in Sri Lanka.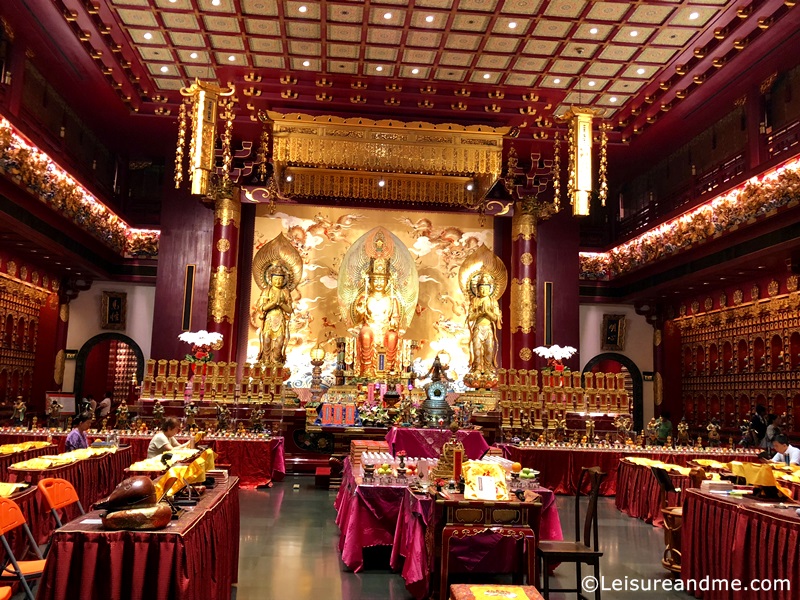 Although I have visited Singapore Buddha Tooth Relic temple few times, it is the first place I wanted to visit again. I spent a day walking around Chinatown with a friend and we started our trip by visiting this beautiful Buddhist temple in Singapore. This was after the renovation work of the temple which I shared in a previous travelogue. We started our visit around the temple by offering incense sticks to Lord Buddha.
This 4 storey temple is full of Buddha statues and statues of different deities. It showcases stories from Buddhism. Though the traditions inside the temple are bit different from Buddhist temples in Sri Lanka, we didn't feel any difficulty to worship and to follow the Buddhist culture.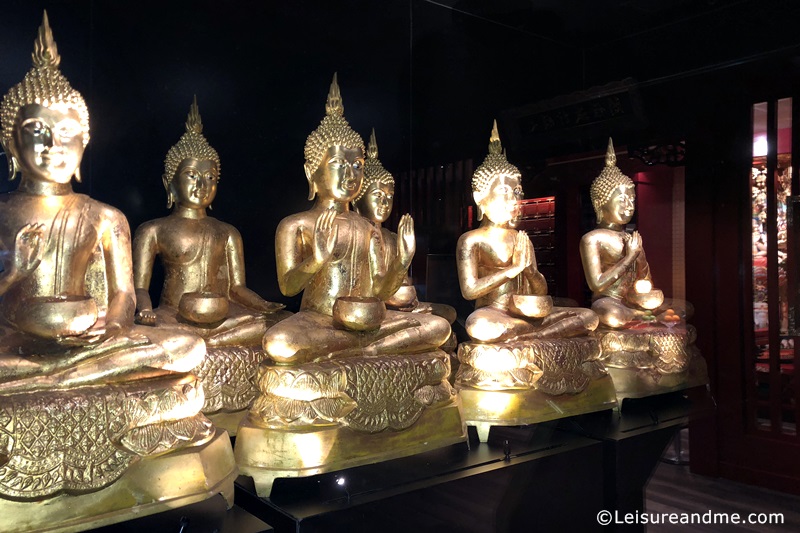 Museum is the best attractive place to visit in this temple. In my every visit, I enjoy watching around the Buddhist statues and other Buddhist culture related exhibits in this museum which is located at an upper level.
After spending few hours inside the Buddha Tooth Relic temple, we came out. It was time to start our walking journey around Chinatown.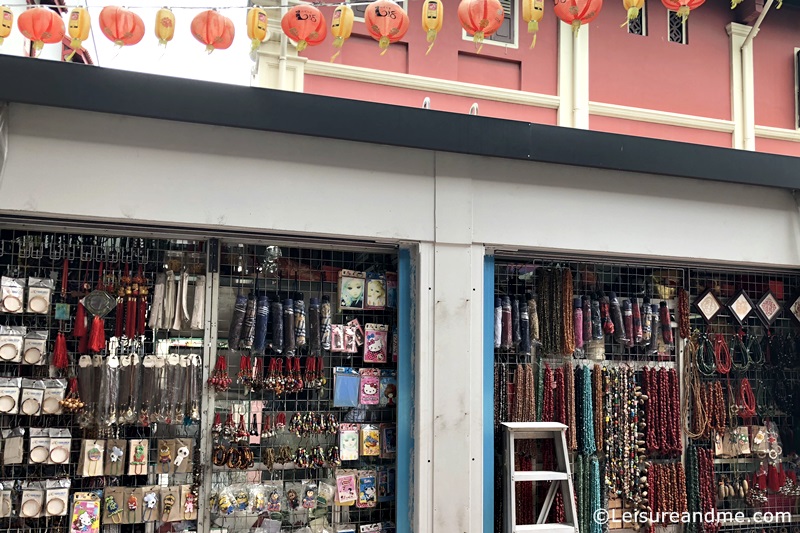 We walked along the streets by watching the souvenirs and other traditional Chinese medicine and dry food which are for sale in shops.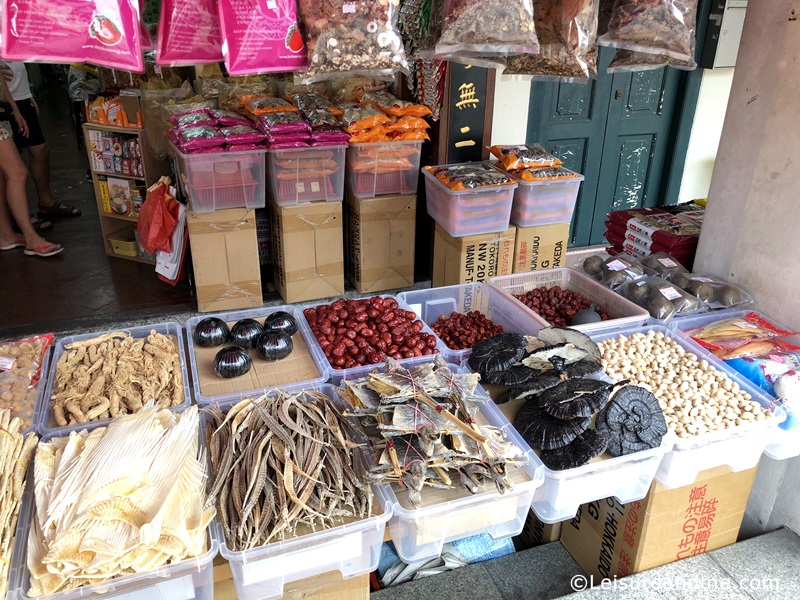 Chinatown streets are with beautifully painted shop houses. It is a common view for anyone who visit Singapore and specially Chinatown.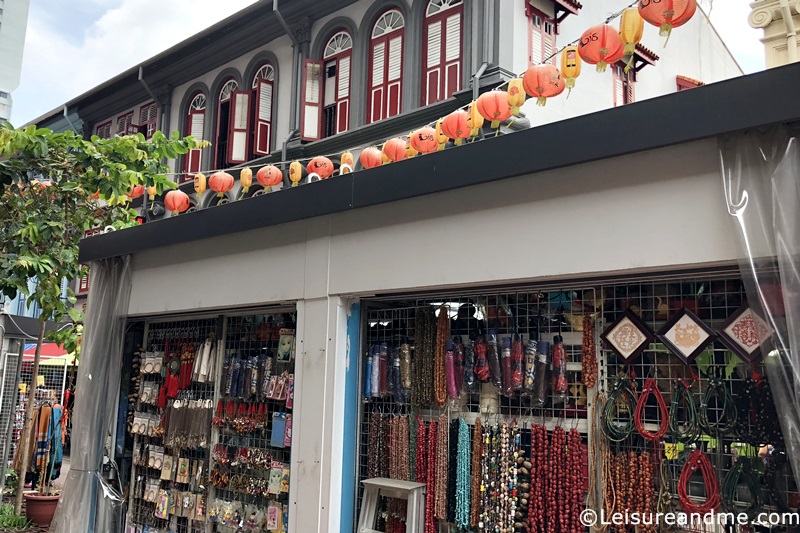 Chinatown Food Street is another must visit street in Singapore Chinatown where anyone can find local delicacies.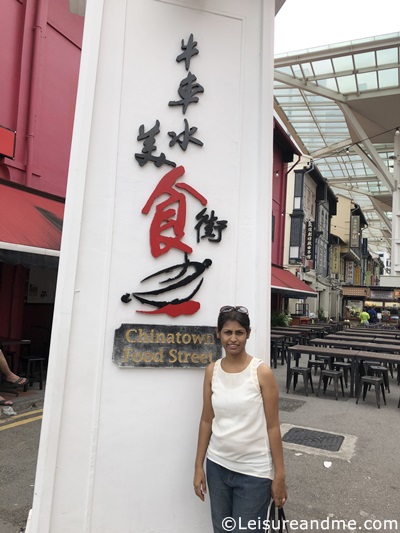 From noodles to chicken rice, visitors to Singapore can easily find food choices in this street. As I've visited this street before at night time, I found it was less crowded on this day as we visited during the morning.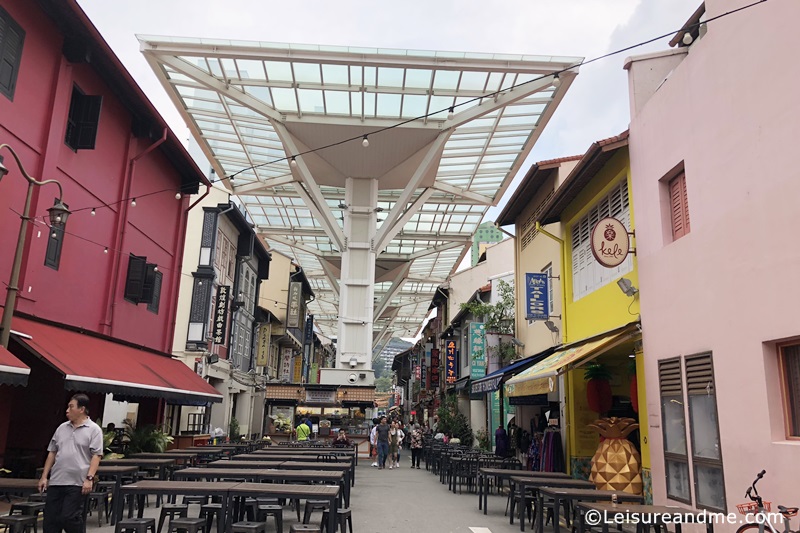 However, at night, Chinatown Food Street is one of the busiest places in Singapore with those who like to enjoy local food.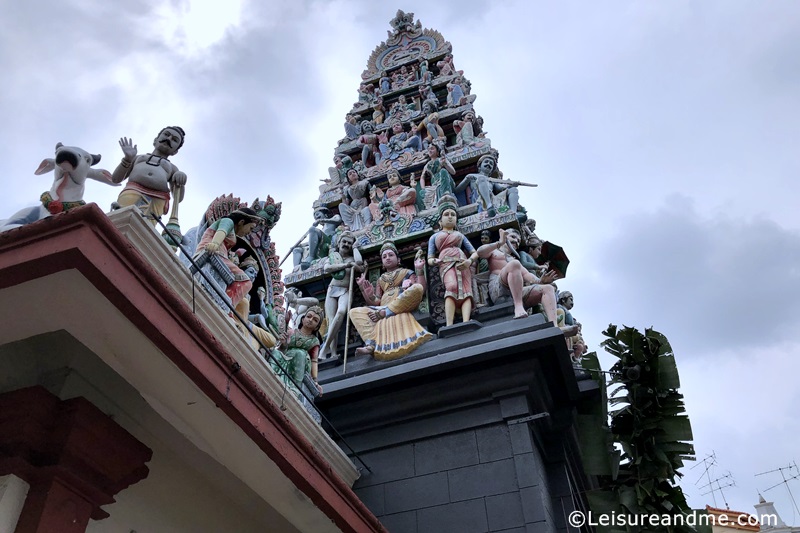 While walking along the roads after visiting Buddha Tooth relic temple, we encountered one of the oldest Shrines in Singapore. Sri Mariamman Temple is a Hindu temple but popular as a major landmark and tourist attraction for both locals and tourists. As of most Hindu temples, the entrance of Sri Mariamman Temple was decorated with banana trees.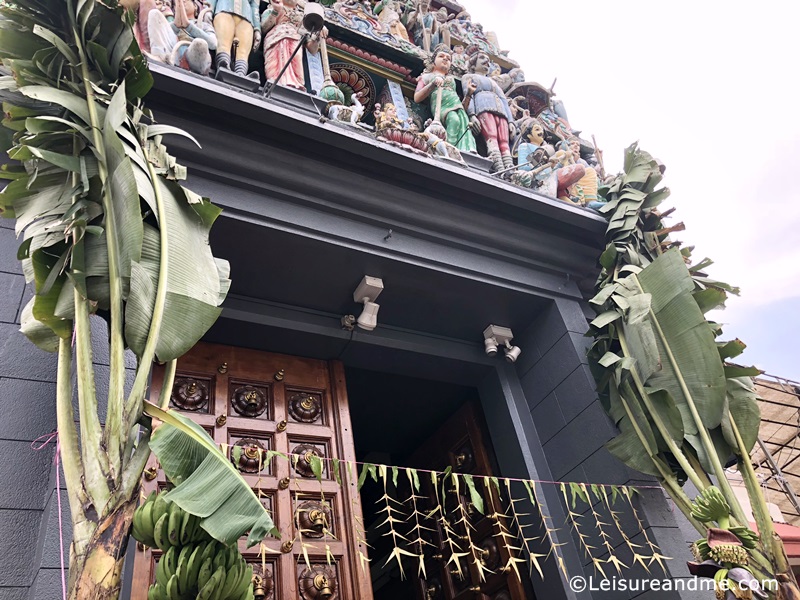 Next we entered into Singapore Chinatown Street market. From lucky charms to Feng Shui goods, silk shawls to handbags you will find many souvenirs to buy if you are a tourist to Singapore.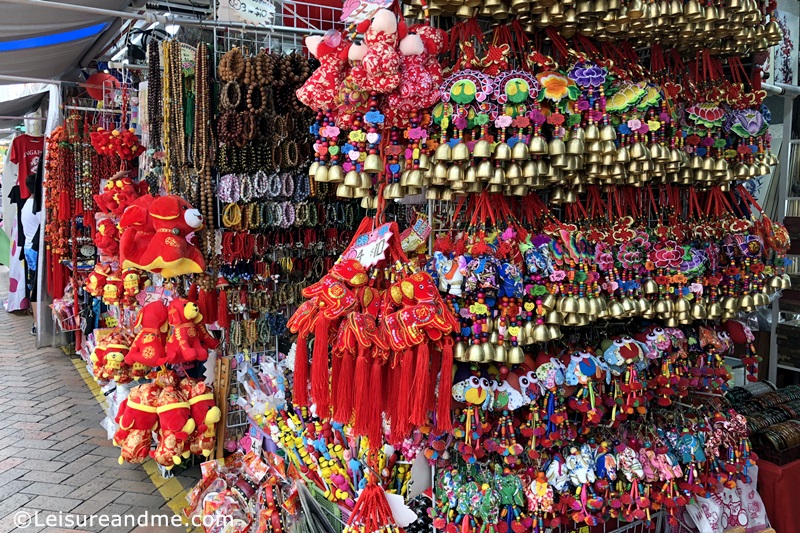 Prices of these China made products are really cheap and affordable. Most stalls sell souvenirs for the prices such as 3 for 10 or 5 for 10 which can be a bargain for a tourist who wants to buy many souvenirs from Singapore. There are many stalls to check different products and there are many goodies to check.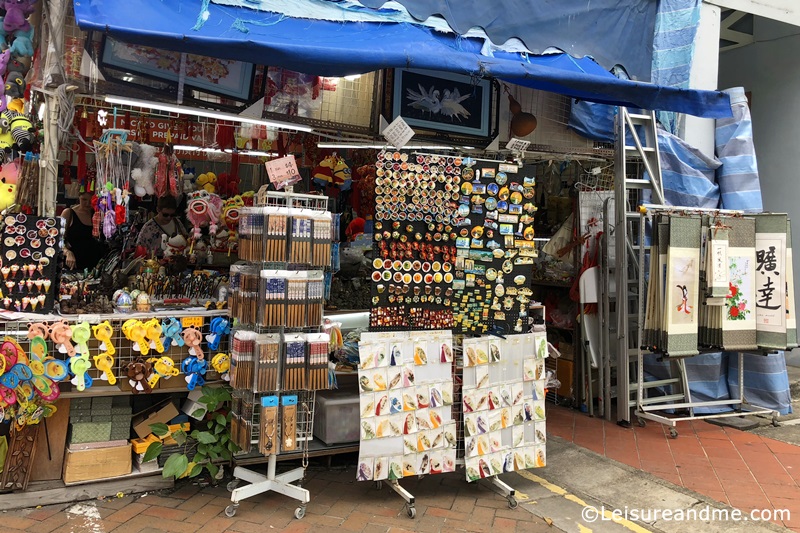 Colourful souvenirs and hanging Chinese red lanterns will add festive mood for your walk. It was same for us too. We did not feel tired walking along the Chinatown Street market from stall to stall checking souvenirs and taking photos.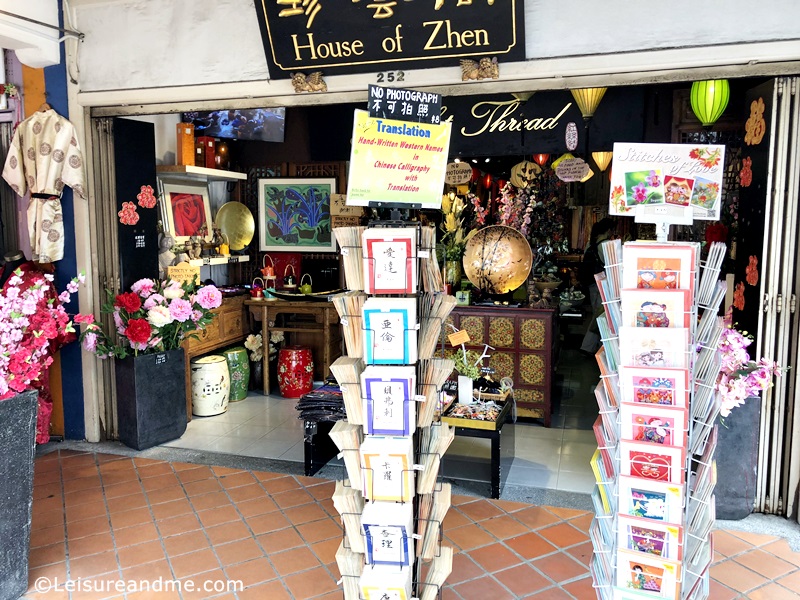 Walking along the Chinatown Street Market, the next place to visit is Chinatown Heritage Centre which is another attraction in Chinatown which shares the glimpse of lifestyle of early pioneers of Singapore. Located at one end of Pagoda Street, the Chinatown Heritage Centre is a 3 storey shop house filled with stories of early settlements of Chinatown.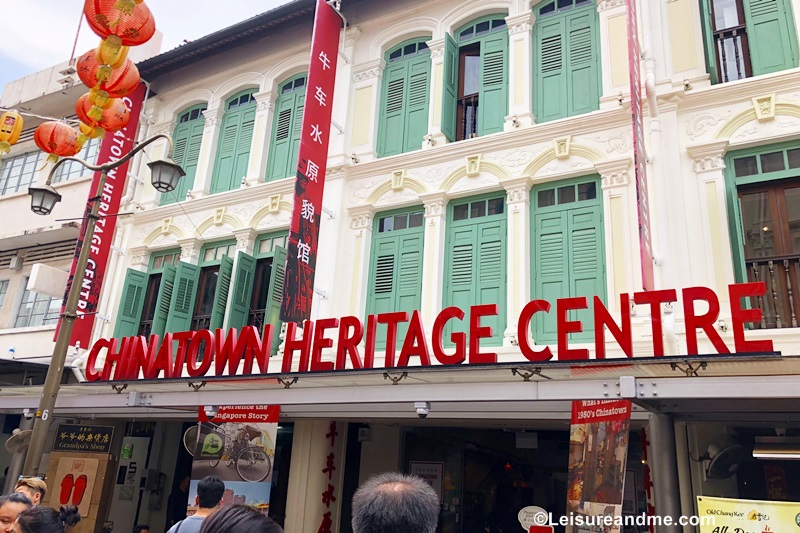 At the entrance of Chinatown Heritage Centre, there is a statue of a Samsui Woman. This statue says a long story in short about early immigrant women from China who settled in Singapore seeking jobs and lived under poverty.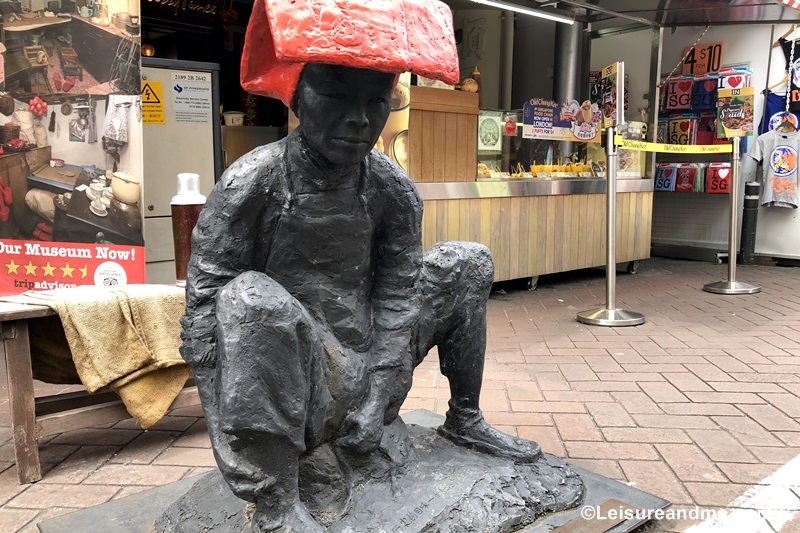 Samsui Women refers the women labour who came to Singapore in 1920s seeking jobs in construction sector. They worked as construction workers and in other industrial jobs contributing to the development of Singapore.
Anyway, after the Singapore Chinatown Heritage Centre, we decided to end the journey for the day. As Chinatown has many other attractions to see, I will visit there again for a walking tour.
After walking in these streets in Chinatown Singapore, Next we headed to Little India for our lunch with the plan to enjoy an Indian meal.