Father and son trips are so popular in many families.Most of such trips involve father and teenage sons or father and grown up sons which includes different adventures to make their trips exciting.Our kid is still a preschooler and both father and son is in their first ever father son trip adventure!
In this family travel blog, I always share our family travel around Singapore, Sri Lanka and to other countries including Malaysia. Though we travel a lot, I don't get time to write about all these trips. But, today I want to pen down about my kid's first holiday experience without me. He travels with his father.I am sure this father and son trip will be a good experience for both of them.
My kid is enjoying his preschool holiday in Sri Lanka with his father. Today they both flew to Sri Lanka as I can't find time to fly with them. They will spend 2 weeks in Sri Lanka and my kid will get the opportunity to spend time with his grandparents and cousins. I am sure this will be an exciting trip for him though this is the first time he fly without his mommy.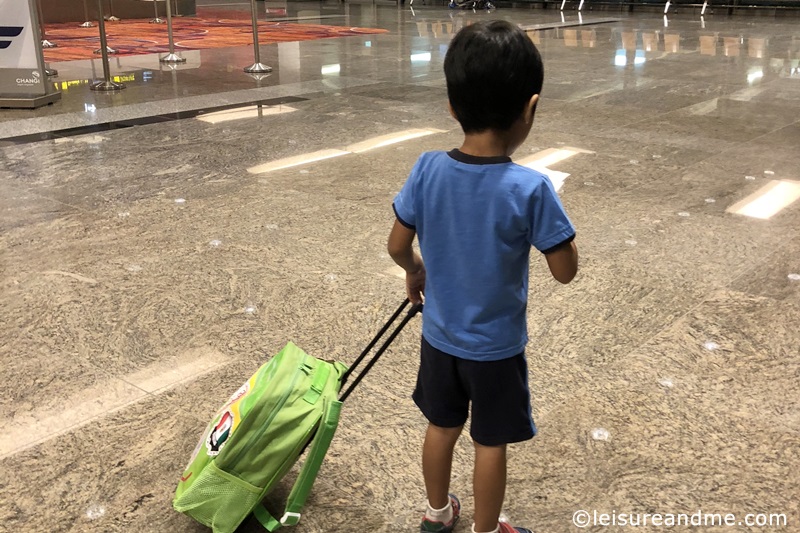 Last few years, we used to visit Sri Lanka during each school holidays making it few trips per year. I spent whole month enjoying time with friends and family and the kid was always with me. All these Sri Lanka holidays were filled with lots of travelling around the country. Family Pilgrimage trips to Anuradhapura and some trips to southern parts of Sri Lanka to visit relatives were among some trips that we enjoy. I always come to Singapore with great memories from Sri Lanka.
But, this time I am full time busy with my job and cannot find time for a holiday. So, both father and son decided to travel together to see the parents. It is not easy to say Good bye for the kid who was with me from the day he was born. As a work from home mom, I spent more time with him and we travelled together around Singapore whenever we got chance. But, now he is a grown up pre-schooler, not a baby anymore. He can eat alone, sleep alone and he can do most of his work alone. I hope he will not miss me much during the time he is in Sri Lanka among the relatives and grandparents.
Anyway, I planned few things in order to make their trip a happy one. My husband was in doubt for flying with him without me. Other than packing the kid's luggage with all necessities, I also added few things to keep him entertained during the flight.
What I did to entertain him?Below are some of the things I planned to make their first father and son trip more enjoyable.
A kids' trolley luggage
Until this trip, my kid used a small backpack to carry his favourite toys and stuff during the flight. So, I bought a cute trolley luggage for him which could make him excited! He loved his new luggage and happily travelled with his father.
A watch with his favourite cartoon character
Well, my kid is over 4 years old and he watches some cartons too. Time to time he has his favourite cartoon characters. Though I don't allow him to watch cartoons much, he loves some of the characters. For the sake of keeping him busy during the flight, I bought a watch with some of his favourite cartoon characters. This will be a surprise gift after the custom clearance. So, the kid will not have time to make noise… Yes, he was happy and excited with his surprise gift. He called me once they are at the gate for boarding and said he is so excited with his surprise gift!
Colouring books
I always carry few colouring books with us whenever we travel. These colouring books are good way to keep him busy when we reach Sri Lanka till he adjust to the new environment. Colouring books are always helpful at the time we are at the gate waiting for boarding. So, I packed few colouring books too to keep him entertained if he feels boring.
They did it well. Kid didn't make any trouble during their flight. They happily reached Sri Lanka to spend an exciting holiday.
Both father and son will come back to Singapore in 2 weeks. Till that I will miss them. I will also miss the noisy home though I hate it most of the times!