It is the end of another relaxing holiday in Sri Lanka. Finally it is time to say Goodbye to Sri Lanka, parents and friends. I always experience this moment with full of different feelings mix with sadness. On the other way, my kid is eager to reach Singapore and meet his father. It seems he is missing his father as only we both spent another one month in Sri Lanka while my husband returned back to Singapore after few weeks.
This time our holiday started at the end of the October. Although we had great time in Sri Lanka, my kid caught with fever giving us few sleepless nights. That was a new experience for us and alarmed to prepare for such sudden medical issues in our next trips.
While enjoying time with parents and friends, we also visited few places. Anuradhapura pilgrim tour is one of the best experiences I remind always. Other than that, we had shopping and dining experiences making it time to experience Sri Lanka.As always I spent time experiencing the views of nature and flower photography.Check some of my captures of white flowers from Sri Lanka during this Sri Lanka holiday.
Departure from Sri Lanka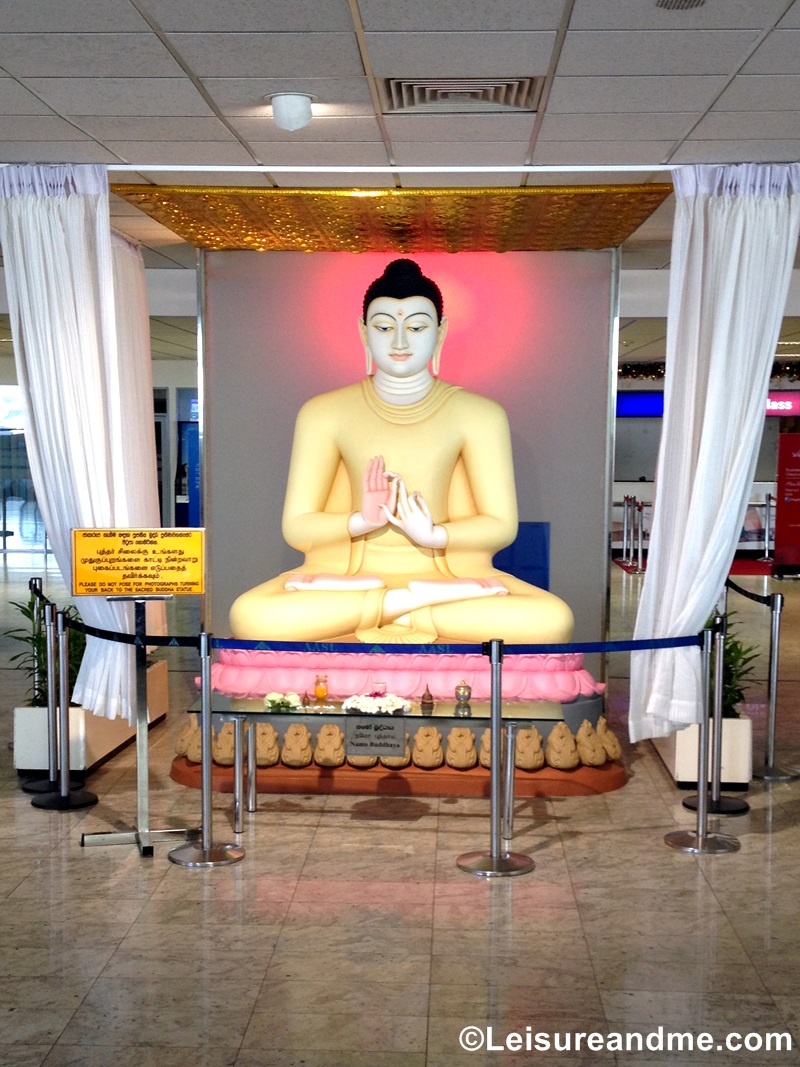 At the Colombo, Katunayake International Airport, we had good time in every process including check in. (I've done online check in to save time). As I travelled with my kid, I was bit nervous. I knew I had to travel with Emirates which is not a good experience for me in any tour. Knowing that, we again booked our return ticket for the itinerary from Sri Lanka to Singapore with Emirates flight simply because of the arrival time to Singapore. It supposed to arrive to Singapore at around 9pm night time. Also we used a combined ticket using Sri Lankan airlines to our departure from Singapore to Sri Lanka and Emirates to arrive Singapore from Sri Lanka. This combination saved us few bucks from both my and my kid's flight tickets.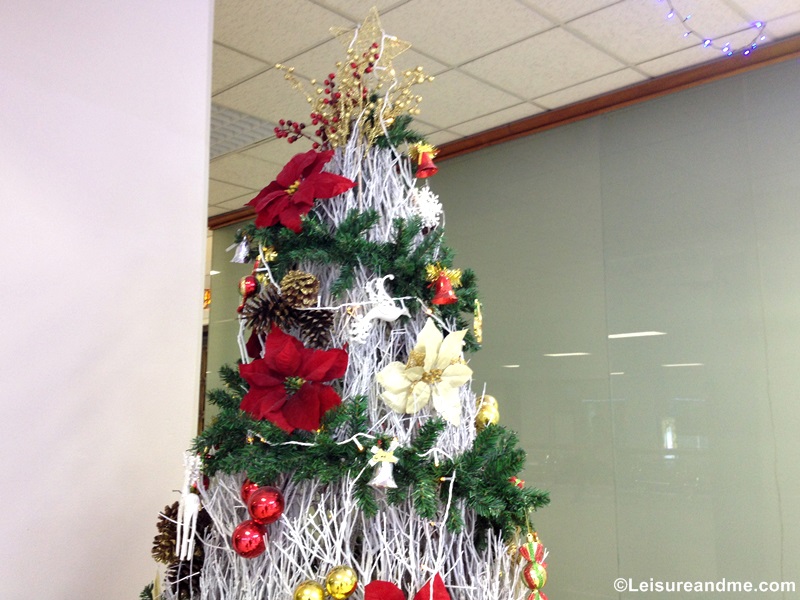 It was the time for Christmas celebrations and year-end holidays. Although Colombo airport was not crowded, it was decorated for Christmas. My kid was happy to see Santa at the airport and he was excited to capture a photo.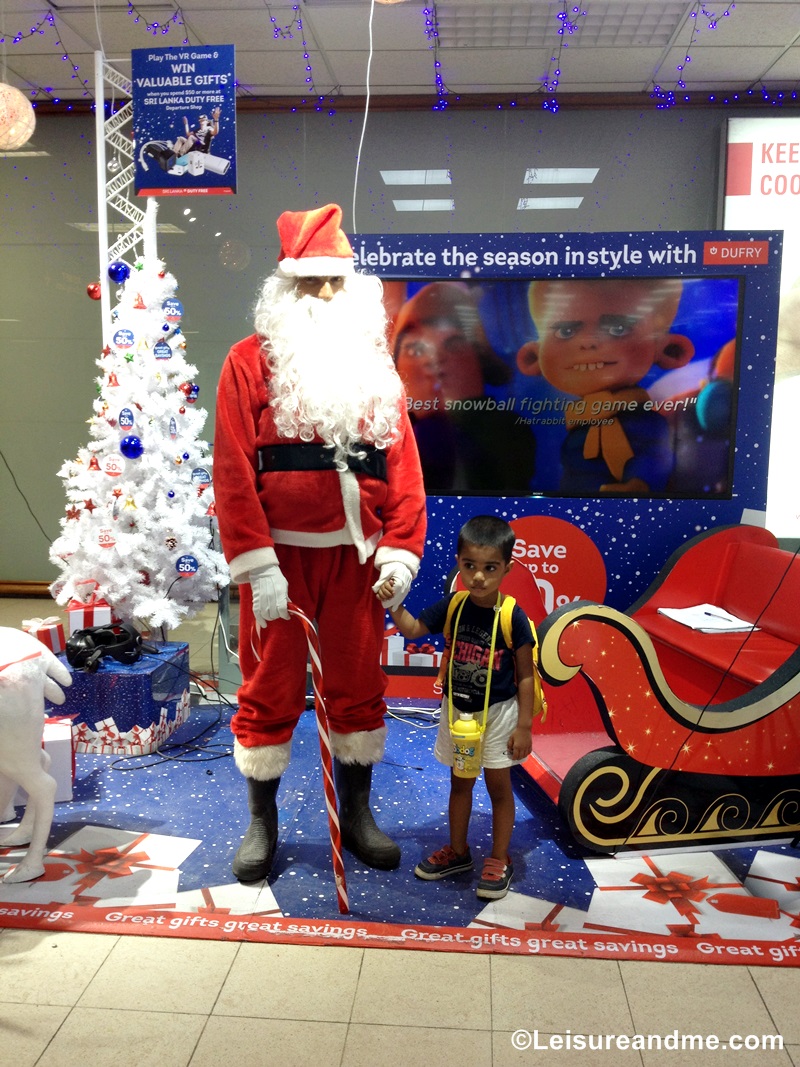 But, I was nervous with next few hours traveling with him. I wanted to feed him well before the flight because I always experience late meal at the Emirate flights.
Sleeping passengers at the Airport
Why passengers sleep at the airport seats occupying 4 seats? 🙂  I wanted to find two seats together as I was looking for a place to sit with my kid. But, almost all seats were occupied. In other seats, some passengers were sleeping or using their smart phones while in sleeping position. (Occupying 4 seats for 1 passenger)
As Katunayaka Airport is not with bigger seating areas, I found it nervous and stressful as I cannot feed the kid before the flight.
At the Gate
Finally, we were at the gate ready to board. Not sure it is allowed or not, I started feeding my kid with his lunch and also a cup of milk. We were ready to board. But, the flight was delayed. Now, the kid started playing, singing and all sort of things he can do with the energy he gained after having his meal!
Finally, flight was arrived. I was nervous to experience another 3-4 hours in an Emirates flight with a kid. We always had good experience with Emirates as a couple or as a single traveler. But when we started traveling with the kid, I always had stressful moments in Emirates flights. Not a good experience at all.
Most of the previous trips I did not get desired assistance from the Emirates cabin crew. It was same in this flight too which was already late to depart from Sri Lanka. Not only the kid, I was tired too when we boarded to the flight.
Anyway, finally we reached to Singapore around 1 hour late than the previous estimated time.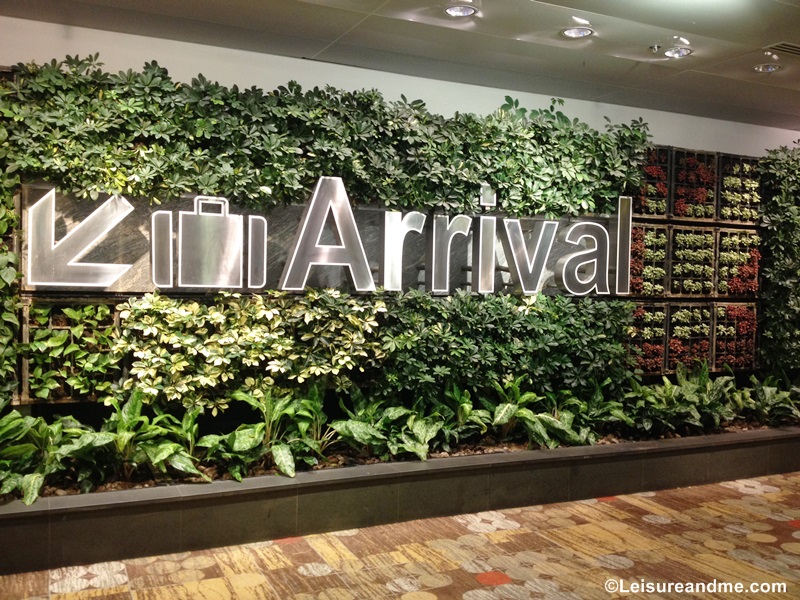 And the kid! He was the happiest to see Singapore after a long holiday in Sri Lanka. Although he was really silent at the Sri Lanka Airport, he was a happy kid in Singapore airport. Singapore is the country he was born and growing. It seems he feels like he is in home while I was still in mixed feelings of saying Goodbye to Sri Lanka!